TFGG | Home Program – Day 1 – Fitness Testing
June 16, 2020
Bonjour Bella!
I have been feeling very unfit and unhealthy so I decided to add more exercises to my daily routine.
Last month, I completed the 31-day meditation and yoga challenge which I finished using Modo Yoga Online / Zoom / Instagram Live sessions and added some external sources for variety. Thankfully, Modo Yoga Kildonan has opened its doors to its members so I've been going there since last week for in-class yoga classes in the hot studio.
This month, on top of meditation and yoga, I'm adding more cardio and strength training exercises. I don't have any gym membership and I know that challenges that I face when I go to the gym so I decided to look for an option that I can do at home, even with no equipments.
I watched an IG story by @shayna_apopofcolour where she talked about The Fit Girl Gang and I saw that they have an upcoming Summer Series so I decided to give it a try.
It's a one-time payment and it gives you lifetime access to all the workouts and training programs, how-to videos, recipes, and the best part is the community. A beautiful engaging community of other women like me who want to live a healthier and fit lifestyle.
The Summer Series was supposed to start on June 15, 2020 but it has been postponed for a week. I have made up my mind to start moving regardless so I decided to look at exercises that I can do now.
So on June 15, 2020, I decided to start with the Home Program: Beginner Block One – Day 1 which involves Fitness Testing. Check out my video below for my experience.
My body is not used to exercise and I usually complain of pain during running. But when I did this, I really felt motivated so I got zero complaints. Also, my boyfriend Demetrio was there to push me during the running part. He was my pacer and he kept encouraging me that I can go faster and further.
Also, I've decided to get an Apple Watch so I can track my activity and sleep. And because it has activity goals, I've been really motivated to complete the Activity Circles. 🙂
Later today, we'll be working on Legs & Glutes. I'm off to work for now.
xoxo,
Monique
You May Also Like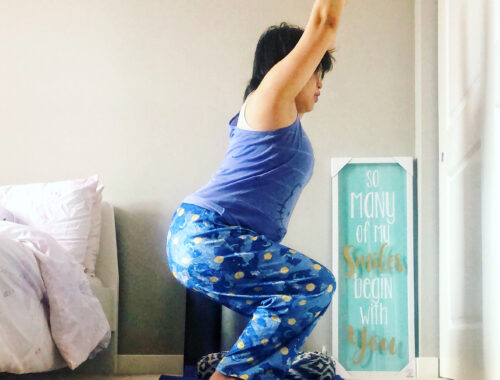 May 1, 2020