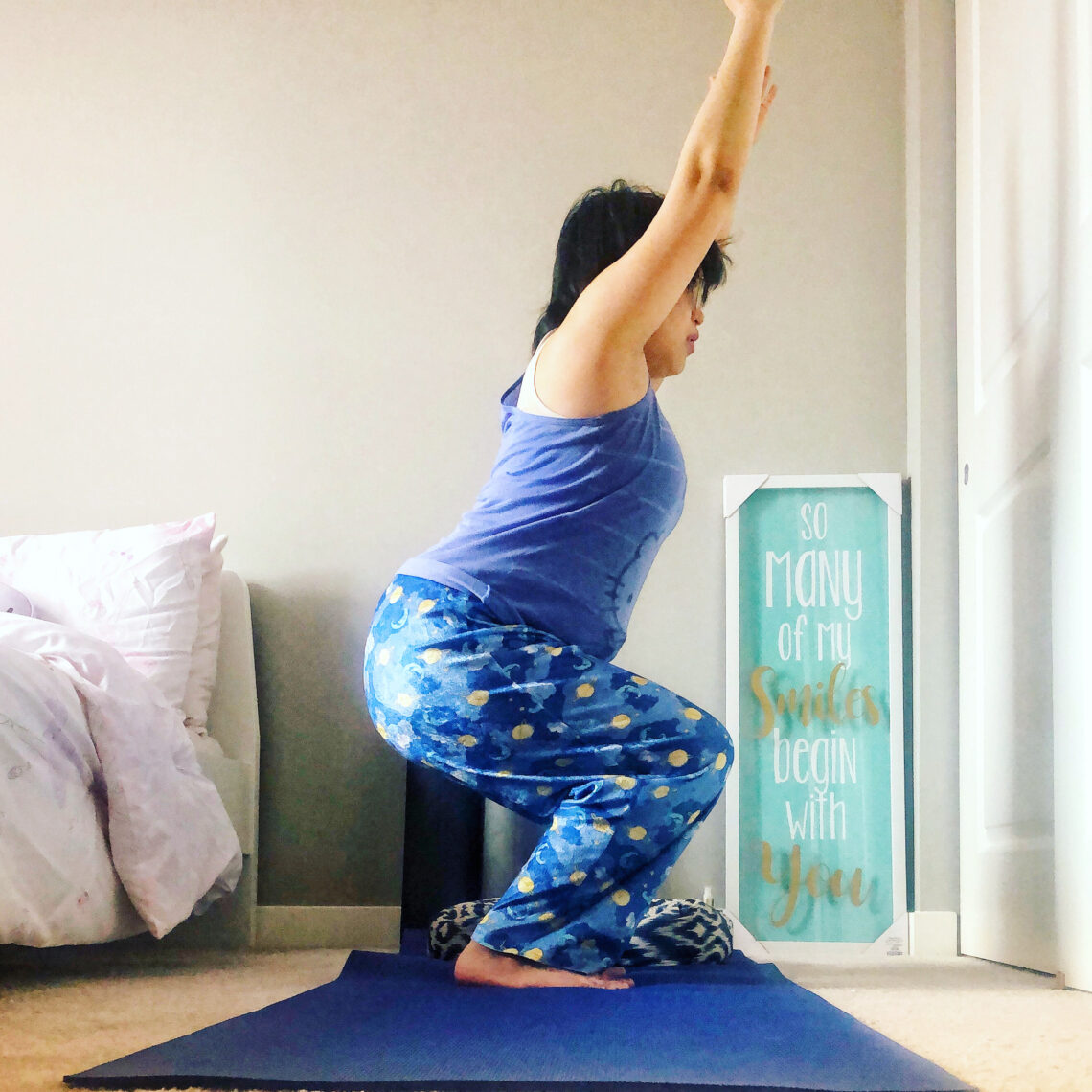 Meditation and Yoga Challenge Day 1
May 1, 2020
Bonjour Bella!
For the month of May, I've decided to challenge myself to do meditation and yoga EVERY DAY. Hoping to add some journaling as well. Most challenges are 30 days and since May has 31 days, I'll reserve the last day for reflection.
So I started my day with reading a page from "The Daily Stoic" by Ryan Holiday. Today's reading is titled Make Character Your Loudest Statement and today's quote is as follows:
For philosophy doesn't consist in outward display, but in taking heed to what is needed and being mindful of it." – Musonius Rufus, Lectures, 16.75.15-16
It is not what's on the outside that matters. It is who I am and what I do that matters. I will be more mindful of my actions, thoughts, and words to build a good and strong character. I believe that this will help me be calm even when faced with problems.
After reading that and doing a bit of reflection. I decided to do a mindfulness meditation. I have downloaded the Smiling Mind app weeks ago and have started on An Intro to Mindfulness that time. Today, I decided that I will use the Mindfulness Foundations series which has 41 sessions for the 30-day challenge. The first session is about The Body Scan, which is designed to bring awareness of the different parts of the body starting from the tips of the toes to the top of the head. I did it while lying down and it was a total of 8 minutes guided meditation.
During this time, I have started to become aware of my body parts and other sensations. There were times when my mind drifted elsewhere, to things that happened and things that I should do. It is normal to be distracted. I just had to focus back on a body part or my breathing. After that, I felt a better appreciation of my body. I do have some body issues especially with my weight and how I look. But today made me really grateful that I have a healthy body, no matter what size I am.
I then continued on with a yoga session. I was supposed to run today but it looks like there's a thunderstorm. So I decided on a Modo Fit session to include exercise in my daily yoga. The video is from Modo Yoga online, however you need a subscription to access it. It was for a total of 35 minutes and my heart rate really went up but in the end I felt calm and relaxed.
Afterwards, I was able to do some journaling. I haven't written in my journal for almost 3 years. Life has been very busy. However, I do appreciate what I have written before and it was good to look back and reflect on my situations and feelings before.
I feel that today has been very productive so if you'd like to join me in this challenge, just comment below or message me on Facebook or Instagram. 🙂 My sisters have decided to join me as well. It's nice to do a challenge with other people as it helps you be accountable of your goals and also gives you a venue to share your thoughts and feelings.
The challenge will be a daily practice of meditation and yoga, any form and any duration that you like.
Here are some completely free resources for meditation:
Smiling Mind app – totally free! no in-app purchases. This is my favourite! It is a "unique tool developed by psychologists and educators to help bring balance to your life."
Mindfulness Coach app – created by US Department of Veteran Affairs to help people practice mindfulness. "The app provides a gradual, self-guided training program designed to help you understand and adopt a simple mindfulness practice."
Spotify has great meditation playlists, including guided meditations. Just search the Meditation genre.
The following apps are free to download and have some free content but you'll need to subscribe for more:
And here are some free resources for yoga:
Modo Yoga Instagram Live – just search for Modo Yoga studios Instagram accounts and they do have Live sessions everyday as well.
Yoga with Adriene – my favourite for free content. Here is a link to her 30 day challenge. Don't worry, it's beginner friendly.
A lot of yoga instructors have also posted sessions online that you can check out
That's it for today and hope I am able to inspire some of you to take on this challenge with me.
Namaste,
Jean Monique