Review: Mani|Pedi Nail Spa
March 3, 2013
Mani|Pedi Nail Spa, which opened in June 2012 at BF Homes Parañaque, is a nail care provider that specializes in organic manicure, pedicure, and spa services. This is great news for the ladies in Parañaque, Las Piñas, and Alabang!
They offer manicure and pedicure for adults as well as kids. Mother-daughter bonding to the finest! 😀 You can also avail of their signature organic spa treatments for the ultimate spa experience. Aside from that, they have massages, organic hair removal waxing services, and other compliments and upgrades to fully personalize your spa treatment. All the products that they use are guaranteed natural and organic and are thus safe for use even by pregnant women and children.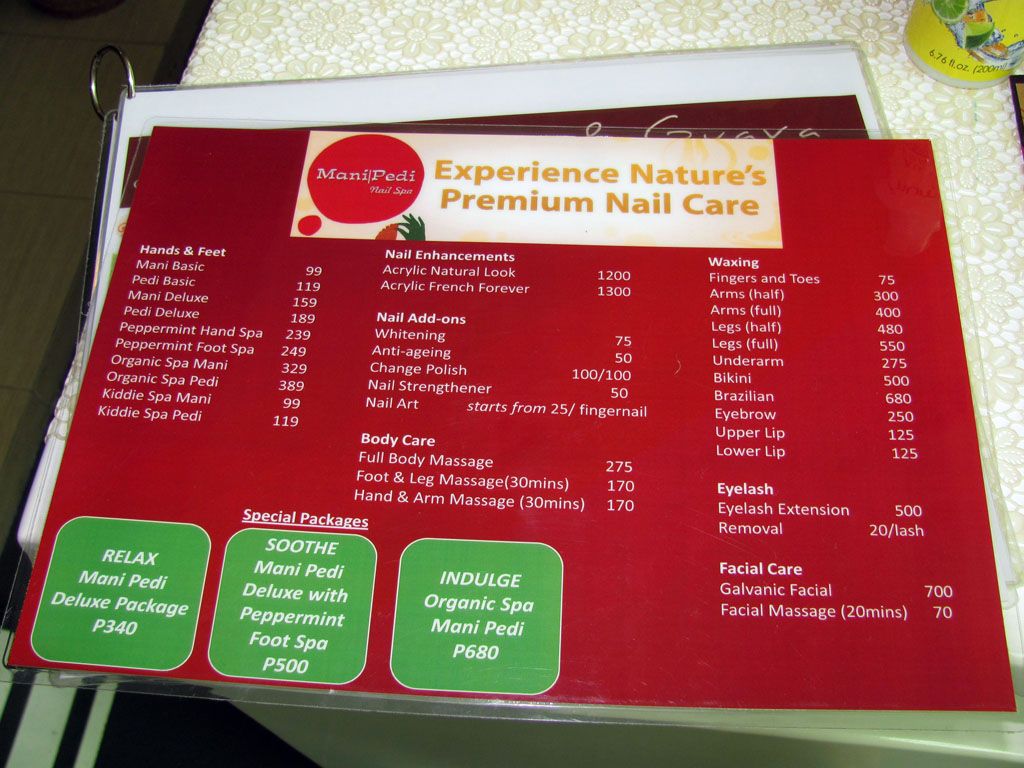 They also offer eyelash extension, acrylic nails, and galvanic facial. This is an all-in-one stop ladies!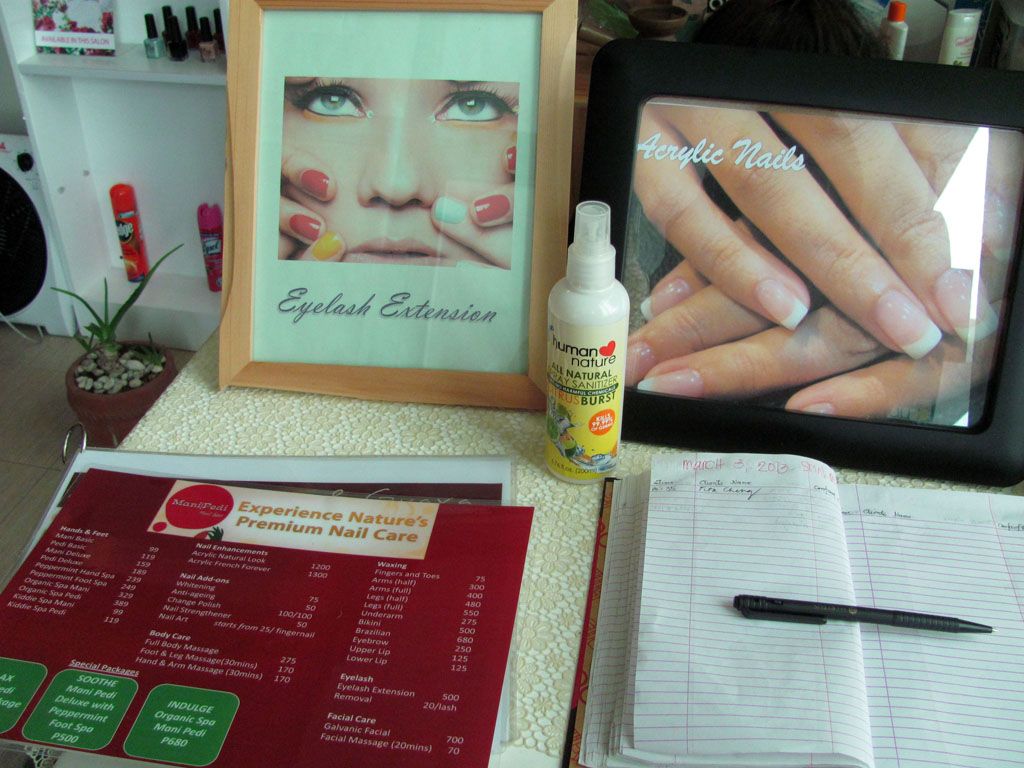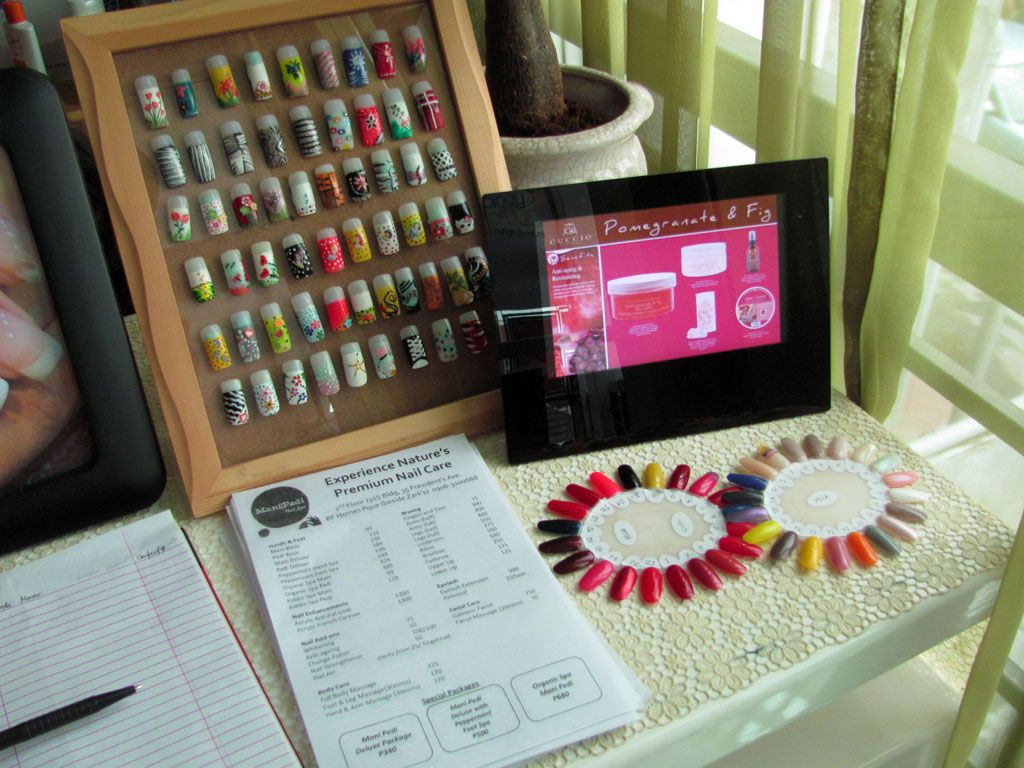 Their polishes are free from formaldehyde, toluene, and DBP.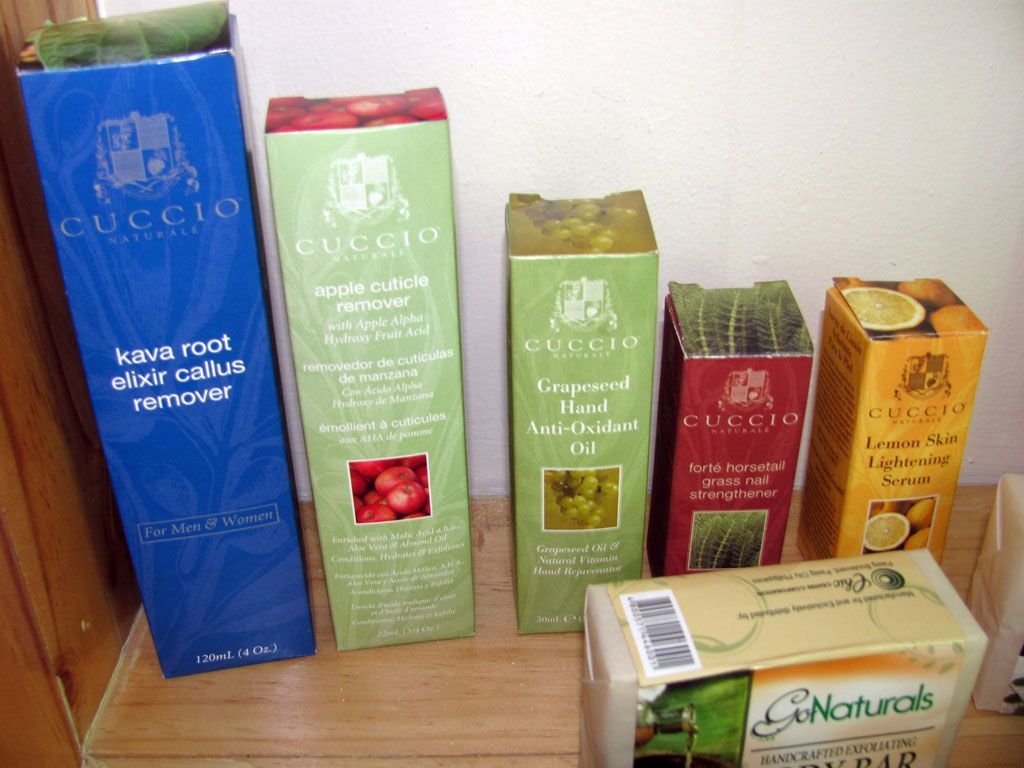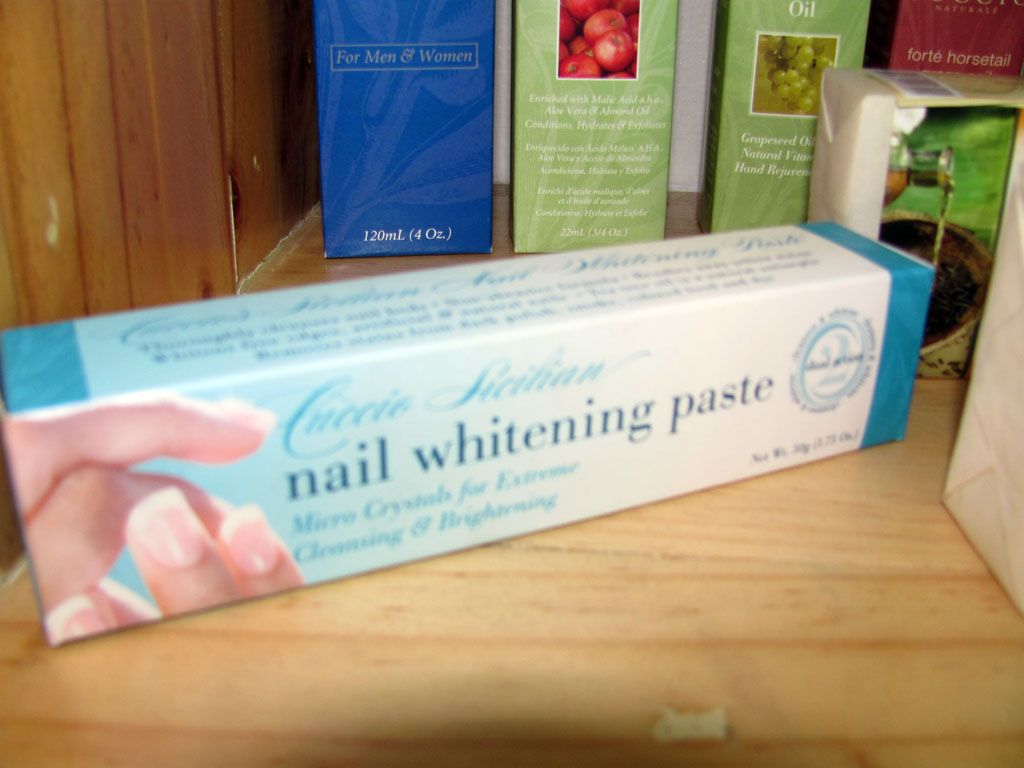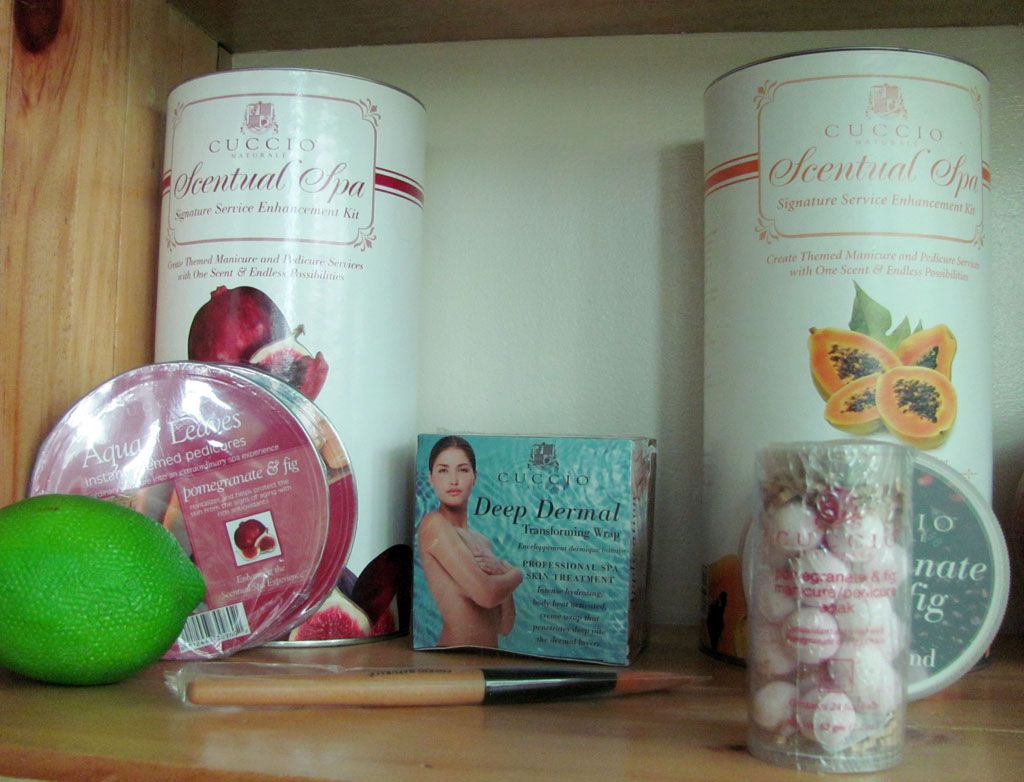 The nail spa is designed with nature in mind. They use mainly wood and the colors brown and green plus the continuously playing nature sounds, which give you the feeling of tranquility, serenity, and just being one with nature.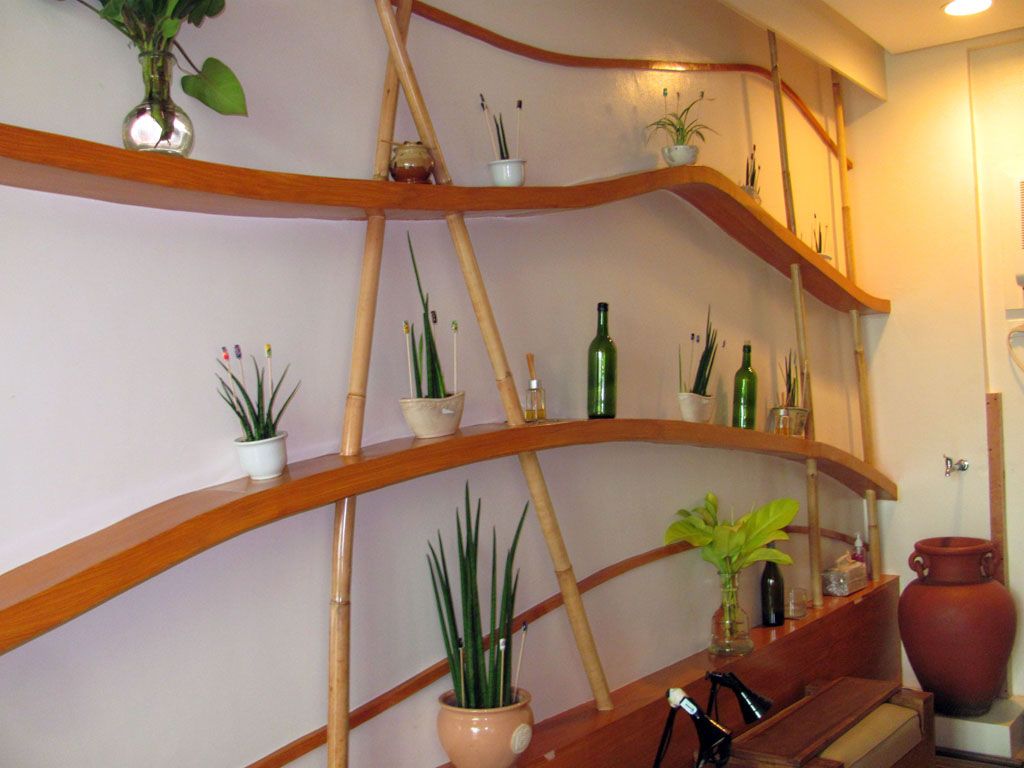 If you will look closely, the pots have nail art samples on sticks "planted" in them. 🙂 Also check out this unique clay pot that serves as a basin for washing hands.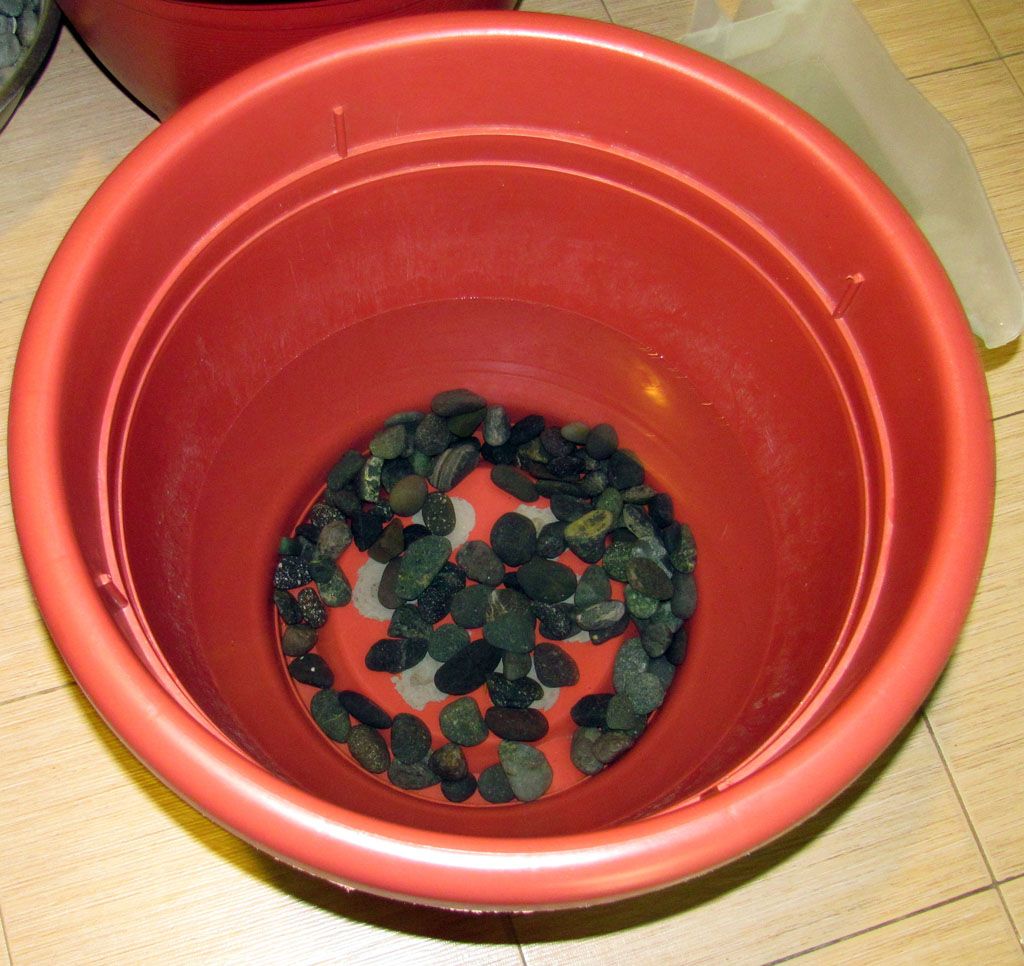 They do not use the electric bubble foot spa machine for foot soaks because it emits infrared which is not safe for use by pregnant women. I told you, this place is safe for everyone!
I really love the overall interior design of Mani|Pedi particularly because it deviates from the usual pastel pink, blue, and purple hues of other nail spas. Guys will definitely not feel awkward when entering this abode. Plus, green is really a relaxing color. This place is like a kind of sanctuary that separates you from the hustle and bustle of life in the city.
As I have mentioned earlier, their specialty is their signature organic spa treatments wherein they use products by Cuccio Naturalé, the first natural nail, hand and foot care treatment product line. Each organic spa treatment includes body butter, sea salts, aromatherapy elixir, Aqua Leaves, deep dermal transforming wrap, pedicure fizz tablets, and manicure soak balls.
Let's start with Papaya and Guava which offers regenerating and healing benefits.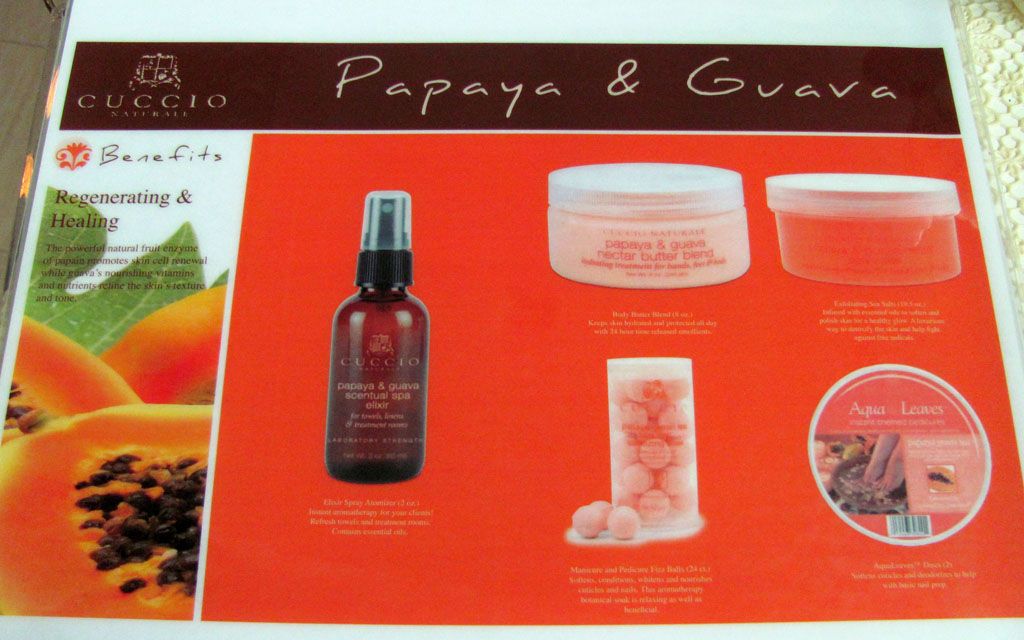 Then there is Pomegranate & Fig which offers anti-aging and revitalizing benefits.


And last, there is Tuscan Citrus & Herb which is good for energizing and balancing.


Among all the products used, this is my personal favorite. Say hello to the deep dermal transforming wrap infused with comfrey root extract which promotes skin cell regeneration. This is the only intensive, hydrating, body-heat-activated, creme wrap that transforms into a transparent ultra-smooth viscosity as it penetrates deep into the dermal layer effective regenerating skin cells right before your eyes.


Ms. Tricia, the owner, chose for me to try their Papaya & Guava organic spa manicure and pedicure.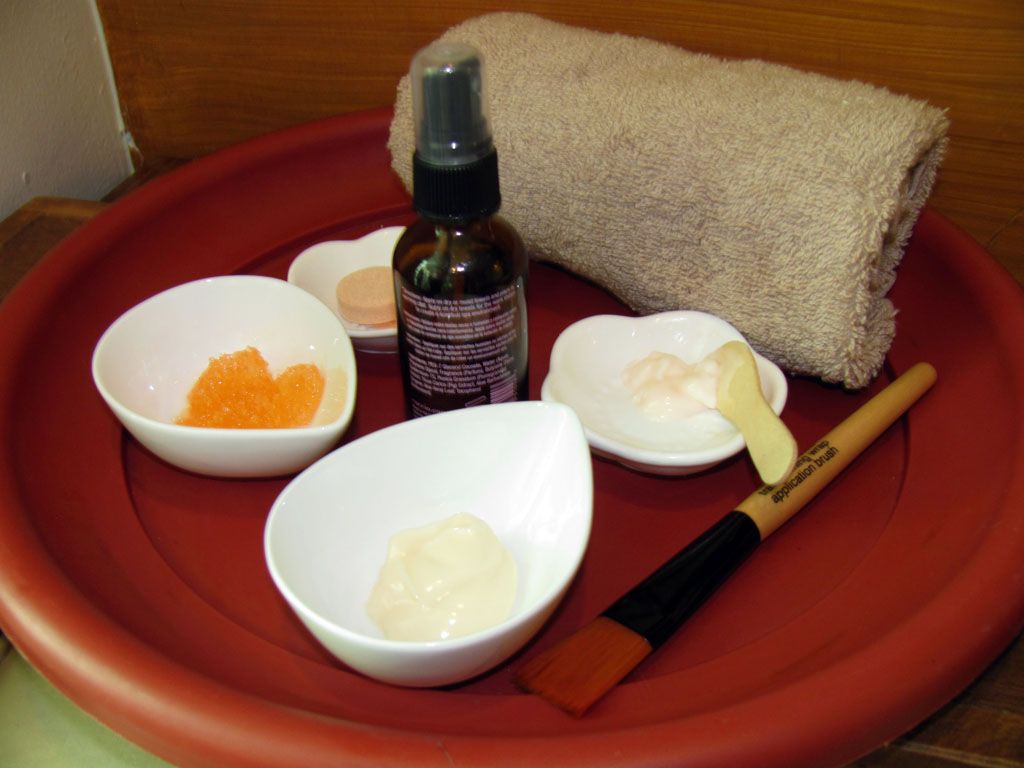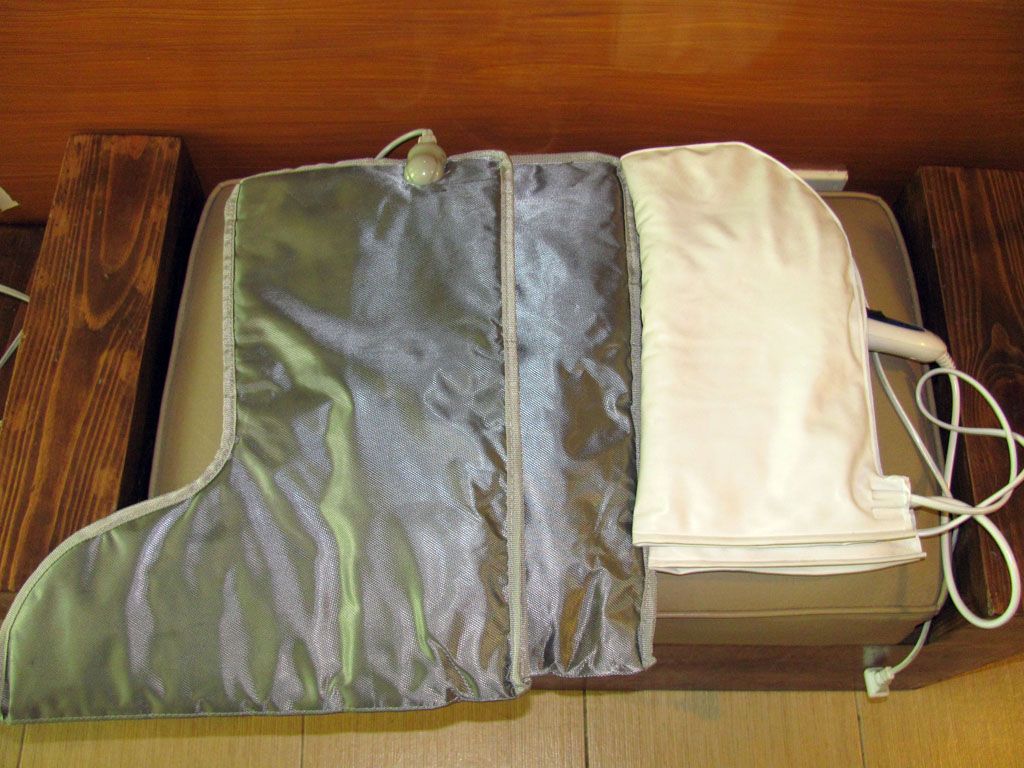 Now, let me describe the process.
First, they began by spraying the work station and towels with the tantalizing Elixir in Papaya and Guava Nectar. The Elixir gives the service a perfect start with their intoxicating scents.
After removing my polish, they then proceeded to preparing the hand and foot soaks. To the hand soak, they added the manicure soak ball. To the foot soak, they added the pedicure fizz. My hands and feet were soaked in the warm effervescent water for a few minutes.
After the soak, they gently massaged Cuccio Sea Salts onto my hands, forearm, legs, and feet. These sea salts are rich in minerals. After a while, they rinsed it off with the warm water.
Next, they applied the Deep Dermal Transforming Wrap infused with Comfrey Root Extract to promote skin cell regeneration. This anti-aging wrap is a cocktail of ingredients containing anti-oxidants which reduce the appearance of lines and wrinkles and is the ultimate hydrating wrap. They applied it using the application brush. Then they wrapped my arms and legs in a plastic wrap, and then with the electric mittens and booties. After about 10 minutes, they removed the mittens booties and the plastic wrap and they wiped off the transforming wrap with a moist warm towel.


Then, they gave my hands and feet a massage with the Papaya & Guava Body Butter. After that, they proceeded with the usual manicure and pedicure.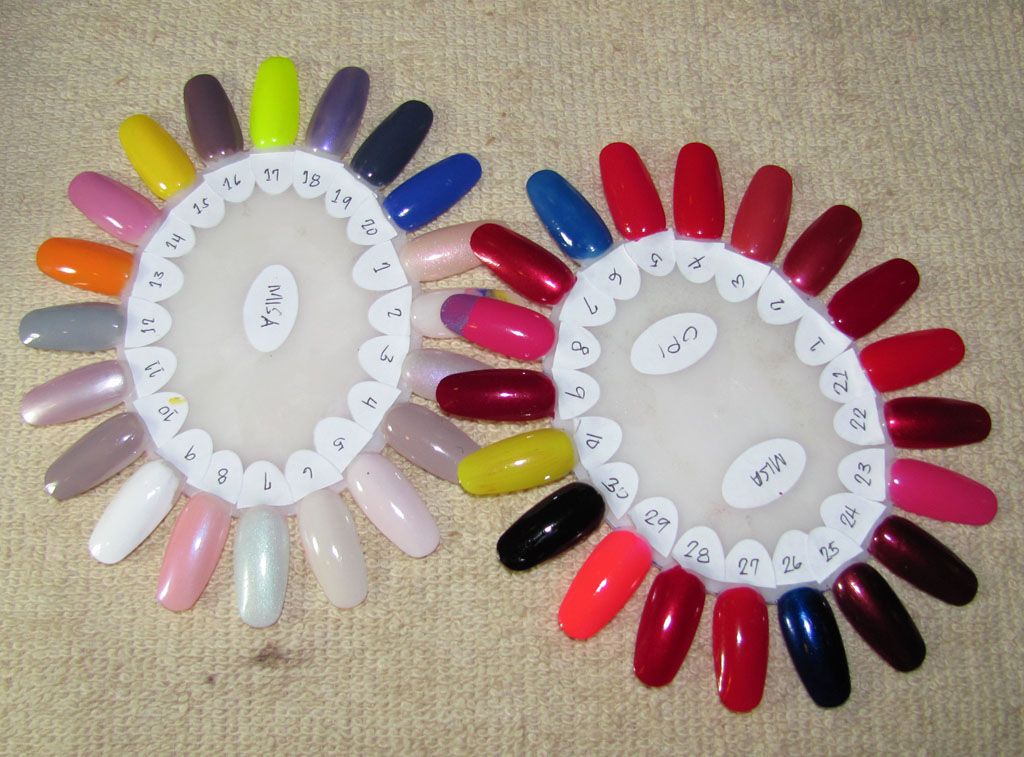 I chose Shade #26 by Misa. I love how beautiful it turned out! Perfectly matches my work uniform. Hehe!
Below you can see how attentive the nail technicians are to what they are doing. 🙂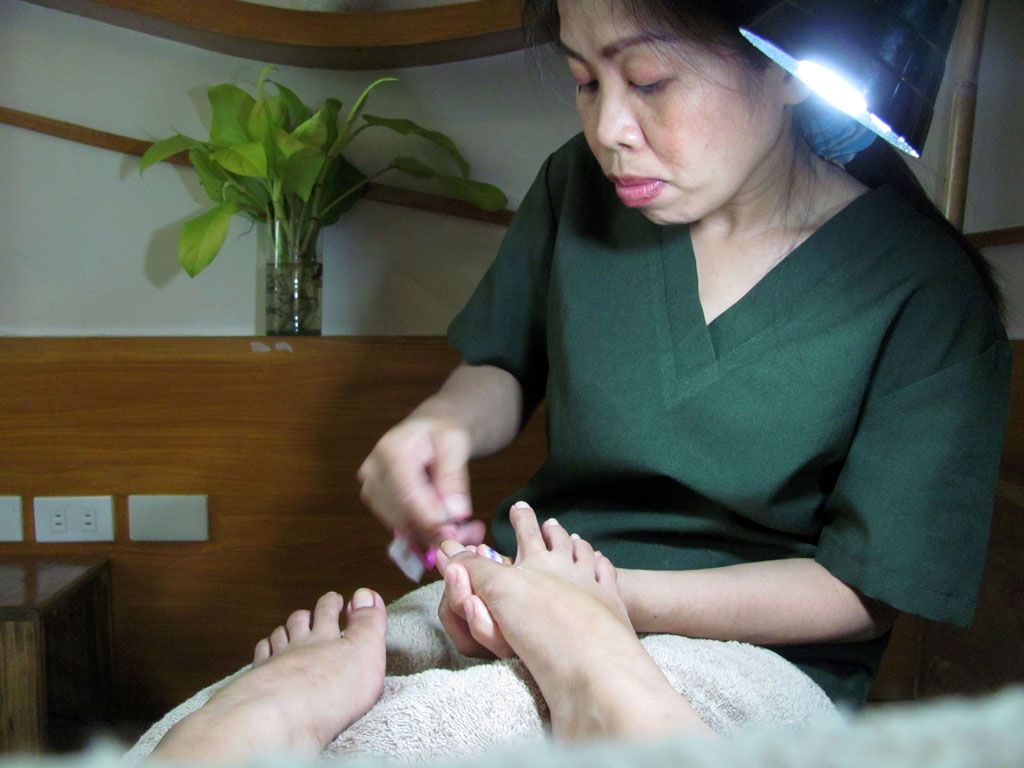 Here's how it turned out. 🙂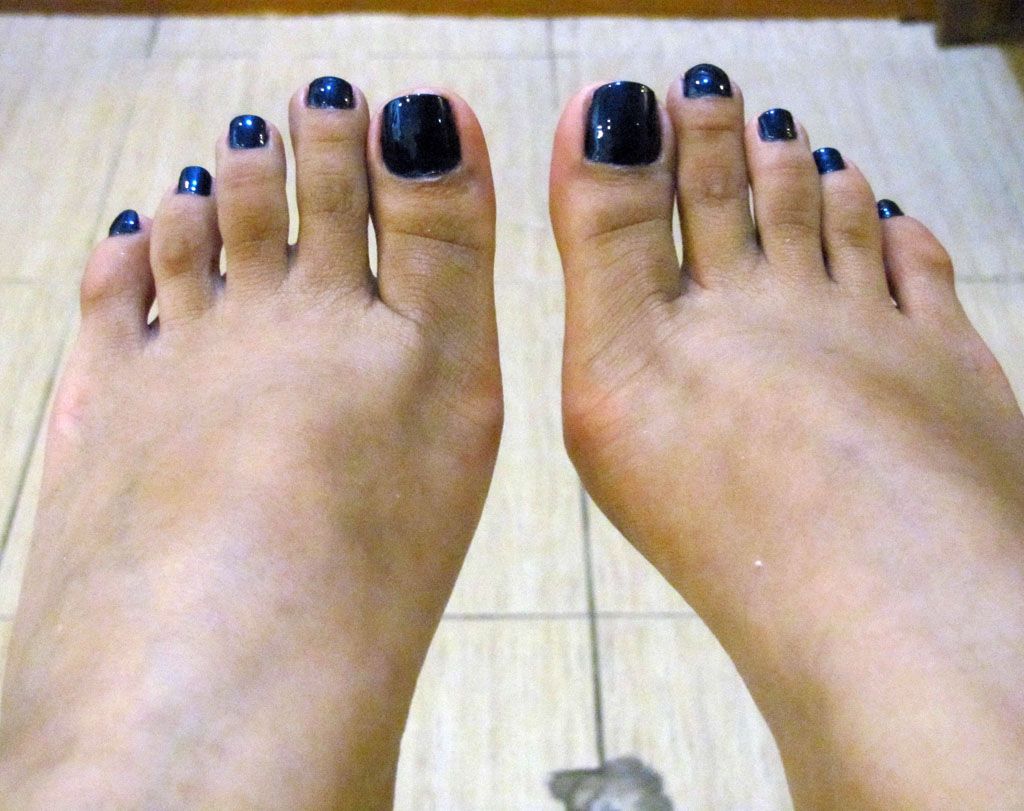 It's sooo beautiful. Right? 🙂 I totally love the color! Plus their rates are sooo affordable! 🙂 Their Organic Spa Mani Pedi costs only P680! This is definitely value for money considering they use purely organic treatments, plus their attention to details, plus plus the great relaxing ambiance. Sulit na sulit! I will definitely be going back there to try out their other treatments and services. 🙂
I encourage all the ladies within Parañaque, Las Piñas, and Alabang to visit this unique nail spa and try at least one of their signature treatments. And if you want to avail of their services in the comforts of your own home, they do home service as well as spa parties.


Thank you Ms. Tricia! I had a wonderful time at Mani|Pedi Nail Spa. 🙂
Mani|Pedi Nail Spa
Address: 2nd Floor J32S Bldg, 35 President's Ave. BF Homes, Paranaque (beside Zark's Burger)
Contact Number: 09063100668
Like them on Facebook at http://www.facebook.com/manipediph
xoxo,
♥ Monique ♥
This is a sponsored post. Thanks to Ms. Tricia for the treat. 🙂 All photographs in this post are owned by me and cannot be used without written permission.
You May Also Like