My Journey to Canada (Part 1): The Dream
December 4, 2017
Hello everyone!
It has been a year and 5 months since I landed in Canada as an immigrant. On a daily basis, I get emails and messages on social media about my journey to Canada–particularly the process of immigration and preparing for the PEBC exams. So today, I realized it's finally time to do it.
When I was still in university, I heard several stories from University of the Philippines Manila (UPM) College of Pharmacy (CP) alumni and friends who moved to Canada and worked here as a pharmacist. I listened to their stories about life and pharmacy practice in Canada. There are also several articles online that always list Canada as one of the countries where pharmacists get paid big bucks. I always thought of Canada as a country like USA but more peaceful and friendly. So among the countries on the list, I hoped that someday I would be able to go to Canada too.
However, I heard about the long process and the amount of money that one needs just to apply for immigration. So I honestly thought to myself that track won't be for me. My family is not rich. We struggled for our daily living expenses. There are days when I won't have the money to buy lunch or for fare for the commute back home. But with the help of some relatives, friends, and my side businesses, I was able to graduate university.
To be honest, I really wanted to work as a pharmacist in the Philippines. I have dreams of joining my colleagues in advocating for a better pharmacy practice in the country. But I got tired of seeing my family struggle from day-to-day. And with the pharmacist's salary in the Philippines, it was not enough to support myself, my family, and my own future family someday.
So after working for 2 years as a Pharmacist Trainer for Generika Drugstores (a community / hospital pharmacy franchise in the Philippines) plus my other side jobs, I started looking for work opportunities abroad. My first choice was Singapore because it was just a few hours away from Manila, I have an aunt and friends who live there, and the pay for pharmacy technicians is at least 5x my pharmacist salary back in Manila. Even with the high cost of living, I was able to send money regularly to my family, send my siblings to school, and save enough money to finance my dream of going to Canada someday.
** One of my top blog posts is How to Become a Pharmacy Technician in Singapore: A Comprehensive Guide for Filipino Pharmacists where I wrote about my experiences of looking for a job as a PT in SG and a glimpse of life in the country. I just realized now how much it has been widely read and shared across social media. No wonder I get tons of messages about it. Thank you and I'm glad to be of help! <3 **
I know we have relatives in Canada… as we do in other parts of the world. About 6 years ago, my aunt and uncle from US told me if I wanted to move to Canada, my uncle in Winnipeg could sponsor my application. Back then, I just said yes, sure, why not? I haven't even been working for a year yet so I still wanted to enjoy working as a pharmacist in Manila before doing anything else. My aunt and uncle were regularly encouraging me to pursue the opportunity of moving to Canada and it was in 2012 when we actually started doing something about it. During that year, I've been researching nonstop about how to immigrate to Canada and the steps that I needed to do.
Aside from talking to my relatives, ImmigrateManitoba.com and Immigration, Refugees and Citizenship Canada (IRCC) website formerly known as Citizenship and Immigration Canada (CIC) were my main resources. I think I've read every page there is on those websites. And by searching on Google, I've come across various websites, blogs, forums, etc. where I was able to read about real-life experiences of people who went through the process as well.
After doing my research, I came to a conclusion that immigrating to Canada through the Manitoba Provincial Nominee Program (Skilled Workers Overseas stream) is the way to go.
And so I made my first step towards the application by applying for the International English Language Testing System (IELTS) exam. In my next post, I will share with you how I prepared for the IELTS exam and got the results of Listening: 9.0, Reading: 8.5, Writing: 8.0, and Speaking: 7.0 for an overall score of 8.0.
You May Also Like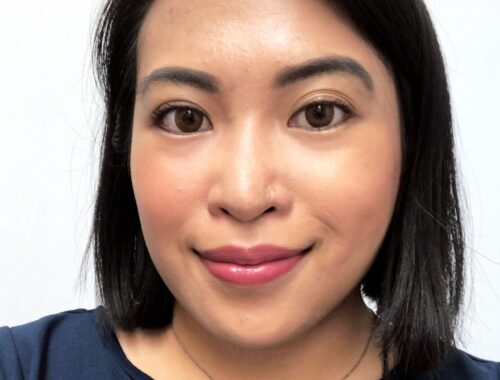 April 18, 2022