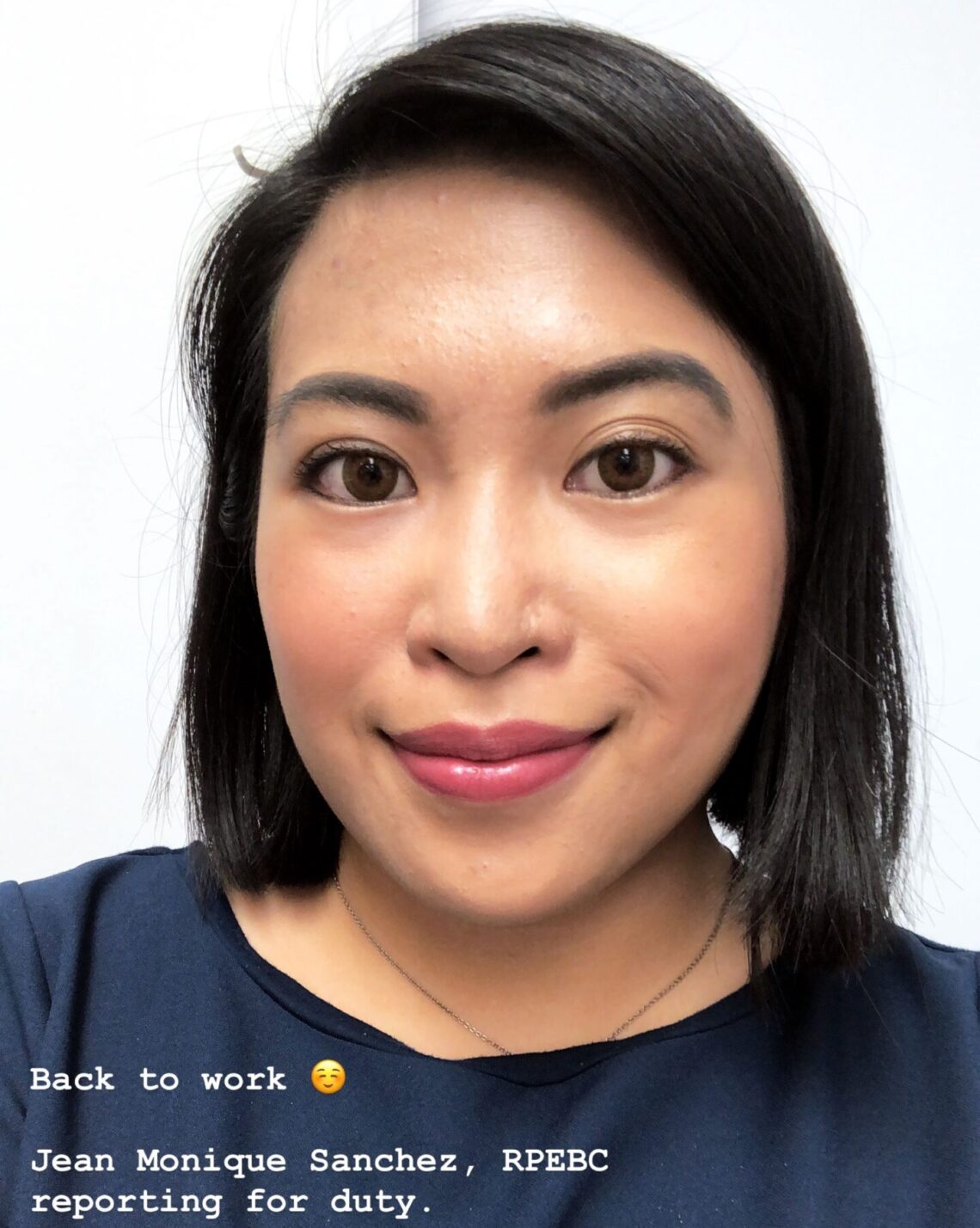 How to Become a Pharmacy Assistant in Canada: A Comprehensive Guide for Filipino Pharmacists
April 18, 2022
Bonjour!
I receive tons of emails and messages on Facebook, YouTube, and Instagram on how to become a pharmacy assistant in Canada. It's about time I write this post! This will mostly be about my experiences from applying for a job as a pharmacy assistant and while working as one in Winnipeg, Manitoba, Canada.
As of writing, Pharmacists are currently in demand in Manitoba so if you're planning on becoming a Pharmacist here, working as a Pharmacy Assistant is a great introduction to pharmacy practice in Canada.
Pharmacy Assistant vs Pharmacy Technician
Job Requirements
The most common question is what is a pharmacy assistant and how is it different from a pharmacy technician?
As of January 1, 2014, the title "pharmacy technician" became a protected title wherein only individuals who meet the criteria as listed in The Pharmaceutical Act and its accompanying Pharmaceutical Regulation can use the title and practice as a pharmacy technician in Manitoba.
In short, pharmacy technicians in Manitoba are regulated and/or listed. In other provinces, they are registered/licensed.
To be a pharmacy technician in Manitoba, you need to:
have graduated from an accredited pharmacy technician education program
registered with the College of Pharmacists Manitoba to be a pharmacy technician-in-training
complete 240 hours of Structured Practical Training (SPT) program (like an internship / on-the-job training)

the SPT is divided into Part 1 and Part 2 with 120 hours each

pass the Jurisprudence exam for Pharmacy Technicians before starting Part 2 of SPT

must complete the Pharmacy Jurisprudence modules (online self-study course completed in about 12-15 hours, $100) before attempting the exam
3 hours of online, live proctored exam
closed book exam, multiple-choice format, 85 questions
valid for 2 years

pass the PEBC Qualifying Exams Part 1 and 2 for Pharmacy Technicians
apply to be listed as a pharmacy technician in Manitoba
On the other hand, pharmacy assistants are not regulated and the position is considered entry-level in the pharmacy field. Formal education is not required. You also do not need to write any exams or apply to be listed (or registered) with the College.
To become a pharmacy assistant, you need to at least have a high school diploma. There are some schools offering Pharmacy Assistant Diploma Program, it's not required but can be an advantage if you don't have a pharmacy education background. Pharmacy work experience is not required but will definitely be an advantage. Being familiar with Kroll pharmacy software is a great advantage as most pharmacies use Kroll as their pharmacy management software. Kroll actually has tutorial videos and documents which are really helpful.
Working in a pharmacy would also typically involve standing on your feet for long hours, lifting heavy boxes, answering several phone calls, and communicating with patients (including their families/caregivers) and other healthcare professionals. Therefore, good customer service skills, communication skills, organization skills, and computer skills are great assets.
Scope of Practice and other Duties / Responsibilities
Pharmacy technicians have a wider scope of practice than pharmacy assistants. They can perform the technical aspects of a pharmacist's practice and when integrated well into the pharmacy workflow, they can perform final checks which frees up a lot of the pharmacist's time allowing pharmacists to focus on more clinical tasks.
The College of Pharmacists of Manitoba has a document that outlines the scope of practice of pharmacy technicians. Pharmacy assistants can perform the following tasks:
prepare and pre-package drugs for dispensing
select an appropriate container (to place drugs in e.g. appropriate size of the vial, jar, bubble pack, etc.)
replenish drug storage containers and dispensing machines
attach the prescription label to a container

although depending on where you work, some pharmacists prefer to do the labelling themselves

record and retrieve data about a patient or prescription

this includes creating patient cards, drug cards, doctor cards

compound, if a pharmacist has approved the formulation and process

not all pharmacies do compounding anymore due to new NAPRA compounding standards

enter prescription information into a database
collect information from a patient for a patient profile (e.g. name, address, date of birth, contact information, third party insurance, allergies, medical conditions, etc.)
manage drug inventory (includes ordering, receiving, stocking shelves, performing inventory, returning expired medications, etc.)
In addition, pharmacy assistants also have other administrative duties, customer service duties, answering phone calls, filing prescriptions and other documents, managing a cash register, and maintaining cleanliness in the workplace.
Pharmacy technicians can perform all of the above tasks plus the following:
identify drug-related problems that require a referral to a pharmacist
review the information in a prescription for compliance with federal and provincial law
perform a final check when a medication was prepared for dispensing by another technician, student, intern, or pharmacy assistant, but only if the pharmacy manager has received CPhM approval for the drug packaging and preparation process
dispense a drug if the supervising pharmacist has approved filling the prescription and the supervising pharmacist counsels the patient
instruct a patient on how to operate a medical device, but not provide an explanation involving the interpretation of the results of the device
ask for, and receive, a refill authorization from a practitioner on an existing prescription without any changes to the prescription as originally prescribed
perform necessary tasks at an external dispensing site
Job Opportunities
To work in Canada, you need to be a permanent resident, a Canadian resident or have a valid student or work visa. Tourists are not allowed to work. Since pharmacy assistant is an entry-level job, I have yet to see an employer that would recruit from overseas. However, it is not impossible.
There are several ways to apply for a job.
Job Portal
A job portal is where you can deposit your resume and then apply for job listings available there. Examples are:
It's also a good idea to update your LinkedIn profile (or create one if you don't have one yet) because recruiters can sometimes message you there if they think you may be a good fit for their company.
Corporate Career Websites
Most employers encourage submitting your resumes through their own website. Just visit their website, look for the OPPORTUNITIES or CAREERS section and submit your resume there. Most websites require you to register and then, once you have an account with them, simply follow their instructions. Examples of companies with their own Careers websites would be hospitals (usually through regional health authorities) and corporate chain pharmacies (e.g. Sobeys, Walmart, Shoppers Drug Mart, Costco, etc.).
Walk-In
This is where you print several copies of your resume and then submit them personally by visiting various pharmacies. This is also a good way to introduce yourself to the manager/owner and get a glimpse of the pharmacy and neighbourhood.
Email
With this method, you need a list of the email addresses of the pharmacy managers or HR managers. You can get a list of their details by doing a quick search online. Colleges of Pharmacies across provinces have a directory of all the pharmacies and that would include contact information.
This is the method that I have used most often and have gotten a lot of calls for interviews. Even if they have no job openings at that moment, most pharmacies would keep your resume and call you when they have an opening.
Resume and Cover Letter
When I first came to Winnipeg, I attended the Manitoba Start Employability Skills Workshop. It was 3.5 hours for 5 days and it's FREE. I learned tons of useful information regarding employment, career pathway, and newcomer essential services. This includes where to find jobs, how to write cover letters and resumes, how to prepare for interviews, etc.
As well, Manitoba Start has the Work Start program where you can be potentially connected with your first employer. That is how I got my first job in Canada!
Writing a resume for Canadian employers is quite different from writing one for employers in the Philippines. In the Philippines, the more details you put in your resume, the better. My resume back in the Philippines was 4 pages long as it included all my education history and work history and other accomplishments. In Canada, the shorter the better. It's usually 1 page only. 2 pages would be considered the maximum. NO PICTURES. And you only put relevant work experience. If you're applying for a job in pharmacy, you only need to put the work experience related to pharmacy. You also do not need to add references at the end. There's no need to add "References available upon request" as well as that is already implied.
For good templates for resumes and cover letters, you can go to Hloom.com.
You want to make your resume and cover letter stand out, so make sure you spend time working on this! And most of all, be honest.
Interview
Most interviews would be in-person. There might be an initial phone interview but definitely in person is the best. Make sure to be on time and dress appropriately. First impressions last and you want to make a good first impression. Remember that Filipino time equals late. Being on time here means arriving 10-15 minutes before the scheduled appointment or start of work.
Be polite, confident, and honest. Answer questions as best as you can. Add a personal touch to your answers so that employers can get an idea of your character and personality.
Most interviews would definitely have questions regarding your strengths and weaknesses, how you handled problems in the workplace (whether it be a conflict with another coworker or with a patient), how you showed leadership, effective communication skills, great customer service, time management, and organization skills.
During the interview, they would also ask you about your expected salary. You don't want to lowball yourself but at the same time, you don't want to set it too high that no one else can afford to hire you. And this brings us to the next topic.
Salary Range and Work Setting
Salary depends on which province you are in. In Canada, salaries are usually given at an hourly rate and usually paid out bi-weekly (every 2 weeks).
Typical work hours for a full-time position are 8 hours a day, 5 days a week for a total of 40 hours a week. Depending on where you work, you can get a schedule as follows: 9am to 5pm, Monday to Friday, off on weekends and holidays. However, there are pharmacies that are open on weekends, holidays, and even until late in the evening.
Sometimes, it can just be a 1 pharmacy assistant + 1 pharmacist (also manager) type of workplace. Or you can have multiple staff working in shifts. That's why it's important to be a team player as well as able to work independently with minimal supervision.
It's important to note that a pharmacy assistant job is typically not a minimum wage job. Currently, the minimum wage in Manitoba is $11.95/hr. This would give you an annual gross salary of around $23,303 (about PhP 970,000).
Based on PayScale.com at the time of writing, the average hourly salary of a pharmacy assistant in Winnipeg, Manitoba, Canada is $16.20/hr, with a range of $13/hr to $23/hr.
Just like in the Philippines where you have deductions for taxes, SSS/PAG-IBIG, PhilHealth, etc., in Canada, the deductions that you commonly see in payslips would be a federal tax deduction, provincial tax deduction, Canada Pension Plan (CPP), Employment Insurance (EI). Income tax is also dependent on the salary. The higher the income, the higher the taxes. There are income tax calculators available online to give you a better idea of the net income.
Cost of Living and Lifestyle
Income here as a Pharmacy Assistant is definitely higher compared to what you can earn in the Philippines as a Pharmacist. But it's important to take into consideration the cost of living. Compared to other big cities in Canada like Toronto, Calgary, and Vancouver, the cost of living in Winnipeg would be considerably lower. There are cost-of-living calculators available online and you can compare cities just to get an overview. Generally, consumer prices, rent prices, restaurant prices, and grocery prices are lower in Winnipeg giving you more value for your money and more savings.
Housing here is much more affordable compared to other cities but with inflation and the huge jump in prices of houses, the average rent for a 1 bedroom apartment now is around $1,000 a month. Of course, it's still possible to find more affordable places depending on which area of the city you are in. Bachelor suites or renting just a room (or sharing a room) would be cheaper.
When it comes to going around, Apple Maps and Google Maps are great navigation systems whether for walking, driving, cycling, or bussing. There are buses and taxis here in Winnipeg and there are also rideshares like Uber. Cycling is also common here, especially during the summer. However, having your own vehicle is pretty much a necessity because the public transit system is not very good here especially if you live far away from your workplace.
It's always best to prepare your own meals vs eating out. The good thing here is that using coupons and buying when items are on flash sales are pretty much common. Plus, it's also common to price-match. For example, Supermarket A sells eggs for a lower price than Supermarket B. However, you're in Supermarket B. You can show the cashier in Supermarket B the lower price of the eggs at Supermarket A and they will sell them to you at that lower price.
As for entertainment, cinemas are discounted on Tuesdays. Shopping malls here are not too populated as in the Philippines so that might be a big disappointment for you when you first get here. However, there are many beautiful parks in and outside the city that you can visit. I really enjoy walking, running, hiking, camping, skating, etc. Beaches are not the same though! We don't have saltwater beaches here… just freshwater lakes and they can be really cold. I also try to explore nature as much as possible.
Having 4 seasons is a beautiful experience. I especially love summer and fall. Spring is a bit messy and winter here can be beautiful when the temperatures are mild and there's just light snow. It can be particularly brutal though when there is a winter storm or if the temperature dips to -30C or -40C. I have experienced temperatures around -60C with the windchill. It's always important to dress warmly. Function and comfort are more important than style. If you're coming here, don't buy winter clothes in the Philippines. They are NOT warm enough! And the coldest months here are usually January and February. That's why it's important to get a hobby during the winter like playing ice hockey or skating or hiking. That way, you're not just stuck indoors during the cold months.
Canadians are known worldwide to be nice and polite. Manitobans are especially known for being friendly. You'll see the difference when you get to visit other cities and interact with other Canadians. Once you speak to other Canadians, you'll learn unique words and phrases associated with being a Canadian. For example, saying "sorry" is very common in various situations. Tim Hortons is everywhere and this is where you get coffee and donuts. A usual coffee order would be like a "medium double double" or a "large double double". Double double means 2 cream and 2 sugar added to coffee or tea. They do have Boston Cream donut here but not as sweet as Dunkin Donuts. "Eh" is common ending to a sentence or question, similar to how we use "na/ba/pa" and other fillers. Those are just some of the examples and I'm sure you'll learn more along the way!
Conclusion
Moving to a new country is tough, especially when it's on a different continent and almost halfway around the world. It's even tougher when you're moving by yourself and not with family, like what I did. It's important to have a good support system and not be afraid to ask for help or guidance.
Immigrating to Canada is one of the best decisions of my life. It took me a long time to get here and a couple more years to be a pharmacist here. There were many challenges along the way but I had a goal and I was determined to achieve it.
Being here for almost 6 years now, I have a great appreciation of what I have, the people here, and the country.
Thanks for reading this lengthy guide and I hope this helps you reach your goals. If you have any questions, feel free to comment below or send me an email using the contact form linked above.
Dream big and aim high. Take it one step at a time. And just keep moving forward.
xoxo,
♥ Monique ♥
P.S. Featured photo above is of me as a pharmacy assistant having just passed all the PEBC exams. It was taken a few months before I started my pharmacist internship.
References:
College of Pharmacists of Manitoba (CPhM)
Pharmacy Examining Board of Canada (PEBC)
National Association of Pharmacy Regulatory Authorities (NAPRA)
ImmigrateManitoba.com
You May Also Like