Valentine's Day and 17th Monthsary Double Celebration
February 15, 2012

This month of love, Rhalph and I had a double celebration–Valentine's Day (Feb 14) and our 17th Monthsary (Feb 15). Rhalph was very very sweet… he planned everything! 🙂 He really made me feel special and so loved. ♥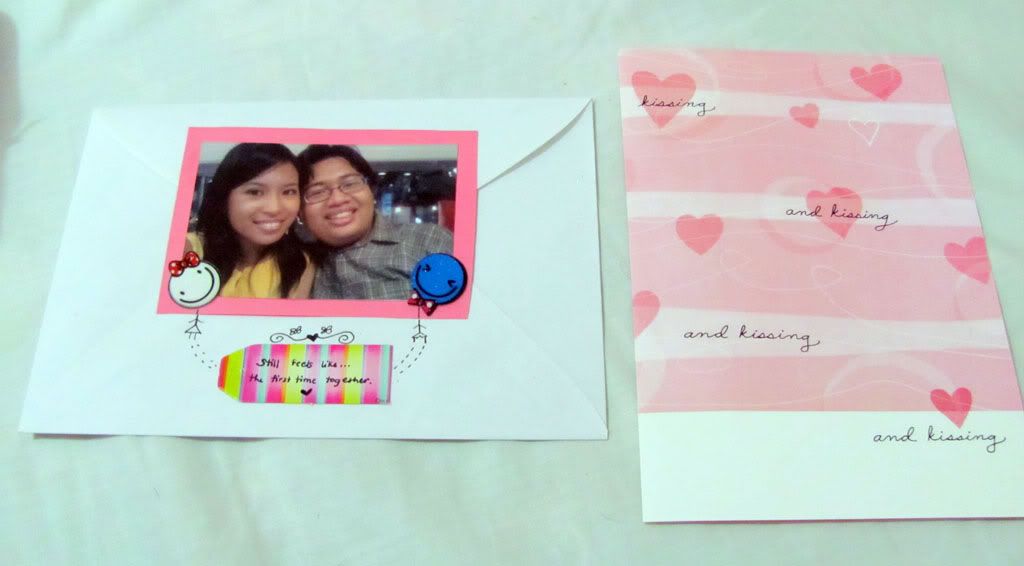 I give him a card for every special occasion. I believe that I express my feelings best through writing. So there… another card to add to his collection. Hehe!
We had our lunch at Pizza Hut in Glorietta Makati. We went to the mall in our couple shirt. 😉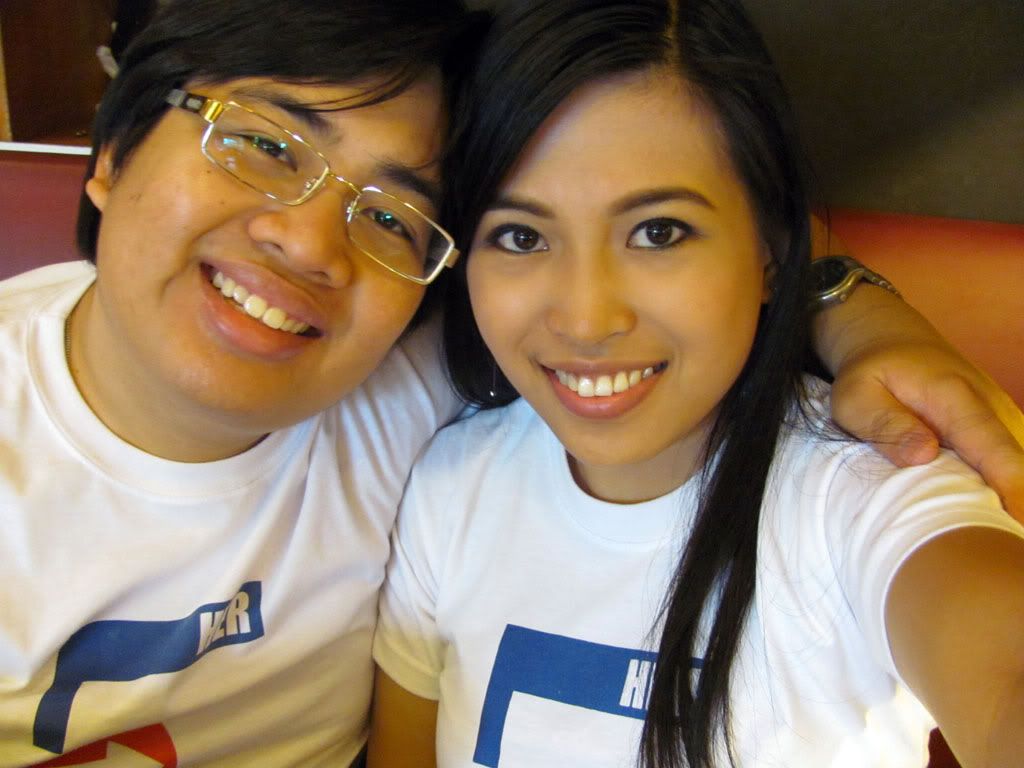 We ordered our favorite: Bacon Cheeseburger Supreme pan pizza in Cheesy Volcano. Yum! We also ordered Clam Chowder (for me), Cream of Chicken Soup (for him), and Chicken Tenders.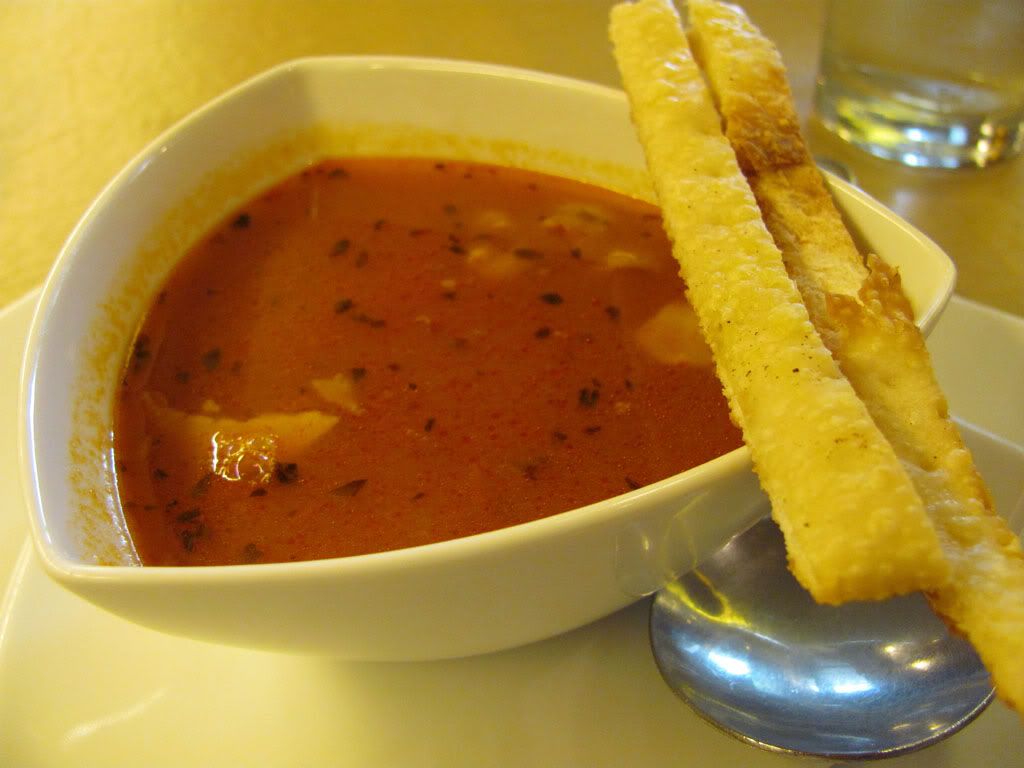 I had their tomato-based clam chowder. They also served bread sticks with it. I usually order cream of chicken, so I ordered something different for a change.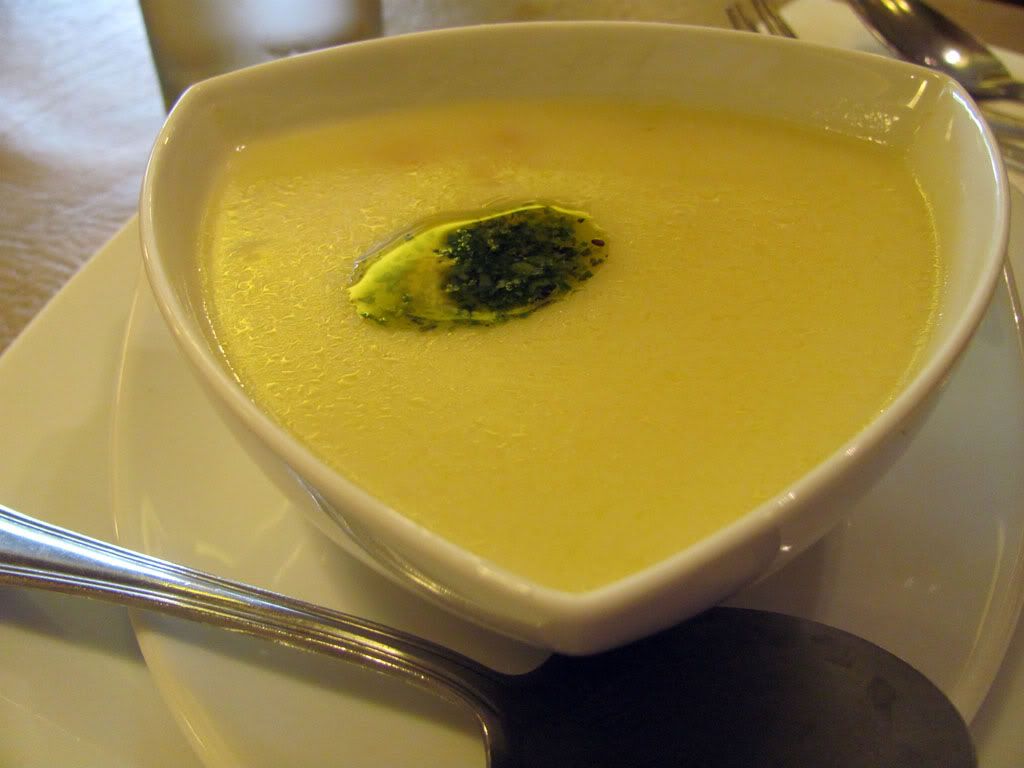 Rhalph had their Cream of Chicken soup, which is a creamy soup with tender chicken blended with pesto.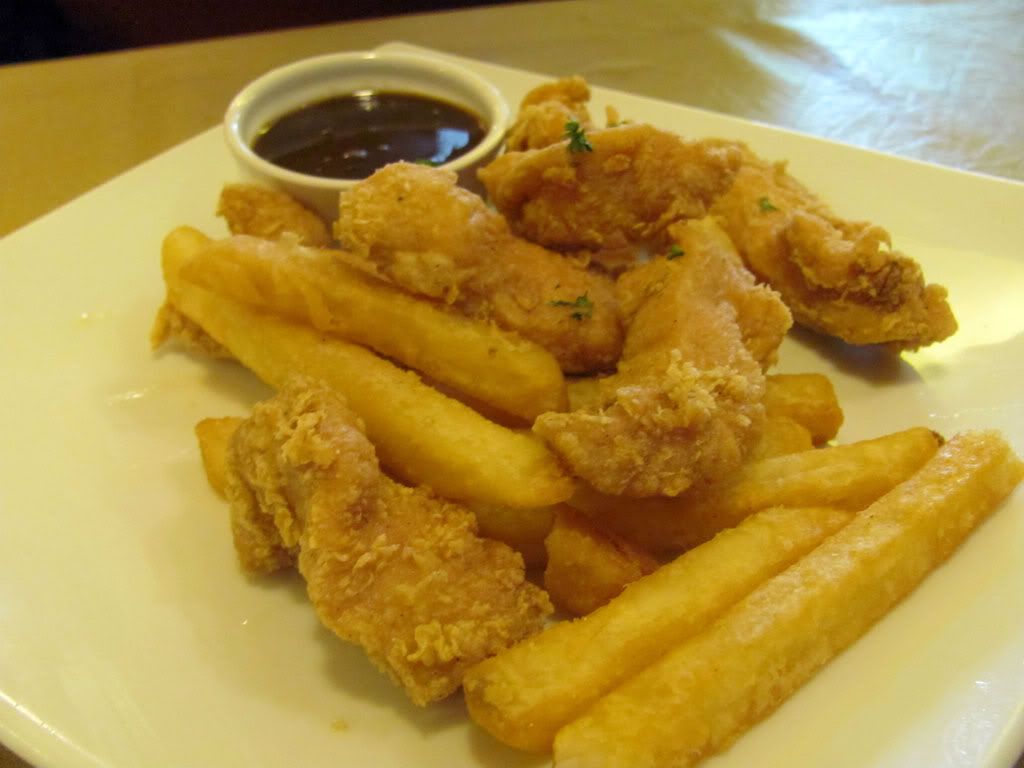 Chicken Tenders. Tender and juicy fried chicken strips, with a mild cajun kick, served with french fries and BBQ dip.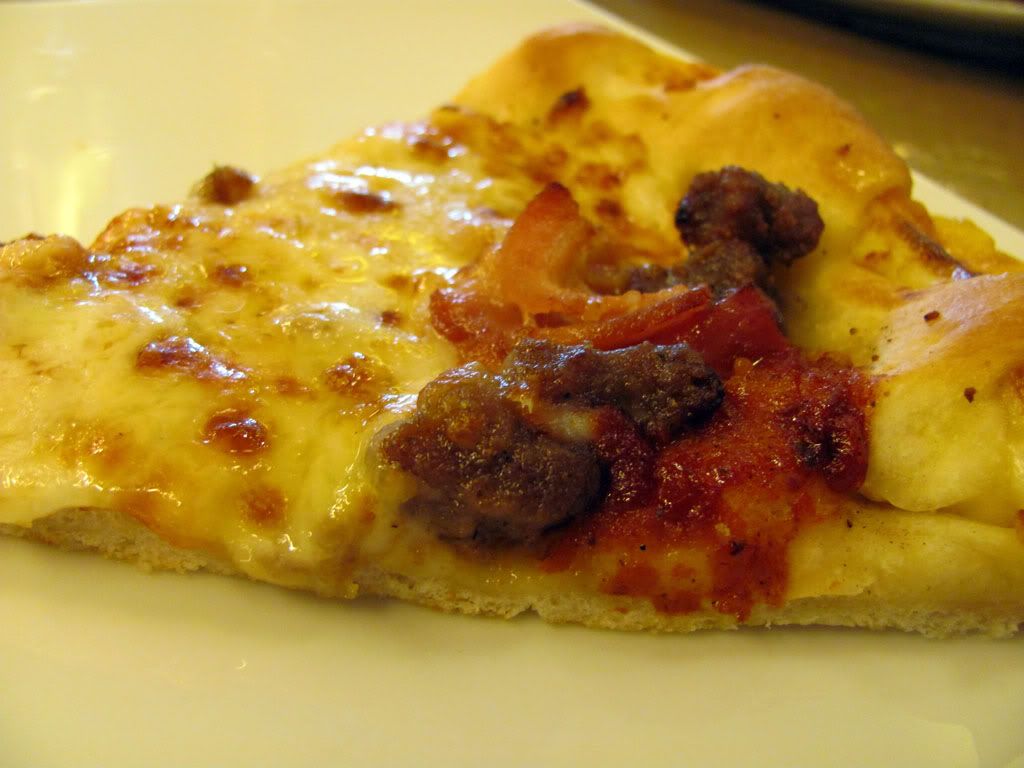 Delicious crispy bacon and beef on a mildly sweet sauce. Also topped with a triple layer of cheddar and mozarrela cheese with an explosion of 3 delicious cheeses bursting from the crust.
And since it's Valentine's Day, Pizza Hut Bistro gave me a long-stemmed red rose.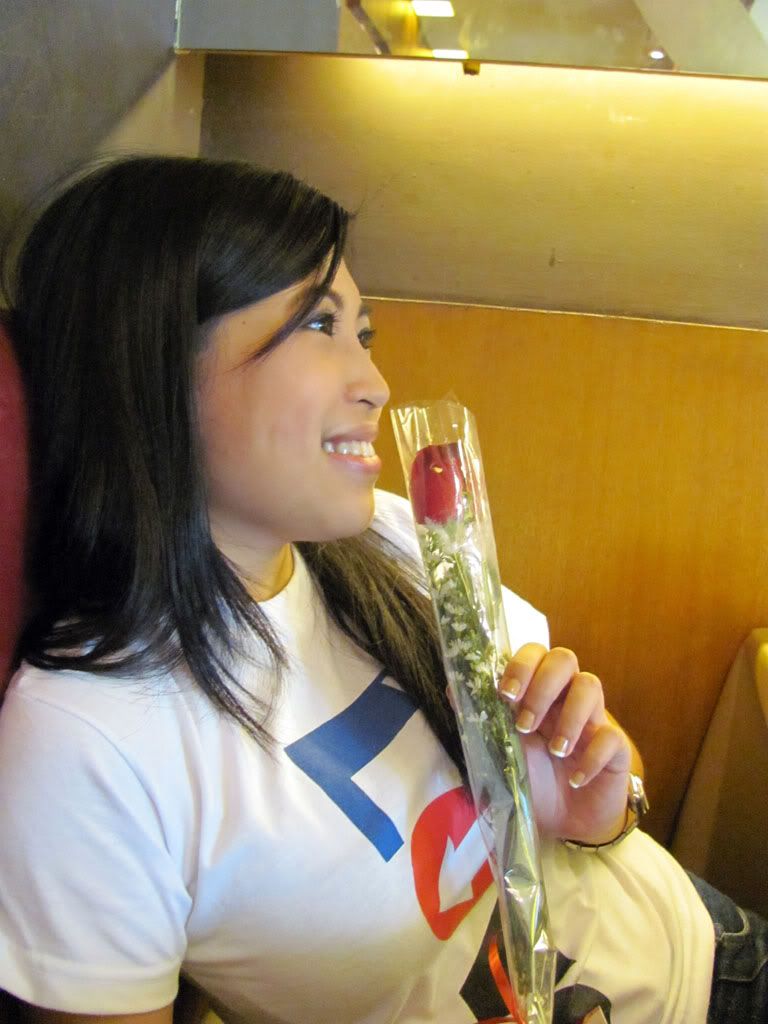 After lunch, we strolled around the mall and went to have our picture taken in a studio. We chose Kodak because they have this Valentine's Day offer. We get 2 pcs 4R and 2 pcs wallet sized pictures with 2 photo cards. 🙂 Here's our pictures: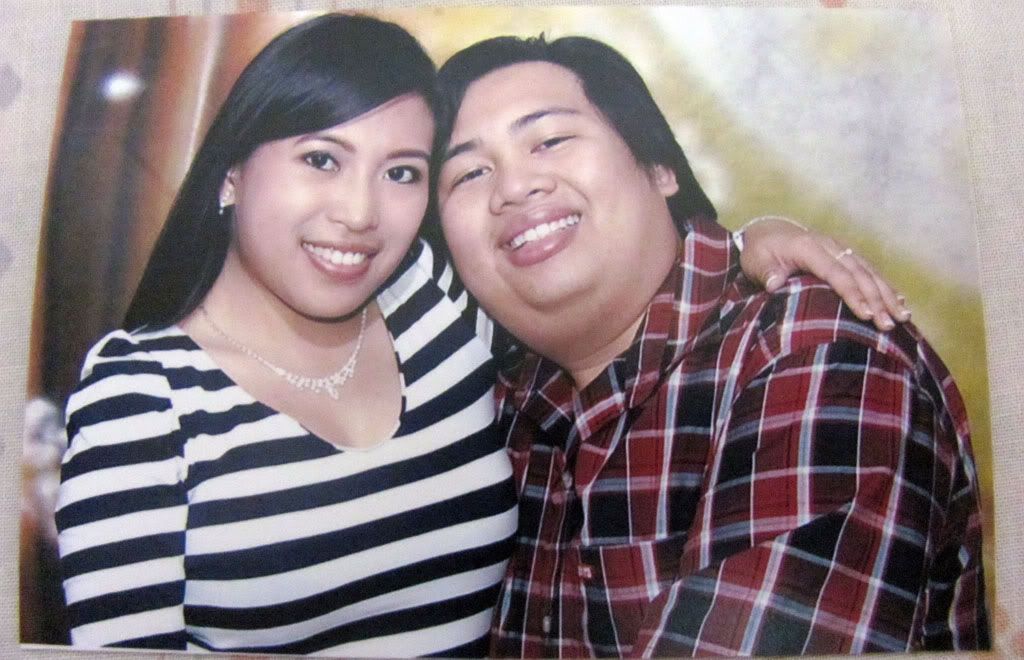 It was our first time to have a studio pic together. Nice, right? 🙂 Then we decided to have some drinks at The Coffee Bean and Tea Leaf at Greenbelt. I was able to use by Belle de Jour Lifestyle Card allowing me to get a free upgrade for my drink. Yay! I had Tropical Passion tea latte and Rhalph had Double Vanilla ice blended.
We stayed there for a while because I was also reading an e-book entitled "Private: #1 Suspect" by James Patterson and Maxine Paetro. Plus, we had time to kill before the movie starts.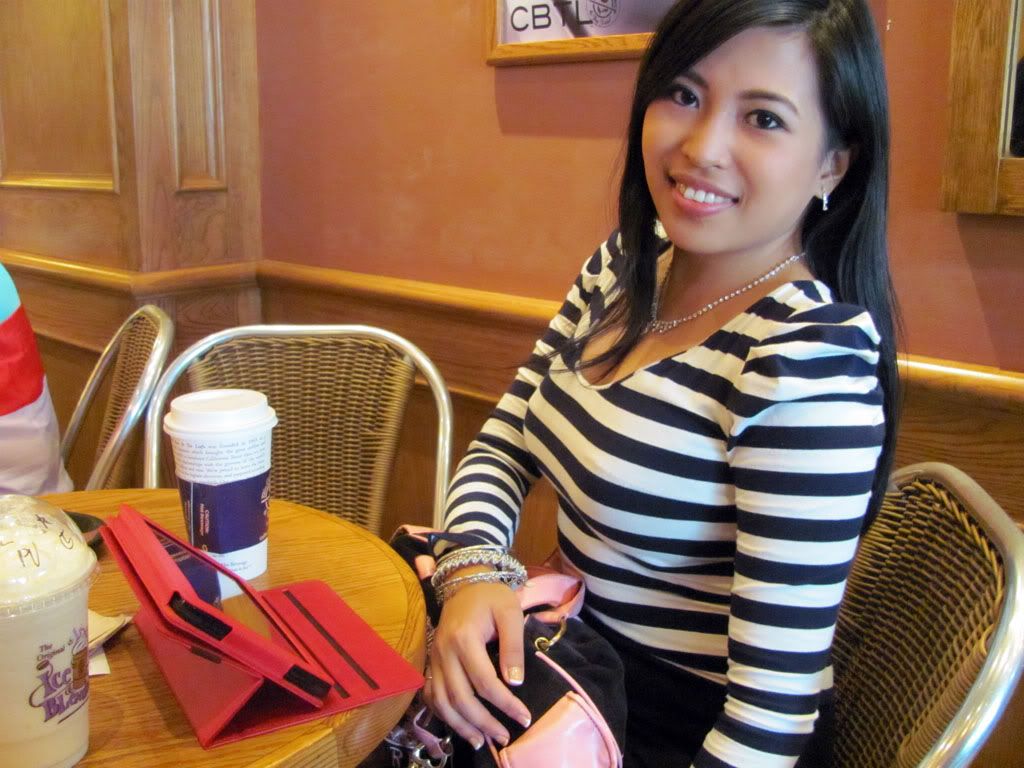 After that, we went back to Glorietta to watch "The Vow". It was a nice movie that moved me to tears. Perfect movie for Valentine's Day… although it was a bit sad and bitin. Then, we went to TGIFriday's for dinner.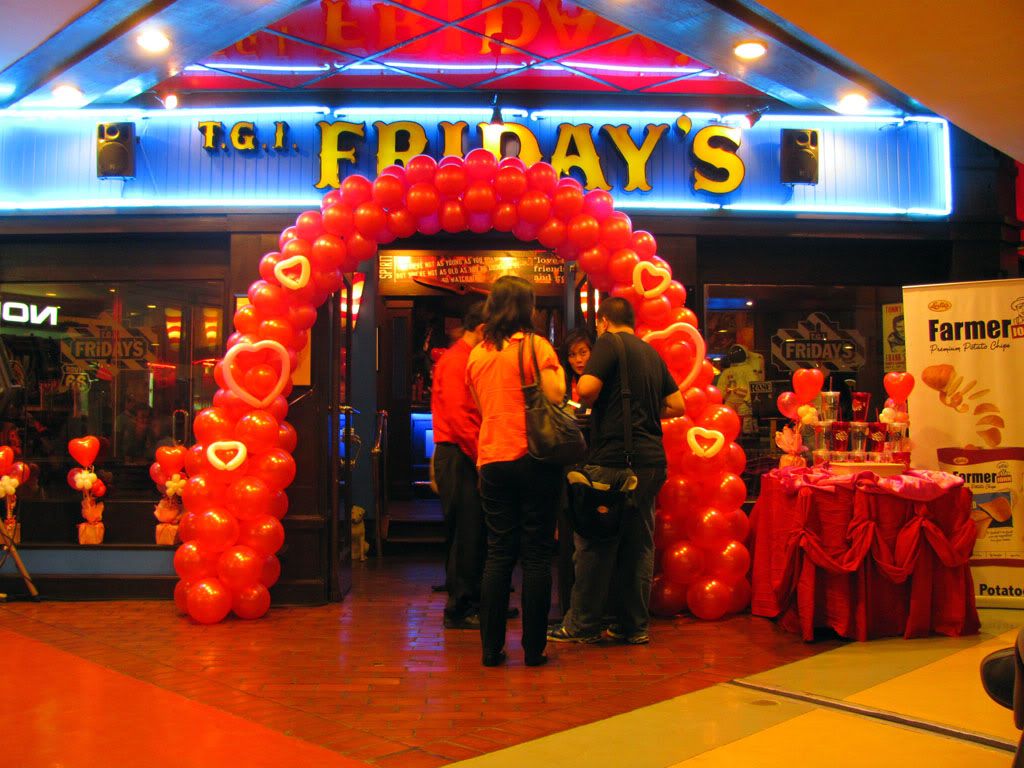 The place is so packed. We had to wait for 15 minutes to be seated. While waiting, they served us cheddar and sour cream chips with iced tea. When we were finally given a seat inside, it still took a while for our orders to be served. So we took pictures to pass the time. 😛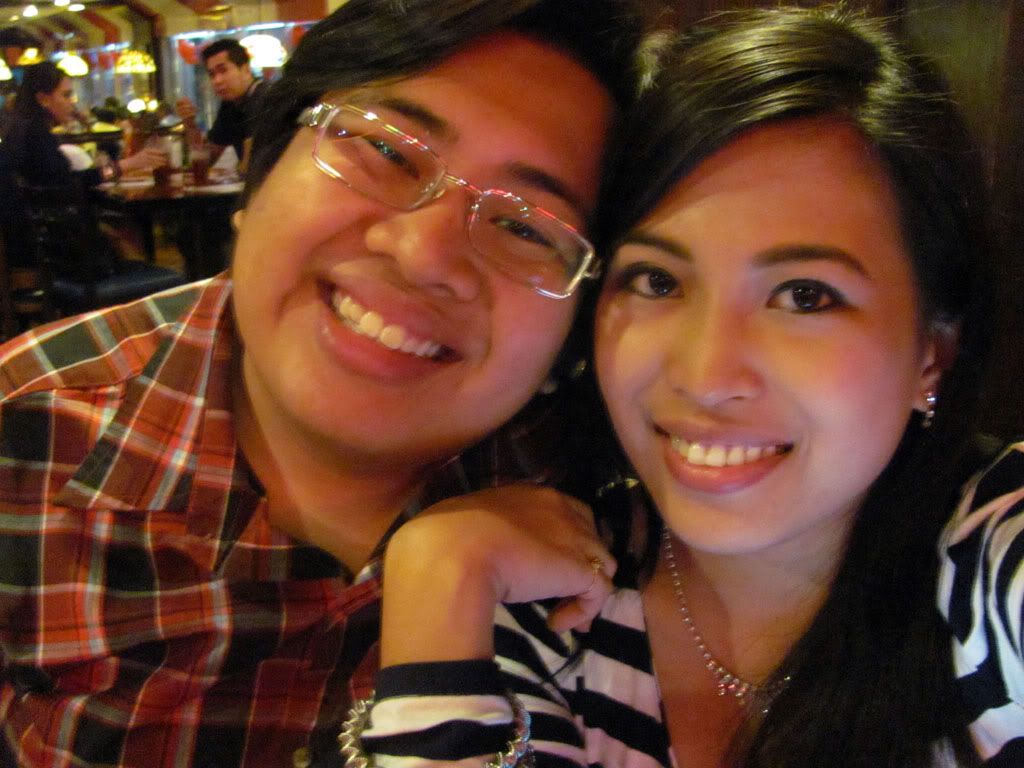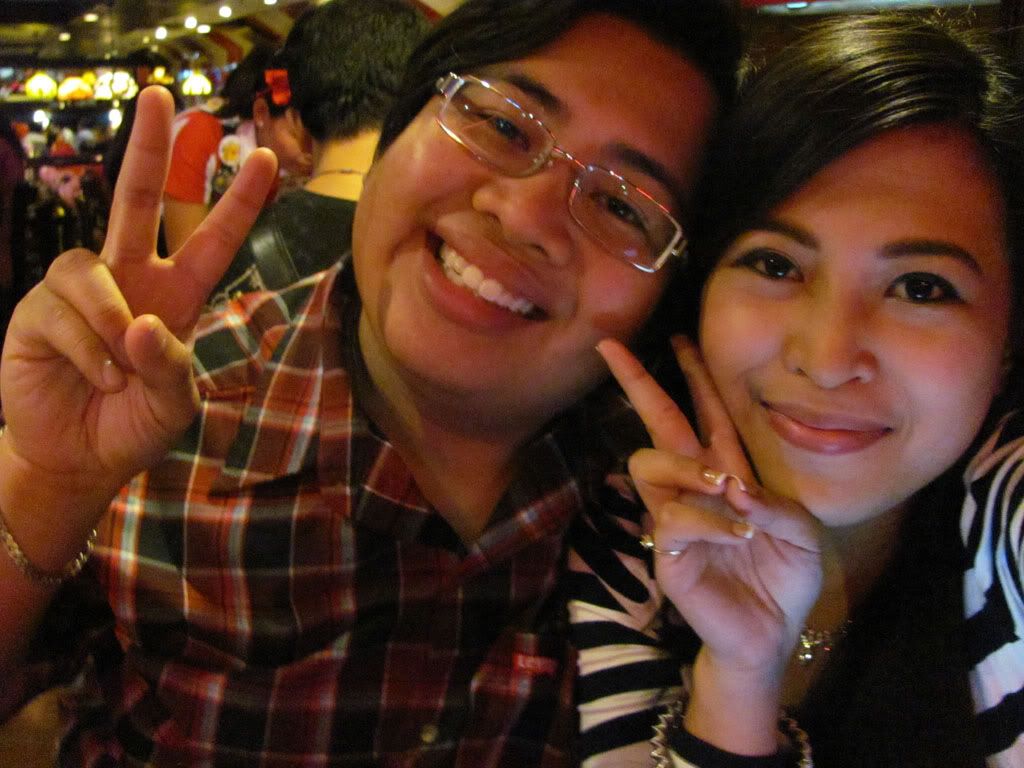 Finally, our food arrived. *drools*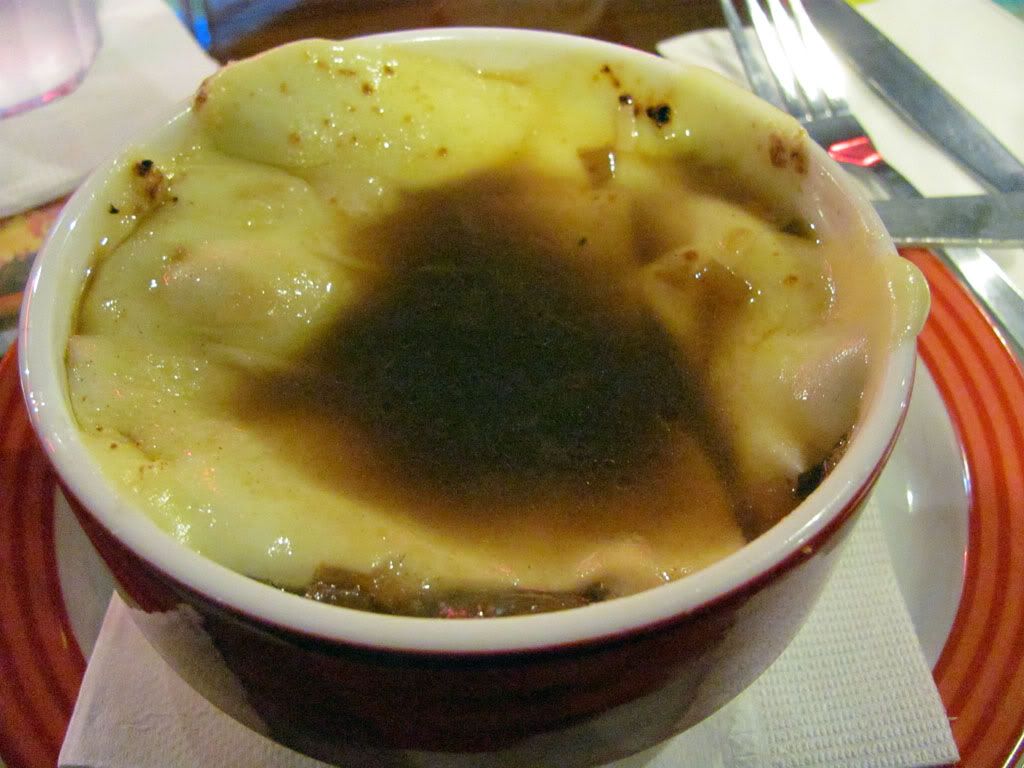 A hearty, flavorful broth made with sweet caramelized onions. Topped with crouton and melted Mozzarella cheese. Absolutely my favorite! I tried creating my own version of this 2 years ago… but I can't make it quite the same as this. Hehe. I'll try again next time. 😛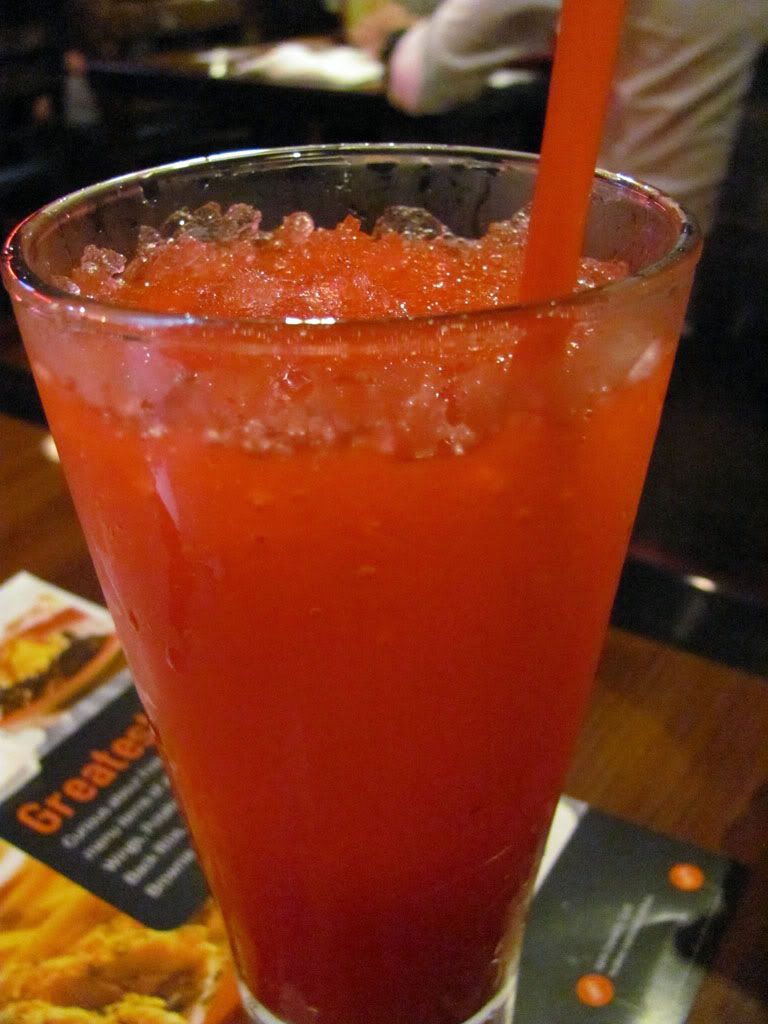 This is a refreshing blend of the finest strawberries and Minute Maid Lemonade. I like it though I think it's very sweet for my taste.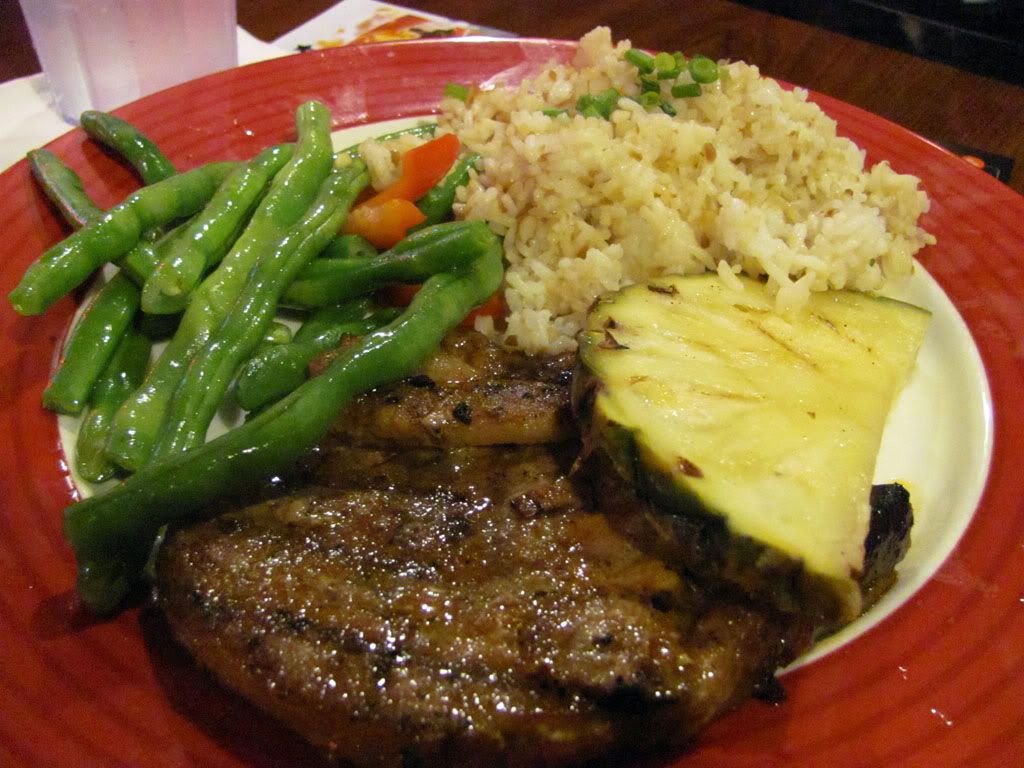 Rhalph ordered this for himself. Porkloin chops, coated in special spices and chargrilled. Served with buttered string beans and red bell pepper, a slice of pineapple, and rice pilaf.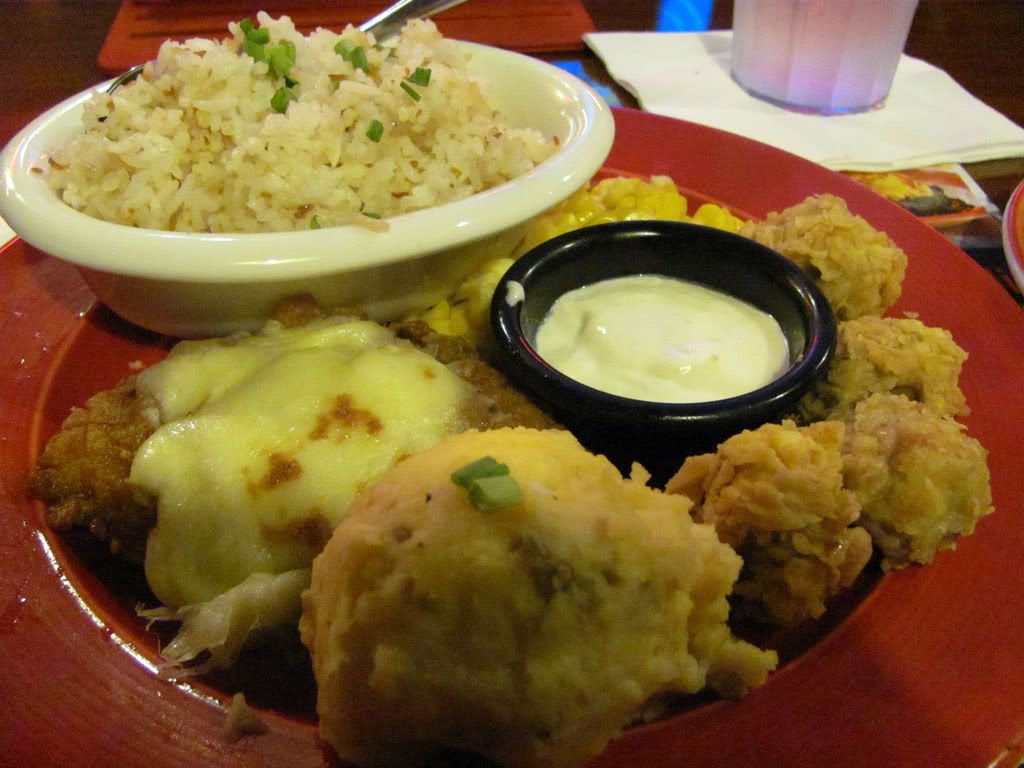 This one I ordered for myself. Deep fried chicken and topped with mushrooms and Mozzarella cheese. Served with corn, fried mushroom balls, mashed potatoes, and rice pilaf. I love this one too! Though I had a hard time finishing all these. 😛
So these are the highlights of our celebration. ♥ It was a very special celebration for the both of us. These are very rare moments where we get to bond and spend some quality time together. I wish we'd have more times like these. In these moments, what I really treasure most is the fact that we get to be together… just the two of us. It's not about the food we eat or the movies we watch, it's the attention that we give to one another, the talks we have, the sweetness, the hugs and kisses, the loving stares… Those sweet and delightful moments that can only be shared by two people who are madly in love with one another. ♥
On this day, Rhalph made me feel extra special. He really went out of his way just for us to be able to relax and enjoy the day. I felt like a princess all over again. Forgive me for being cheesy… but he really makes me feel so loved–not just today but always. He truly makes me feel like I'm the only girl in the world. He showers me with so much love and attention… I cannot ask for more. I am truly blessed to have him in my life. 🙂
So baby, if you're reading this, I want you to know that I love you and I appreciate everything that you've done and been doing for me. I love you sooo much!
xoxo,
♥ Monique ♥
You May Also Like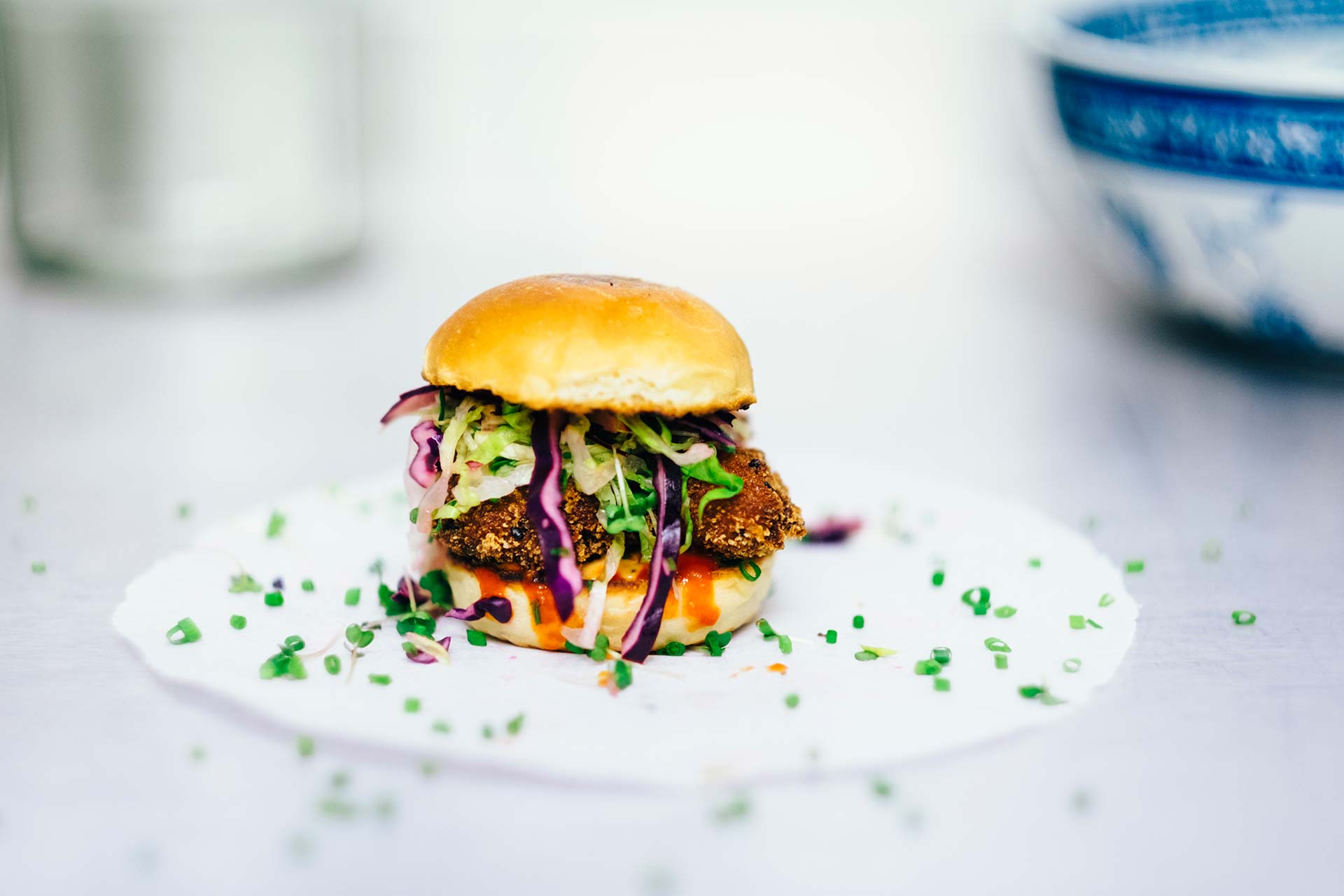 January 1, 2012