How I learned French: "Bonjour! Comment ca va?"
March 30, 2013
Bonjour! I am so happy because we finally finished our 30 hour Basic French Lessons at Languages Internationale. I initially got this as a deal on Ensogo where I bought a 30 hour Basic French Lessons voucher for only 2,500.00 pesos (originally valued at 9,408.00 pesos). Quite a steal right? That's why I grabbed it when I had the chance. One must never pass up an opportunity to learn a new language at such a low price!
We were only 10 in our class and our teacher is Madame Genevieve "Gigi" Kuizon. We met for 3 hours every Saturday starting January 19 until March 23. I learned enough French to have a decent conversation with those who know the language. I am quite thrilled at the prospect of visiting France and practicing what I learned but then maybe it's better to practice at Cambodia, for the meantime, since it's nearer. 🙂
Here are some pictures taken on our last day. I will definitely miss my classmates! I had fun learning with them!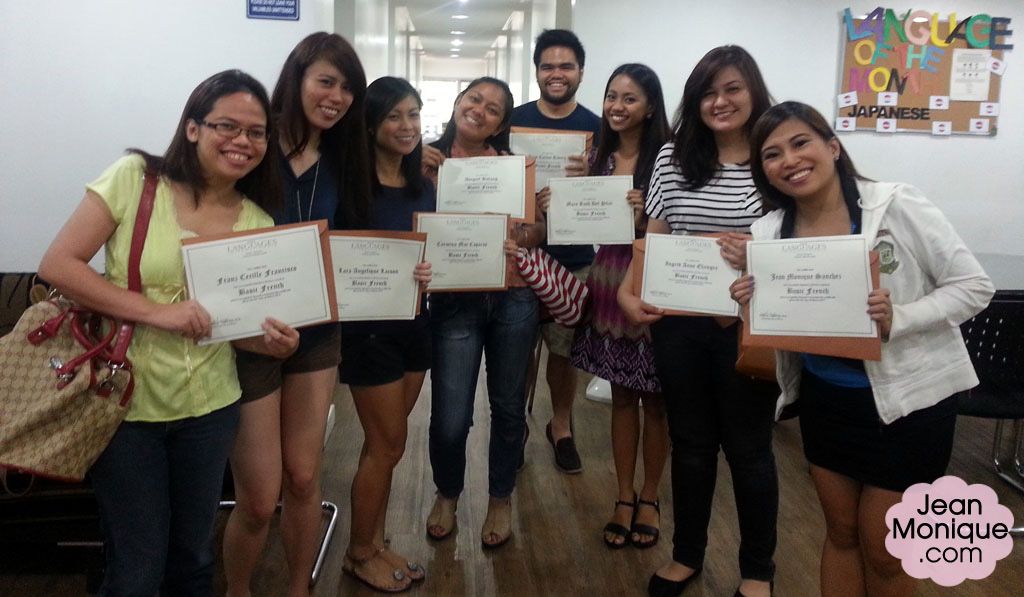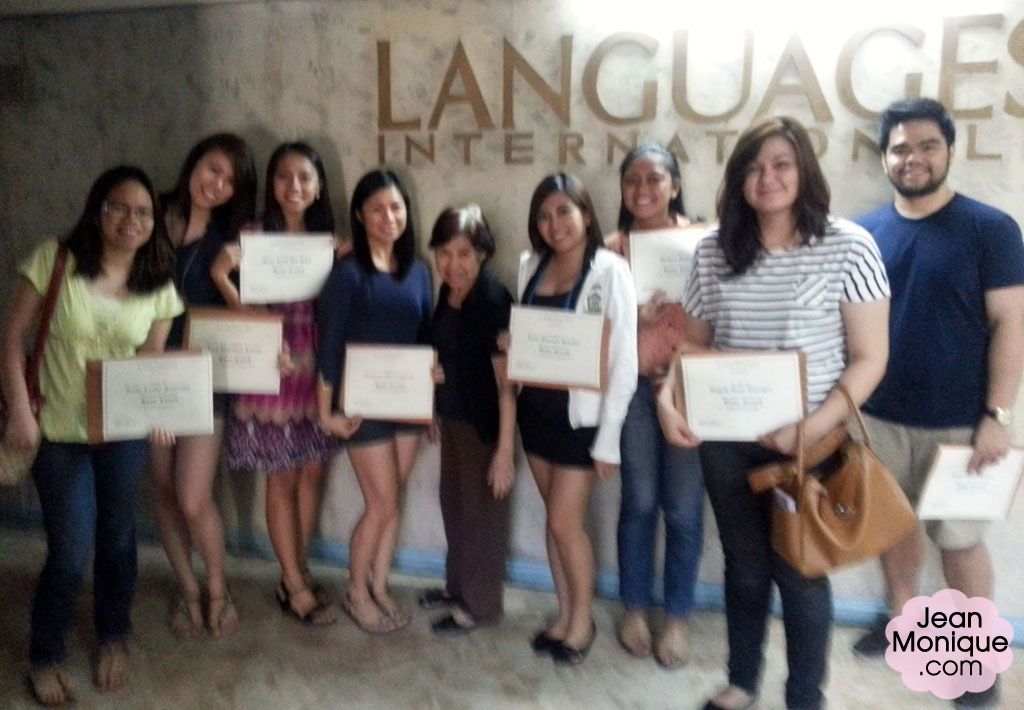 And… here's my certificate!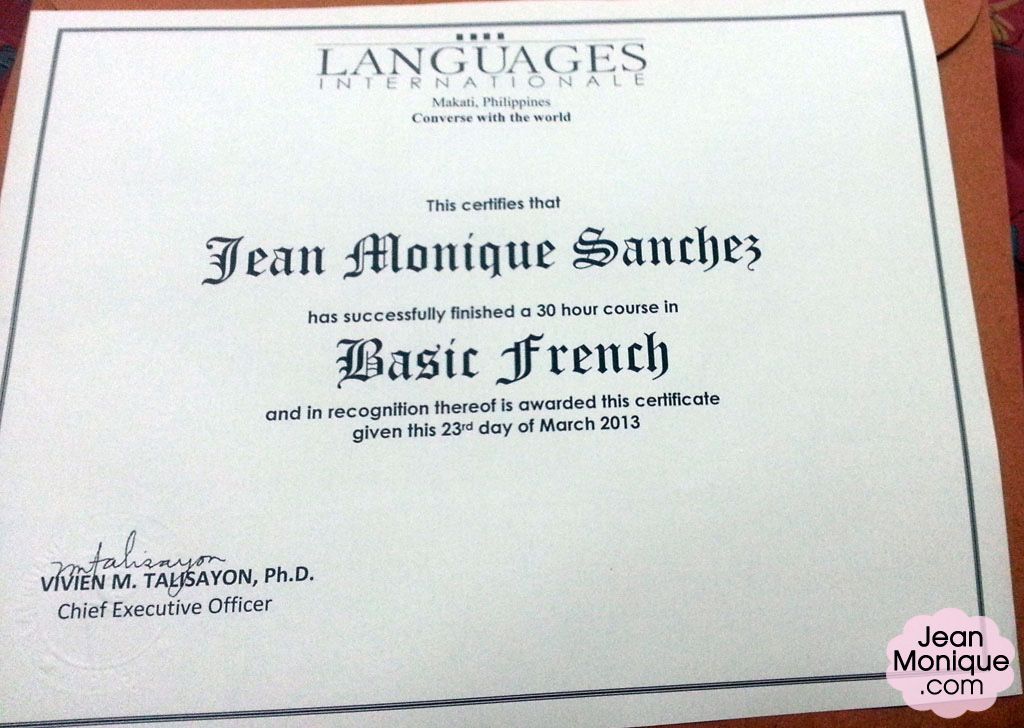 I highly recommend LI if you want to learn conversational French and if you want a more relaxed style of learning. If you want a more academic style, I believe the best is Alliance Française de Manille, which is also located in Makati.
If you're low on budget, there's also an interesting Podcast called Coffee Break French that gives 15 minutes of French lessons every session. It's quite good! Try it and see for yourself!
Languages Internationale
Address: 2/F Languages Internationale Building, 926 A. Arnaiz Ave., San Lorenzo, Makati City
Website: 
http://www.languagesinternationale.net/
Facebook
|
Twitter
xoxo,
♥ Monique ♥
You May Also Like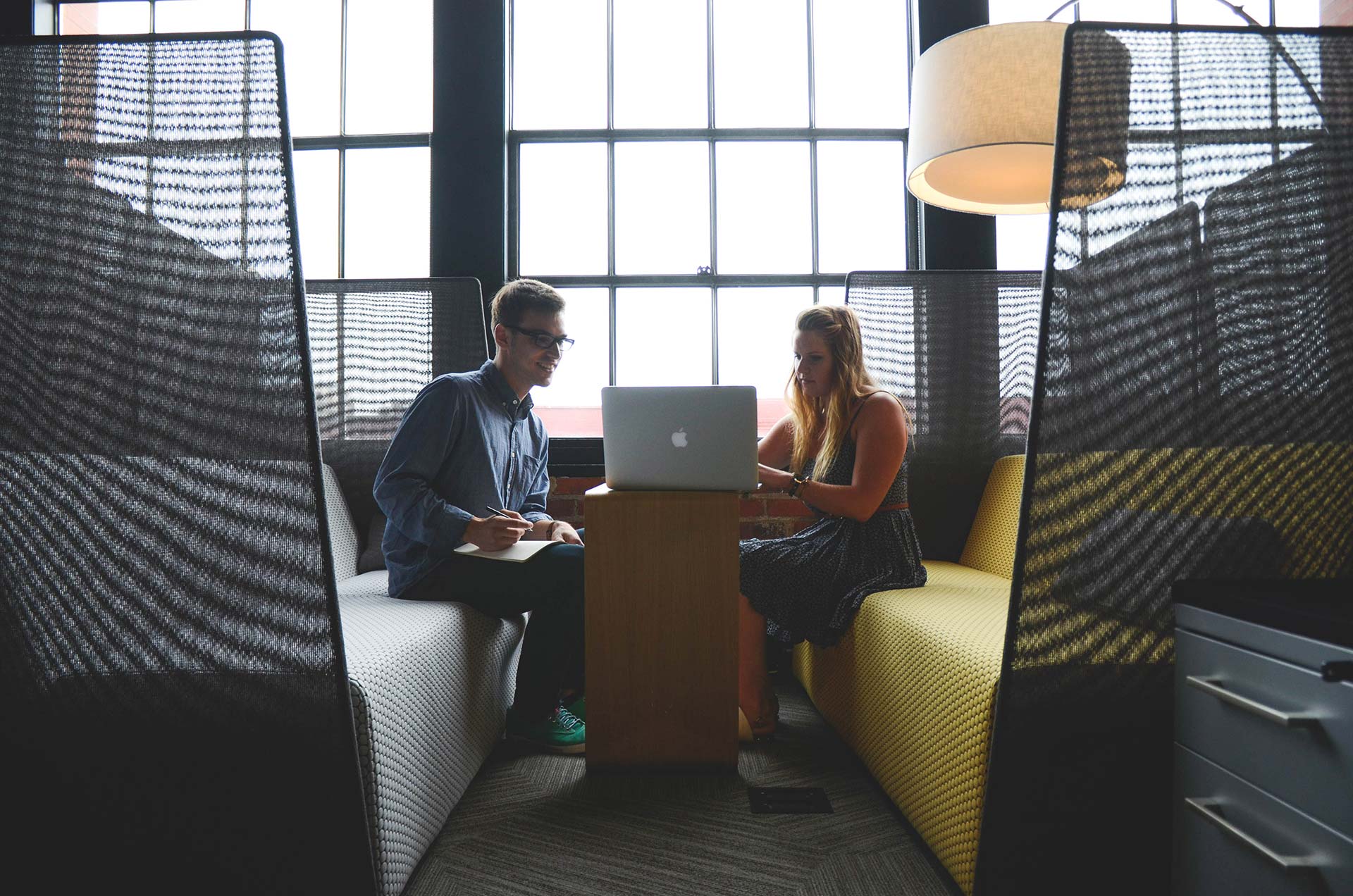 December 25, 2011