Being a Pharmacist in the Time of COVID-19
March 22, 2020
Hi everyone!
Pharmacists, pharmacy technicians, pharmacy assistants, other pharmacy staff and support workers are often overlooked as being part of the healthcare team. Particularly in the Philippines, I often hear people say, "Di ka naman doktor o nars, tindera ka lang sa botika. (You're not a doctor or a nurse, you're just a salesperson in the pharmacy.)"
PHARMACISTS ARE THE MOST ACCESSIBLE HEALTHCARE PROFESSIONAL. Pharmacy technicians, pharmacy assistants, and support workers are all essential.
To give you an insight of what goes on inside the pharmacy amidst the pandemic, these are some of the things that we are doing:
WE STAY OPEN. Some healthcare facilities have closed or have reduced hours. Doctors are virtually seeing their patients. The pharmacy remains open to anyone. Although we put in place limits as to how many people can go inside and we seriously practice safe social distancing (more on that below). We are open to serve patients, but we ask that IF YOU ARE SICK, PLEASE STAY HOME and CALL US instead.
Our phone lines are ringing non-stop asking if we are open, if we have rubbing alcohol, alcohol swabs, hand sanitizers, toilet paper, gloves, and masks. We are open and we don't have any of those. Those items have been out of stock for about 2 weeks already and we cannot even order them from our suppliers.
People come in through our doors nonstop asking if we have the above-mentioned supplies, sorry we are OUT OF STOCK of those items.
We encourage everyone to STAY AT HOME and we can arrange for DELIVERY of medications and even over-the-counter items.
We perform ACTIVE and PASSIVE screening for COVID-19. Before we send medications for delivery, we screen patients for symptoms as we have to protect our drivers too.
We have been mandated to limit filling of prescriptions to a maximum of 30 days supply only. We ask for understanding with this. This prevents stockpiling and helps ensure that we have medications for everyone.
It is very hard for us to take breaks now that we are very busy. We eat as fast as we can and go back to work right away. 10-15 minutes in an 8 hour shift is barely enough time to eat lunch and go for a quick washroom break.
We arrange for refills for prescriptions, we can extend prescriptions for continuity of care, we do phone assessments so we can prescribe certain medications.
We do vaccinations and other injections too. (However, please note that pneumonia vaccine will not prevent you from getting coronavirus.)
We wash our hands so often that our hands have become so dry and cracked.
We have staff shortages as some have called in sick.
We are exposed and we are vulnerable too. We are stressed and tired too. But we have to keep going and we have to keep working.
I just want to share some of the measures that we are doing to protect our patients and ourselves:
We have limited the number of people inside the pharmacy following social-distancing guidelines.
We ask people to be at least 2 meters (6 ft) away from each other.
We ask people if they're sick to please stay home and call the pharmacy instead. We can arrange for medication to be delivered to you or you can send someone to pick up for you.
We avoid greetings like handshakes.
Anyone feeling sick (fever, cough, difficulty breathing) or have recently traveled are advised to self-monitor and self-isolate as per public health advice. As mentioned above, we do active and passive screening for COVID-19. We request patients to be honest when answering our screening questions.
We diligently and regularly disinfect high-touch surfaces (counters, door knobs, phones, keyboards, etc.).
We wash our hands all the times and we avoid touching our faces too.
We practice proper cough etiquette too.
To our patients, we ask that you extend your patience and understanding to us. We are doing our best to continue our service amidst increased workload and staff shortage. We are here for you. So please help us by complying with the measures that we have put in place so we can adequately protect and serve everyone.
To all the pharmacists and other healthcare professionals and staff, we need to help each other now more than ever. We have to stop fear-mongering and we have to do our best to help ease the anxiety and fears of our patients. Being healthcare professionals, we can share useful and factual information about COVID-19. I believe that we can overcome this. YOU ALL ARE APPRECIATED FOR ALL YOUR HARD WORK AND DEDICATION. YOU ALL ARE HEROES. <3
Here are some useful resources for those residing in Manitoba:
For those in the Philippines, The Philippine Pharmacists Association has posted a lot of useful resources, advices, and tips on their Facebook page as well as the Department of Health.

You May Also Like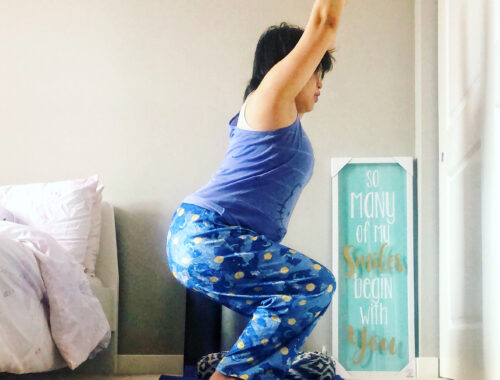 May 1, 2020