Generika Drugstore Gadgetulations Promo Winners
April 30, 2012

Generika Drugstore is pleased to announce the winners of the Gadgetulations Raffle Promo held on February 15, 2012 to April 15, 2012. The grand draw was on April 27 at the head office of Generika in Paranaque City.
Here is the complete list of winners:
25 winners of CANON POWER SHOT A800
FAINZA, SATURNINO P.
DURAN, HENRY D.
CARDEÑO, MARLO N.
NIEVERA, MELINDA R.
JAIME, JOSEPH D.
SANCHEZ, ANALIZA C.
DELA CRUZ
ALDEA, DONNA JANE T.
RODRIGUEZ, NERISSA DULO
MACARAEG, JOCELYN
RADO, JUDENETH R.
HAFALLA, MELBOURNE G.
RAGANDAP, EDENCIA S.
YAP, WILSON
PEREY, MARIFE
BALLARES, FE
DELA PLALA JELLY ACE M.
CRUZ, CENRADA M.
MAGPANTAY, AMALIA
BRIONES, LUCIO
CACAO, AVELINA C.
MEREA, MADONNA
RAMOS, DELIA G.
VALERIO, FERDINAND
PIROGO, JOSE DURLINDO C.
40 winners of IPOD SHUFFLE 4TH GEN 2GB
LAJARCO, ESTRELLE
GREFIEL, ELIZABETH B.
DE LUNA, GERARDO P.
MATEL, LETICIA
CARENITE, JUDELYN B.
LUGTU, CHONA P.
OCAMPO, ALEVILA S.
SERQUENIA, CLARENCE
ARSAGA, JUNALYN
SEVILLA, MERLYN
MARIANO, EROLYN
SURBONA, EMMA F.
ALCARAO, AILEEN ROSE
CERDINIA, AGUSTINA
GOLEZAR, RODOLFO
BONILLA, ANALYN
MELOCOTONES, ELIZABETH
MARTIN, MARITES R.
INFANTE, MARIBEL P.
ALCON, PILAR
ARCEGA, BELEN DUMO
GARCIA, ELENITA M.
ALREZ, FELICIDAD B.
MADLANGBAYAN, ZALDY P.
JARAMILLA, JOEYLYN G.
TOLENTINO, ROSEMARIE
SANTOS, ROSARIO
SANTOS, ELNORA M.
TULOP, ALEJANDRO S.
JACINTO, RODOLFO JR.
CUENCO, ELENITA
ELERIA MELINDA
LIMBANGAN, MARVIE
MARQUEZ, ROY
ORDOñEZ, LIEZEL M.
URSUA, KRISTINE
GONZAGA, EDGAR
CERVANIA, VIC
CABUDOL, RACQUEL V.
MABASTRO, ANTONIO
10 winners of SAMSUNG NETBOOK NP-N100-MA02PH
RIVERA, ZENAIDA Z.
ORDIS, DOREEN MELANIE
CABLING, JEREMIE V.
SUSA, ABEL
FEO, PILAR
LABARO, NANIE
GUTIERREZ, ARMANDO B.
RAMER, RACQUEL
CALANOG, JENNIFER S.
DELA CRUZ, LUZVIMINDA S.
10 winners of SAMSUNG GALAXY ACE S5830
NACION, ROLLY D.
ARCE, JENNIFER
VECINAL, ELLA
MANAO, ALICE P.
DE LEON, INGRID
KUMAR, PRINCESA MAY
BUENVINDA, LERMA P.
CAJIDA, CLEO
SEVIT, LIONEL
ENCIA, MICHAEL
15 winners of 7″ SAMSUNG GALAXY TAB P1010
ARIPAYA, BERNA P.
POSE, ERLINDA C.
ALAGOS, LENOY ROSE
MERCADO, MELISSA M.
OROPESA, MICHAEL
LLANZAMA, LIZTHEEN
NOVEDA, FELINDA P.
GULMATICO, SUSAN P.
BUCOL, JARVIS
CERVANTES, LEAH
TUTANES, RENATO B.
LEE CANDY
MEDINA, DIANA E.
FLORES, SHEILA M.
MARCELLANO, ALEX
Congratulations to all the winners and thank you to everyone who participated for making our 1st nationwide promo a huge success!
Here are the guidelines for the winners:
Winners shall be notified via registered mail and/or through their landline /mobile number. Winners shall have sixty (60) days to claim their prize. Winners shall claim their prizes personally or through a duly appointed relative, at the head office of Generika.
For validation purposes, winners must bring the following upon claiming their prize: (a) any two valid identification cards, (b) registered mail sent by Generika Drugstore; (c) original official receipt of the winning coupon. d) Duly signed appointment letter of a relative to claim the prize on their behalf, together with two valid identification cards of the relative claiming the prize on their behalf.
Generika Drugstore reserves the right to implement security checks on all prize claims and refuse awarding of prizes if coupons presented are stolen, mutilated, forged, or tampered. Any person who commits, conspires to commit or in any way aids in the commission of any act of tampering, counterfeiting, or fraud shall be automatically disqualified from this promo and from all future Generika Drugstore promos. He/She shall be subject to legal action.
Watch out for our next nationwide promo on May 25.
For more info, please check out our official website. 🙂
You May Also Like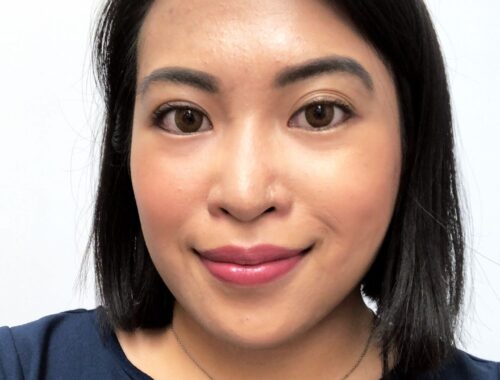 April 18, 2022