Happy New Year!
January 6, 2013
It has been a tradition of ours to welcome the new year at home completely surrounded with the whole family and our neighbors. 🙂 As always, my sister Mariah and I dress up for the celebration. For this year, I chose to wear a yellow, grey, white, and black mini dress with rectangular designs (for bills! Haha!). Graduate na kami sa polka dots.


I bought the dress more than 5 years ago and this is not the first time I wore this. But I love this dress to bits and couldn't let it go. 🙂 My black peep toe pumps are from Zara, which I bought during the Blogger's United 4 event from Camille Co. The pair of silver earrings I wore is a gift from an aunt in the USA. The silver bling bling bracelet is a gift from my mom. And the hearts necklace is from Silverworks, it's part of the package I won from their online blog giveaway care of Camille Co.


I'll be posting a tutorial and a list of the products I used for this look in my next blog post. 🙂
Here's what my sister wore:


The shoes are bought from Laureen Uy.
Here are some pictures taken during our celebration.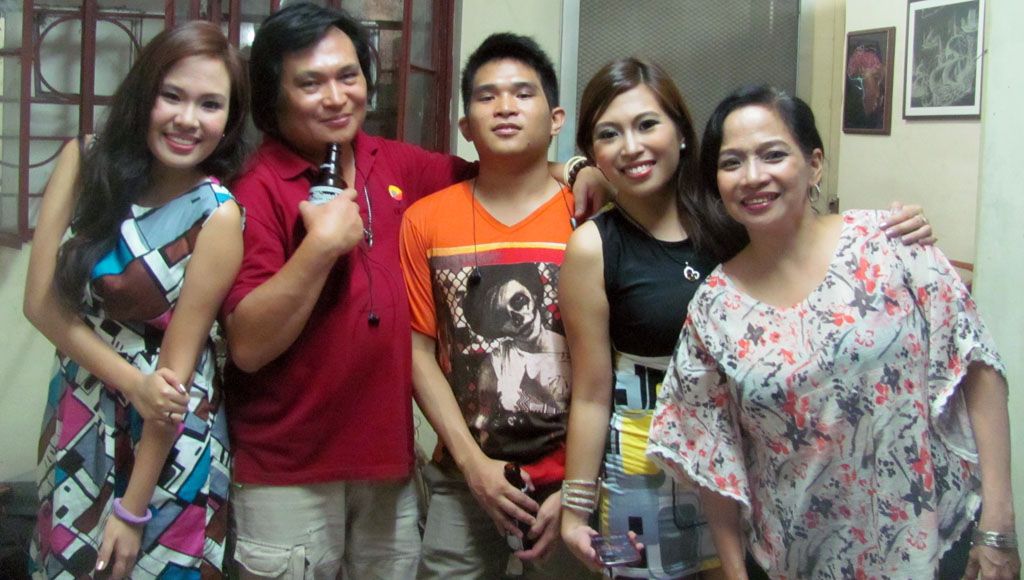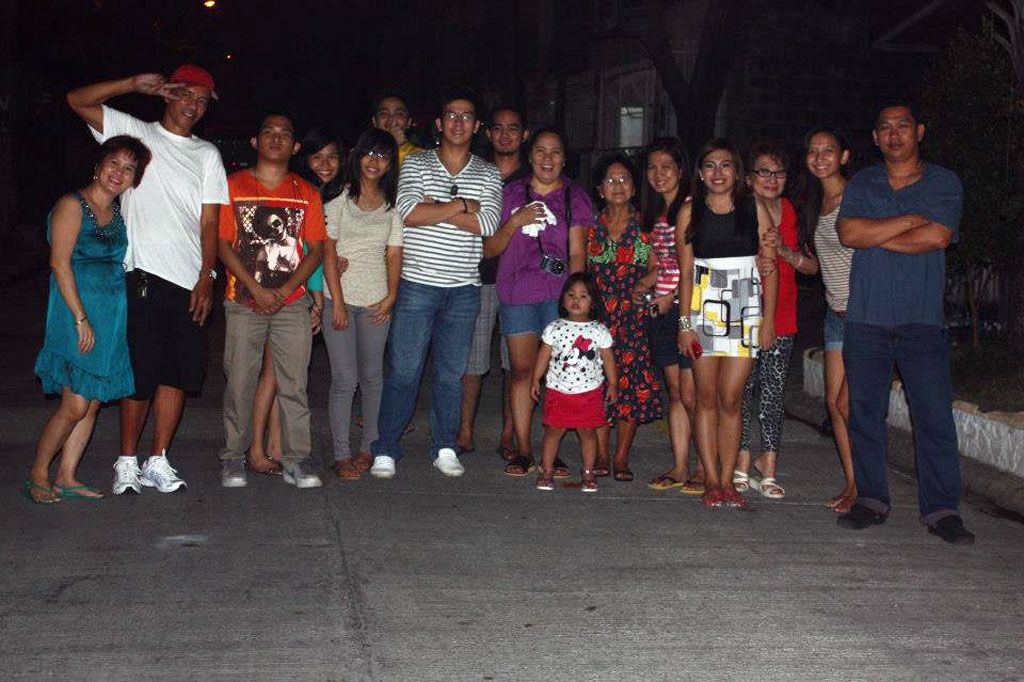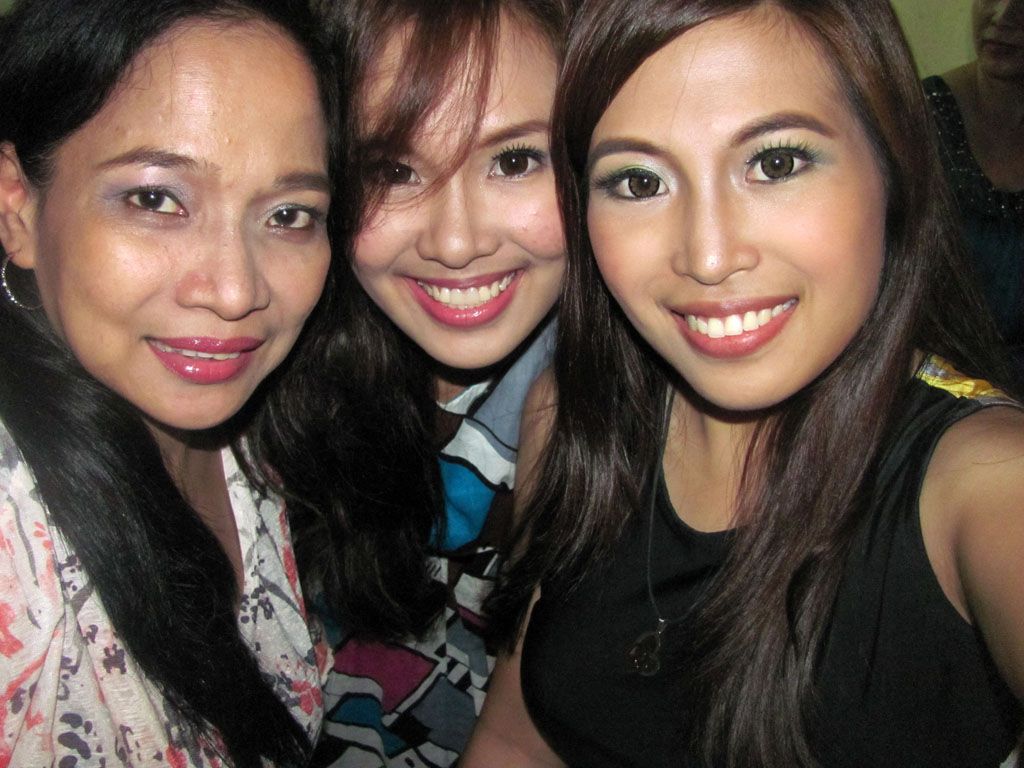 And let's not forget the food. Mama was sooo busy preparing everything. 🙂 She's totally the best cook in world! ♥ My sister Mariah prepared the graham cake. She does that every year. And I was the one cooked and prepared the pesto pasta. 🙂 It's one of my specialties and I've had a lot of requests for that ever since I started preparing it 5 years ago.
For lunch, we had this buttered shrimp. Sooo yummy!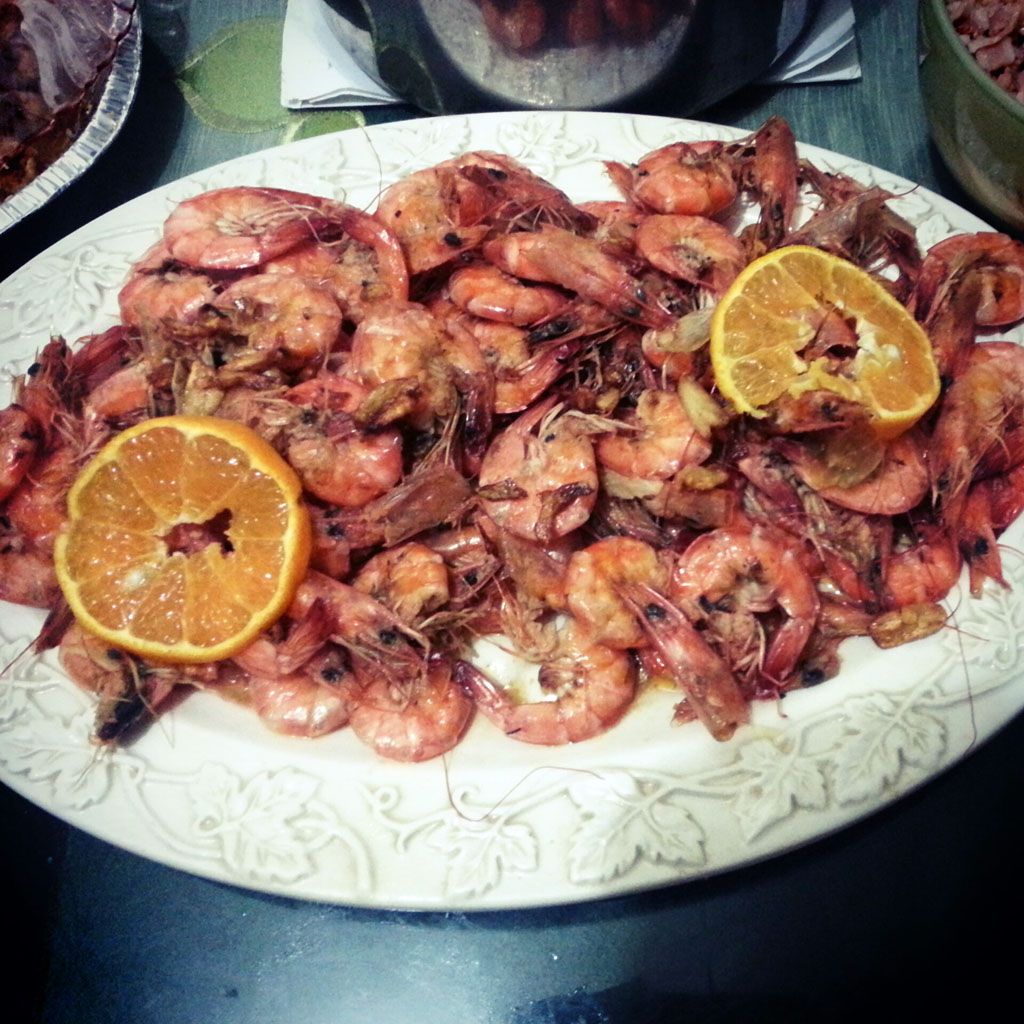 This is so good that I think I ate 1/4 kilo of this! LOL! And then for the celebration, here's what we have:


This is the first time that Mama served this pork cordon bleu at home… Bestseller! 🙂


And the whole table was covered with food!


And to start the year, I'd like to thank the people who've made my 2012 so special.
To my family, for always being there for me… and for supporting and encouraging me to do the things that I want to do.

To my boyfriend, for always loving me no matter what. 🙂 For always making me happy and finding ways to make me smile when I feel down. For always making an effort to plan all our celebrations. For getting me to places I've never been before. For always treating me like a princess. And for letting me feel that I am the luckiest girl in the world for having such a wonderful boyfriend!
To my high school and college friends, including friends from The Manila Collegian and PROPharm, for the great company and for the always biglaan get-togethers. Though we see each other rarely, it always feels like just a few days since we last met. 🙂 Let's see each other more this 2013!
To my friends and colleagues at Generika and to the owners, thank you for the opportunity to work with you. It's really more fun at Generika. 🙂
To Tito Raff and Tita Wilma, for the unending support, love, encouragement, and words of wisdom.
To all the customers of Anthea and Sophya Libris, thank you for your continued patronage. Because of all your purchases, we were able to donate to 2 organizations and various charities. Oh diba, gumanda ka na, nakatulong ka pa. 🙂 Hehe!
And to all the readers of this blog, thank you for all your support! We're currently at the top 174 of fashion and beauty blogs in the Philippines. By the end of this year, I hope that we'll be able to be included in the top 100. 🙂 And I promise to blog more often! 🙂
Cheers! Happy New Year everyone! 🙂
xoxo,
♥ Monique ♥
You May Also Like