The Avengers 2012 Movie Quotes
April 29, 2012
Rhalph and I were finally able to watch The Avengers in 3D! Thanks to him for securing tickets at IMAX in SM Southmall. If you're going to watch The Avengers, I am telling you that the IMAX 3D experience is totally worth it! The cinematography, digital effects, and even the musical scoring are superb!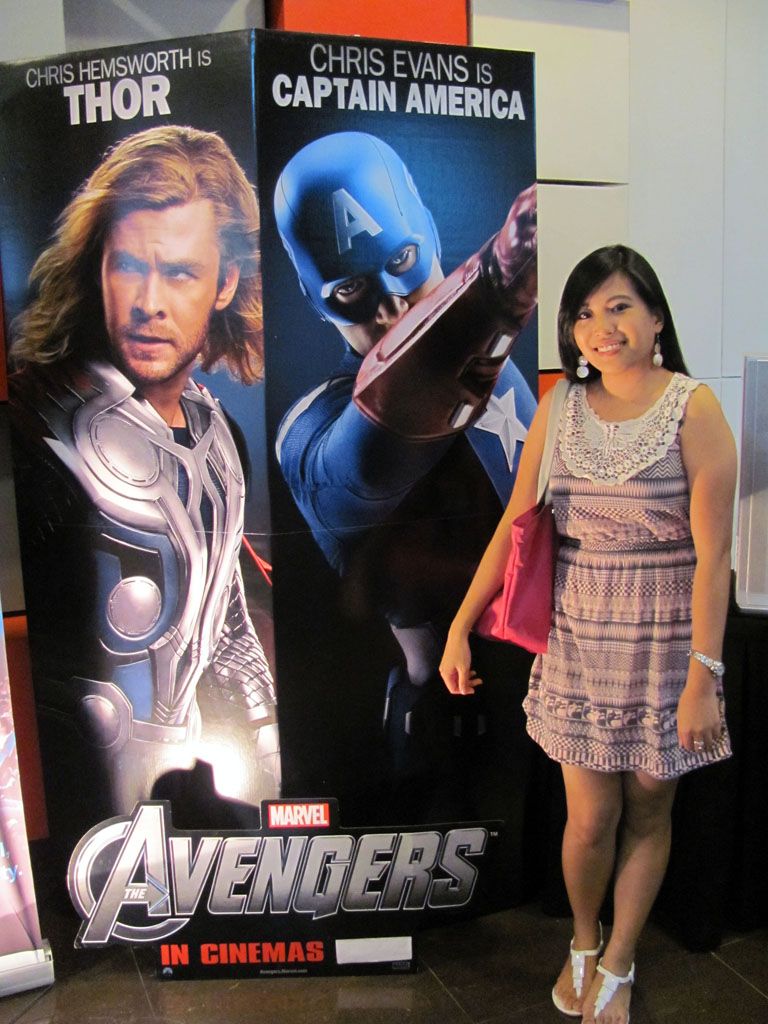 I enjoyed the movie even though I have not watched all the Marvel films and read a single Marvel comic book. Nevertheless, I appreciate the movie… and indeed, we have gone a long way as compared to the movies in the 1980s.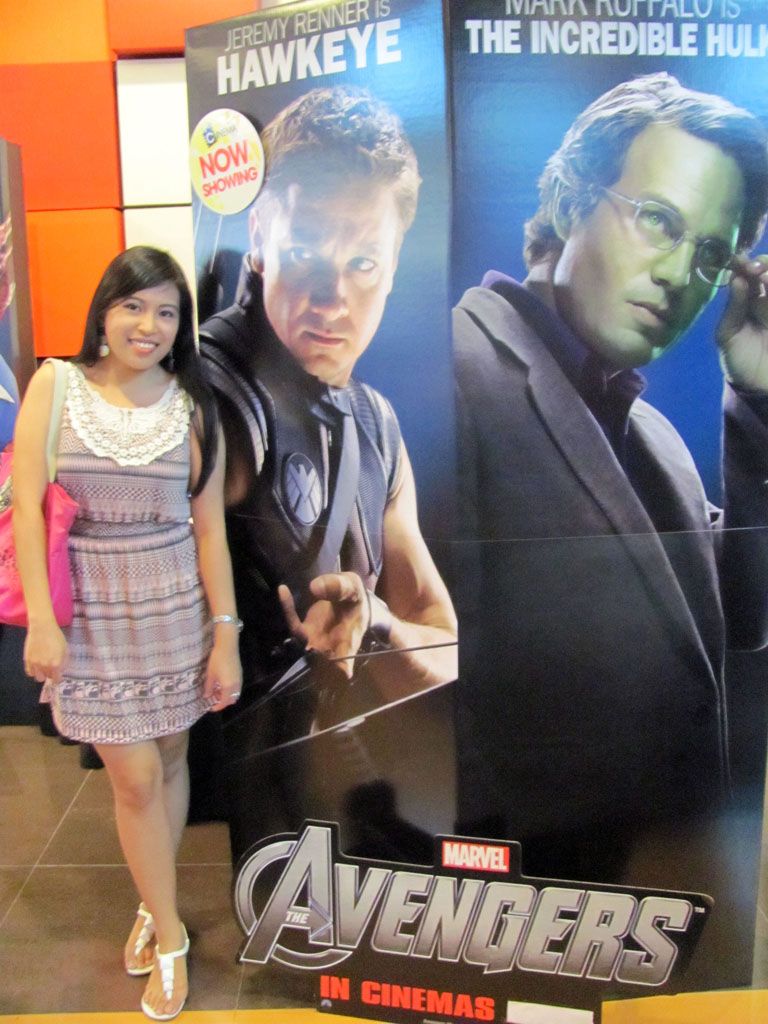 Here are some of the very memorable movie quotes:
Loki: [Hulk and Loki fighting. Everything stops.] I am a God! I am not going to be bullied by a…
[Hulk grabs him by the legs and throws him around.] *blag*blag*blag*blag*
The Hulk: Puny god!
Thor: He's my brother.
Natasha Romanoff: He killed 80 people in 2 days.
Thor: … He's adopted.
Steve Rogers: Stark, we need a plan of attack!
Tony Stark: I have a plan: ATTACK!
Loki: Ah, the super soldier of the great war.
Steve Rogers: Trust me, it wasn't that great.
Loki: Mine will be.
[Attacks Captain America]
Tony Stark: When they come, and they WILL come, they'll come for you.
Loki: I have an army.
Tony Stark: We have a Hulk.
Loki: I thought the beast had wandered off…
Tony Stark: Let's do a headcount: Your brother, the demigod; a super-soldier, a living legend who actually lives up to the legend; a man with breathtaking anger management issues; a couple of master assassins; and you've managed to piss off every single one of us.
Loki: That was the plan.
Tony Stark: Not a great plan.
Natasha Romanoff: [on the phone, tied to a chair] Give me a minute…
[starts beating up people]
Loki: What have I to fear?
Tony Stark: The Avengers. It's what we call ourselves. Earth's mightiest heroes, that type of thing.
Loki: Yeah, I've met them.
Tony Stark: [chuckles] Okay, we're sure to get traction on that one…
Steve Rogers: Falling in line's not really my style.
Steve Rogers: You're all about style, aren't you?
Thor: You people are so petty, and tiny.
Tony Stark: He was an idiot!
Steve Rogers: He was doing his job!
Tony Stark: For taking Loki alone, he was out of his league!
Steve Rogers: Is this the first time you've lost a soldier?
Tony Stark: We are not soldiers! I am not marching in Fury's fight!
Steve Rogers: Neither am I! He's got the same blood on his hands as Loki. Right now we've got to put that aside and get this done.
Natasha Romanoff: Doctor, we need you to come in.
Bruce Banner: What if I… say no?
[soldiers surround Banner's cabin]
Natasha Romanoff: I'll persuade you.
Nick Fury: It's called the Avengers Initiative.
Tony Stark: I thought I didn't qualify. I was considered, what was it… volatile, self-centred, and I don't play well with others.
[at San Diego Comic-Convention]
Nick Fury: [narrating] And there came a day, a day unlike any other… when Earth's mightiest heroes found themselves united against a common threat… to fight the foes no single superhero could withstand… on that day, The Avengers were born.
Tony Stark: Dr. Banner, your work is unparalleled. And I'm a huge fan of the way you lose control and turn into an enormous green rage monster.
Bruce Banner: Thanks.
Steve Rogers: Hulk? Smash!
And my favorite of all the lines in the movie…
Tony Stark: No offense, but I don't play well with others.
Steve Rogers: Big man, in a suit of armour… take that away, what are you?
Tony Stark: Uh… genius, billionaire, playboy, philanthropist…
[Thor laughs]
Can't wait to watch sequel of this great movie! 🙂 Did you enjoy The Avengers as well? 🙂