Singapore Tokyo Bust Express
June 3, 2013
Tokyo Bust Express claims to be Japan's best-kept breast enhancement secret. Their extraordinary therapy uses proprietary technology, age-old techniques and the purest herbaceous extracts to boost our feminine charms and confidence — safely and naturally.
Aside from breast enhancement, they also have treatments for those who have sagging or droopy breasts, those who lost a cup size or two after weight loss program, those with unbalanced bust posture, those who lost breast firmness and suppleness after childbirth, those who have taken pills to conceive and drop a cup size in the process, those who generally feel inadequate of their bust size, and those with other problems that lead to small breasts or unbalanced posture.
I first heard about Tokyo Bust Express from Peggy of SixPegs.com who received a sponsored treatment from Tokyo Bust Express. At the bottom of her post, is a question which, when answered correctly, will give the readers a chance to visit Tokyo Bust Express and receive the following:
Personalised Bust Analysis
4 COMPLIMENTARY Bust-Booster Treatments worth $1688
Bust Volume Starter's Kit worth $688
Since I would love to check their shop and try out their services, I joined. During lunch, I received a call from them telling me that my answer was correct and they invited me to visit their City Square Mall branch in the afternoon.
I went there a few minutes before 3 pm and I was warmly greeted by their receptionists.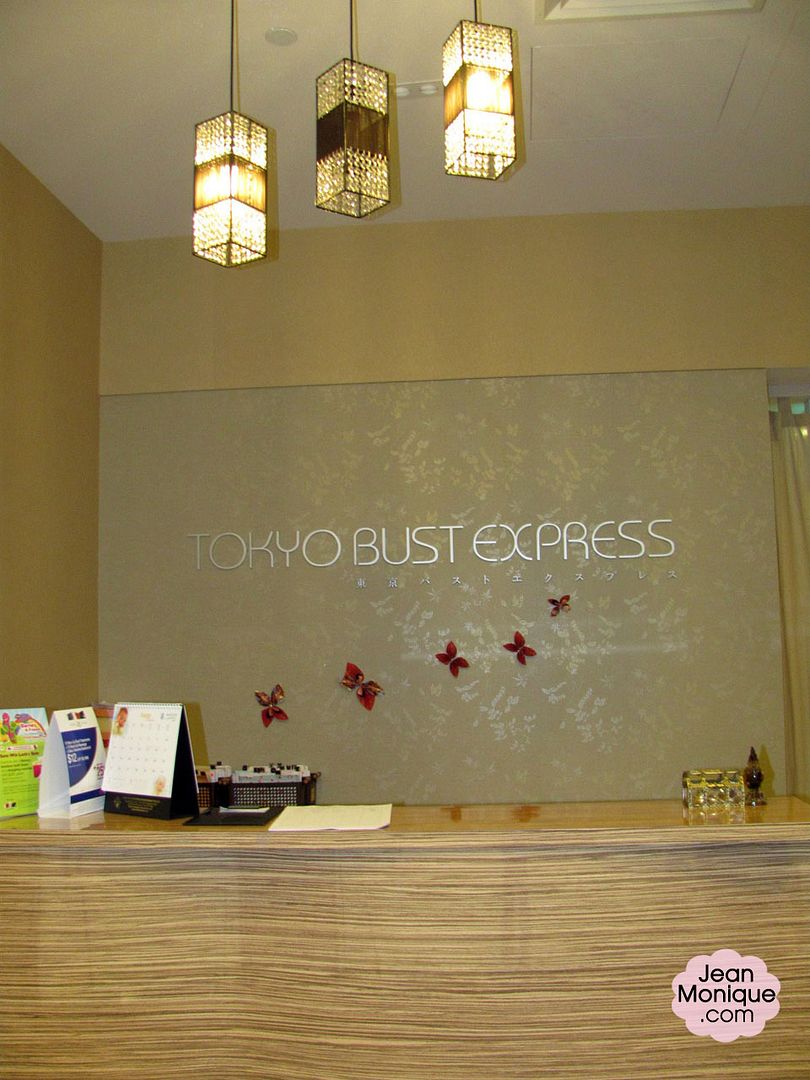 I told them that I had an appointment then I was ushered into a consultation room where I was met by a consultant and a therapist. We actually had a bit of a hard time conversing because they are not that good in English and I do not understand Mandarin.


They first asked me to fill up a form so they will know my breast concerns. Then, they discussed the anatomy of breasts and the main ingredients of their treatments which include fenugreek seed extract, 'White Khao Krua', hops flower, mexican wild yam root and dang gui root.
Fenugreek is a unique herb rich in phyto-estrogens. It aids in hormonal production and facilitates the development of the mammary glands which "feed" on estrogens.
Mexican wild yam is an excellent source of beta-carotene and diosgenin, which are powerful phyto-estrogens aiding in optimal breast development.
Dang gui root has been used for centuries to treat menopausal symptoms such as hot flushes and cramps.
Humulus lupulus (hops) is a shrub rich in flavonoids which help in regulating hormone production and facilitates development of mammary glands.
According to them, all these natural herbs will help achieve fuller, firmer breasts.
After that, they performed a bust analysis. I was quite shy at first because… well, boobs are a sensitive area. LOL. But they are professional so I felt at ease after a while. They took measurements and they suggested a customized series of treatments best suited for my needs. I really don't need / want bigger boobs… so I opted for the firming treatments.
Their prices are really way expensive. I believe that you can only afford those treatments if you are rich and are really desperate to do anything to get bigger boobs. They tried to sell me a package that costs $1300. I kindly rejected their offer and I told them I just want to proceed with the free treatment as said in the blog and then if I like it, I'll just consider the package that I feel comfortable with after the session.
But still they kept on hard selling their packages. Eventually, she offered a package that costs $888 (original cost is $6,400) for 10 sessions of firming scrub, TT push up machine, and bust toning essence. Their original price is crazy! Even their promo price is just too much.  I still declined. They urged me to just make a downpayment of $300 so I can get their promo price because it is only valid on the first visit. If I visit another time and avail their service, they will quote me the original price.
Then, they offered half the price at $444 for 5 sessions instead. I told them that I still cannot afford it and just wanted to get on with the free treatment. They told me that I can just try it out and pay whatever I can offer. I told them I can only spare $10. And they insisted at least $50. I just wanted to get the session over with… so I told them, okay, I have $30. They asked me to pay $32.10 (with GST) for one session of firming scrub, TT push up machine, and bust toning essence with massage. They are just so pushy. 🙁
So I said to myself, I will just try it out the first time and will not come back anymore. I was then escorted to the therapy room.I was quite disappointed when they didn't have flower decorations and petals on the bed as seen on the sponsored bloggers.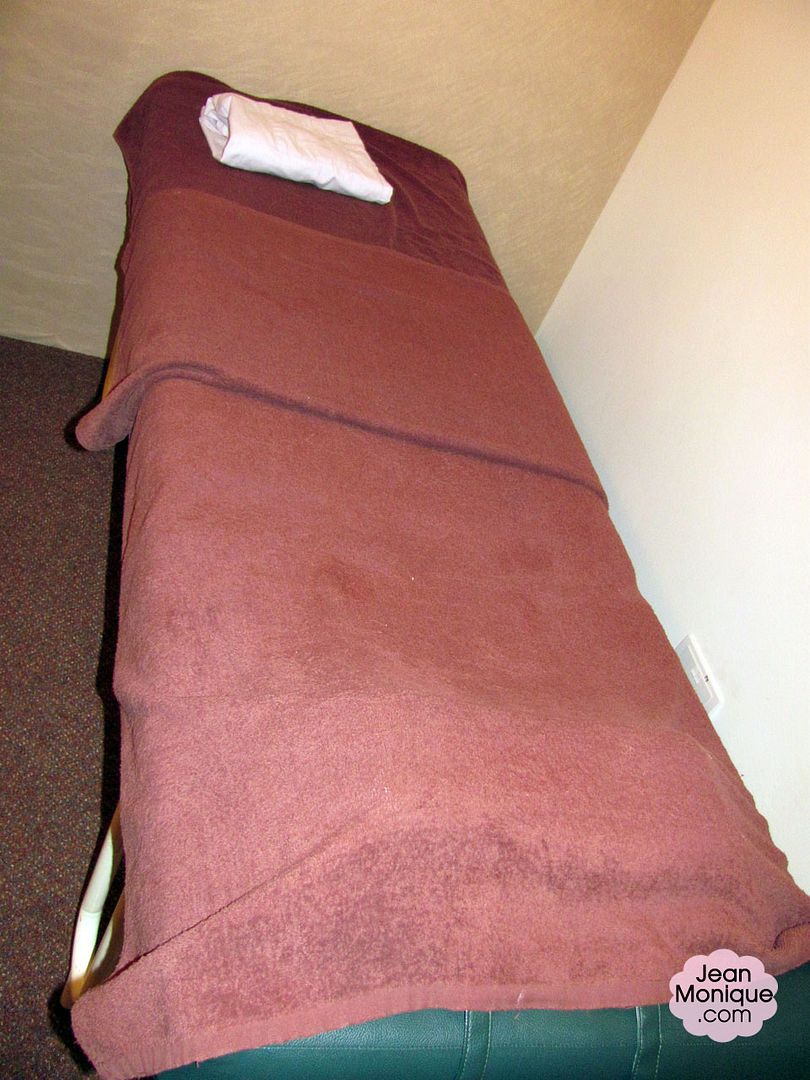 Nevertheless, the ambiance of the room is really relaxing. The lights are dim and there is soothing music that makes me want to fall asleep.
This is me before the treatment…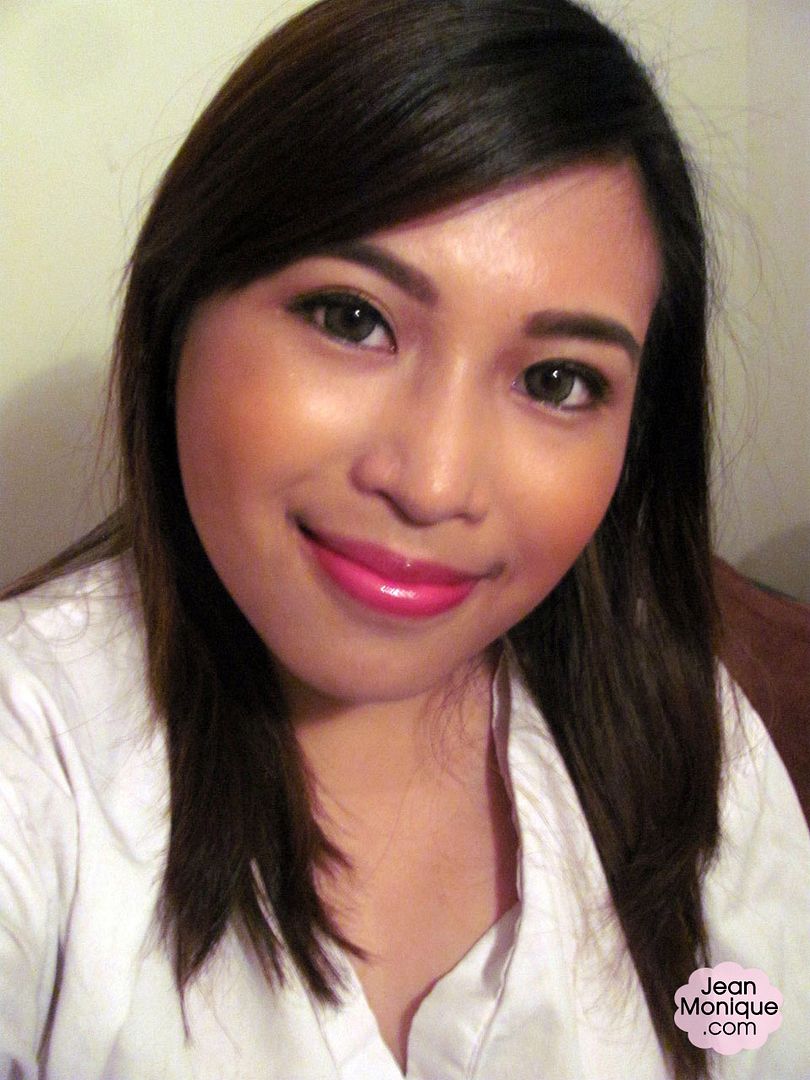 The treatment starts with a scrub. It helps remove dead skin cell and prepares the skin for better penetration of products later on in the treatment. The scrub was really good!
After that was the TT push up machine. According to them, it prevents conditions from becoming worse, helps in toning, and can be a bust-care treatment. This went on for about 15 minutes.
Then the massage with the bust toning essence. This helps in blood circulation and lymphatic drainage. It also stimulates mammary glands to enhance and firm up the breast and also prevents breast cancer. The massage was really painful during some parts where the therapist had to press firmly the mammary glands. Breasts will feel a bit tender or sore afterwards but that is pretty normal.
The whole session probably lasted for about 45 mins. My therapist was Evangeline and she was very very nice and friendly. She kept asking me if the treatment was okay.
After the treatment, the consultant came back and compared my "before and after" measurements. Even without the measurements, I can feel that my breasts were lifted up and they were fuller and firmer!
I am actually surprised to see some results… but then, for better and more permanent results, they advice the customers to do 4 to 5 sessions.
The $30 I paid is well worth the treatment… but to pay more for that, especially since it doesn't really have that much lasting effect, I don't think so.
After the treatment, I researched about the company and read feedback from customers, most of which are negative.
I visited them upon blogger's recommendations and also to avail of the treatment. However, they are really pushy in hard selling their packages.. and I just don't like it when people do that to me. I think that those bloggers who were sponsored weren't pushed to buy their packages… so they gave good reviews. For those of us who weren't sponsored, we were put in an uncomfortable situation and ended up paying when we don't want to and I only got the free personalized bust analysis. We didn't even get the flowers on the bed. 🙁
I don't mean any harm… and I just want to tell the truth. After all, we should always live with integrity. So if you still want to visit them, you can find them here:
Tokyo Bust Express
Website | Facebook
Locations:
– City Square Mall, 1 Kitchener Road #B2-39, Singapore 208539
– Park Mall, 9 Penang Road #11-06, Singapore 556083
– Nex Mall, 23 Serangoon Road #03-32, Singapore 556083
– Novena Square 2, 10 Sinaran Drive #B1-111, Singapore 307506
xoxo,
♥ Monique ♥
You May Also Like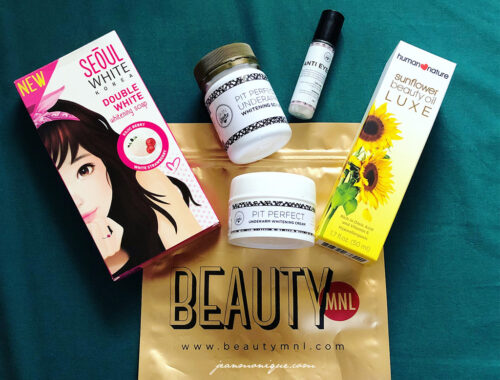 June 15, 2018