Tikiwiki Gave Birth to 6 Cute Pups!
July 15, 2012
Tikiwiki, our dachshund, gave birth to her second litter on July 14, 2012. At around 9am, Tiki gave birth to 2 puppies but the other one died. I was still in Bacolod that time. I got home past 6pm and she was still in labor. It was already 7pm and I got really alarmed. The puppies might not survive and Tiki is just very weak already. 🙁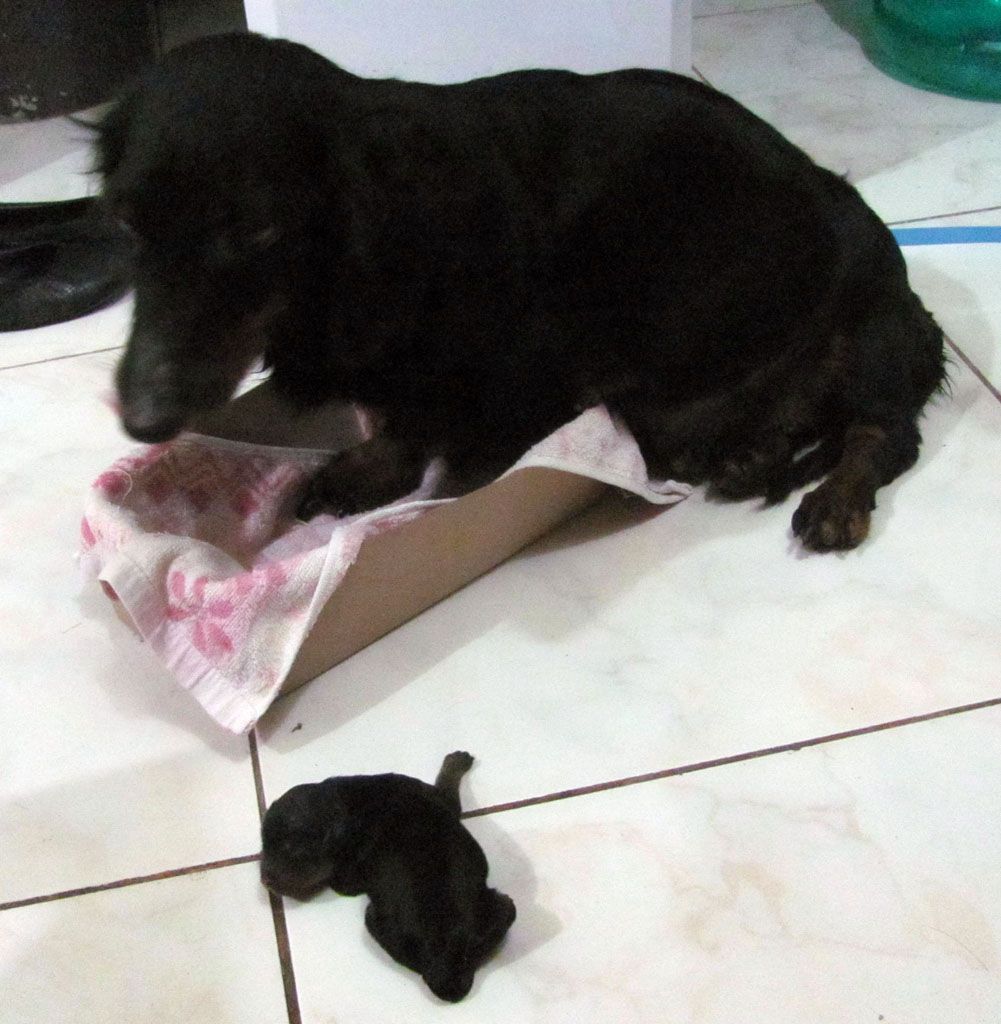 The box was actually for the puppy but Tikiwiki wanted to be in it. She's being cute even though she's already in pain. Anyway, we decided to bring her to our neighborhood vet, BaiVet Bailon Veterinary Clinic, owned by Dr. Gino Bailon.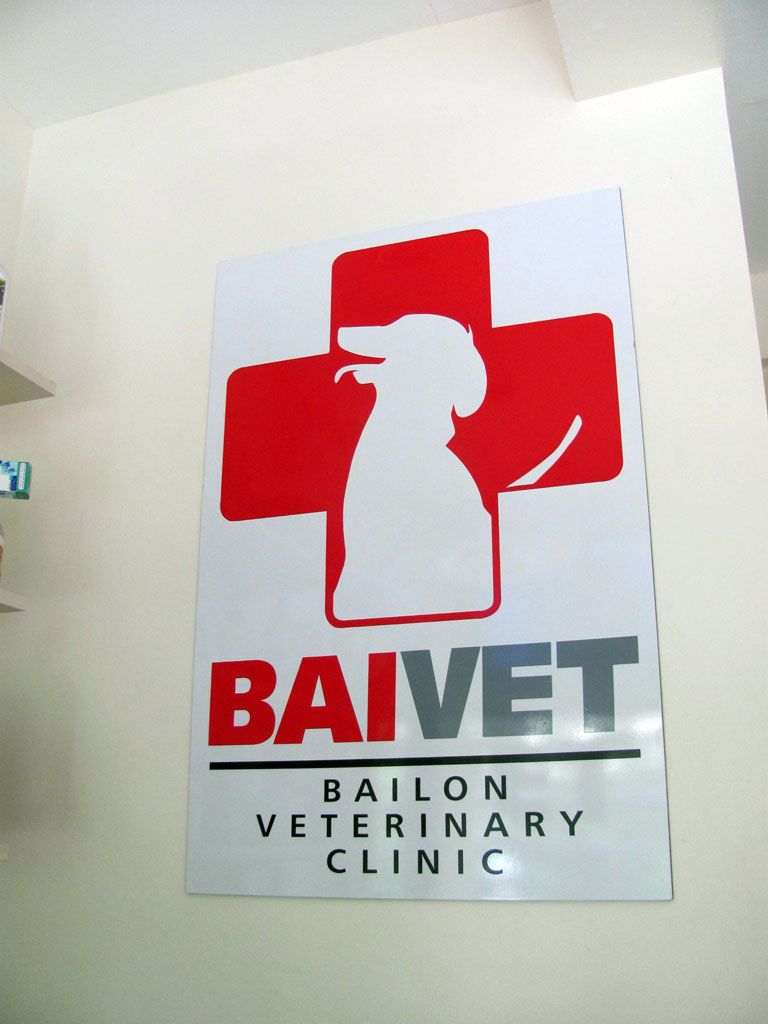 We learned upon ultrasound that there are 4-5 more puppies inside her. She's too weak to push the babies out herself. So as not to prolong the agony and considering the safety of Tiki and the puppies inside her, we agreed to do a cesarean delivery. She was on dextrose and she was also injected with an anesthetic and analgesic. She was sedated and tied to the operating table. My sister and I were able to see the whole operation. I was so happy whenever I see the cute puppies being taken out of her. They were just so big, it will really be hard for Tiki to deliver them herself.
All in all, there were 5 more puppies that came out. So now we have a total of 6 cute, live, and healthy puppies. 🙂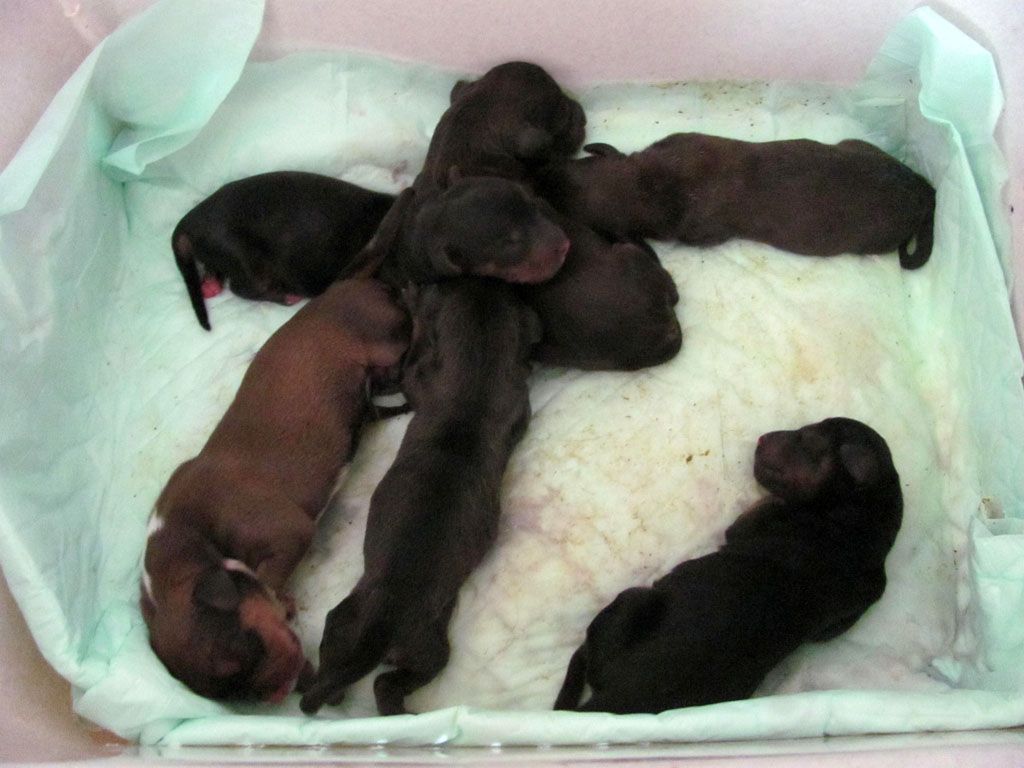 Here are more pictures of Tikiwiki and her puppies.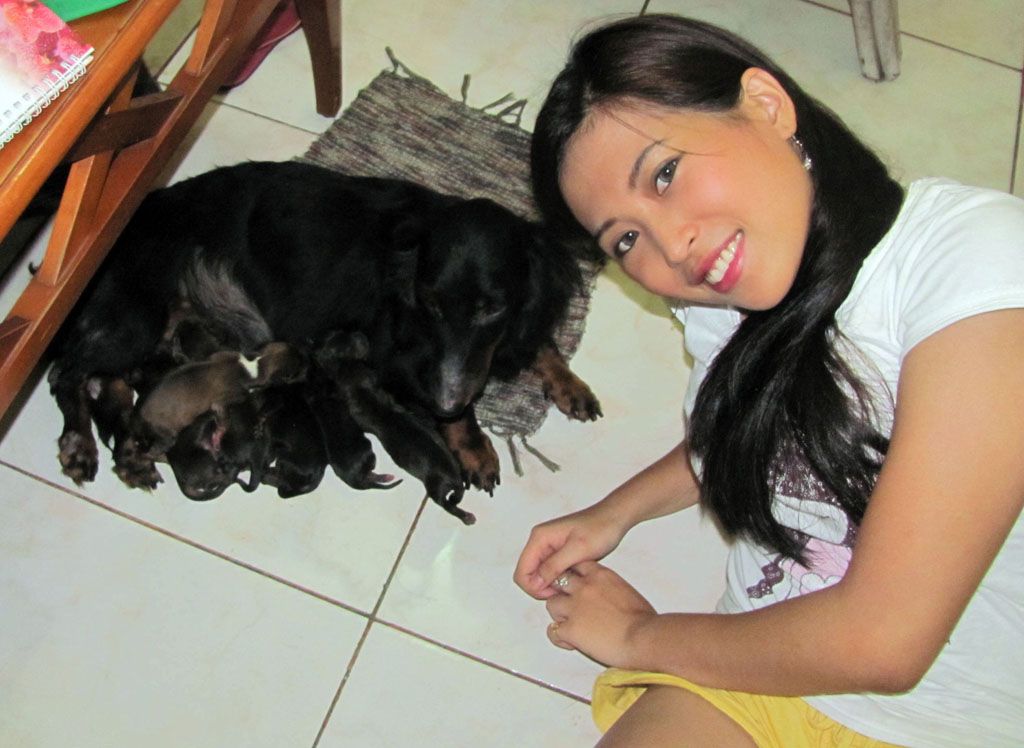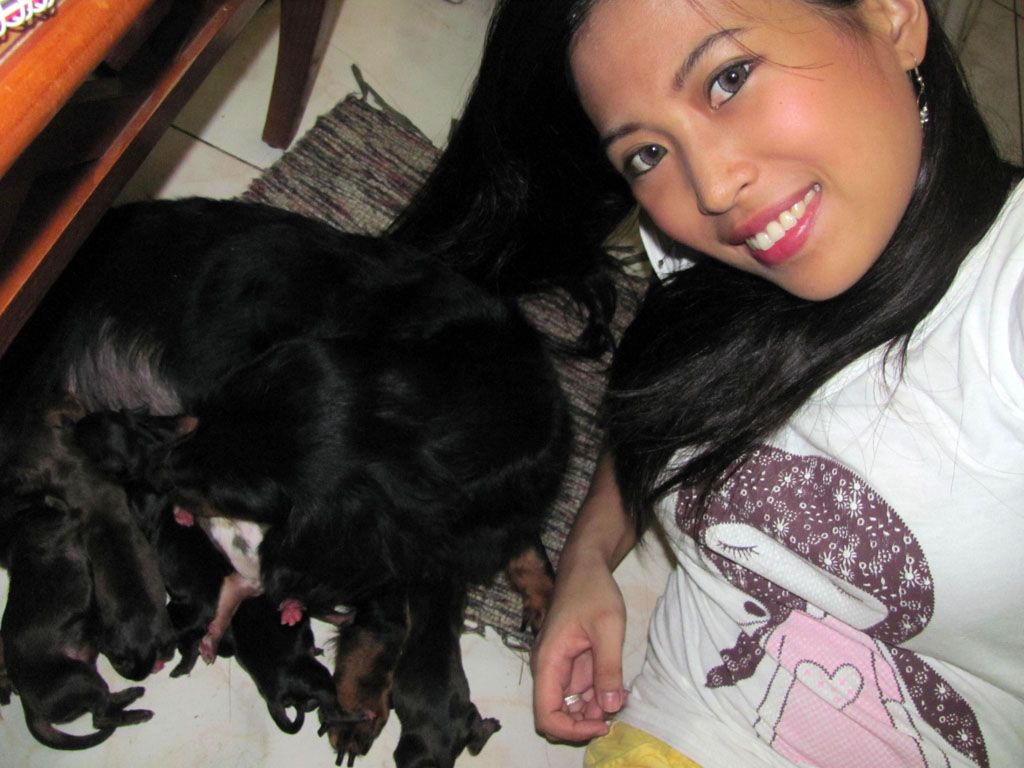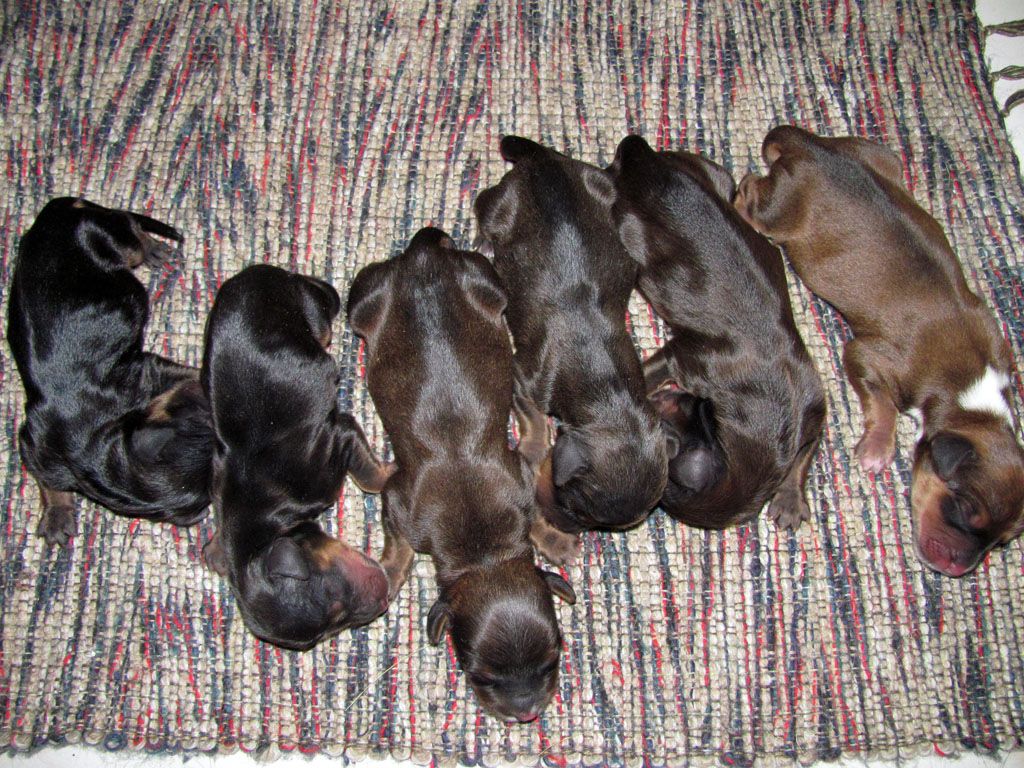 It takes a little more effort to take care of Tikiwiki and her puppies… but it is sooo worth it. 🙂 The puppies are just so cute and adorable. I hope they all grow to be strong and healthy, sweet and kind, and most of all, may they grow to be the ultimate best friends to their new owners. 🙂
xoxo,
♥ Monique ♥
You May Also Like
May 1, 2020
January 1, 2012