Review: Gluta-C Intense Whitening Underarm and Bikini Skin Whitening Gel
June 5, 2013
Dark underarms? Do you lack confidence in wearing sleeveless clothes, bikinis and swimsuits?  Your solution to these problems is Gluta-C, a brand known for its safe and effective skincare whitening products.
Gluta-C Intense Whitening Underarm & Bikini Skin Whitening Gel is a revolutionary new product that addresses multiple dark problem areas such as underarms, bikini, elbows, knees.  It is also currently the only one in the market that retards hair growth; thus, less frequency in shaving, plucking, or waxing. I got this as part of the first wave of products from Sample Room.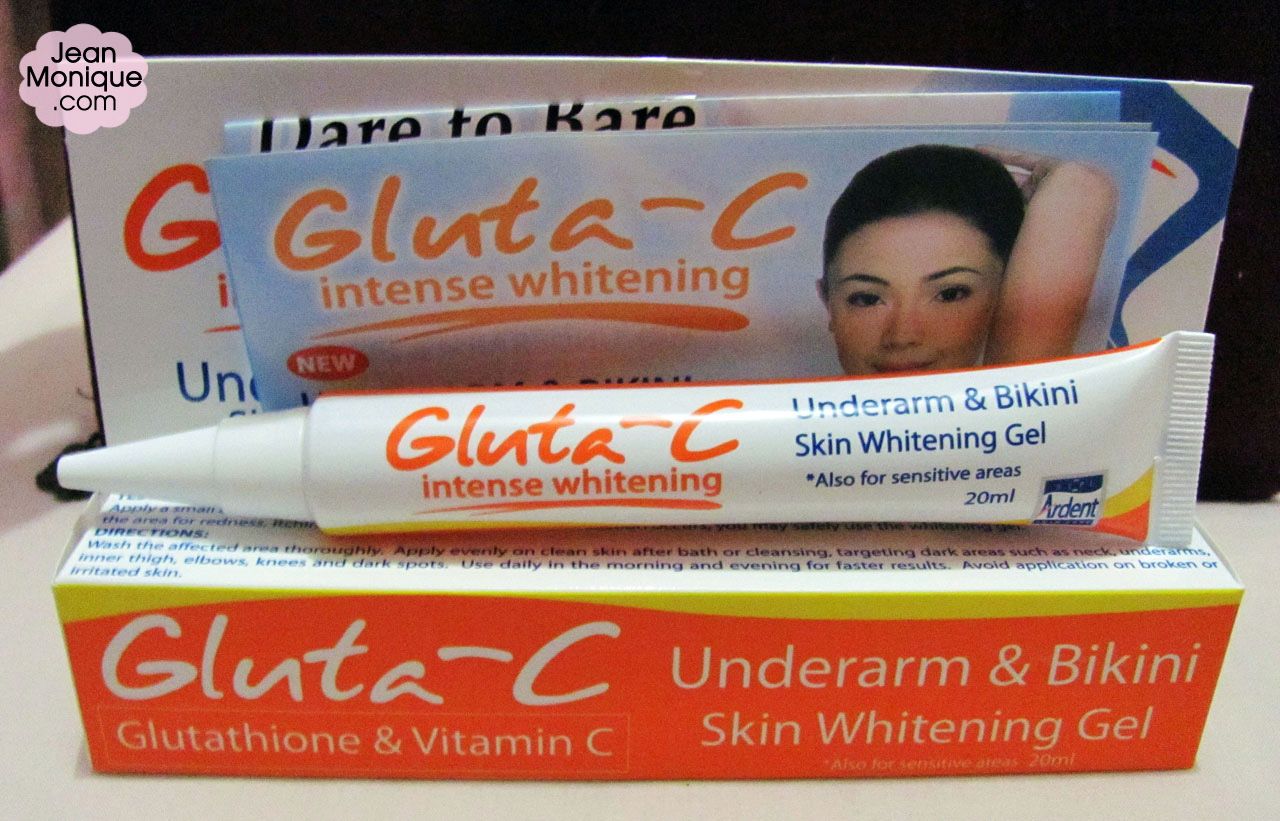 The product combines Glutathione, encapsulated Vitamin C, and Daisy (Bellis perennis) flower extract, giving a triple whitening effect, together with other protein extracts which result in the following benefits:
Whitening – Lightens dark spots, prevents melanin formation, and visibly whitens underarms and darker toned areas (bikini area, inner thighs, elbows, and knees) for even-toned skin
Nourishing – Green Tea extract and other moisturizing agents hydrate the skin, keeping it soft and smooth to the touch
Delays Hair Growth – Less hair means less frequency of shaving or plucking. Hair grows back softer and thinner too, making coarse stubbles a thing of the past
Reduces Appearance of Chicken Skin – Less shaving and plucking helps minimize micro abrasion and appearance of chicken skin resulting in a smoother complexion
Quick Absorption – Clear gel form absorbs better and more efficiently than creams
Antibacterial – Helps deodorize underarms safely
Non-greasy – Feels cool and refreshing, plus it leaves no sticky residue
Safe for sensitive skin  (Alcohol free, Fragrance free and Paraben-free)
Directions for Use: Wash the affected area thoroughly. Apply evenly on clean skin after bath or cleansing, targeting dark areas such as neck, underarms, inner thigh, elbows, knees, and dark spots. Use daily in the morning and evening for faster results. Avoid application on broken or irritated skin.
My Thoughts on the Product:
I used this product on my underarms and inner thigh. Those areas are frequently subjected to friction and may appear darker than the normal skin color.
The 20mL tube lasted me for 2 months giving me enough time to carefully evaluate the product. Whenever I use this product, I just get a pea-size amount and then apply it on the skin.
It has a clear gel appearance and it has a mild and tolerable alcohol scent.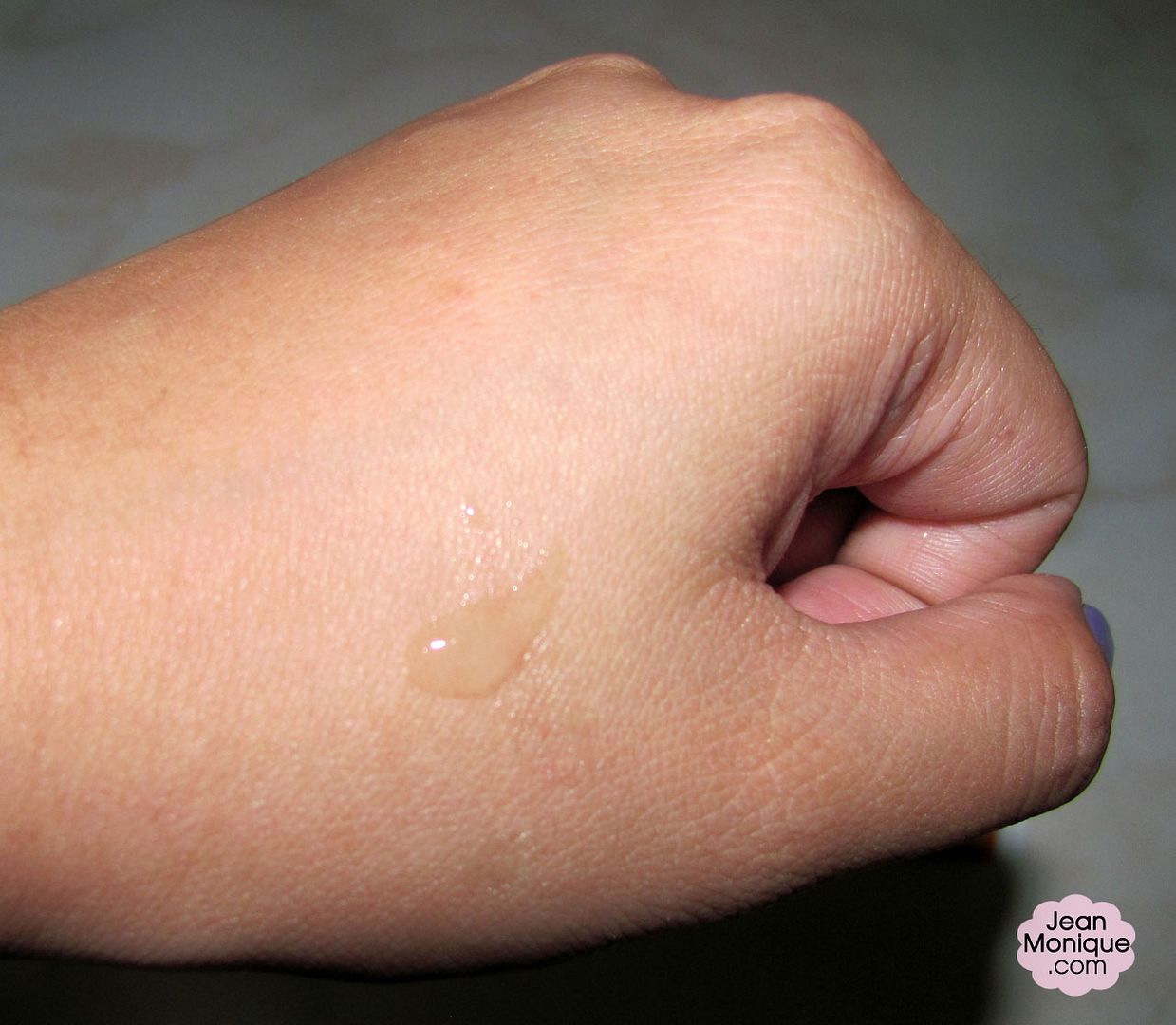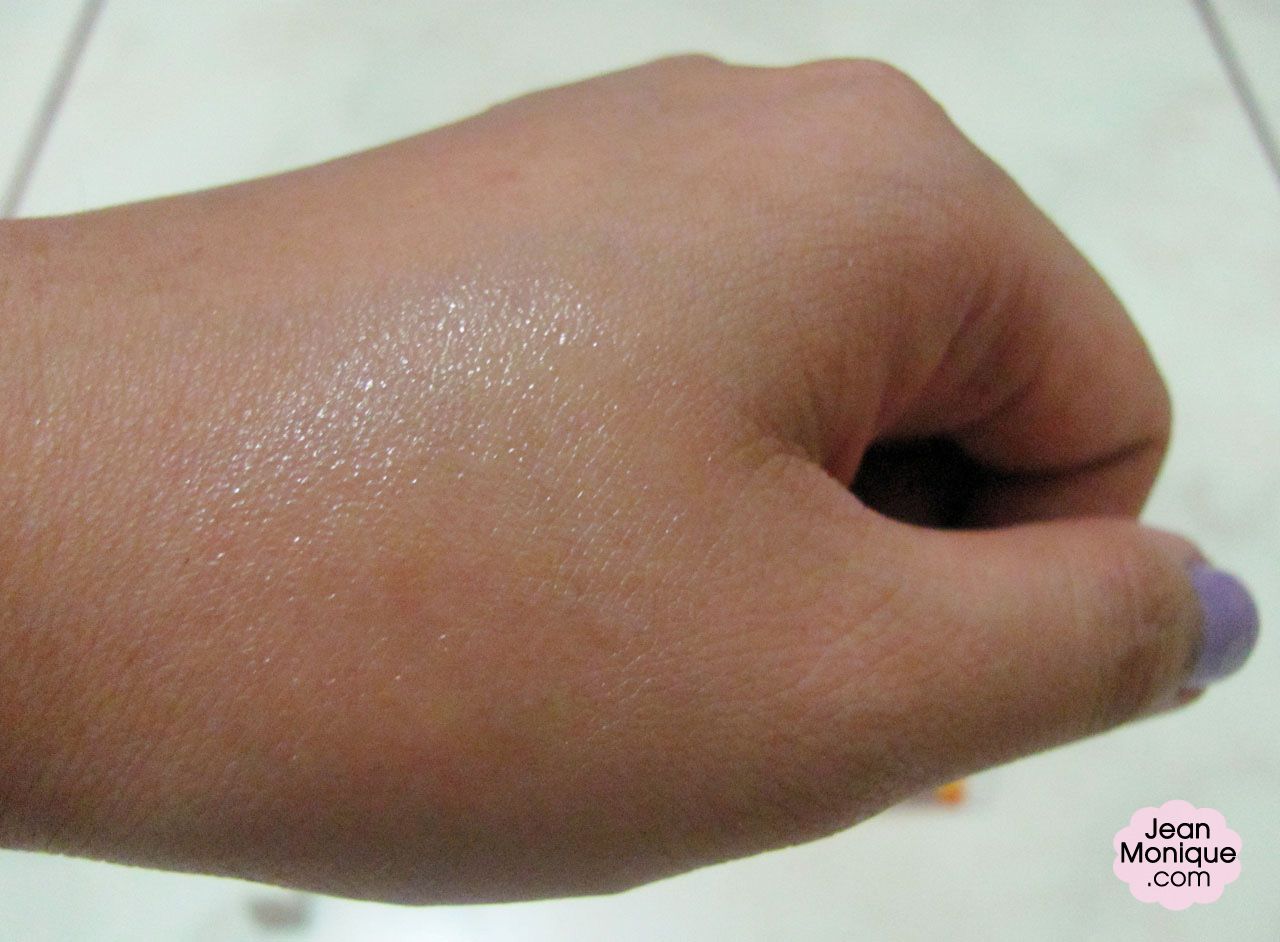 On Whitening: After 2 months of use, my underarms and inner thigh got 1 shade lighter. It makes skin color lighter but their claims of INTENSE WHITENING was not achieved in that span of time. I therefore conclude that to see marked change in skin color, you should be using the product continuously and religiously twice a day for a year.
On Nourishing: I noticed that my skin got softer and smoother to the touch.
On Hair Growth Retardation: This is the effect that I loved the most. It really delays hair growth. And when the hair eventually grows back, it is significantly thinner. My armpits were hair free for a month! This effect lessens the need for shaving or waxing.
On Reduced Appearance of Chicken Skin: I did notice this effect and I love how my underarms are smoother.
On Quick Absorption: It is easily absorbed because it comes in a gel form. There is also no staining visible on clothes.
On Antibacterial Effect: I don't have much to say about this since I don't have any odor. I don't apply any antiperspirant or deodorant after applying this in the morning and I did not have any body odor. Thus, using this would lessen the need for purchasing additional antiperspirants and deodorants. 🙂
On Non-Greasiness: It is easily applied and doesn't leave a sticky feeling. Love it!
On Being Hypoallergenic: It is totally safe to use even for those with sensitive skin. I didn't develop any rashes during use.
The product delivered on most of its claims. But I believe, as in the case with other whitening products, you have to continuously and religiously use those products for years to see a big difference.
However, what I've noticed is that it is actually good for caring for the underarms and bikini areas. Aside from delayed hair growth, it makes skin smooth, and lessens the need of deodorants or antiperspirants. Although if you're not confident to use it alone, you can use it before applying any deodorant.
Because of what I have experienced and its affordable price, I WILL DEFINITELY REPURCHASE. 🙂
The product is available in a 20mL tube priced at PhP 199.75. You can get a full-size sample free from  Sample Room.
For more free samples, visit Sample Room!
Gluta-C
Facebook | Twitter
xoxo,
♥ Monique ♥
You May Also Like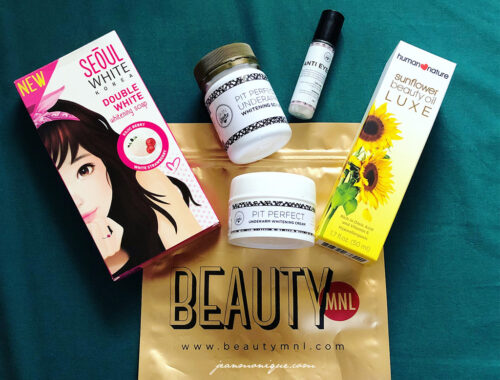 June 15, 2018