PPhA Training the Trainer Course on Engaging the Pharmacy for TB Control
March 13, 2012
On March 12, 2012, I attended a Training the Trainer course on Engaging the Pharmacy for TB Control: The Pharmacy DOTS Initiative 2010 Approach at the Heritage Hotel in Pasay City together with colleagues from Generika Head Office. The event was attended by representatives from various drugstore chains like Generika, Mercury Drug Store, Watsons, South Star Drug, and The Generics Pharmacy together with private drugstore owners and representatives from target areas.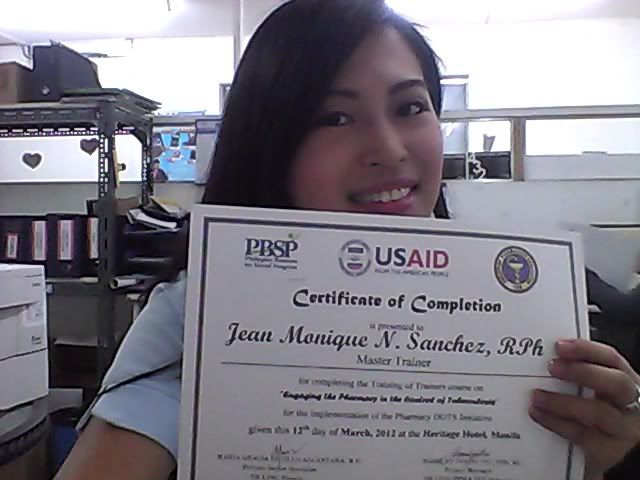 Here's an introduction from Ms. Marilyn Young Tiu, RPh, M.S. from the PRC Board of Pharmacy regarding the purpose of the event:
A high percentage of those who seek treatment for tuberculosis opt for self-medication. As the first point of contact for these patients, the pharmacy plays a strategic role for intervention in support of the DOTS strategy.

Recognizing this role, the USAID funded Philippine Tuberculosis Initiatives for the Private Sector developed the Pharmacy DOTS Initiative (PDI) in 2004 where pharmacy personnel were trained to do interventions geared towards the provision of information about tuberculosis, discouraging dispensing of TB drugs without a valid prescription and the eventual role of the pharmacy to refer patients to the DOTS centers. While the 2004 PDI implementation in seven pilot sites proved that the concept of pharmacy intervention is effective and doable, most participating pharmacies ceased to implement the interventions after the project.

The Linking Initiatives and Networking to Control Tuberculosis (TB LINC) saw that the 2004 PDI interventions were complicated, tedious and time consuming. This may be one of the reasons why implementation by the PDI pharmacies eventually ceased after the project. TB LINC will now embark on the implementation of a more simplified approach that will foster better compliance by participating pharmacies.

The PDI 2010 approach will engage pharmacies in 12 sites to achieve the following ends:

Change patients' behavior on self-medication
Change drug dispensing behavior of pharmacies
Explore the role of the pharmacy as a referral site for TB symptomatic
With this endeavor, we hope that all pharmacies participate in this program for a TB-free Philippines in the future. This shall be our contribution to the attainment of the Millennium Goal of the National Tuberculosis Program.
It is possible to eradicate tuberculosis in our country. We can stop the spread of the bacteria. Let us stop our fellow Filipinos from self-medicating anti-TB medicines which can only lead to Multi Drug-Resistant (MDR) and Extensively Drug-Resistant (XDR) tuberculosis. Let us stop dispensing anti-TB meds without proper prescription. As community pharmacists, we have the opportunity to directly affect the lives of other Filipinos. Aside from achieving our goals, this can also serve as a step to uplift our profession.
Let us support this initiative. Let us be more responsible community pharmacists.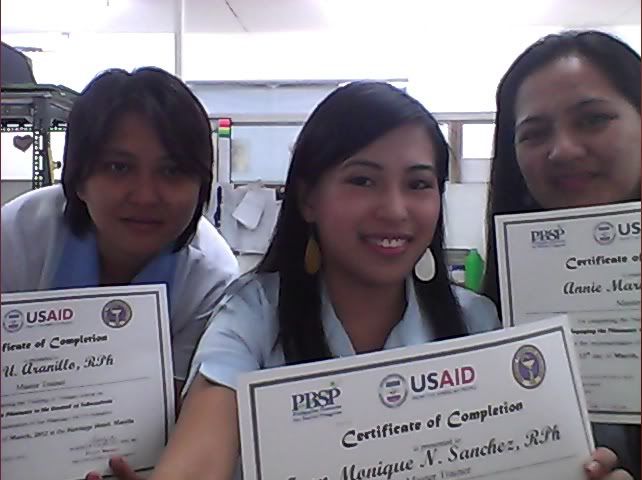 You May Also Like