Mummy: Secrets of the Tomb Exhibit at the ArtScience Museum
April 30, 2013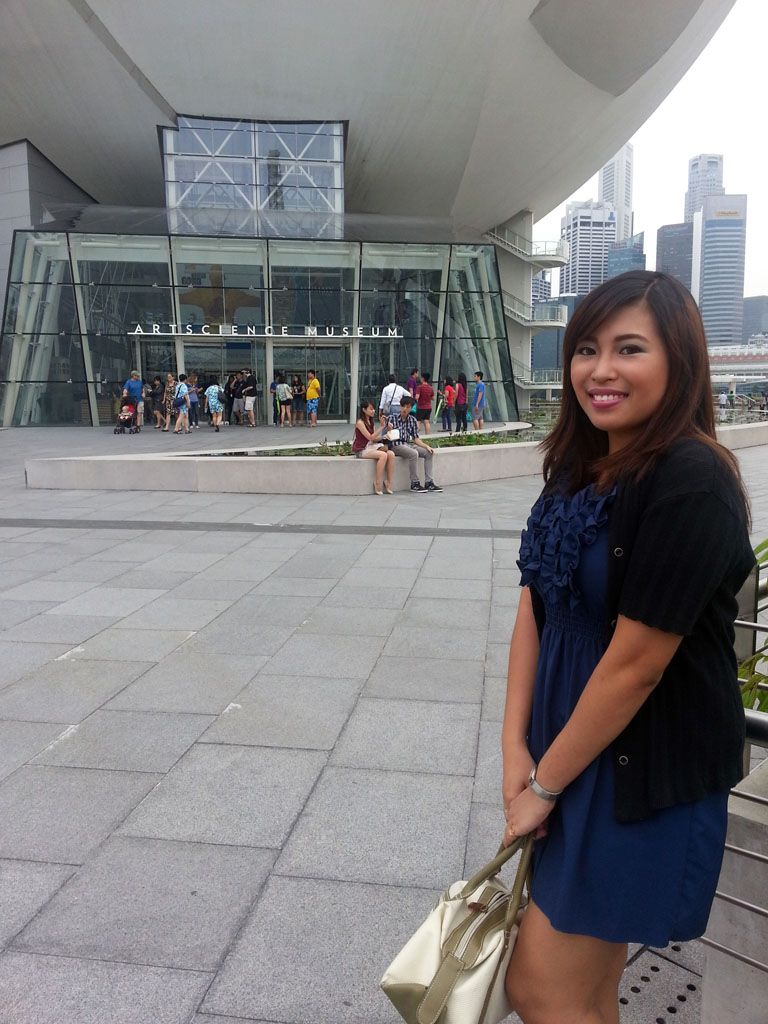 I recently went to an exhibit called "Mummy: Secrets of the Tomb" at the ArtScience Museum located at the Marina Bay Sands.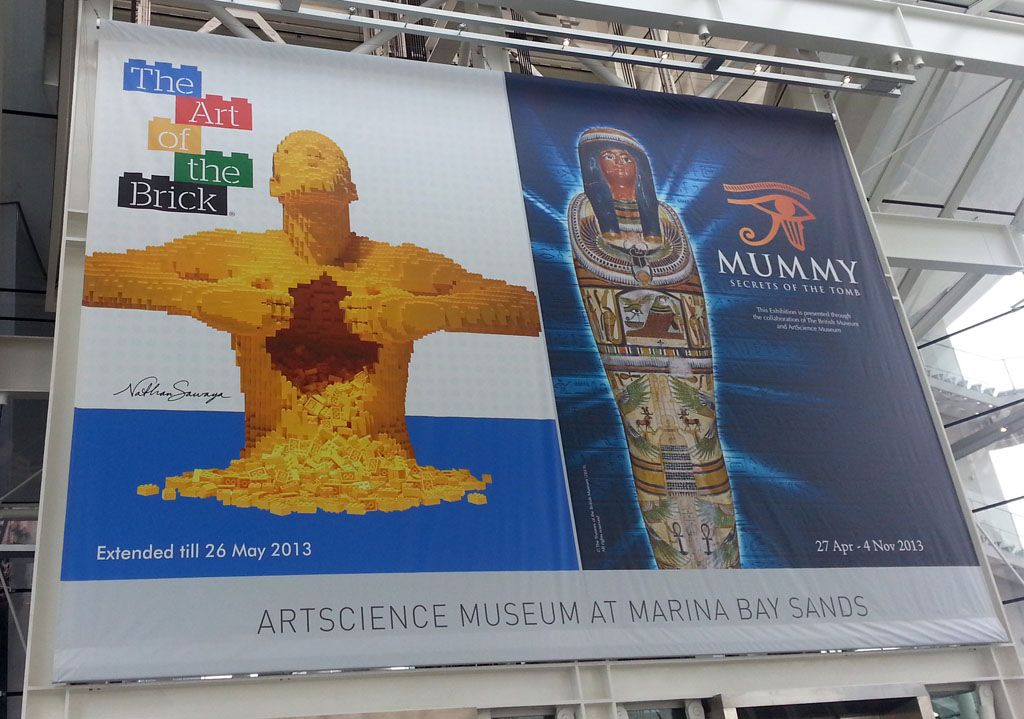 This is the first time in Southeast Asia that the secrets of the mysterious Egyptian burial practices and mummification process will be revealed and I am so thrilled to be a part of this milestone!
One must purchase tickets to enter this historical exhibit. Tickets are regularly sold for S$ 15.00 for adults but it is only S$13.00 for those who are residents or with valid passes. The exhibit is open on certain time slots only particularly because there is a 21-min film showing at the beginning. Time slots are shown at the ticketing counter so you can choose freely which one you want.
The exhibit started with "a 3D film experience that captures the 'virtual unwrapping' of the 3,000-year old mummy of Egyptian temple priest Nesperennub – whose original cartonnage coffin has never been opened – to unveil the story of his life and death, complete with a digital reconstruction of his facial appearance." I was really impressed with this film! It shows the process of reconstructing his life story and even his physical appearance through the use of modern technology (CT Scan) without having to physically open the coffin. It's also nice that the 3D glasses used can be taken home as souvenir. Yay!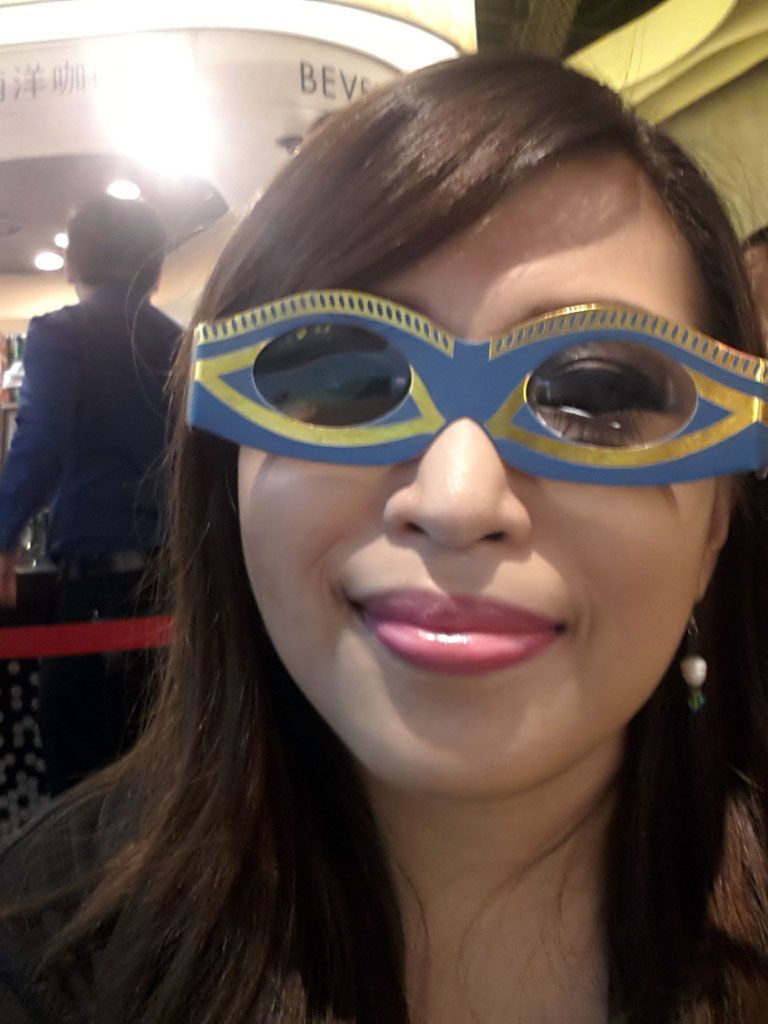 After the film-showing, we then moved to view over 100 artifacts, including six exceptionally preserved mummies from the extensive and famed Egyptian collection of the British Museum. The exhibition mainly explores the mysterious rituals of life, death and the afterlife in ancient Egypt.
There are also interactive areas where visitors can complete jigsaw puzzles, games, and other challenges. There was even an Embalming Workshop which shed light on the various steps and rituals that comprised the embalming, mummification, and cartonnage procedures of the time.
But this is actually the highlight of the exhibit: the mummy of Nesperennub in cartonnage case.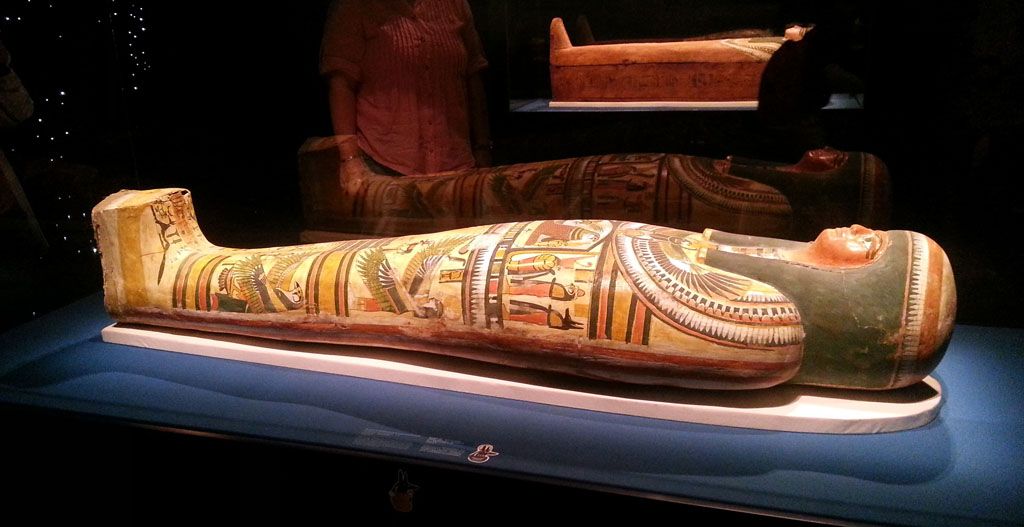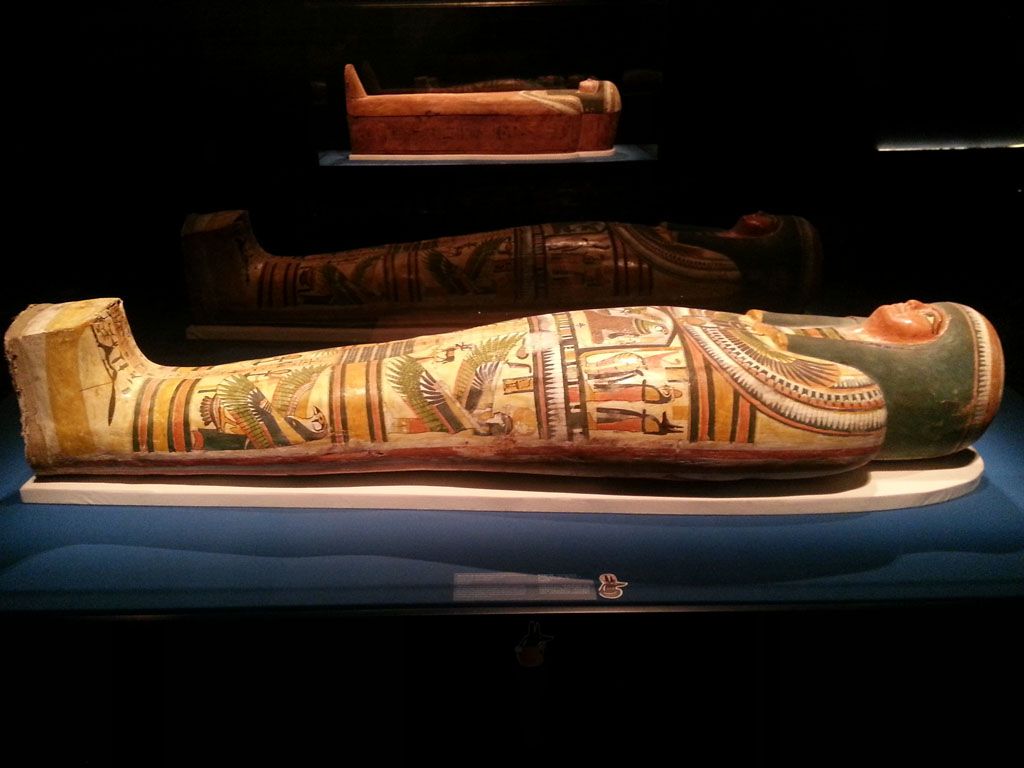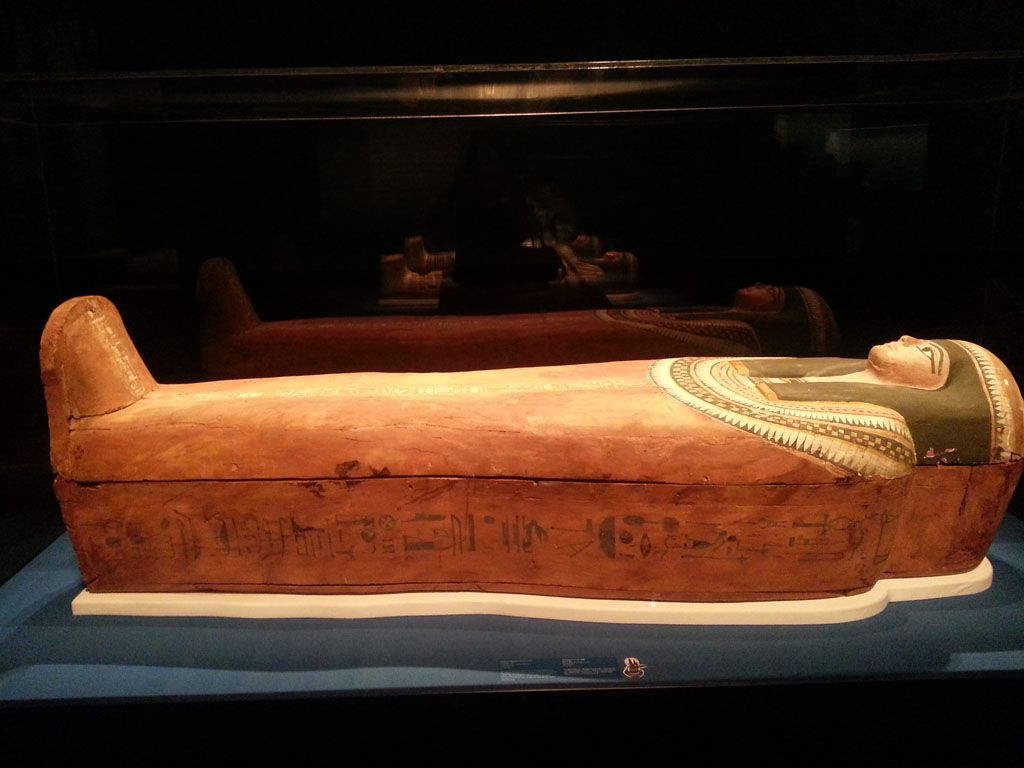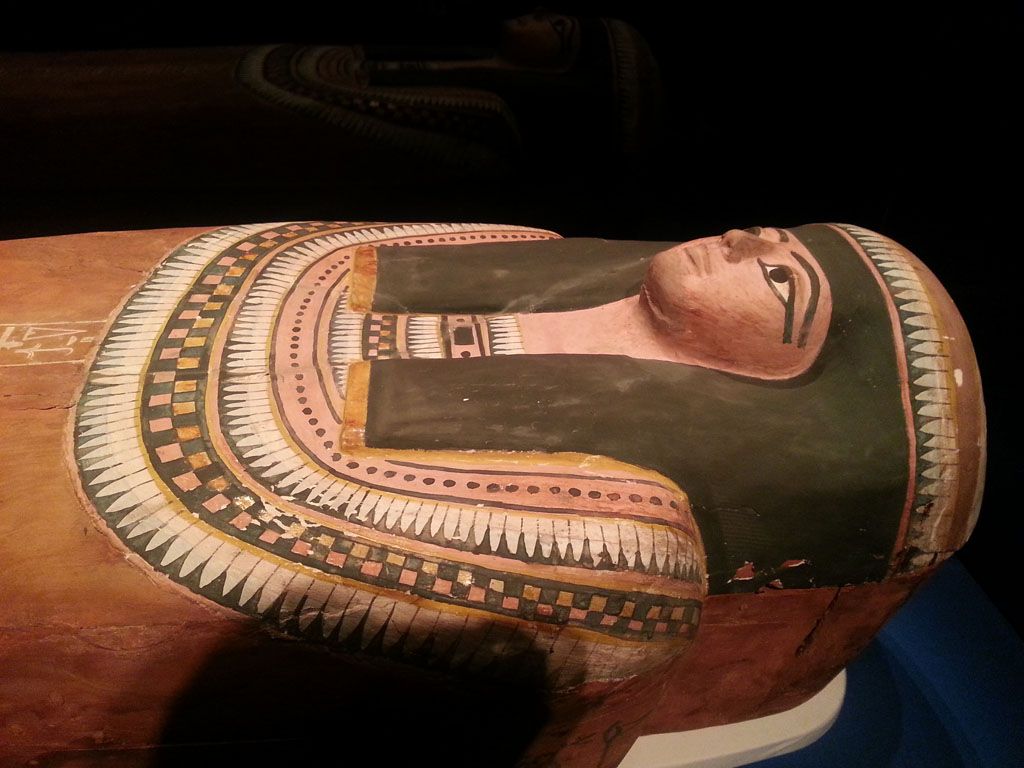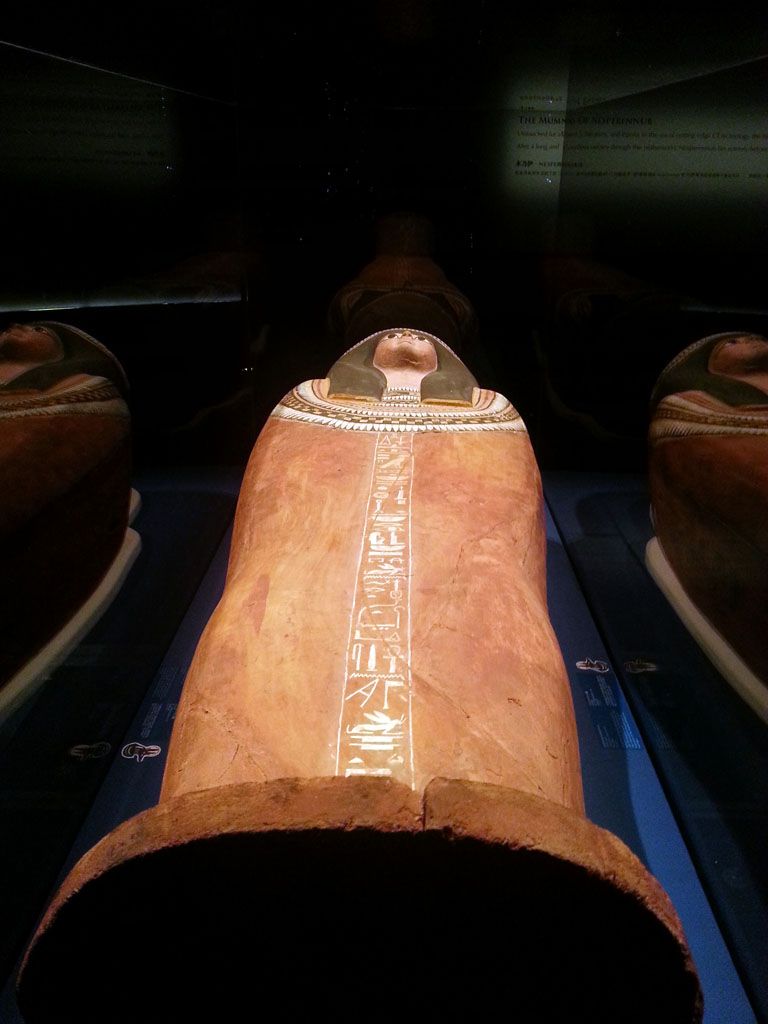 And before you go to the shop, you will see this…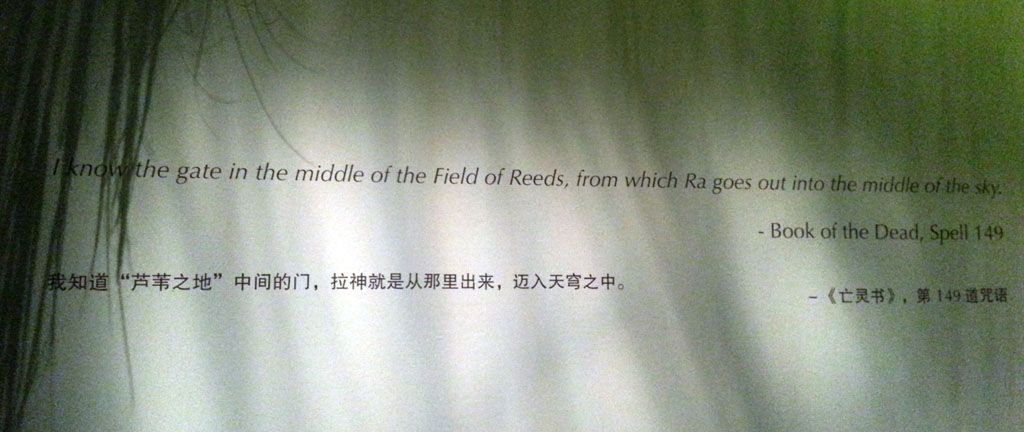 In fact, there are several passages from the Book of the Dead placed on the walls of the exhibit. It really makes for a good ambiance.
The last stop would be the shop. Artscience Museum has brought in merchandise from the British Museum to complement the visitor experience, where they can purchase replica of Rosetta Stone, Book of Dead mugs and Eygptian-inspired accessories.
Here are photos of some souvenirs available for sale.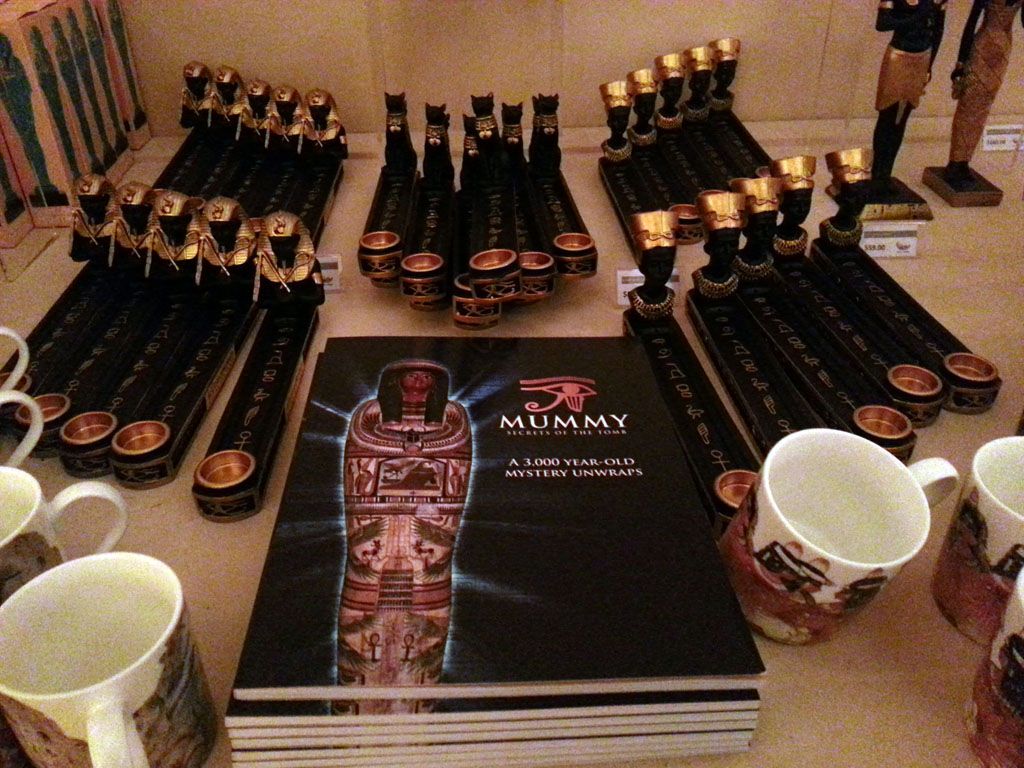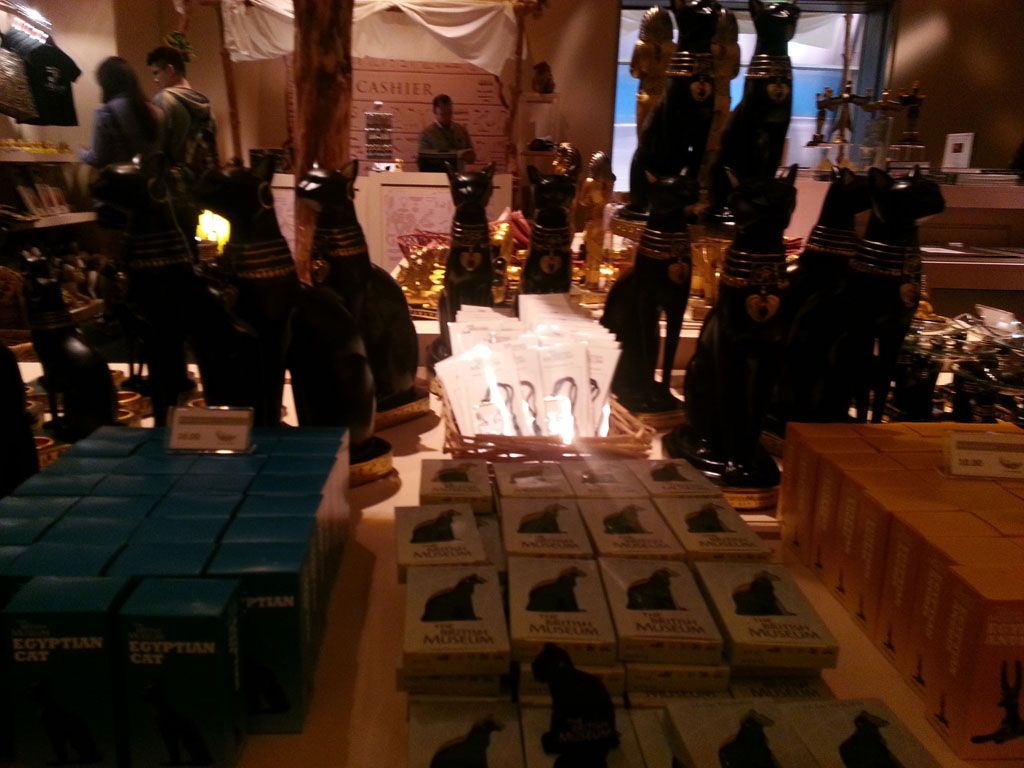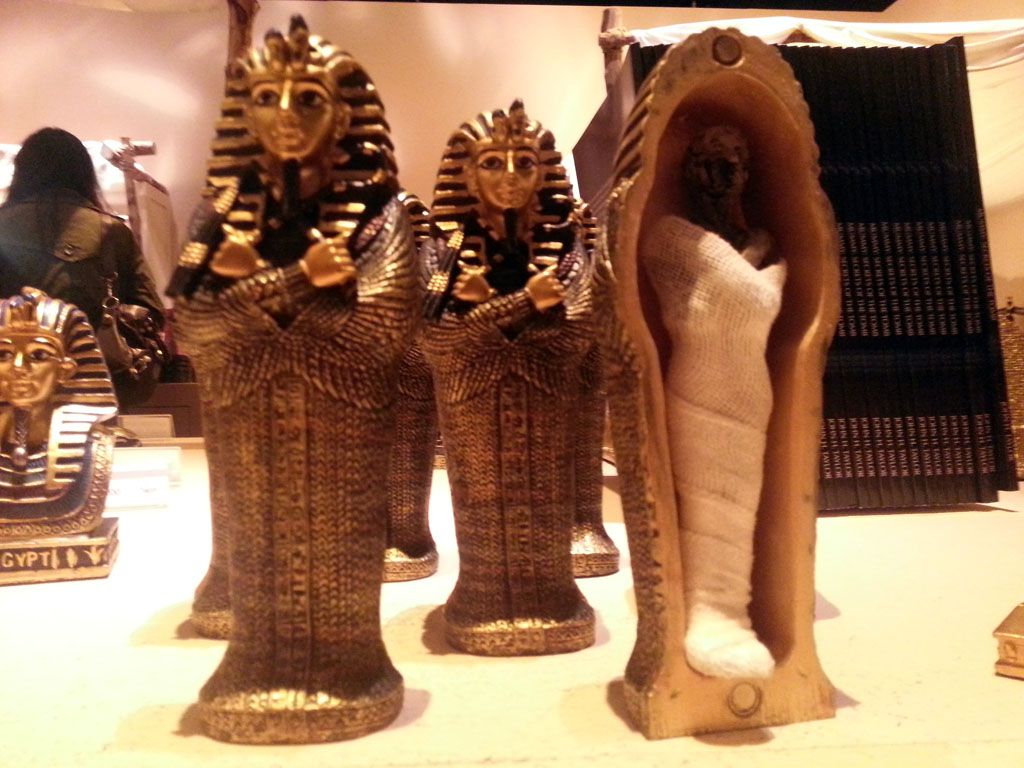 And… that's it. 🙂
I really enjoyed the exhibit even though I am not much of a history buff. As much as I enjoyed, I cannot recommend this for children because this can be just way too creepy for them. If you have children and want to visit an exhibit, the perfect one to go to is The Art of the Brick.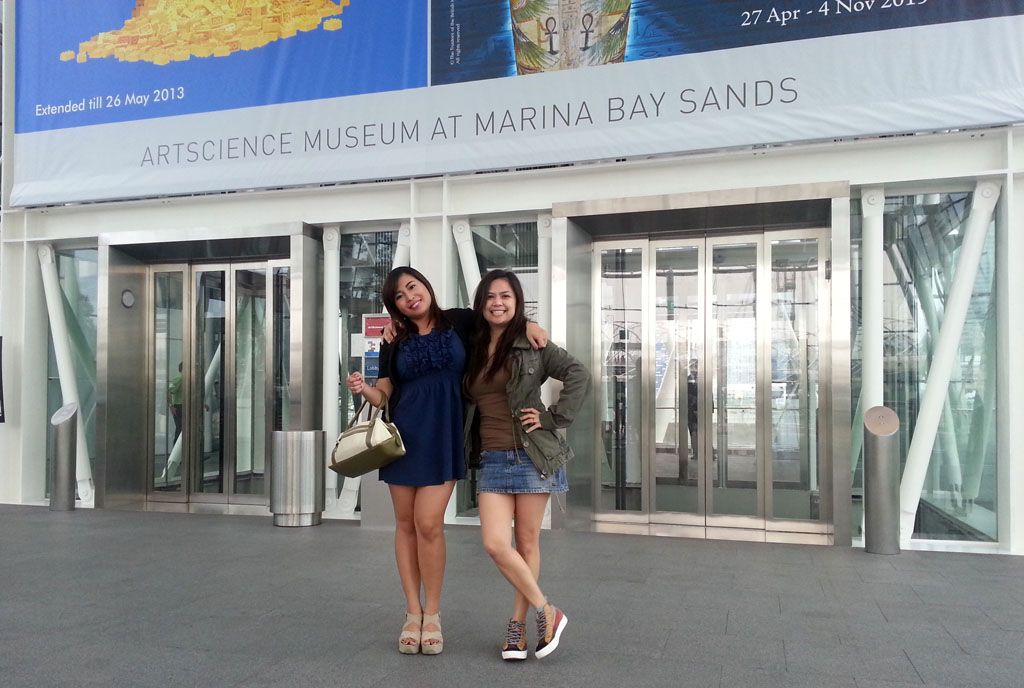 This exhibition is presented through the collaboration of The British Museum and ArtScience Museum and it is open until November 4, 2013. Click here for their press release.
Have you visited the exhibit already? Let me know how it went. 🙂
xoxo,
♥ Monique ♥