High School Reunion at Papa John's
December 31, 2011

We had a high school reunion at Papa John's located at BF Homes in Parañaque on December 30. It was so nice to see my high school friends again. Though I really miss those who weren't able to attend. :'-( The last time we had a well-attended party was probably 2 years ago at Gerry's Grill, Blue Wave. This year, only around 20 came out of the 87 graduates of ParSci batch 2004.
I am actually very happy that we have a reunion every year. Nothing beats seeing and getting in touch again with those people whom you have spent probably the best 4 years of your life. Plus, it is really great to see them once more and know where they have been and what they are doing 7 years after high school graduation.
Another highlight  is the upcoming release of our yearbook next year. We got busy with updating contact information and editing stuff to be included in the yearbook. Kudos to the initiative of my dear batch mates!
After the party, Aprille, Angel, Rhalph, and I had some coffee at the nearby Starbucks while the others went to Iago's Grill for late night drinks. At Starbucks, I was able to try their Cranberry White Chocolate Mocha which tastes good. Though my favorite is still Peppermint Mocha. 🙂
Here are some images from our get-together. Enjoy!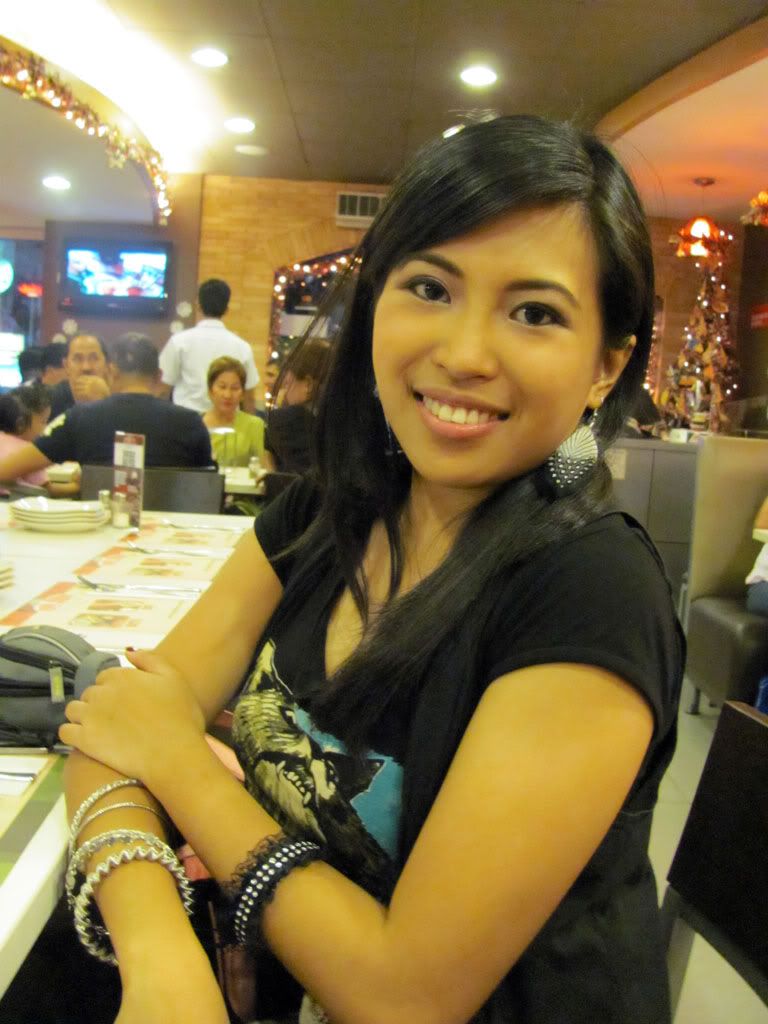 I wanted to order the Cream of Mushroom but it was not available. So I ordered this instead. 🙂 It was actually better than I expected. It was really creamy and tasty!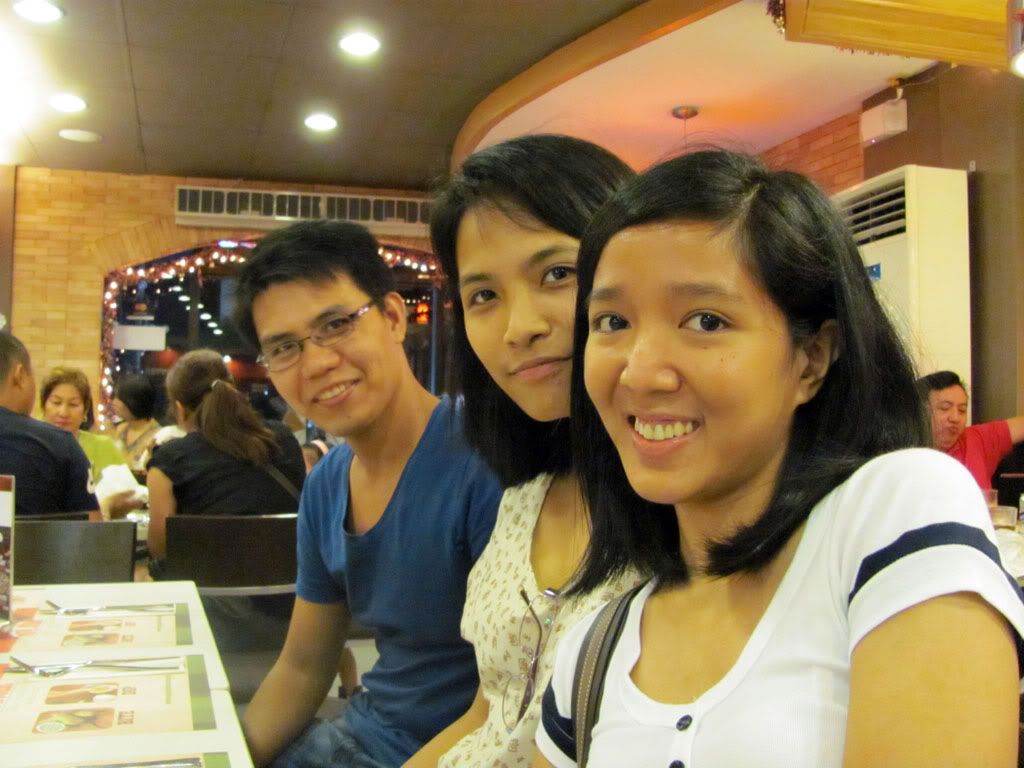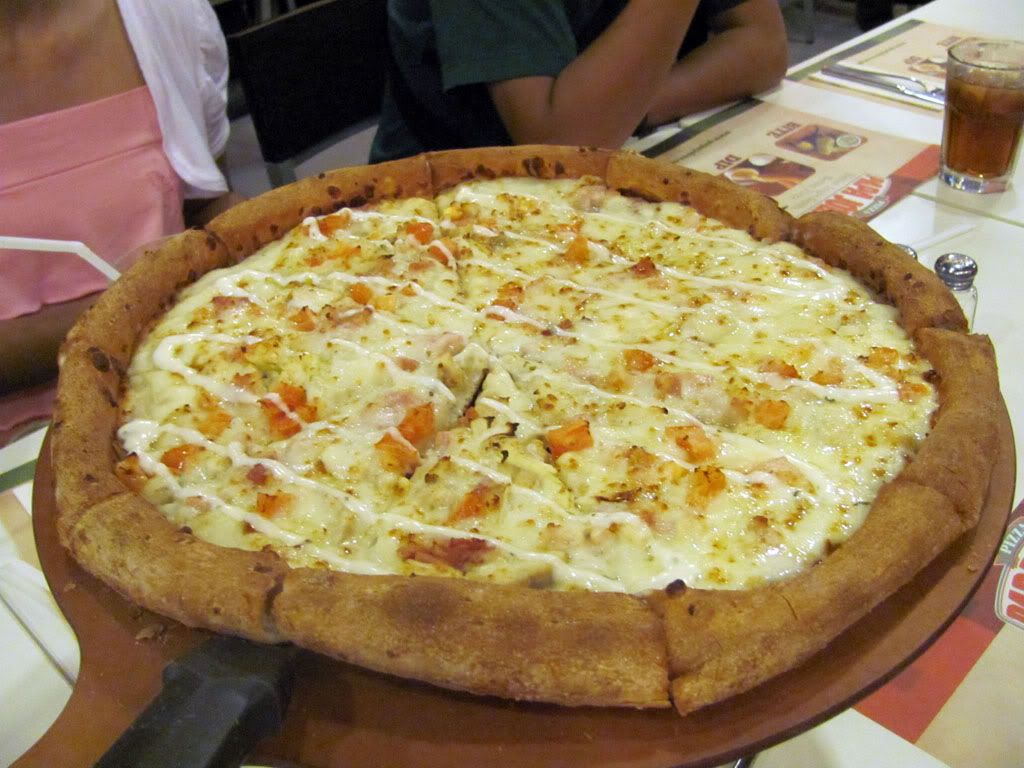 According to Papa John's, the best way to eat their pizza is to first take a bite of their pepper, then dip the crust in their butter garlic dip, then enjoy the pizza. I tried taking a very tiny bite of their pepper. Turns out, I am still allergic to it. I had rashes after that and even until now. 🙁 It was a very small bite even smaller than a grain of rice. T_T Anyway, this pizza uses a creamy base. No tomato sauce on this. Though it has bacon, chicken, fresh tomatoes, and some more as part of the pizza toppings.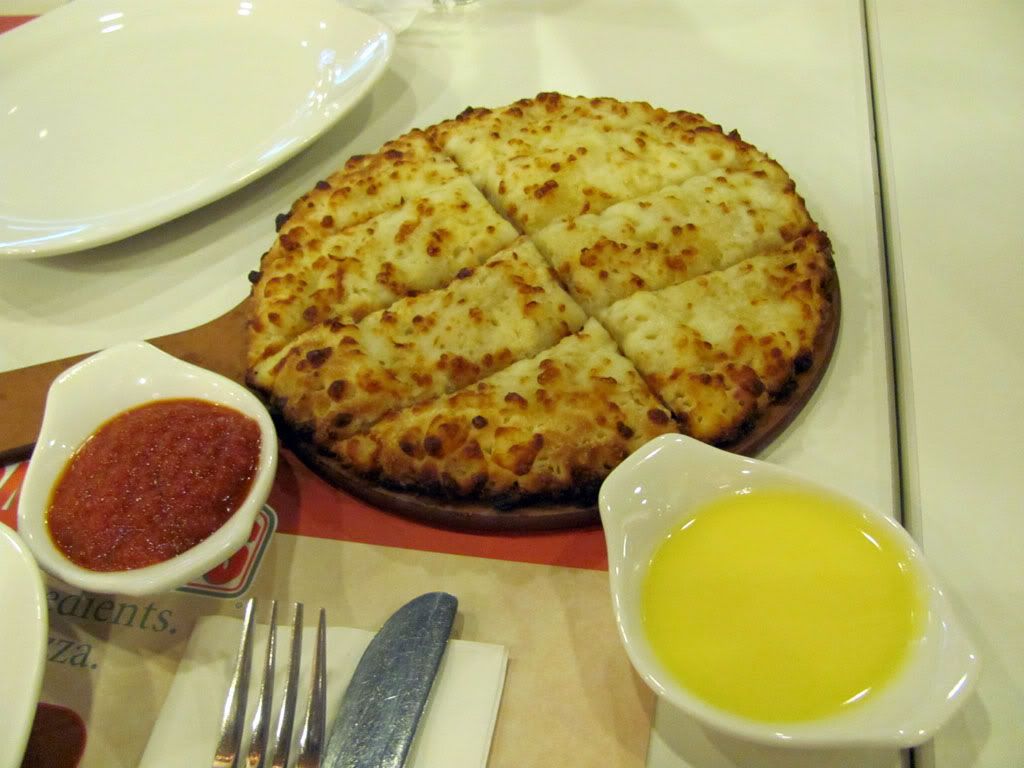 We tried their Cheese Sticks for appetizer. It is just like a regular pizza dough topped with mozzarella cheese and it comes with pizza and garlic dips. I only ate 1 slice, same with pizza. I was not feeling well kasi. Rhalph ate the rest and I think he liked it so much especially with the garlic dip. 🙂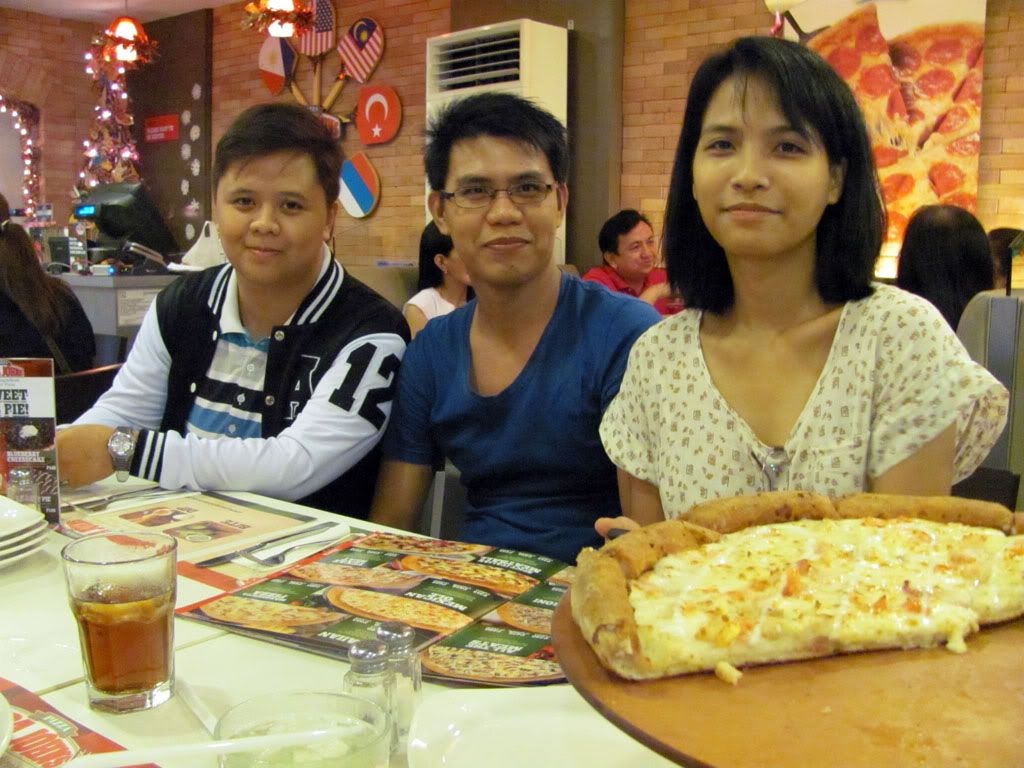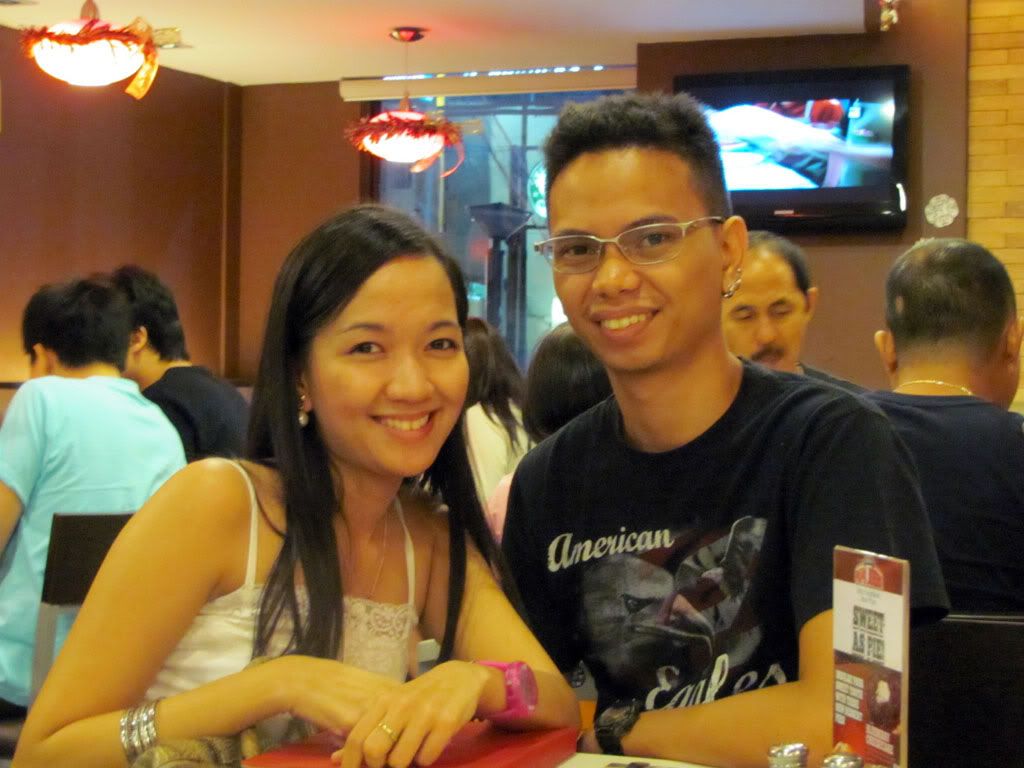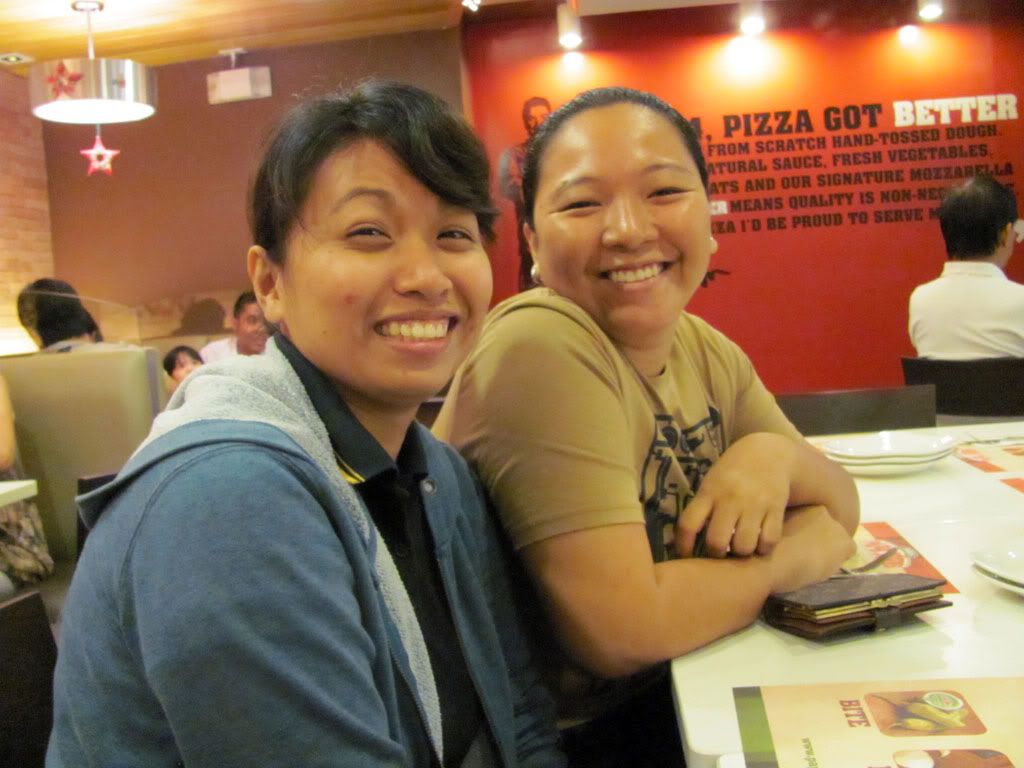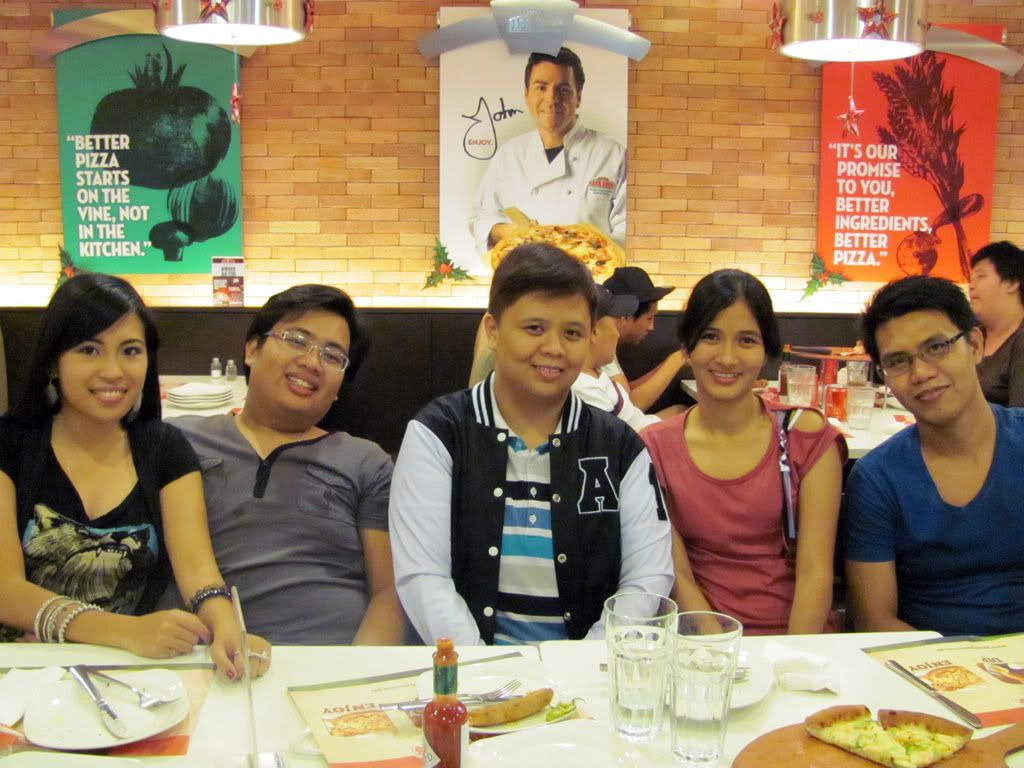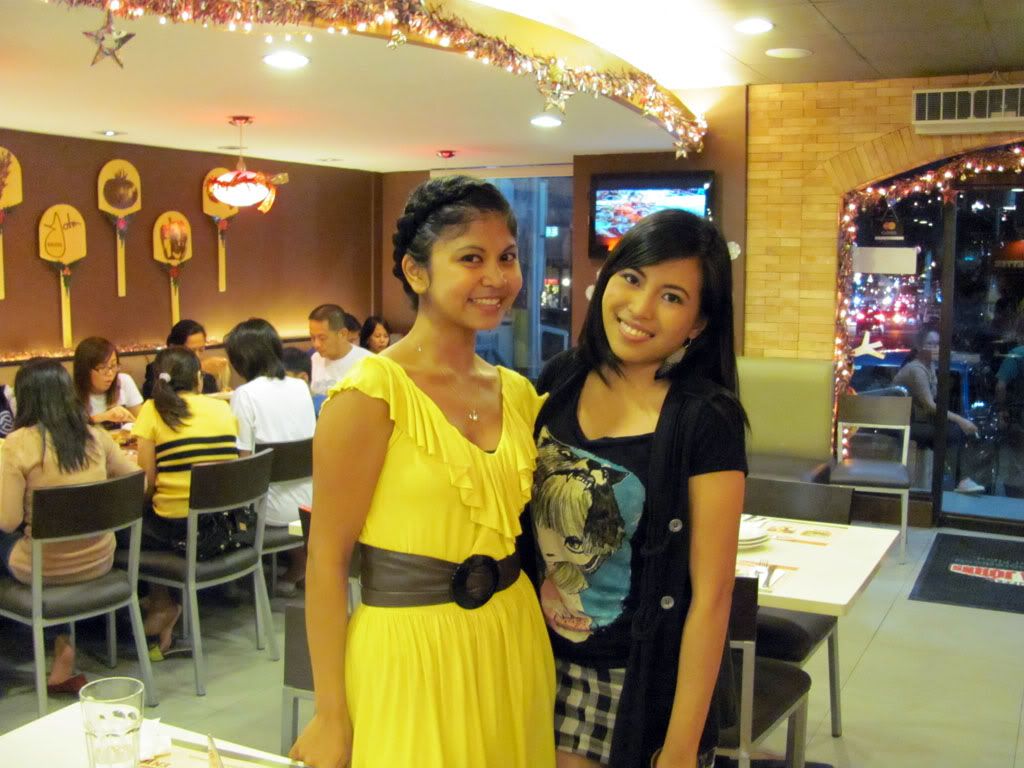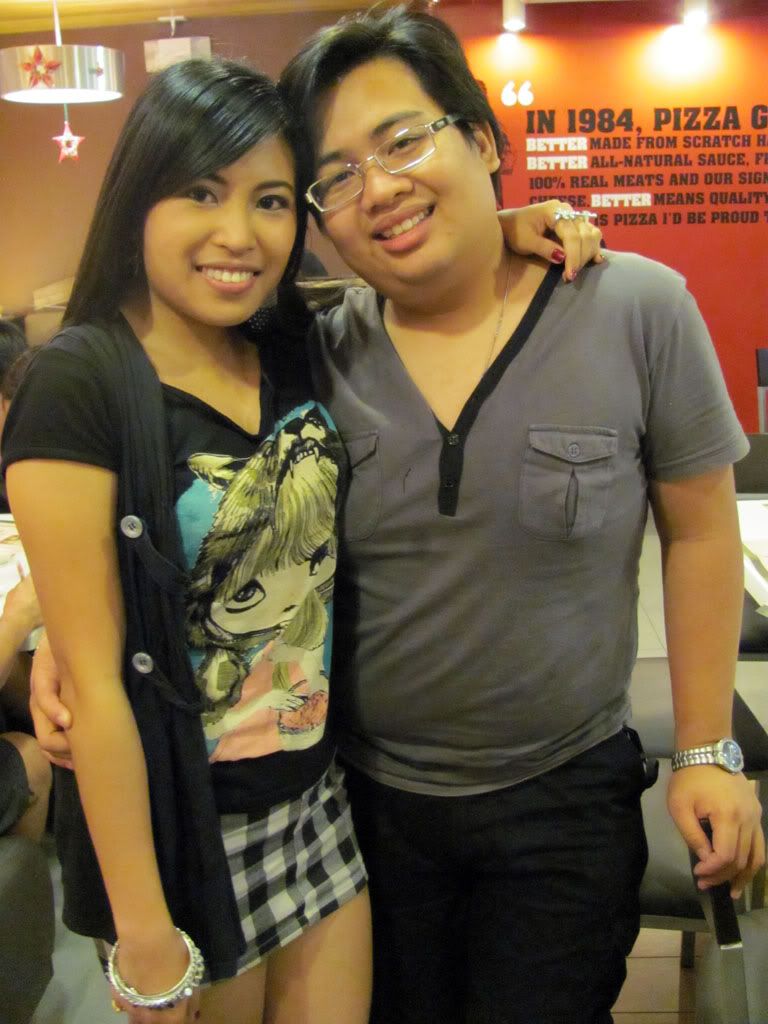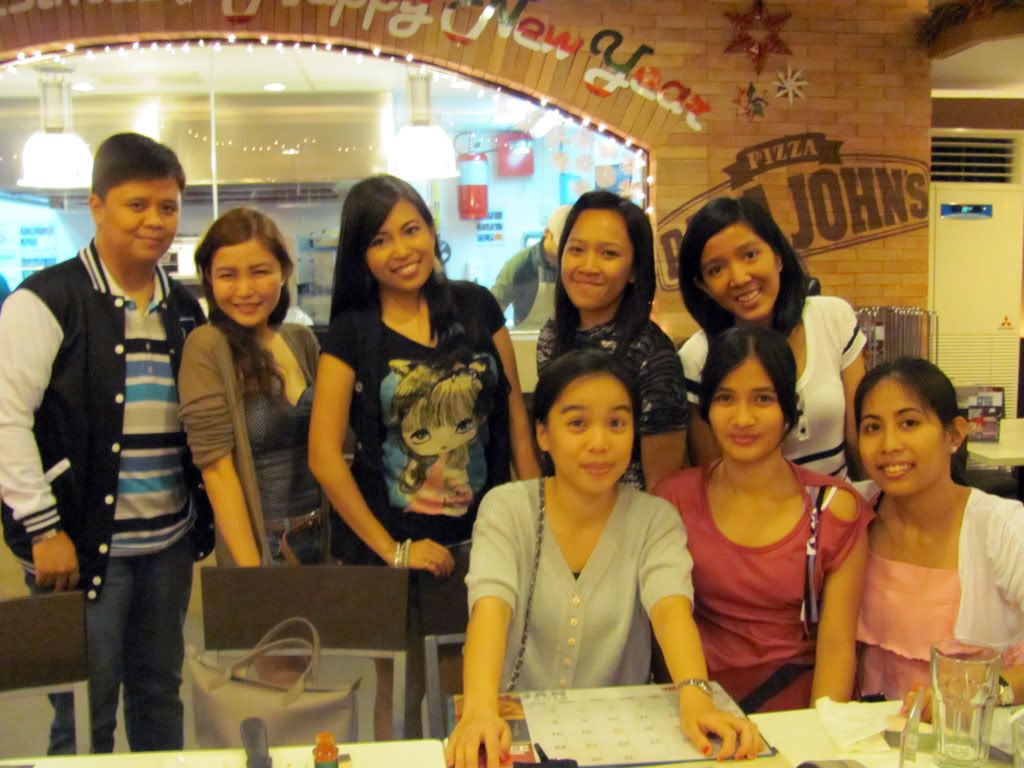 More pictures on my Facebook and my Photobucket. 🙂
You May Also Like
January 1, 2012