Etude House: I Need You, Honey! Wash-off Pack
January 13, 2013
I have had this Etude House Honey Wash-off Pack since December 2012 and today, I got curious enough to try it. 🙂
Etude House Honey Wash-off Pack is a facial massage pack formulated with medical herbs and honey to soften, nourish, and replenish the skin. It comes in a pack of 4 containing extracts of red ginseng, ginseng, angelica, and cactus.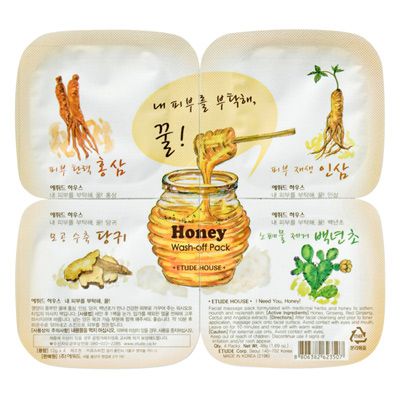 Red ginseng is used to increase skin elasticity. Ginseng is used to rejuvenate skin. Angelica extracts help tighten pores and cactus extracts remove skin dirt.
Honey has moisturizing benefits. In fact, it has long been used as a facial moisturizer. It's just that I find it too sticky to use as a DIY facial mask. Good thing I got this for free. 🙂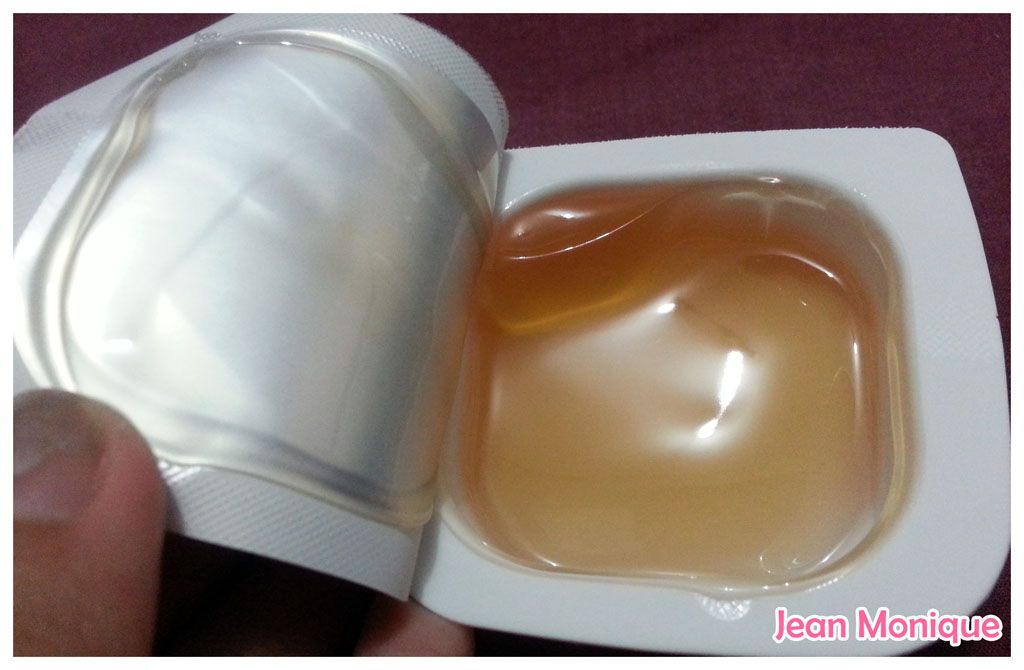 Packaging: 12 g per pack (Net Weight of 48 g)
I think the packaging is too cute! It looks like butter! 🙂 Since it comes in smaller packs, it is more hygienic and convenient. All you have to do is open a pack and store the leftover in the refrigerator. 1 pack can last for 3-4 uses.
Price:
If you're interested in purchasing this, you can get this at Etude House for P198.00.
How to Use:
After facial cleaning and prior to toner application, massage pack onto facial surface. Avoid contact with eyes and mouth. Leave on for 10 minutes and rinse off with warm water.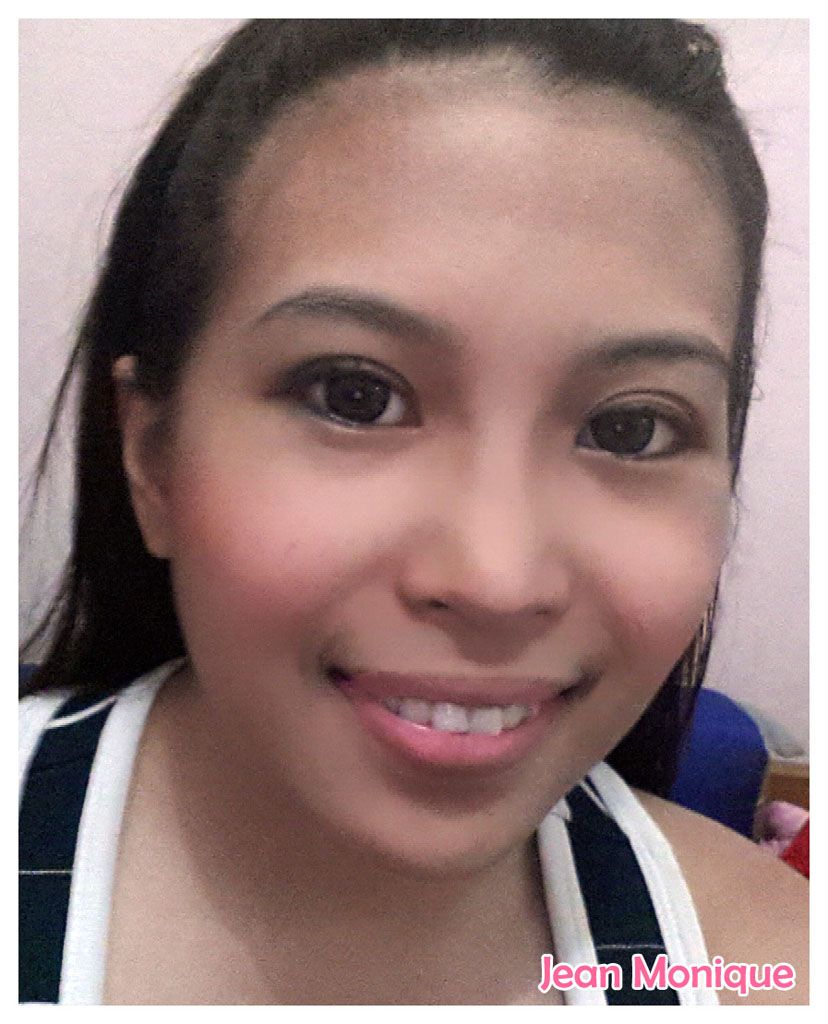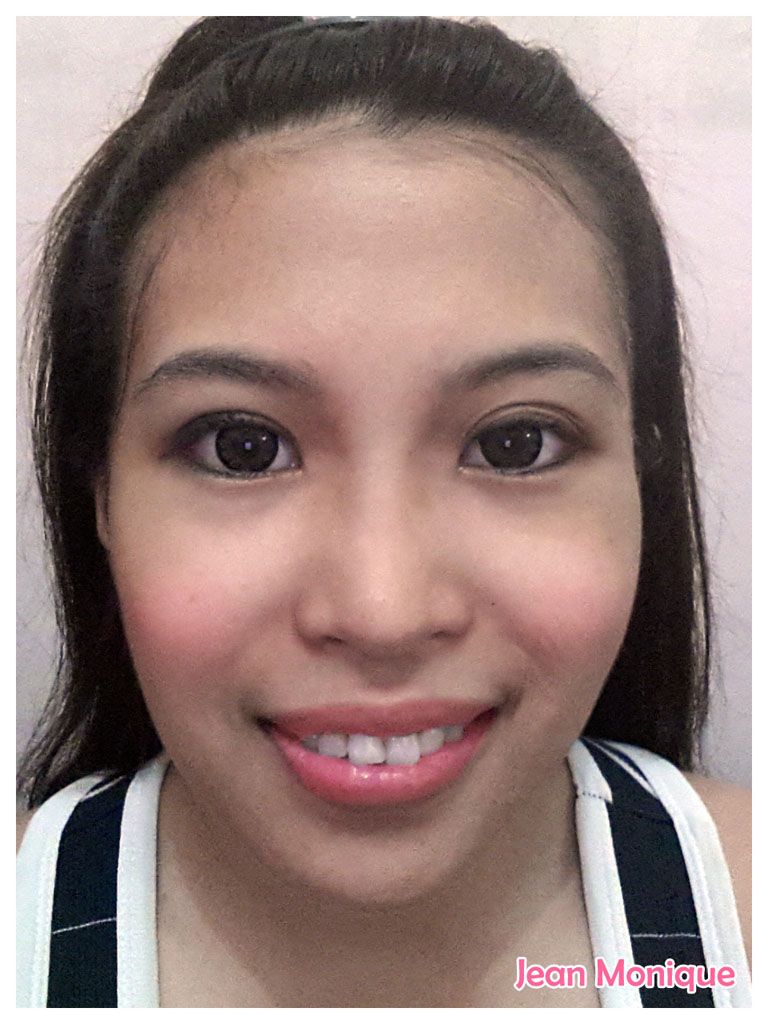 The Product:
The sample I have contains red ginseng. The wash-off pack has a smooth, viscous, and sticky texture. It does not have a very strong smell. It is easy to apply. I am amazed how easily it glided on my skin… and I'm happy to say that I probably used just one-fourth of the pack. I can use what's left the following days. 🙂 After leaving it on for 10 minutes, just wash it off with warm water. It's a bit sticky so it takes a while to remove everything.
By the way, make sure you use a head band to prevent the product from sticking to your hair when you apply it.
What I love:
After applying the product, my skin immediately felt soft and moisturized. Honey does wonders to the skin. It is easy to use. It smells good and my skin feels so refreshed. I also love their cute packaging and it is so affordable!
Since the product costs P198 for a pack of 4, and you can use 1 pack for up to 4 times, it's like you just spent around P12 for a moisturized skin. 🙂 So cool, right?
What I don't love:
After washing it off, somehow the moisturizing effect was rinsed off as well. The effect is short-acting compared to the other moisturizers that I use.
Will I repurchase?
Maybe. I just love Etude House products! Even though this product is not as remarkable as the others I have tried, I will still keep on purchasing their products. 🙂

Do you have any suggestions on which products I should review next? Just let me know, okay? 🙂
xoxo,
♥ Monique ♥
Facebook | Twitter
You May Also Like
June 15, 2018