Bacolod Souvenirs
July 15, 2012
It is a tradition of mine to buy souvenirs whenever I go some place new. Here are the ones I bought from Bacolod.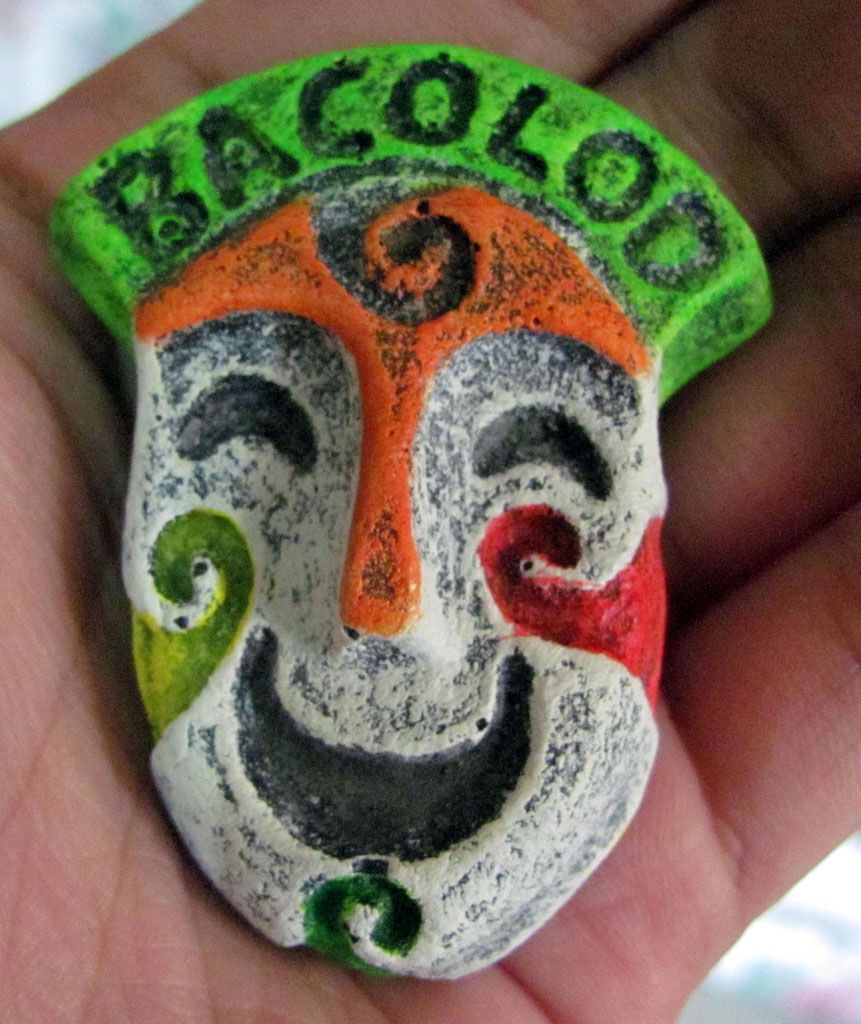 The MassKara Festival is a festival held each year in Bacolod City every third weekend of October nearest October 19, the city's Charter Inauguration Anniversary. The word "MassKara" is a portmanteau, coined by the late artist Ely Santiago from the word "mass" meaning "many or a multitude of the people", and the Spanish word cara meaning "face". A prominent feature of the festival is the mask worn by participants; these are always adorned with smiling faces. MassKara thus means a multitude of smiling faces. The word is also a pun on maskara, the Filipino term for "mask".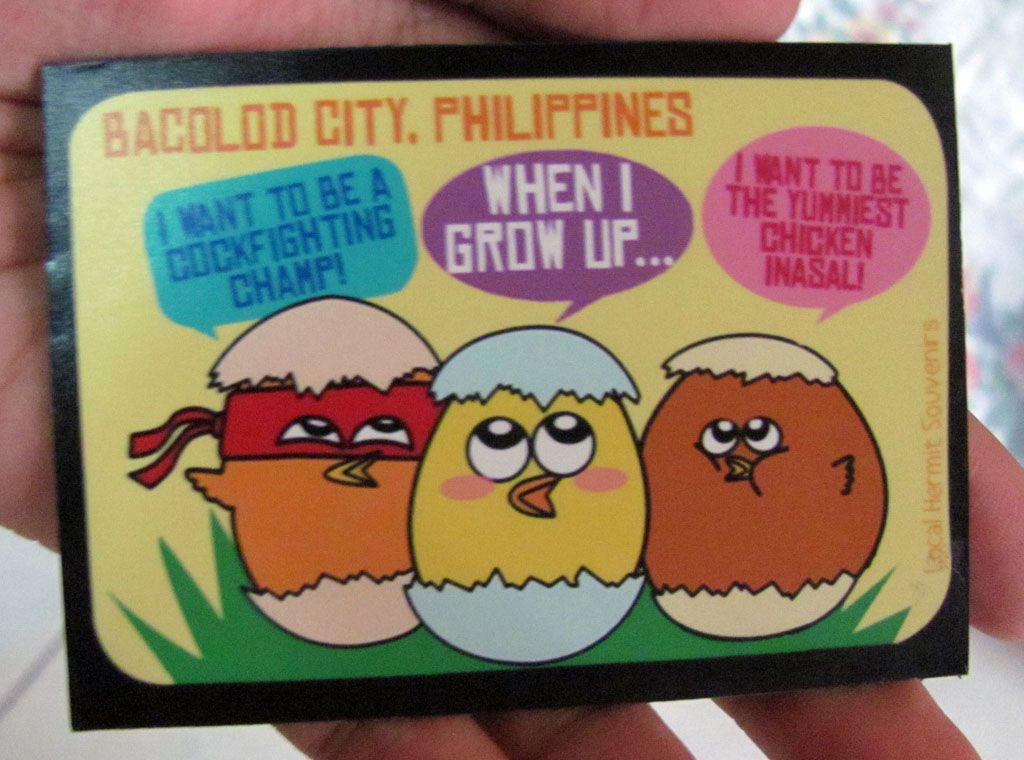 Chicken Inasal is one of their specialty dishes in Bacolod. In all honesty, it really tastes better in Bacolod than the ones I have tasted in Manila. If you want to have the best chicken inasal, you should visit Chicken House. Chicken Inasal literally means "grilled chicken." What makes it different from other grilled chicken is it's delicious tang and distinct orange color from annatto oil.  The marinade has both vinegar and calamansi juice which makes the chicken very tender and savory. 🙂

I love this cute souvenir shirt. 🙂 Best summarizes how I feel. ♥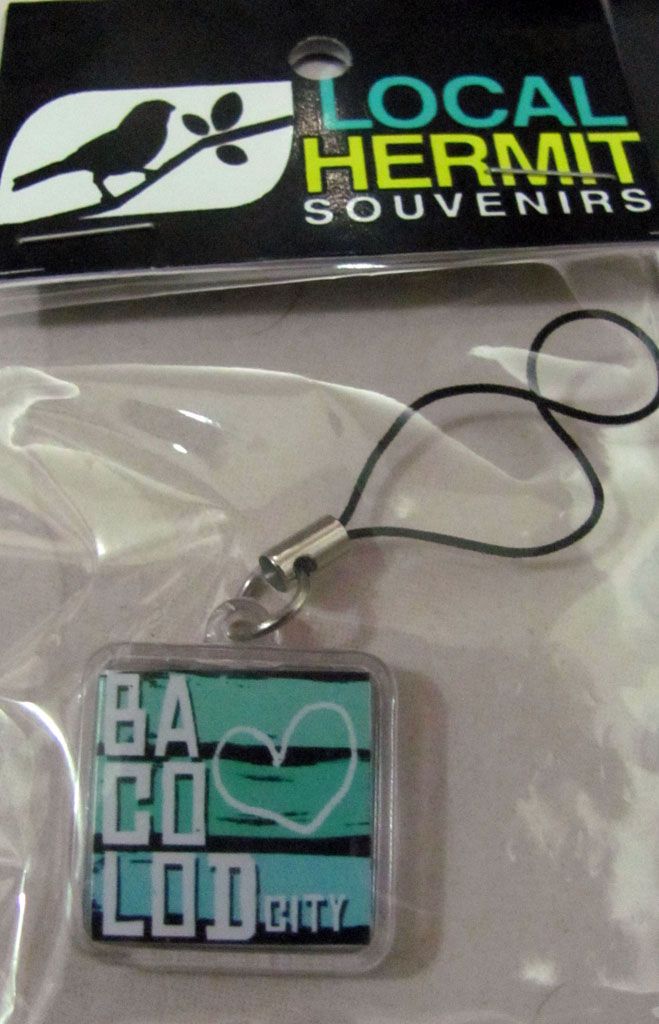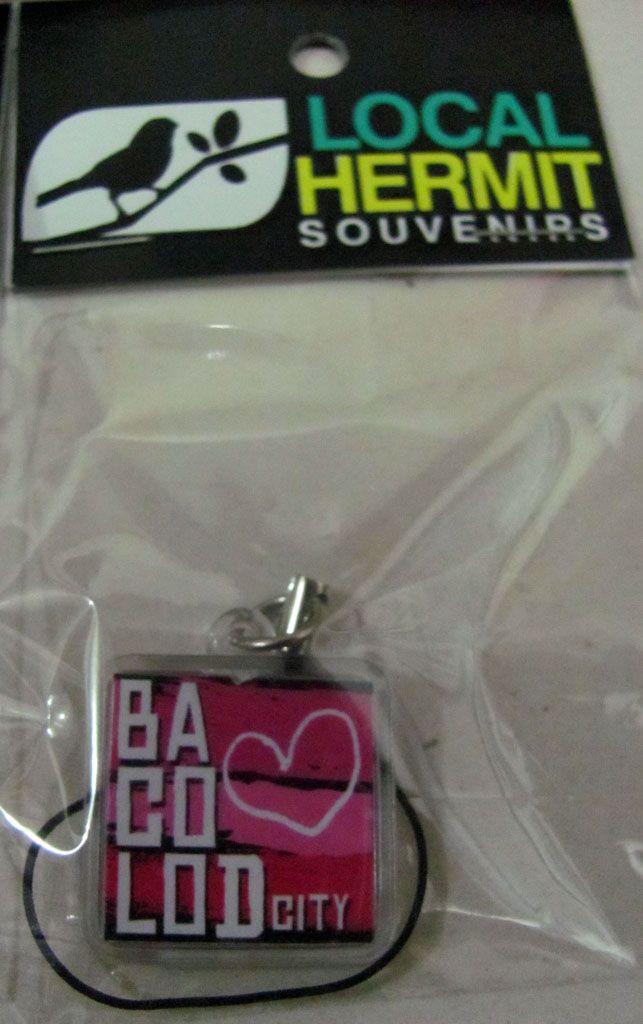 I always get HIS & HERS souvenirs for me and Rhalph. ♥ And of course, another key chain showing a nice MassKara.
I really enjoyed my 6 day stay in Bacolod. I just love that my work allows me to travel and learn more about the Philippines! Til next time, Bacolod!
xoxo,
♥ Monique ♥
You May Also Like