Bonjour Bella!
I'd love to introduce to you a new brand of Korean skincare products that I'm trying right now. If you're following me on Snapchat (jmoniquesanchez), you would've seen my mini reviews already. ❤
Langsre specializes in skincare products that are made with 99.9% natural ingredients. Thus, they are guaranteed safe to use for all ages and skin types. Yes, even babies and those with sensitive skin can use these products!
For this brand, I've been given a facial foam, whitening cream, CC cream, and sun mist to try. Let's start with the facial foam.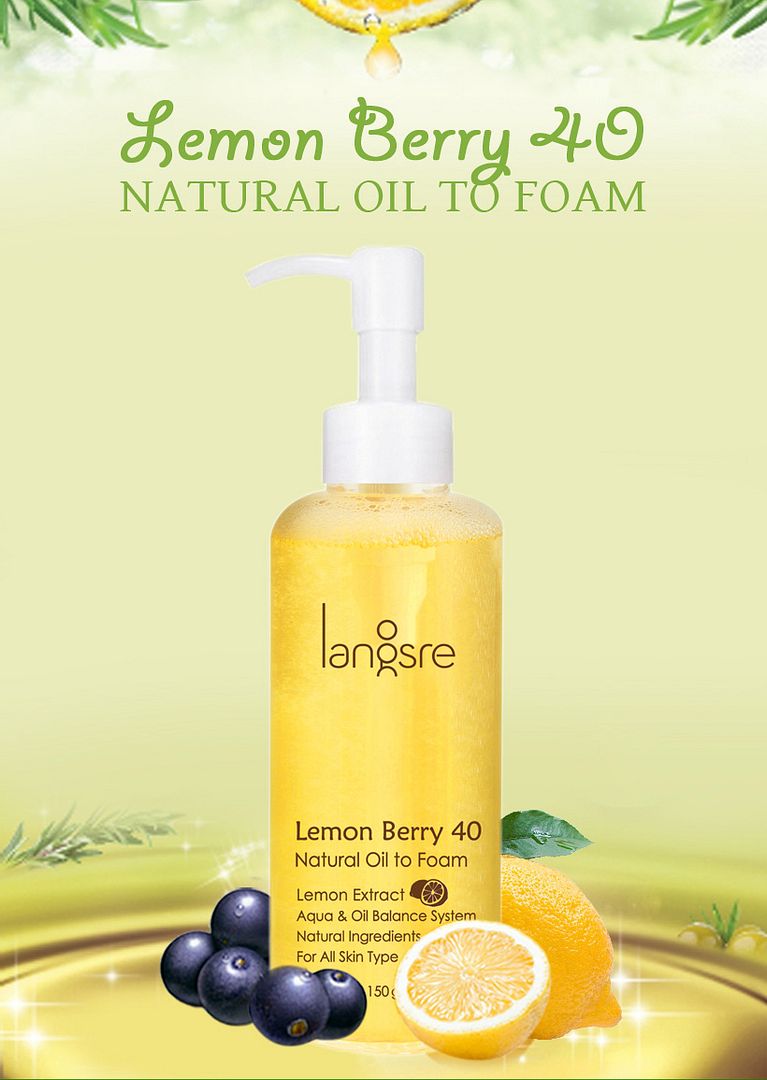 Langsre Lemon Berry 40 Natural Oil to Foam contains lemon extract which is known for numerous beneficial effects on the skin such as lightening of dark spots and pigmentation, removal of blackheads and pimples, and healing of acne scars. It's also a common ingredient in cleansers, toners, exfoliators, and masks.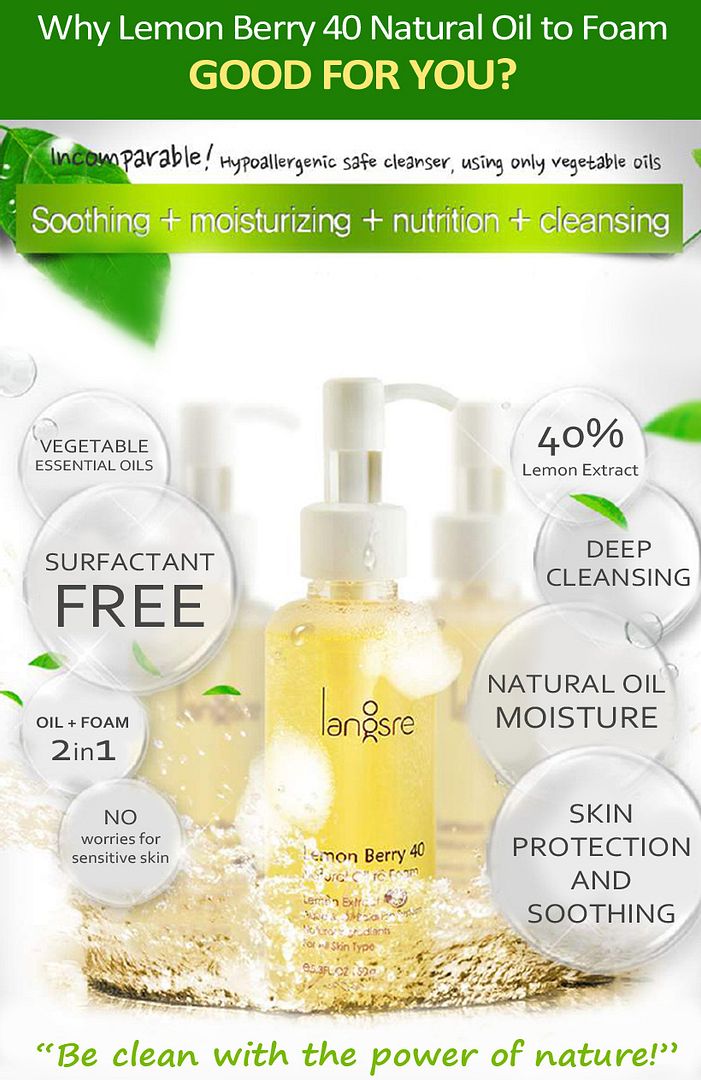 One of the features of this product is its aqua & oil balance system. If you normally use cleansing oils prior to using facial washes, you'll be glad to know that this product simplifies your cleansing routine.
And since this product is made of natural ingredients it is safe to use by anyone–of any age and any skin type.
I was able to try the 20g travel size version of this product. The product is pale yellow in color and has a faint lemon scent. As you can see below, it's quite small and handy. This is the perfect size for those who want to try this product first before getting the regular version. And of course, it's easy to bring along when traveling.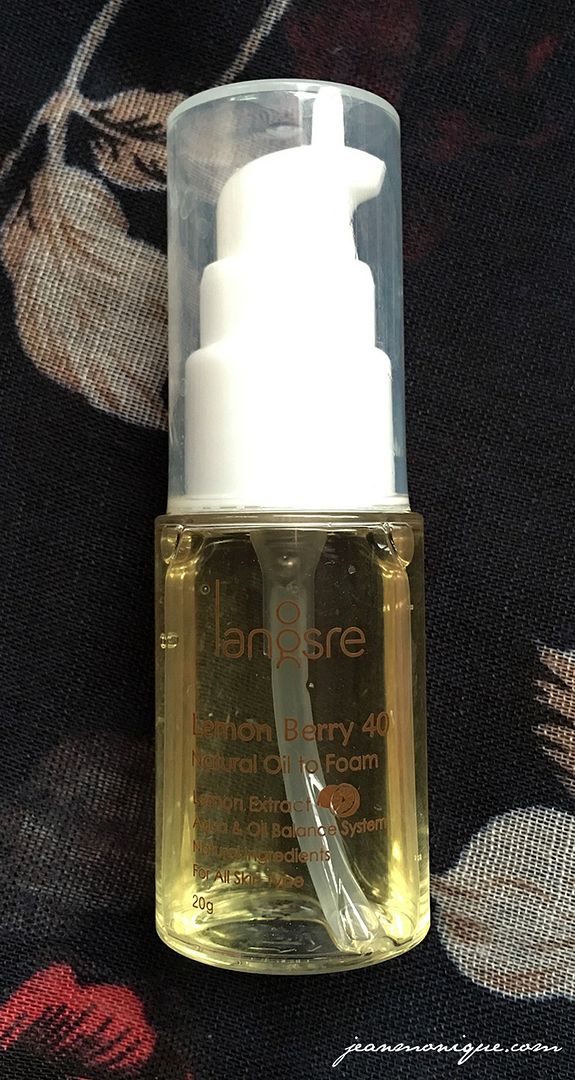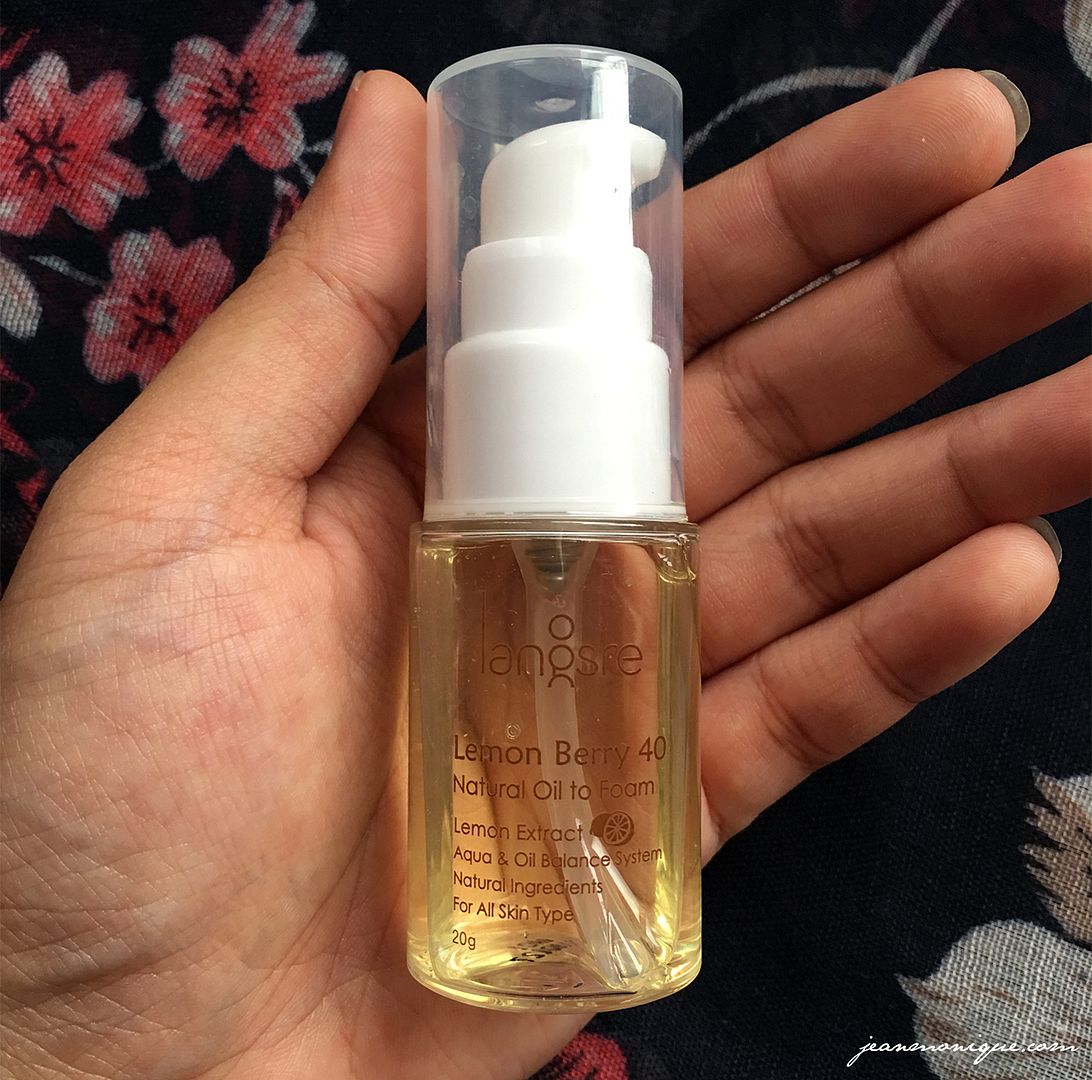 Langsre Lemon Berry 40 Natural Oil to Foam can be used twice a day, morning and night. In the morning, I use one pump, apply it on my dry skin in a circular motion, splash some water, massage all over the face to create a foam, and then rinse with water. At night, I use one pump first to remove all traces of makeup, dust, and other impurities. After rinsing, I'll repeat the process once more to thoroughly cleanse the face.
This is me before and after using Langsre Lemon Berry 40 Natural Oil to Foam in the morning. After cleansing, my face feels fresher, lighter, and cleaner.  Because I'm only using one pump, it doesn't foam very much. I love how easy it is to rinse off and how it doesn't dry up my skin. After a week of continuous usage, I didn't experience any breakouts at all!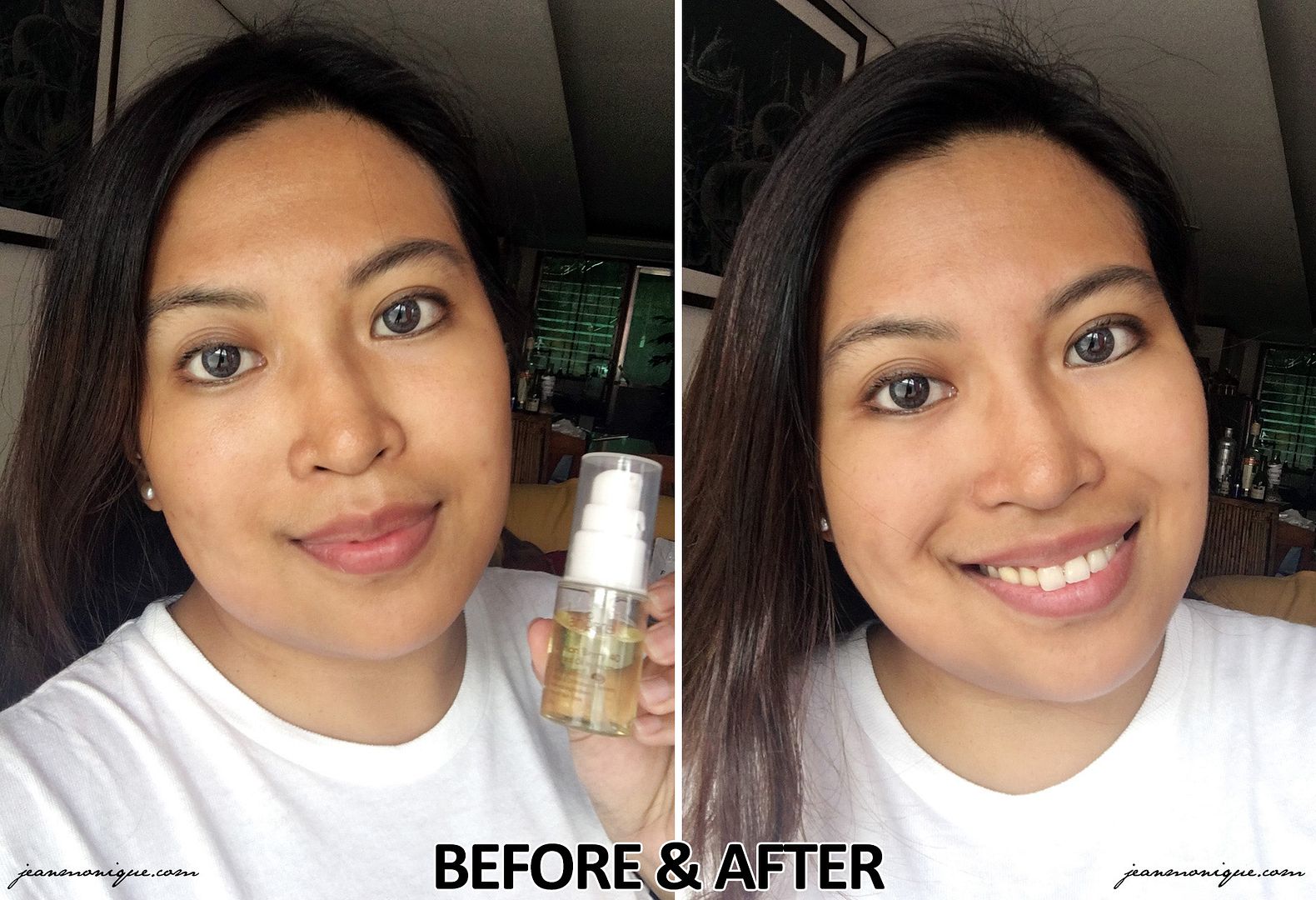 Because of its aqua and oil balance system, Langsre Lemon Berry 40 Natural Oil to Foam it can also remove permanent markers and even waterproof makeup!

Langsre Lemon Berry 40 Natural Oil to Foam is available in two packaging sizes: 20g (PHP 599) and 150g (PHP 1,199).
At its regular price, the product seems a bit pricey. But since it combines cleansing oil + facial foam in one product, I believe it's totally worth it! They're currently on sale at Lazada Philippines (20g at PHP 199 and 150g at PHP 489) so go check out this one now. 🙂
So have you ever tried the Langsre Lemon Berry 40 Natural Oil to Foam or any other Langsre product? Share your thoughts below!
Thank you Ms. Jorgine and K Beauty for sending me these products to try. ❤
In my next post, I'll be talking about one of their bestsellers, which is the Langsre Magic Whitening Power Cream. Stay tuned!