Bonjour Bella!
In my previous post, I shared about my #changedestiny story and my thoughts on the SK-II R.N.A. Power Radical New Age Essence.
This time, I'm going to share with you my experience after using SK-II R.N.A. Power Radical New Age Cream.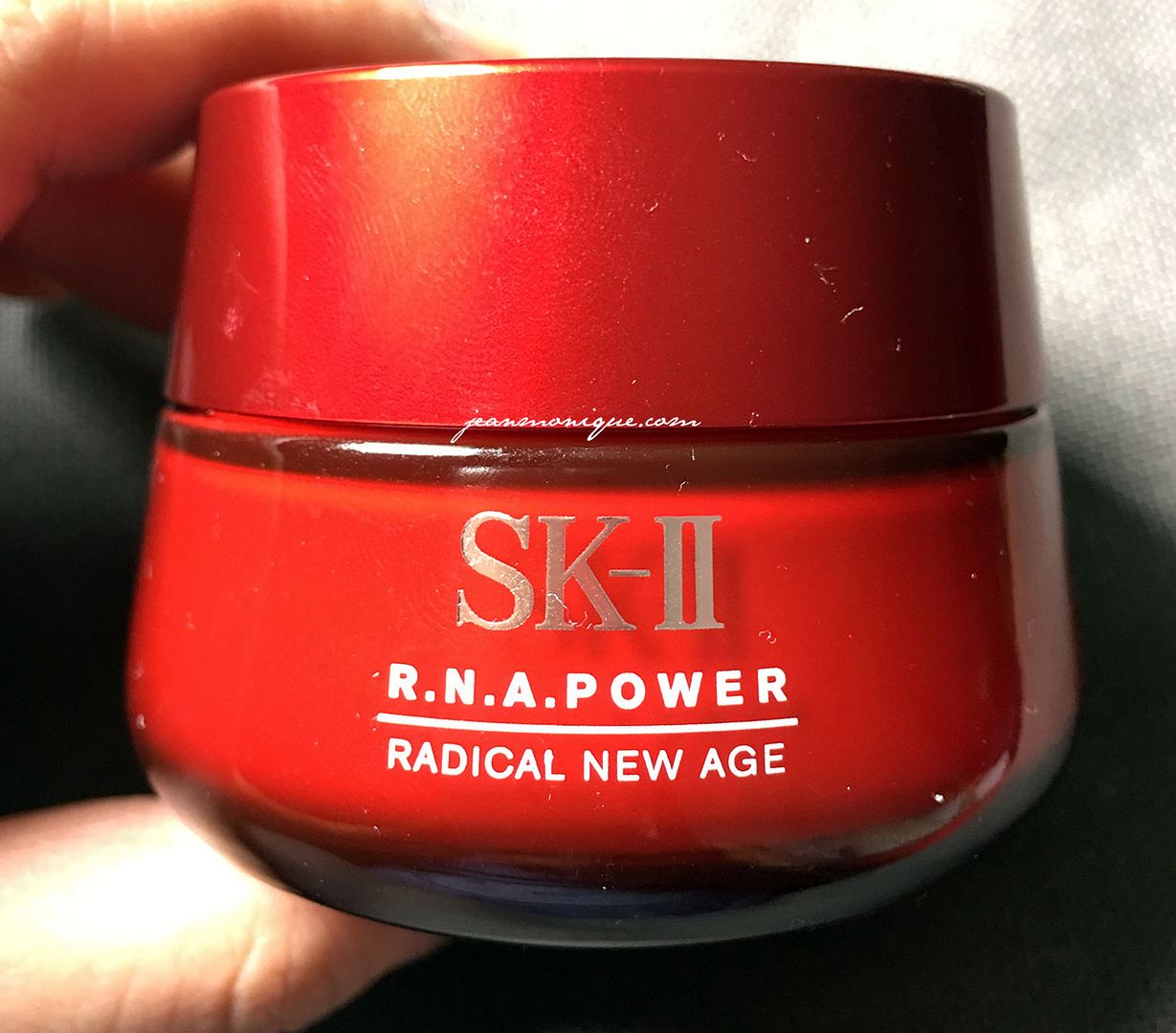 The R.N.A. Power Radical New Age Cream contains the following ingredients: Pitera x Radical New Age Complex (hydrolyzed soy and yeast protein) which targets the source of lengthwise-crosswise firmness, Cholleragan which reduces visible wrinkles, and Glyco-repair (carob extract) which improves texture.
Basically, the R.N.A. Power Radical New Age Essence and Cream firm up the skin lengthwise and fill in the gaps crosswise resulting in a hydrated, youthful, and glowing skin from every angle.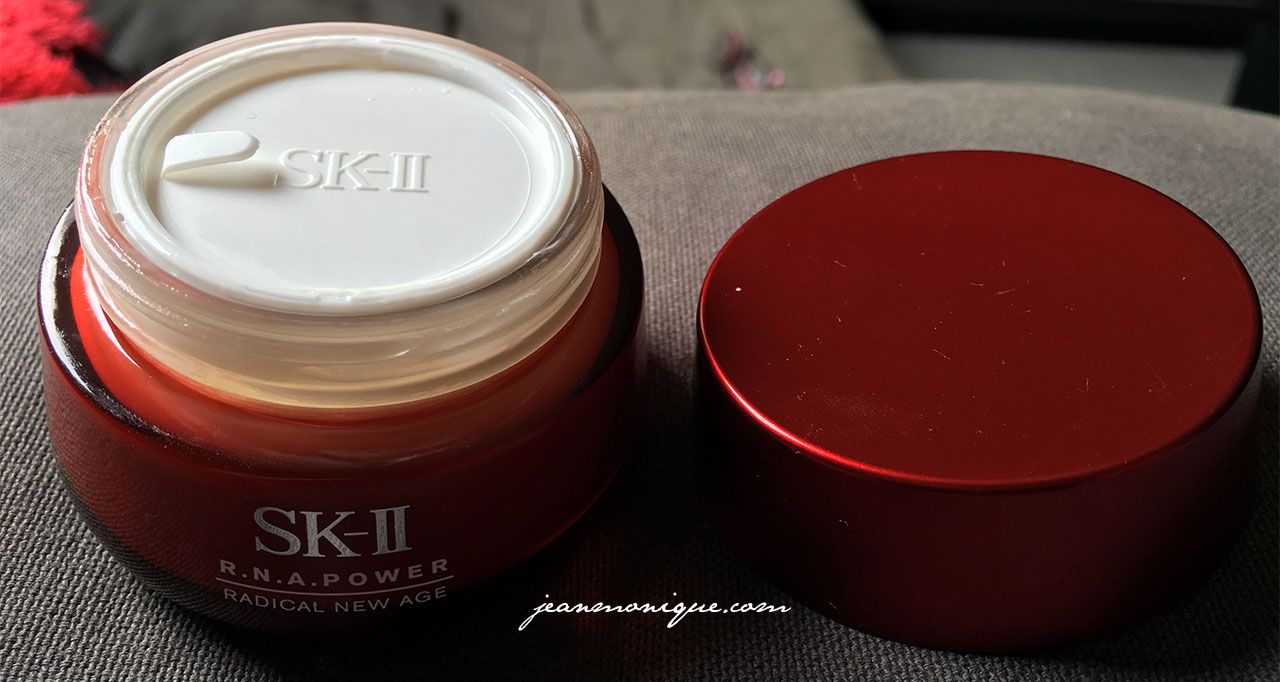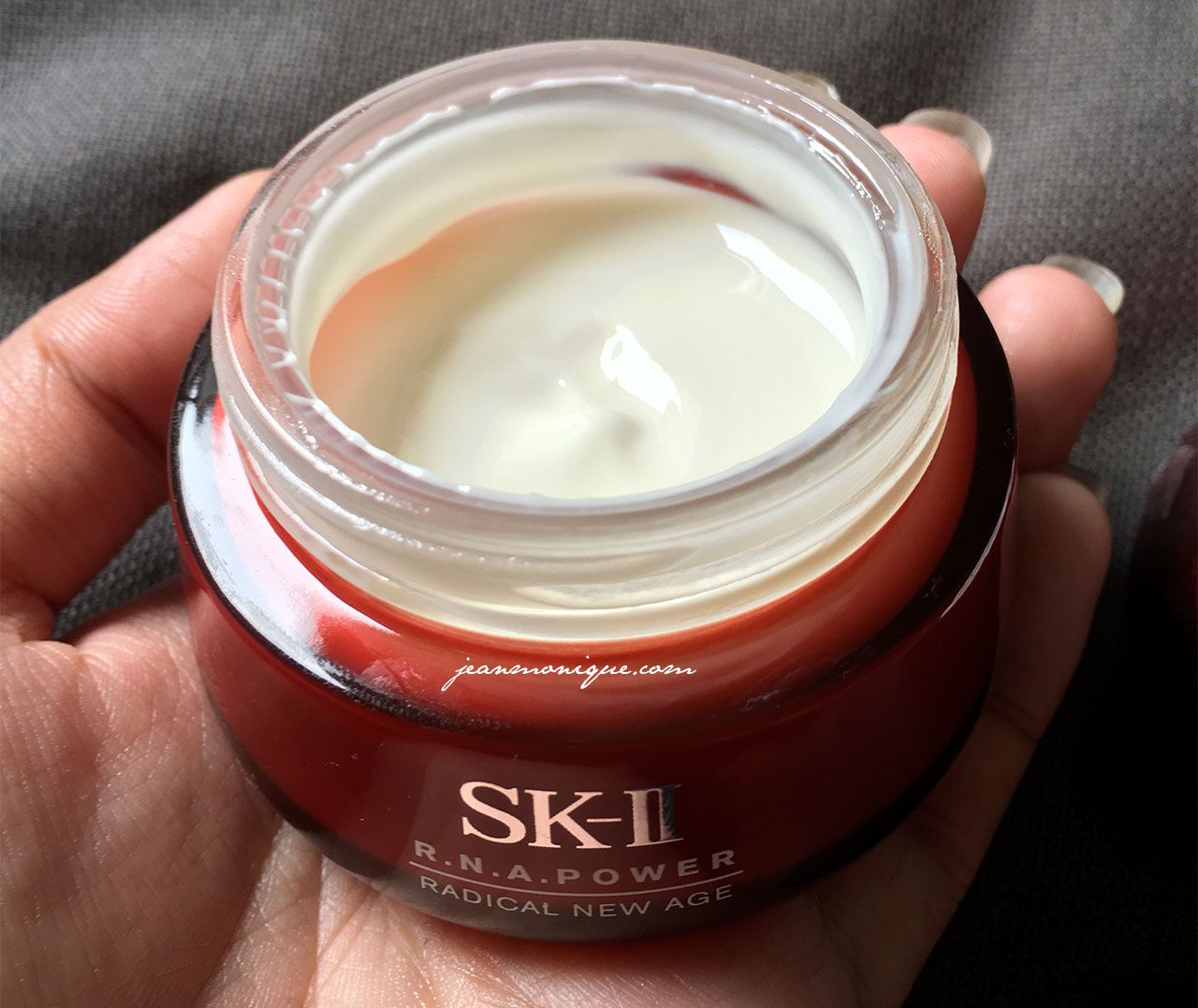 The R.N.A. Power Radical New Age Cream comes in a red glass jar with a lid. It doesn't come with any applicator so make sure that you clean your hands thoroughly before using them to scoop out the product. I don't mind not having an applicator as I'm the only one using this product anyway.
As I've mentioned previously, I accidentally dropped the bag containing these 2 SK-II products when I was on vacation few weeks ago. Thankfully, they didn't break or crack. No product spilled, either. Now, I'm confident that I can bring these two products with me wherever I go. 🙂
The cream has a rich and thick consistency. I just scoop out a pea-sized amount of the cream, use my fingertips to dot on my forehead, cheeks, and chin, and then spread it in an soft and outward motion until my entire face is covered with the cream.
The product is easily absorbed by the skin. With its thick consistency, you might think that you'd end up having oily skin. But after it has been thoroughly absorbed, you'll feel that your skin is more soft and plump.
By next morning, my skin has become softer than it has ever been. There's a good bouncy feel to it and I could see that my skin was glowing.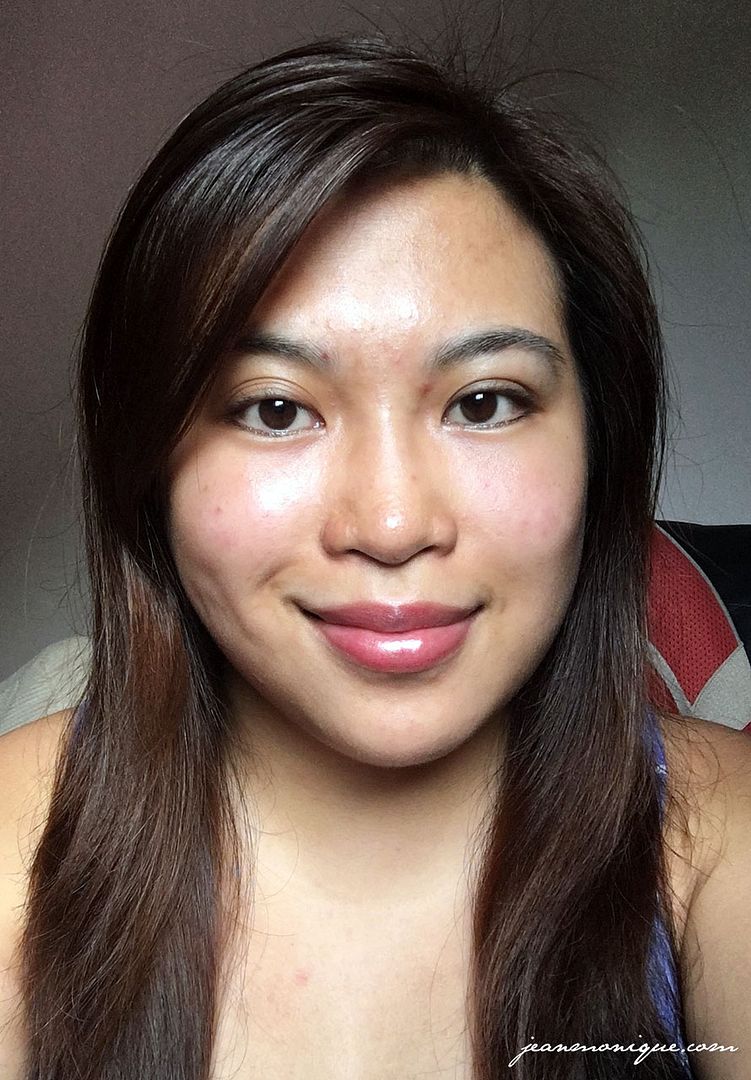 So I continued using the product for more than 3 weeks now and I noticed that my skin condition has greatly improved. I have been using the essence and cream twice a day and I never had any breakouts. My skin is sooo soft and smooth. I sometimes catch myself touching my face just to marvel at its softness.Oops haha! And the best part is, my skin is glowing and it certainly looks (and feels) younger!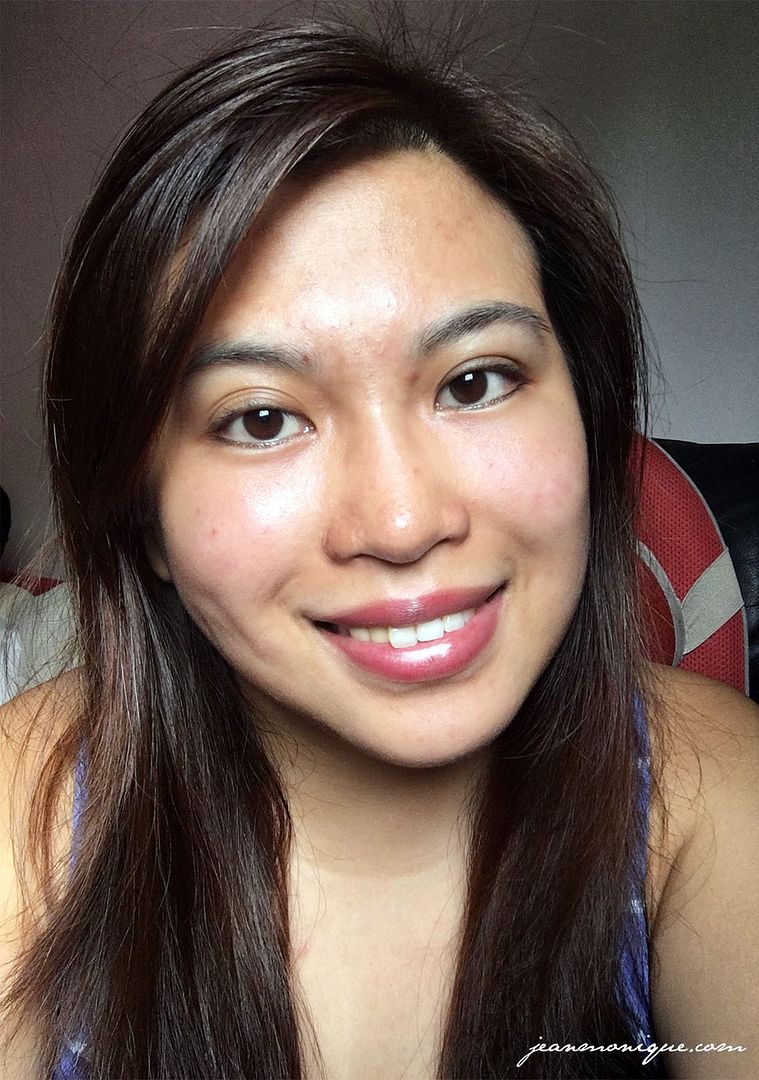 Ever since I started using it, I have been wearing less makeup. Previously, it takes me about 15-20 minutes to do a full skincare and beauty routine in the morning since I apply the following: cleanser, toner, serum, moisturizer, sunscreen, foundation, concealer, powder, eyebrow powder, eyeshadow, eyeliner, mascara, blush, highlighter, lip balm, lipstick). Now, I just use cleanser, toner, SK-II R.N.A. Power Radical New Age Essence, SK-II R.N.A. Power Radical New Age Cream, sunscreen, powder (optional), eyebrow powder, blush, lipstick). My morning routine is now under 5 minutes. Thus, I get to have more sleep! Haha!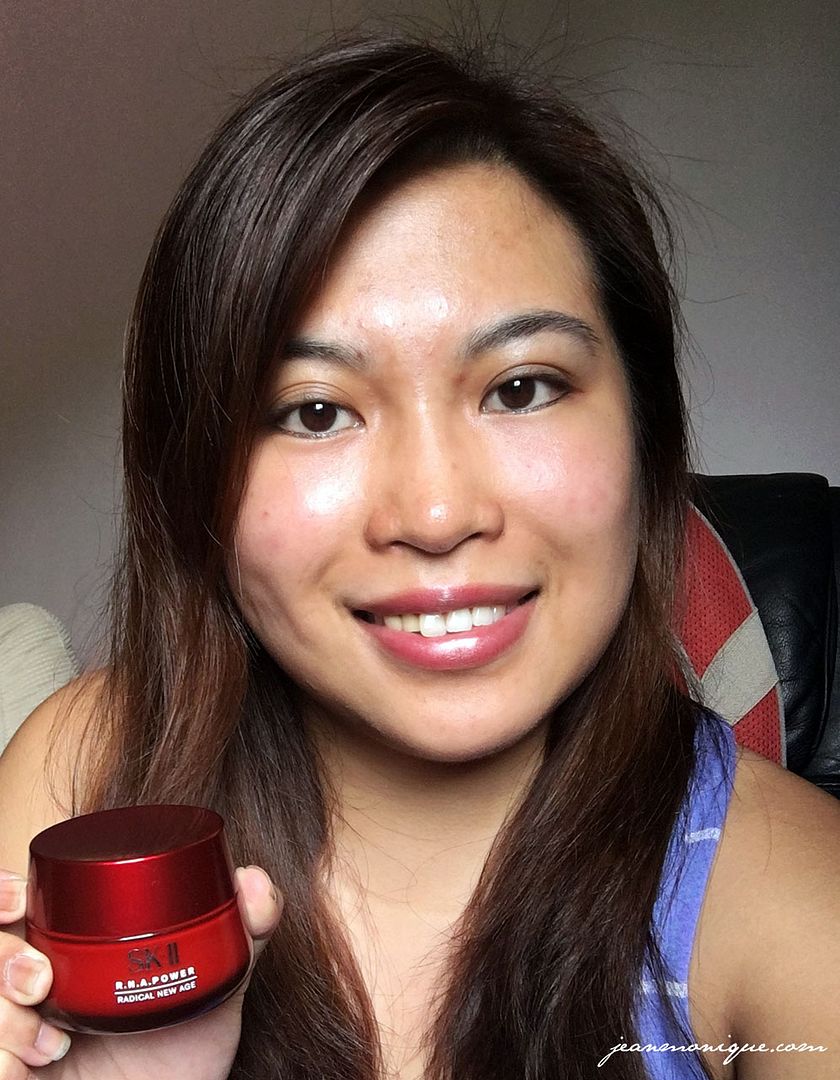 In these photos, I haven't used any makeup. It was just cleanser, toner, essence, and cream. I really love the youthful glow and the natural rosy cheeks, even without makeup. I don't look so pale anymore.
The dark circles under my eyes have lightened thus my eyes looked brighter. The fine lines on my forehead have become less visible too.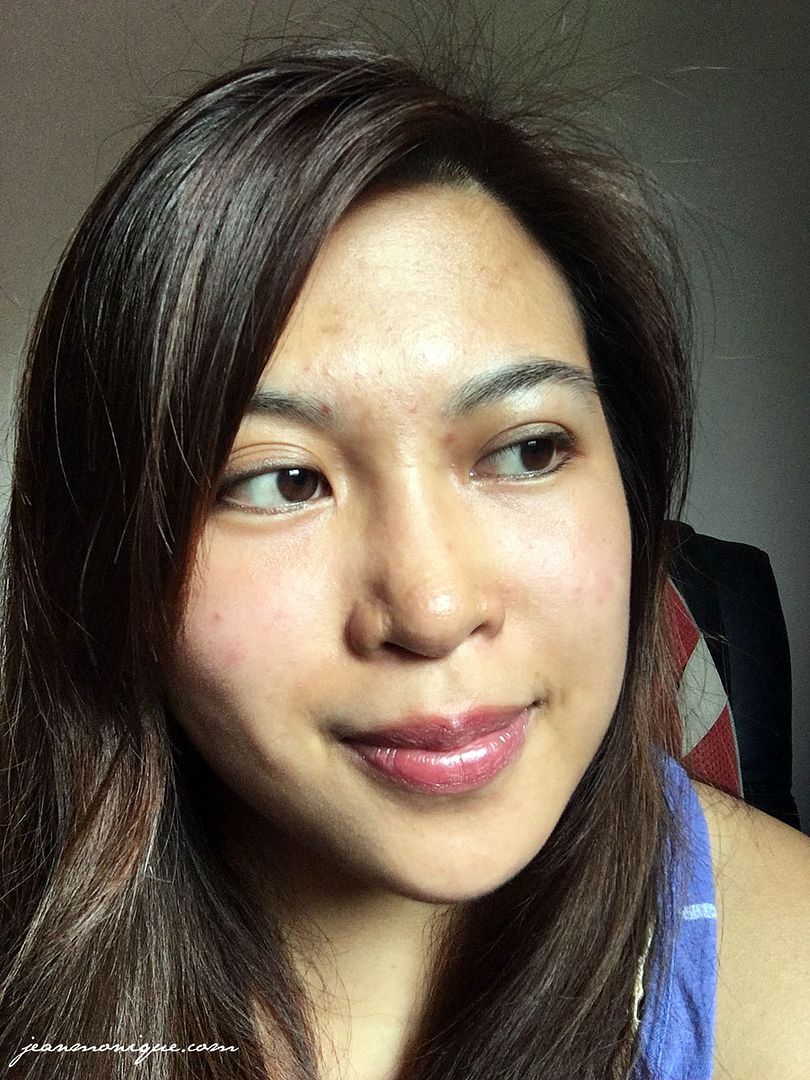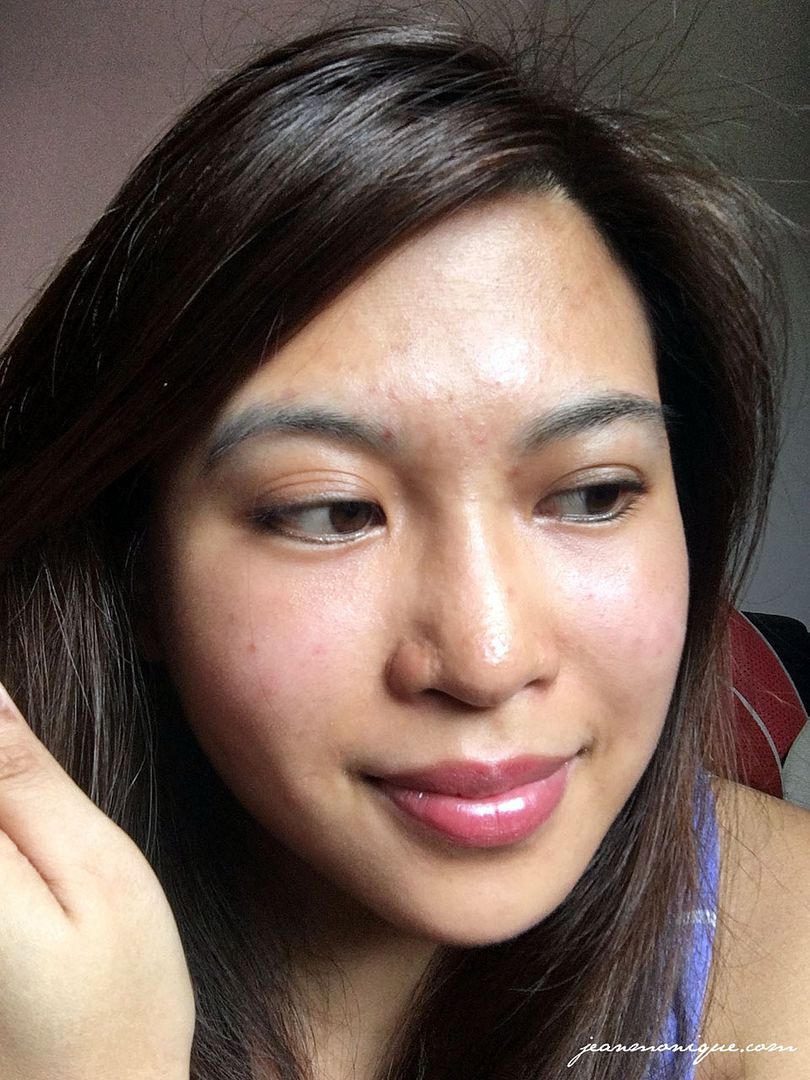 Here's a comparison of my face before applying any SK-II product, after applying continuously for 3 weeks, after applying essence, and after applying cream.

I've said this before and I'll say it again and again…
I've tried several products but nothing works like SK-II. It drastically improved my skin condition and discovering SK-II is like finding your one true love. <3 Truly, SK-II is the leading expert in anti-aging skincare science.
If you're a fan of the Stempower line, you will surely love the R.N.A. Power line.
I would recommend the SK-II R.N.A. Power line to all women who are in search of an anti-aging skincare product that definitely works. It's time to take control of our destiny and start to feel more confident in our own skin from every angle and for many years to come. Indeed, the power of destiny is now in our hands.
SK-II R.N.A. Power Radical New Age Ceam is available at the following sizes and prices: 50g – $149 | 80g – $219 | 100g – $234.
Thank you SK-II and Omy Blog Club for the opportunity to try the new SK-II R.N.A. Power Radical New Age Essence and Cream. <3
SK-II
Website | Facebook | Instagram | YouTube
Omy Blog Club
Website | Facebook | Twitter | Instagram