Bonjour Bella!
Last month, I was invited to attend the Tokyo Star Optical x Ettusais "Girls Who Wear Glasses" Beauty Workshop, where I learned about the different styles of makeup that go with different types of glasses. This workshop is very useful for someone who wears glasses like ME! So I was really glad that I got to attend this event.
Having opened on November 2014, Tokyo Star Optical is relatively new here in Singapore. In fact, this is their first store outside Tokyo and their 14th store globally. What makes them unique from other optical stores is their open store concept, where people are free to try pairs of glasses on their own. I've been wearing glasses for more than a decade already and I'm just so tired of pointing to the frames that I would like to try and having a salesperson take them out of the cabinet for me every single time. With an open store concept, I get to try unlimited frames and immediately see which ones are good for me. I can touch and feel whether the material, texture, and weight are to my liking. Plus, I don't need to bother anyone and there would be no salesperson waiting for me to hurry up. Thus, I can take my own sweet time in choosing the perfect pair of frames for me. 😛
They also offer package prices with top-ups on upgrades. And the best thing is, your glasses will be ready in 15 minutes! Yes, 15 minutes! Pretty fast, right?
So let me give you a tour of the store first so that you'll have a better idea of what I'm talking about. 🙂
The store offers a huge variety of frames and lenses. One of the featured lenses would be the Blue Coat lens which protect your eyes from the blue light coming from computers, TVs, mobile phones, and even natural light which causes eye strain, headache, and neck pain.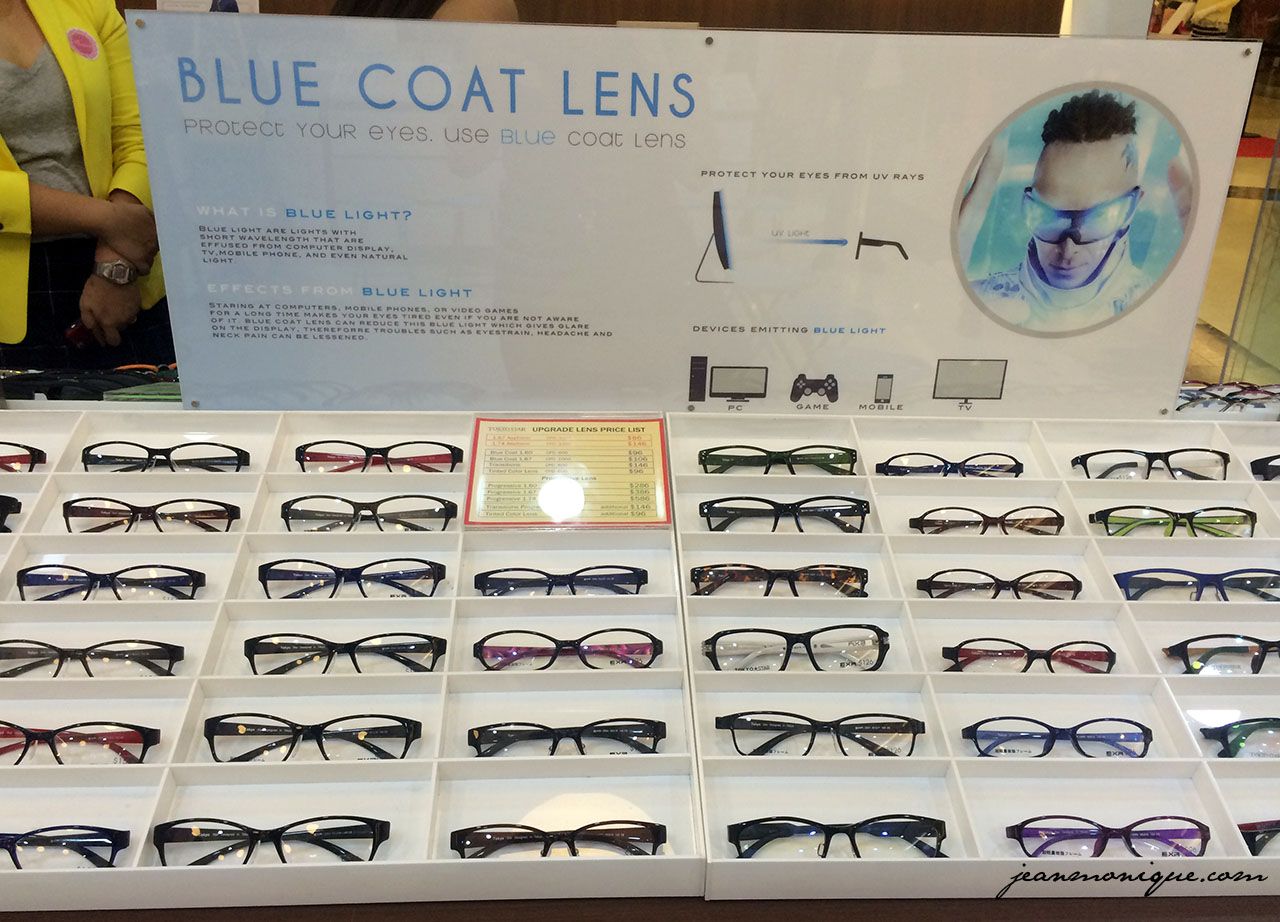 They also carry fashionable frames perfect for teens.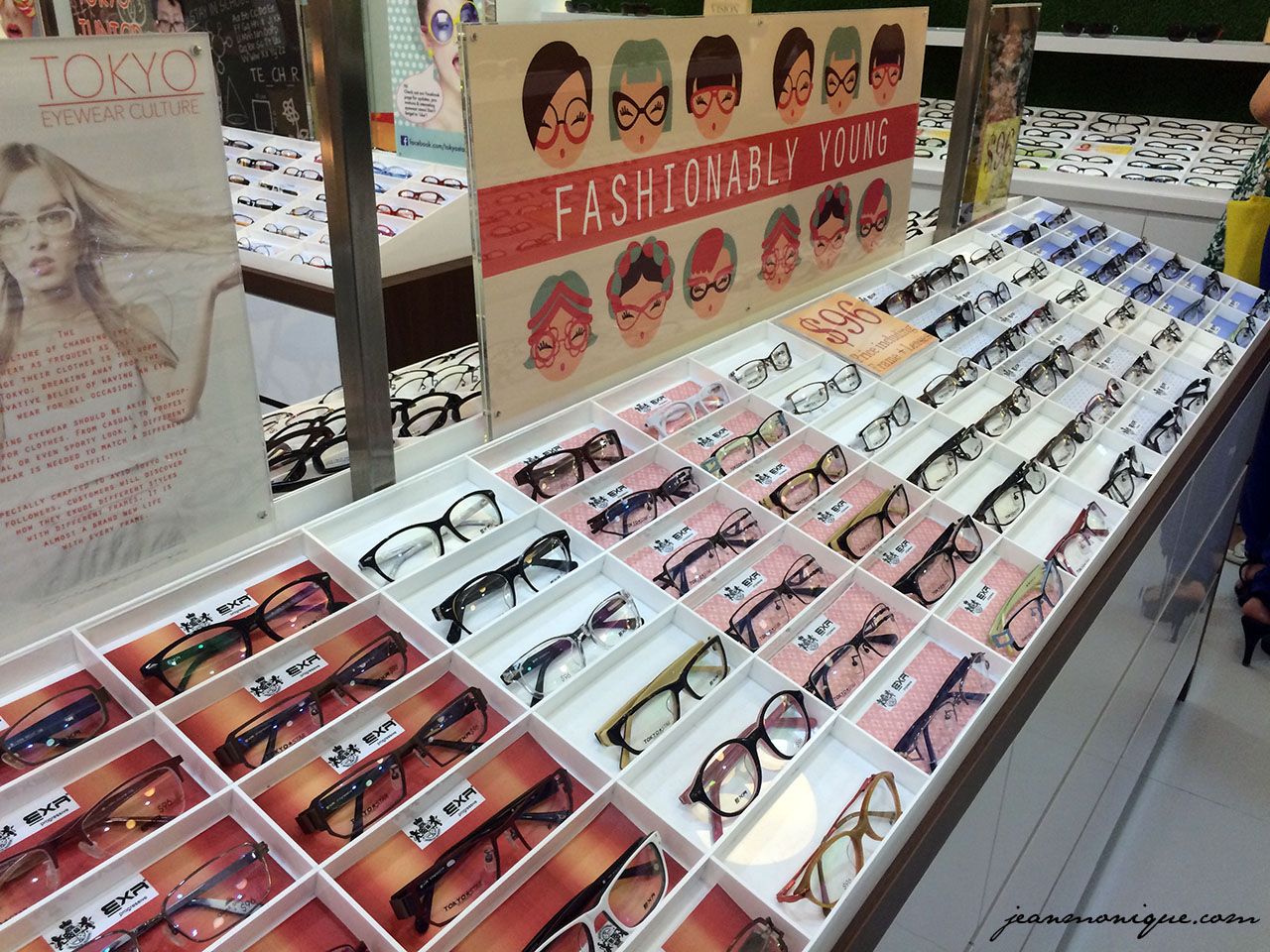 They're not just all about prescription eyewear. They also have sunglasses on sale!
And have you ever heard of Ultem frames? They're super light and fashionable!
They also have a section dedicated to Tokyo's Best Sellers.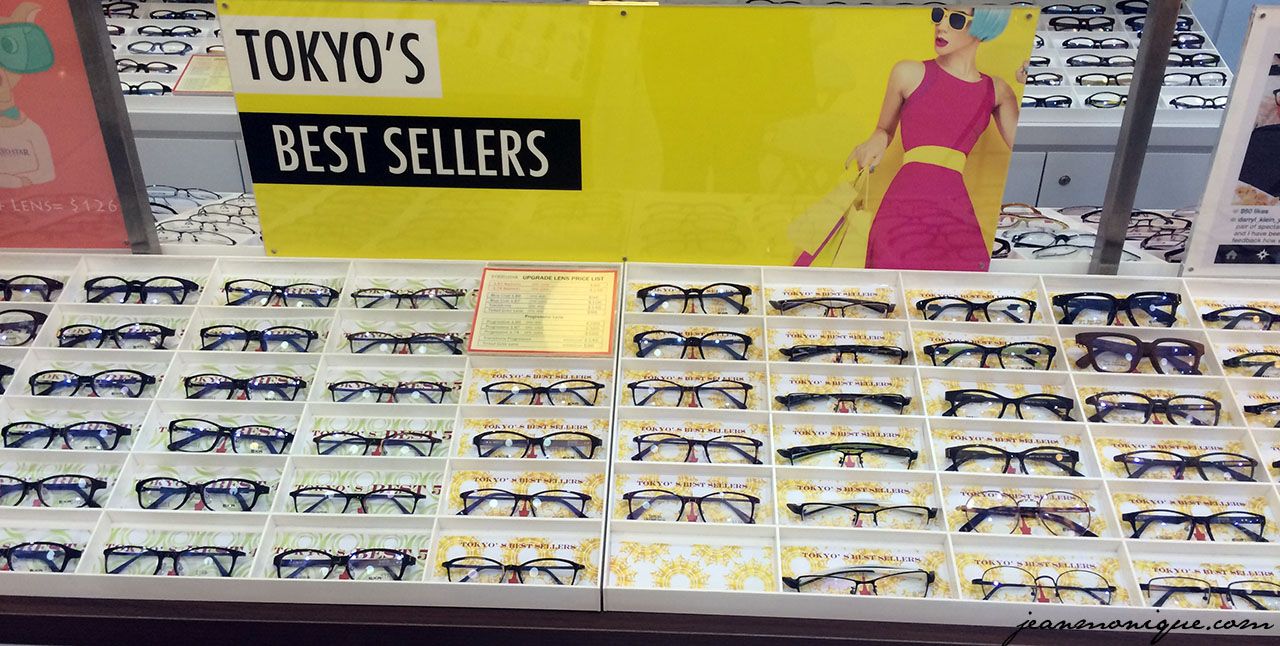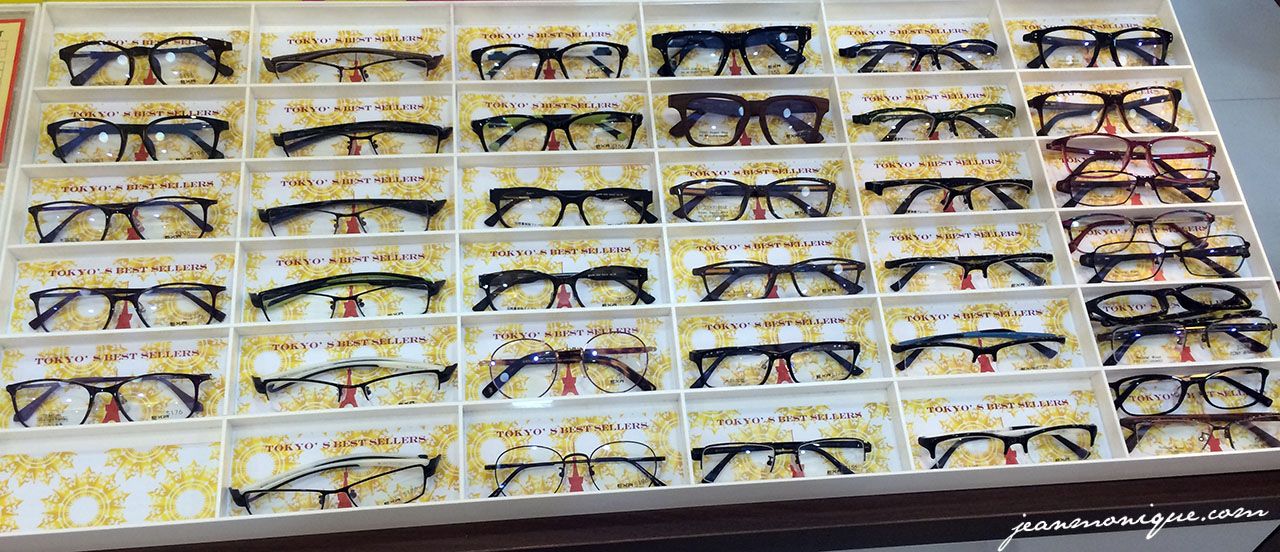 And of course, there are cute frames for the little ones.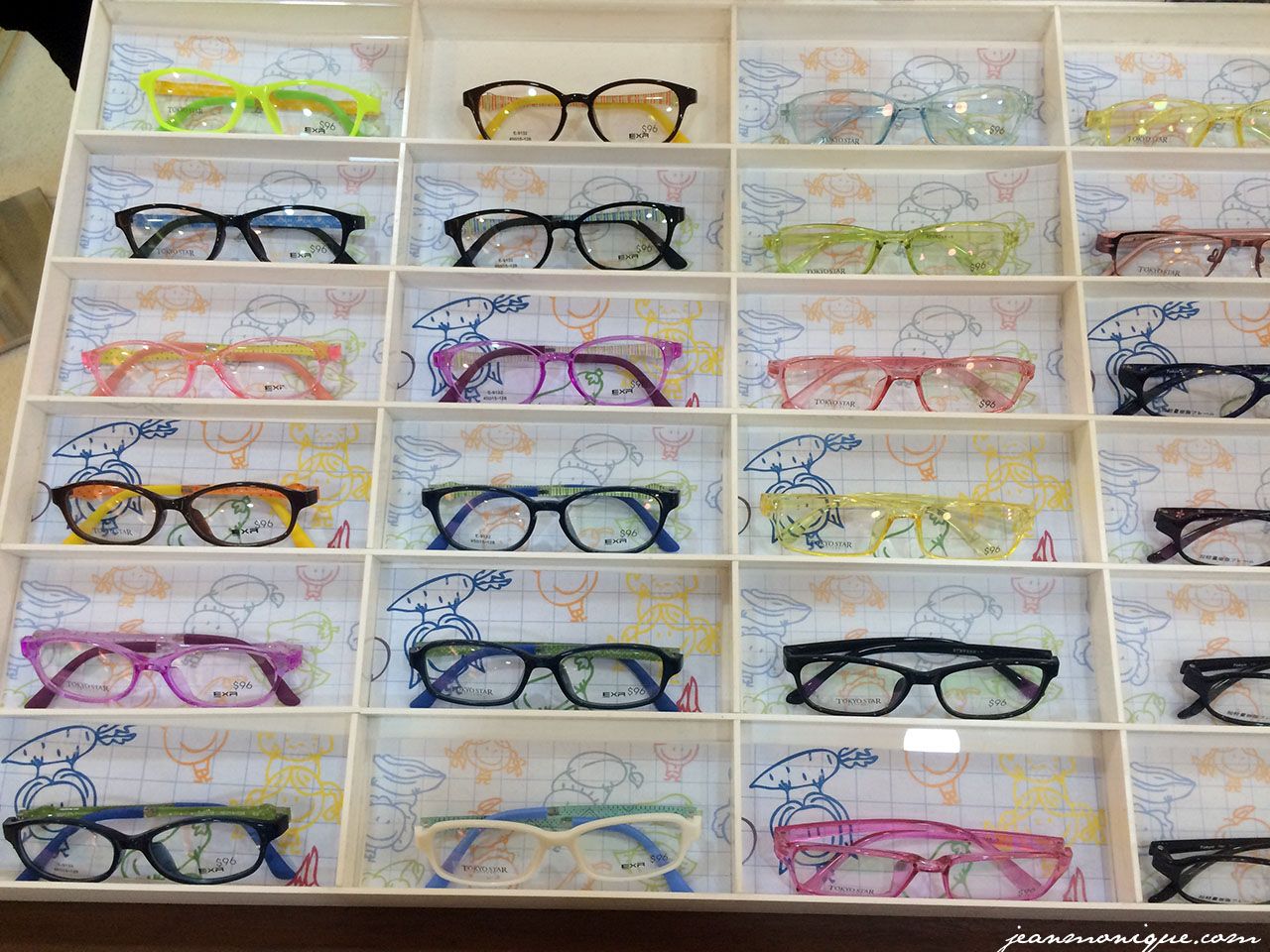 They also have an entire section for sale items. 🙂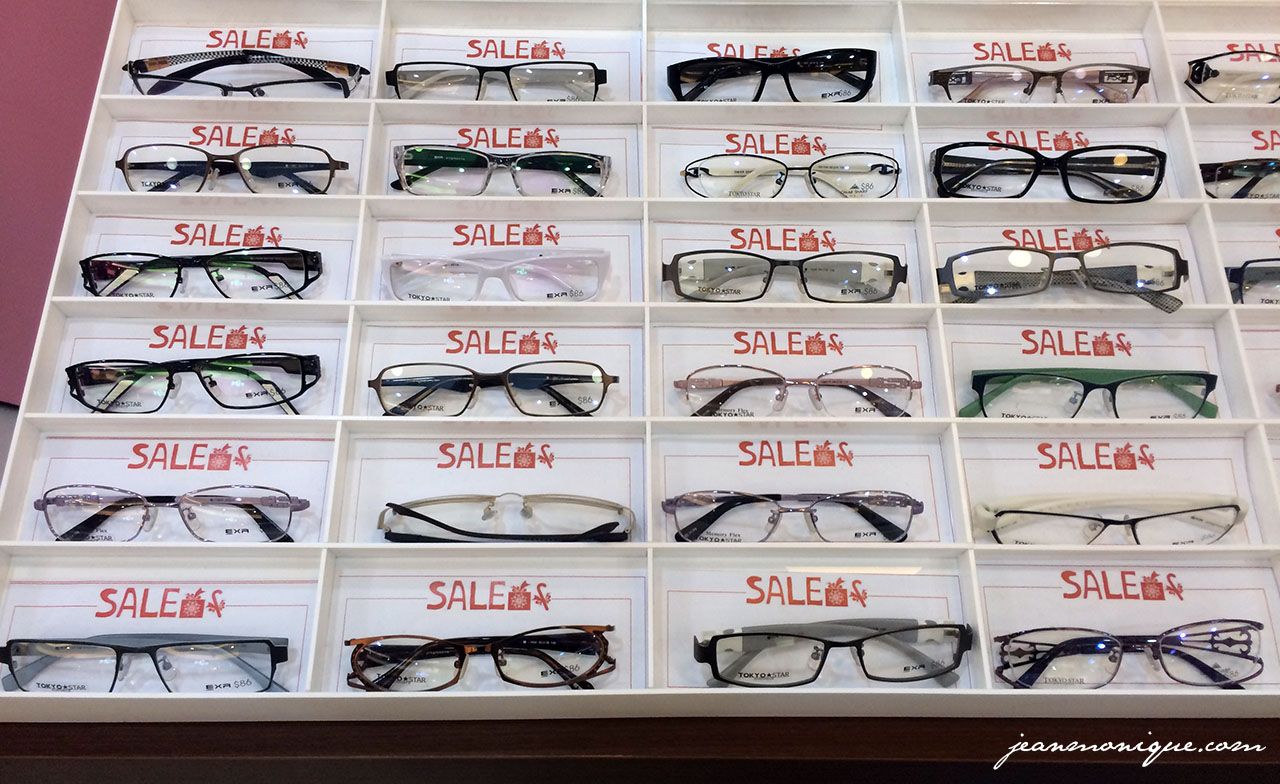 As you can see, the frames are organized in such a way that it will be easy for customers to try on different frames. Plus, all gondolas have mirrors attached on top of them.
As I've mentioned above, you can avail of frames + Tokyo lenses packages at 3 basic prices: $96, $126, or $156.
And if ever you need to upgrade your lenses to a special one, this is the price that you have to top-up.
Their frames and lenses are pretty affordable considering you're getting high quality and fashionable glasses in as little as 15 minutes. Plus, their staff are really friendly too. So if ever you have any questions or concerns, feel free to ask them about it and they'd be glad to assist you.
Here are some of the frames I tried on that I really really love. <3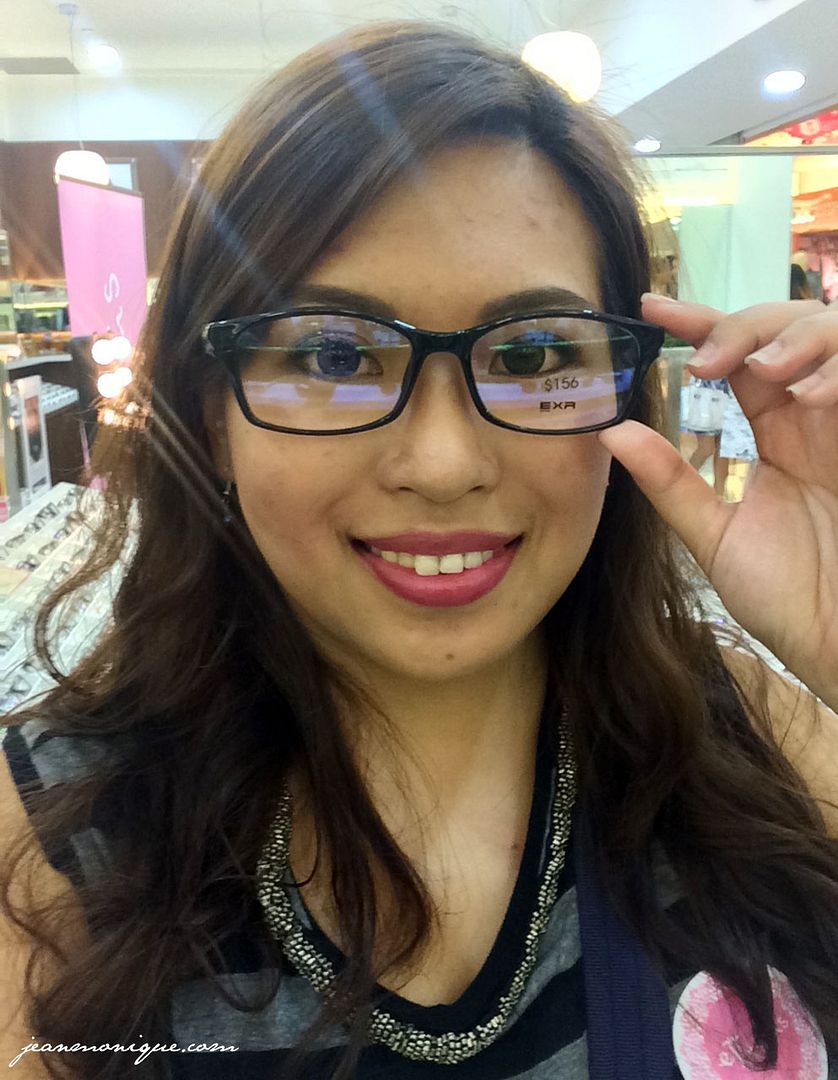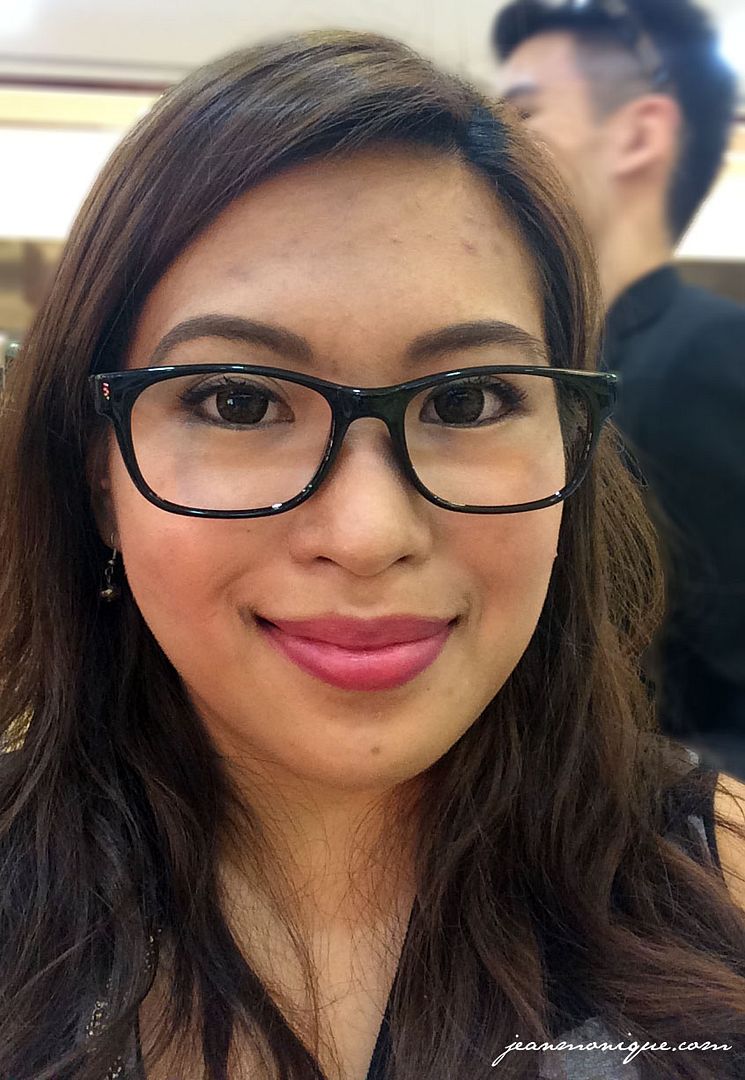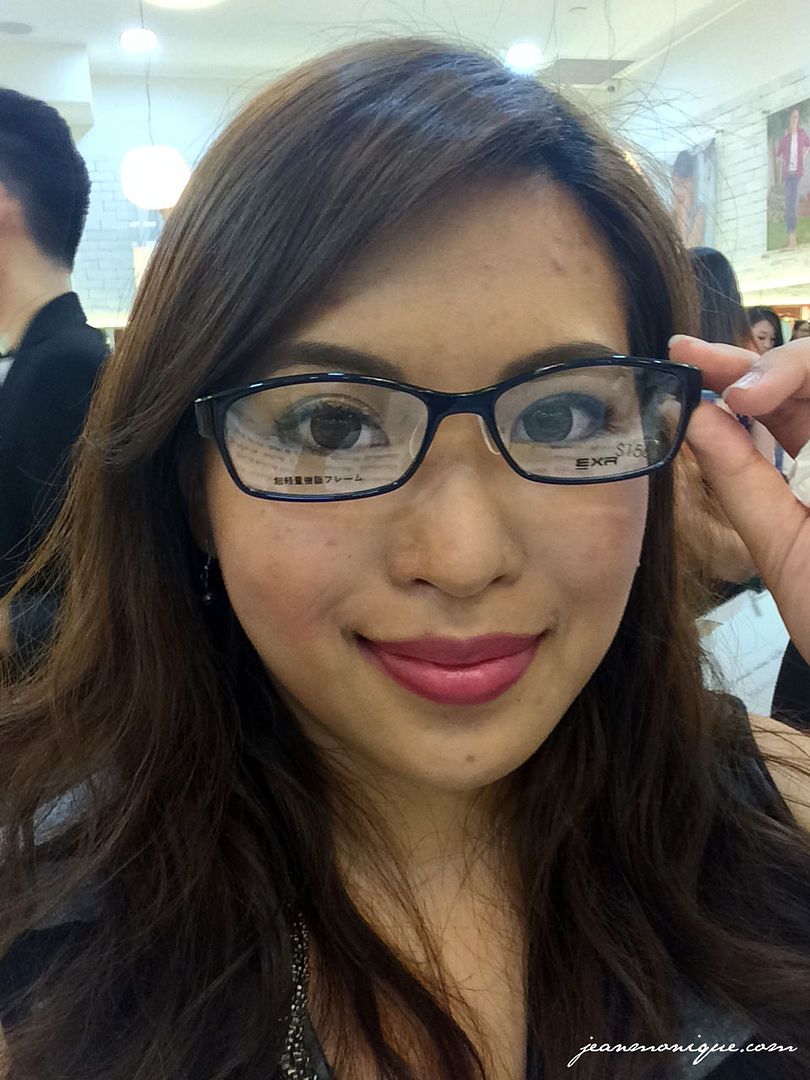 Tokyo Star Optical partnered with Ettusais, a Japanese brand offering kawaii skincare and makeup products, to give a beauty workshop on Spring/Summer 2015 day and night makeup looks with emphasis on how to pair eye makeup with different styles of glasses. And since they're not just purely about makeup, they also offered skincare tips on how to look fresh and cute always.
Using the uber cute makeup and skincare products from Ettusais, Michelle (makeup artist) and Angela (model) showed us how to achieve this season's looks with easy day to night transformations and how to pair each of these looks with the cool frames from Tokyo Star Optical.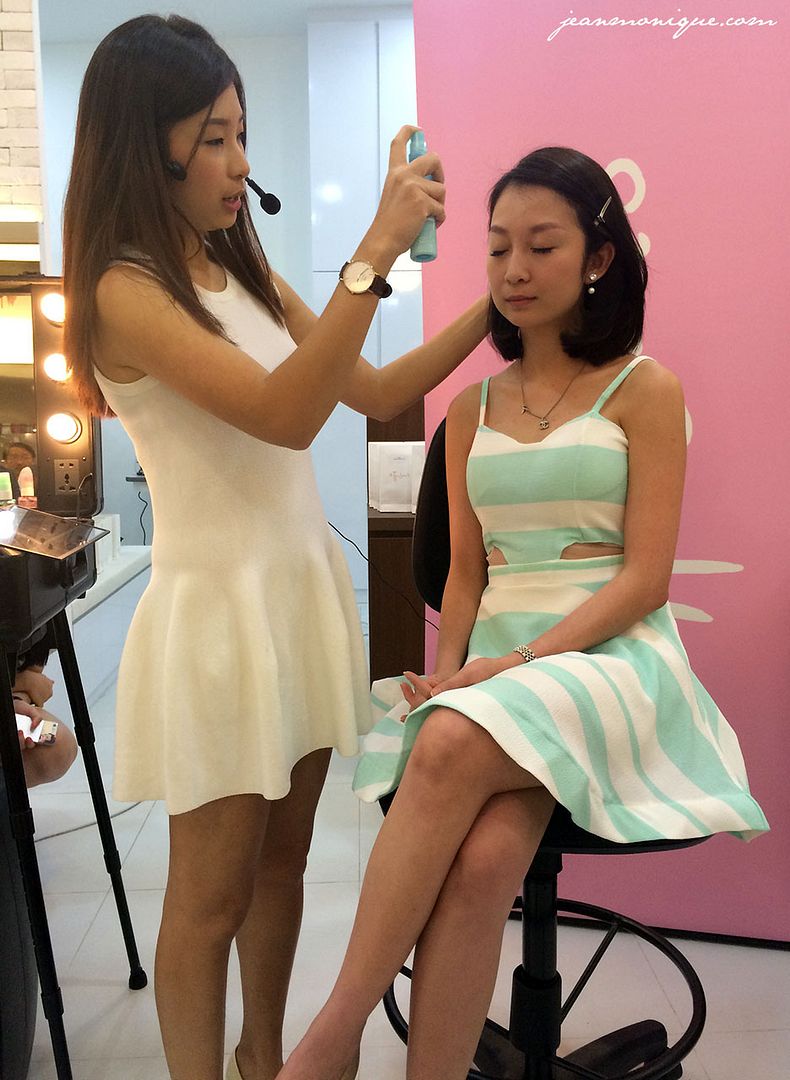 Here are some of the tips I have learned:
If you need to mattify the skin or freshen up the skin, deliver a fine mist of touch up spray on the face.
 If you have circle frames, draw your brows a bit round in shape.
If you have rectangular frames, raise up to the arch then draw down.
For those who are near-sighted, emphasize the contour, then add mascara and eyeliner.
For those who are far-sighted, just add a tinge of eye shadow, light mascara, and eyeliner.
It's best to go with neutrals or nudes when wearing specs. Reserve the smokey eye for times when you're wearing contact lenses.
For day look, stick to the "no makeup" makeup look.
For a more dramatic look at night, add some falsies and use more mascara.
Use dark colored frames at night for a more glam and chic look.
Now, check out the respective day and night looks with different frames.
Last week, Ettusais launched a dainty set of blush and lip crayons in time for Valentine's.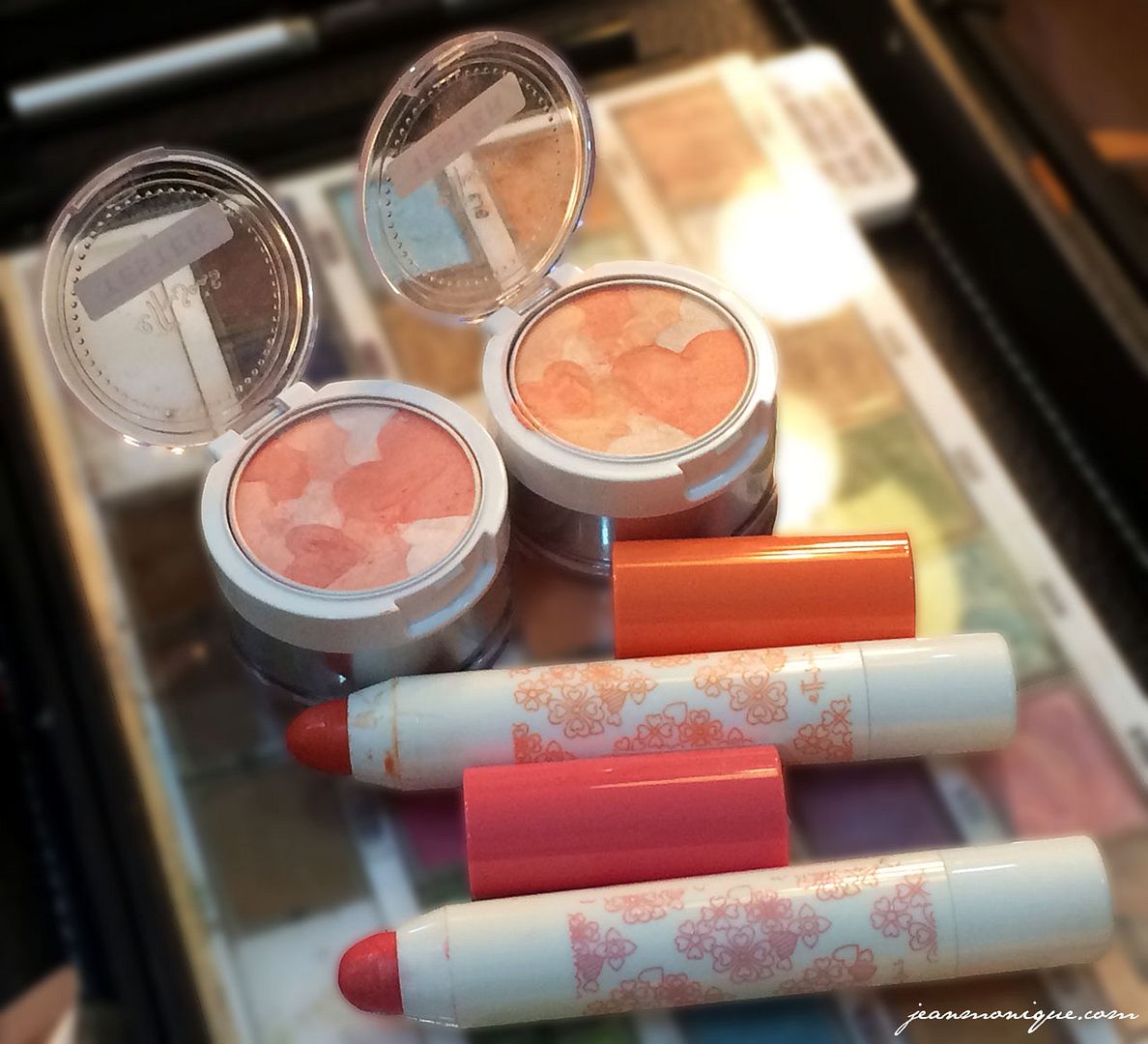 I really love the heart designs! <3 What's really nice is that the blush comes with its own applicator that you just have to twist from the bottom. No need to carry a separate brush! Just press the applicator on the blush and then press lightly on the cheeks to give a nice flush of color. 🙂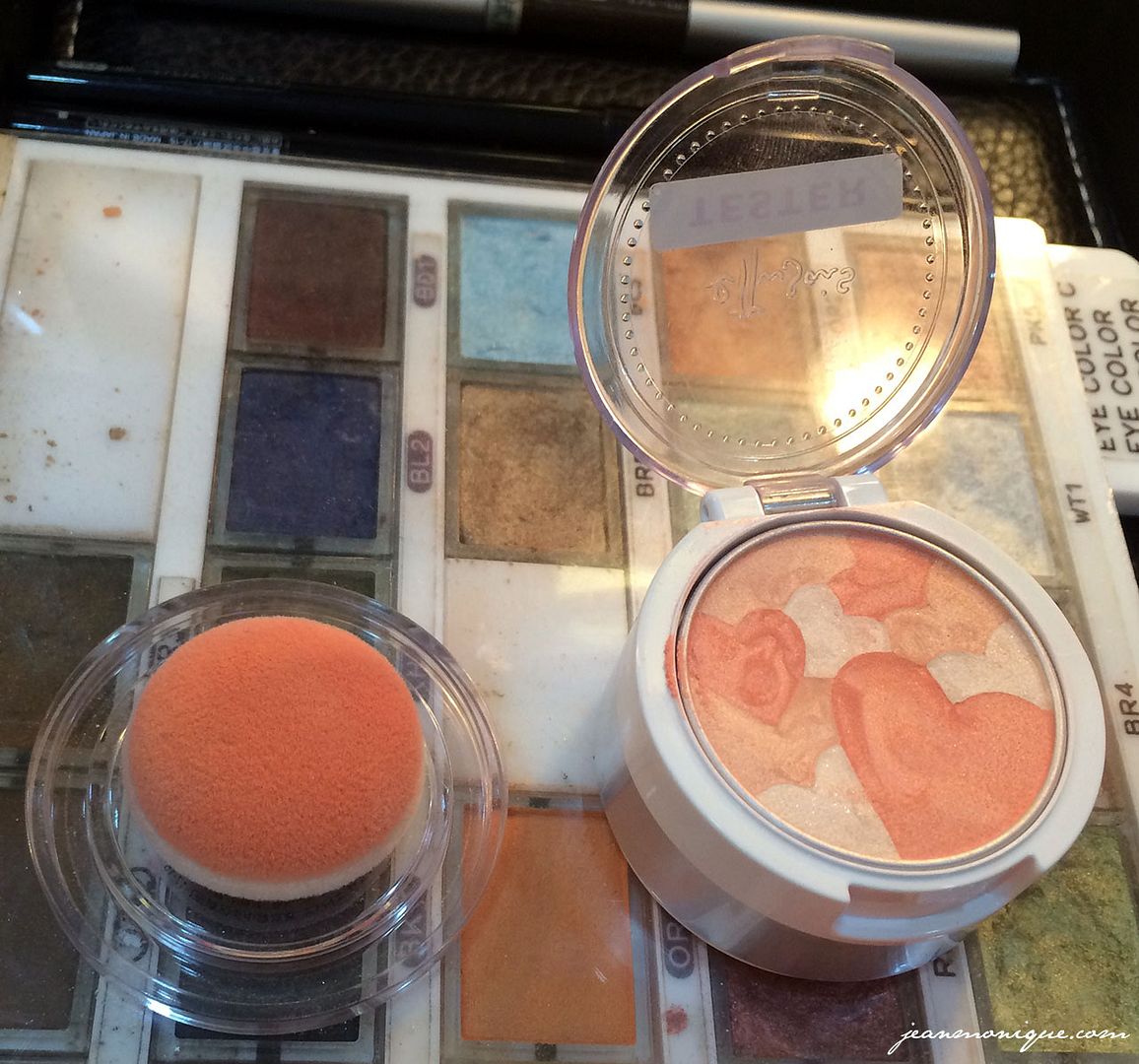 Here are some swatches for the blush and lip crayons.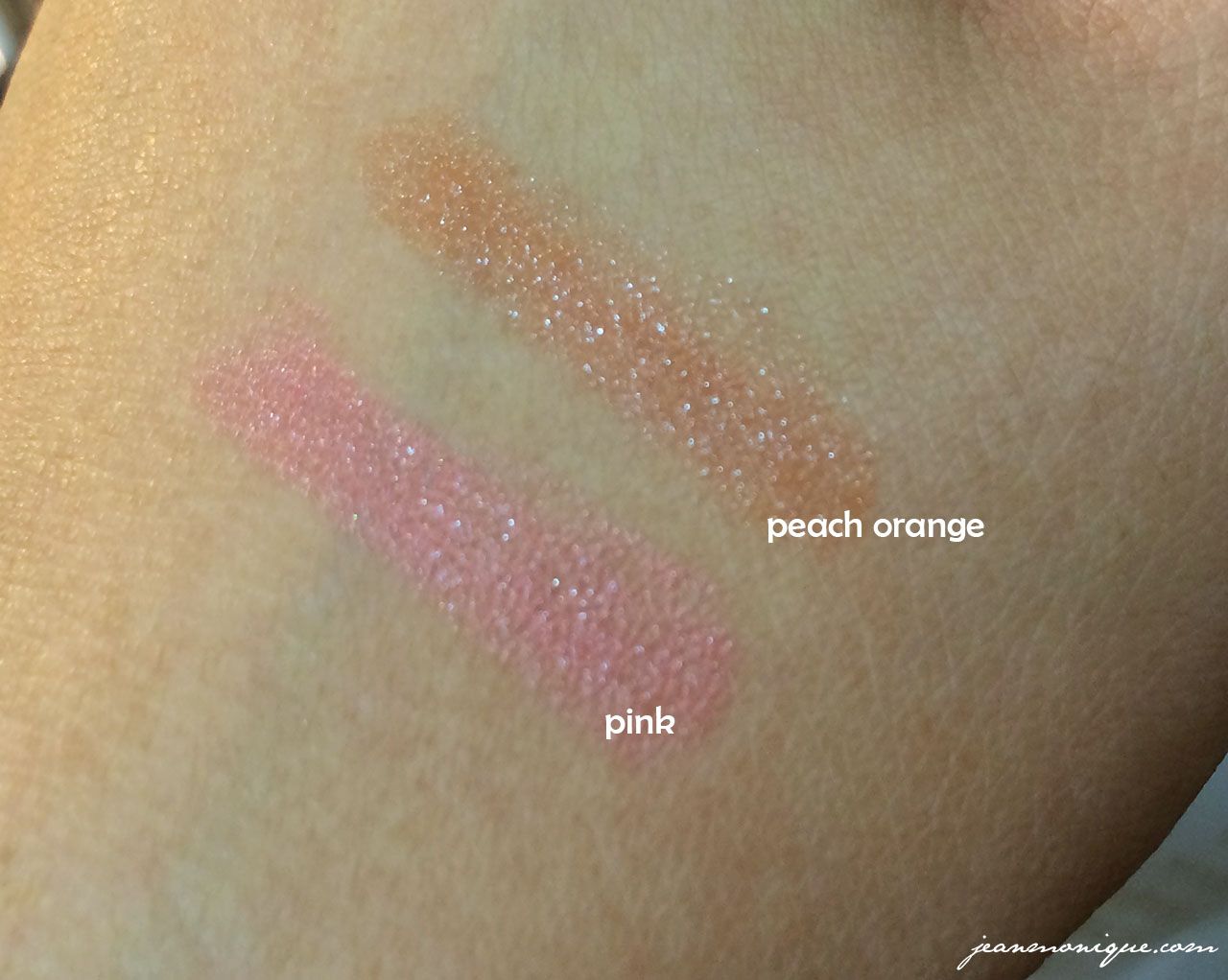 Both shades look perfect on any skin color. 🙂 I prefer the peach shade when I am going for a sun-kissed look. While the pink shade is perfect when you simply want to look cute and pretty.
I really loved the lip crayon so much, which was why I was very glad when each of us were given one as a gift from Ettusais!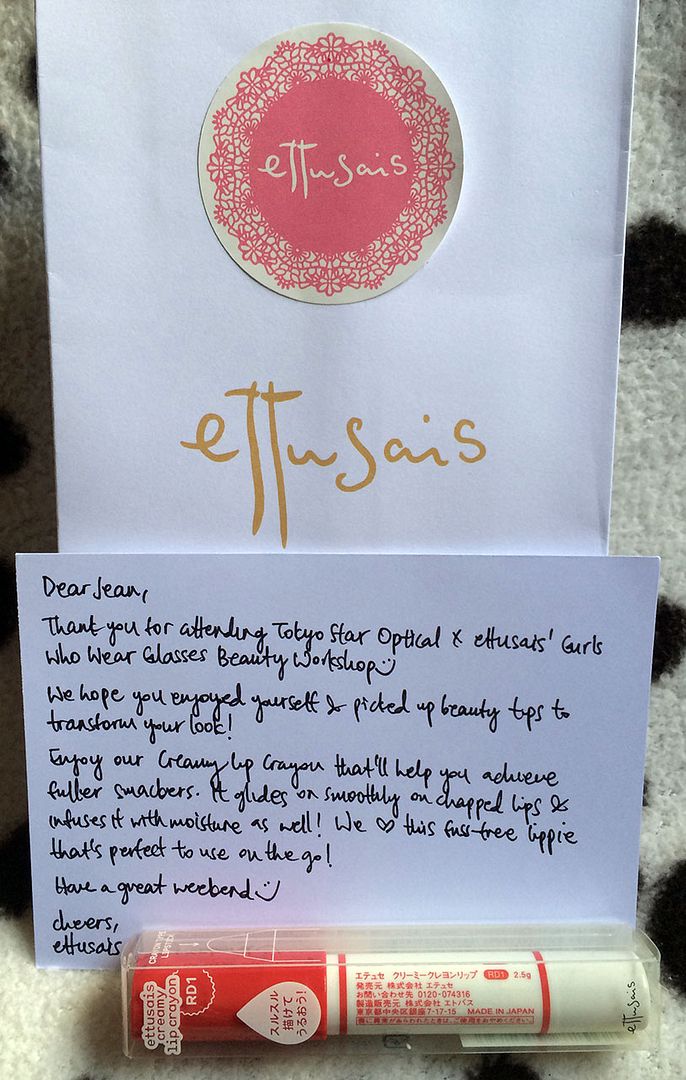 I've been using this everyday at work ever since I received it. I really love how it glides so smoothly on my lips. It's like a tinted lip balm but so much better because the color lasts longer on the lips. Plus, it easily fits inside my pocket so I can carry it anytime and pull it out whenever I need a touch-up.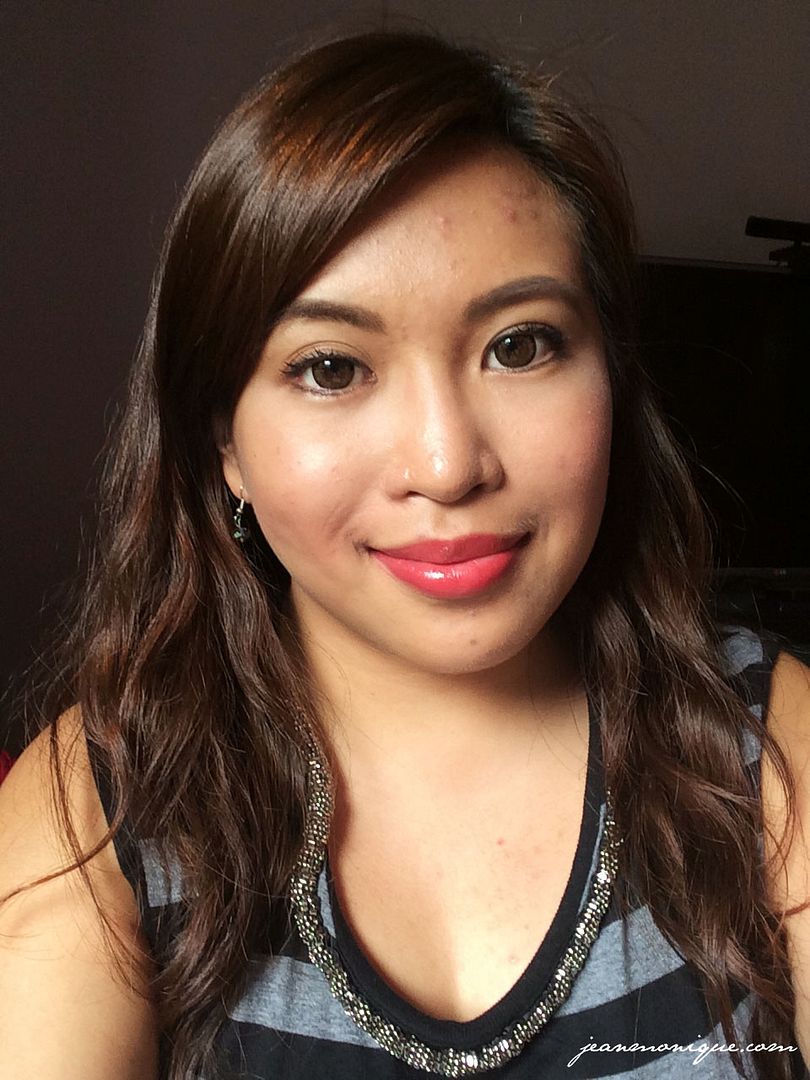 This is my look featuring the Ettusais creamy lip crayon. 🙂 Isn't it such a lovely color? <3
I know this is quite a lengthy post… so congratulations for reading until the end. Haha. Thanks PublicistPR, Tokyo Star Optical, and Ettusais for the invite and freebies. 🙂
Happy Valentine's Day everyone! 🙂
Tokyo Star Optical
Facebook | Instagram
Address: #B1-31 CityLink Mall, 1 Raffles Link Singapore
Telephone: +65 6532 0071
Ettusais
Website | Facebook | Instagram