Bonjour Bella!
I know by now you've received your January 2015 Bellabox already. As the first Bellabox of the year, I was hoping that I'd get more new products to try and well, basically, more items inside the box.
Last month's box was themed "The Beauty Spot" and was aptly decorated in polka dots! Sooo cute! Plus, I love the blue, yellow, and white combination… it just reminds me of a perfect sunny day with lots of clouds. 🙂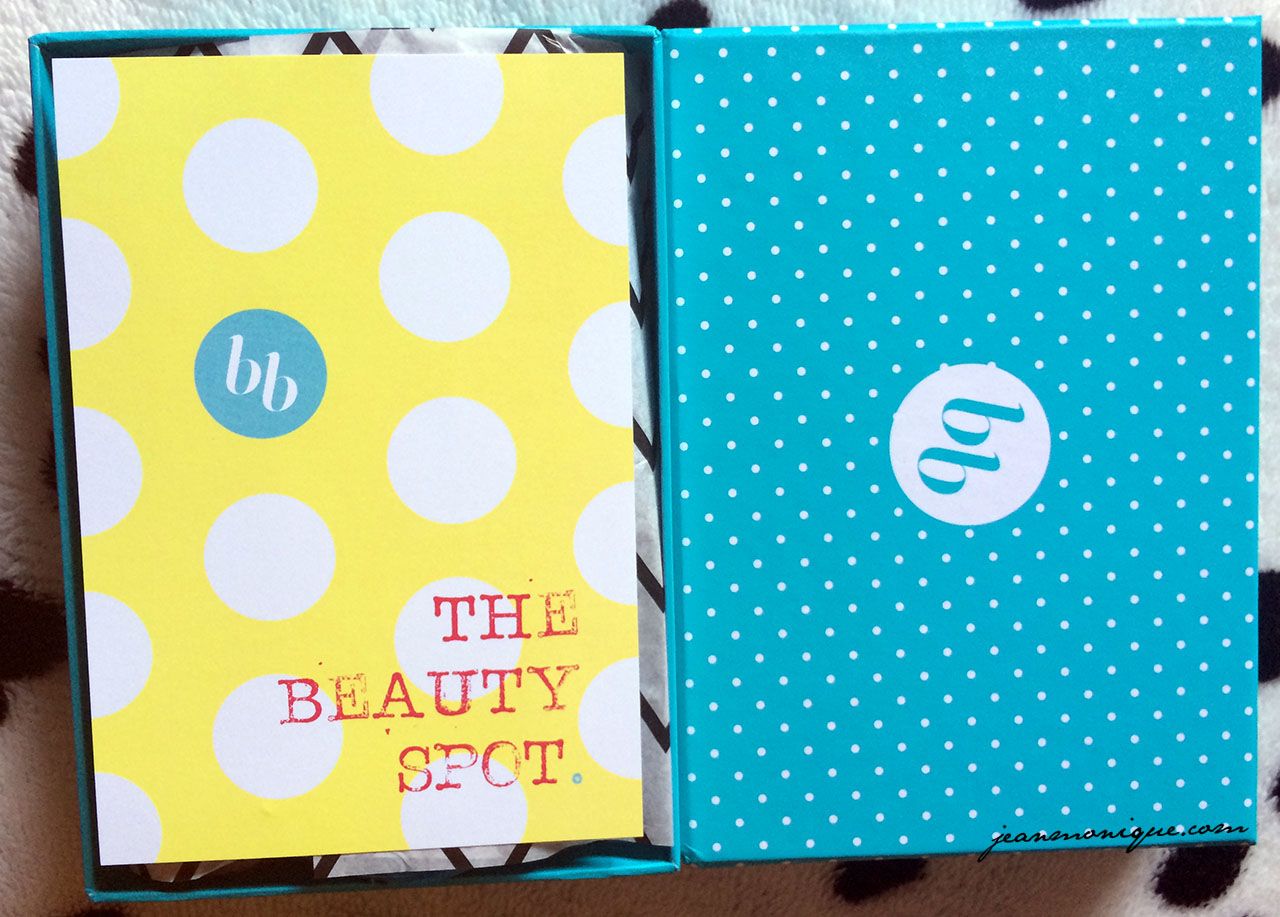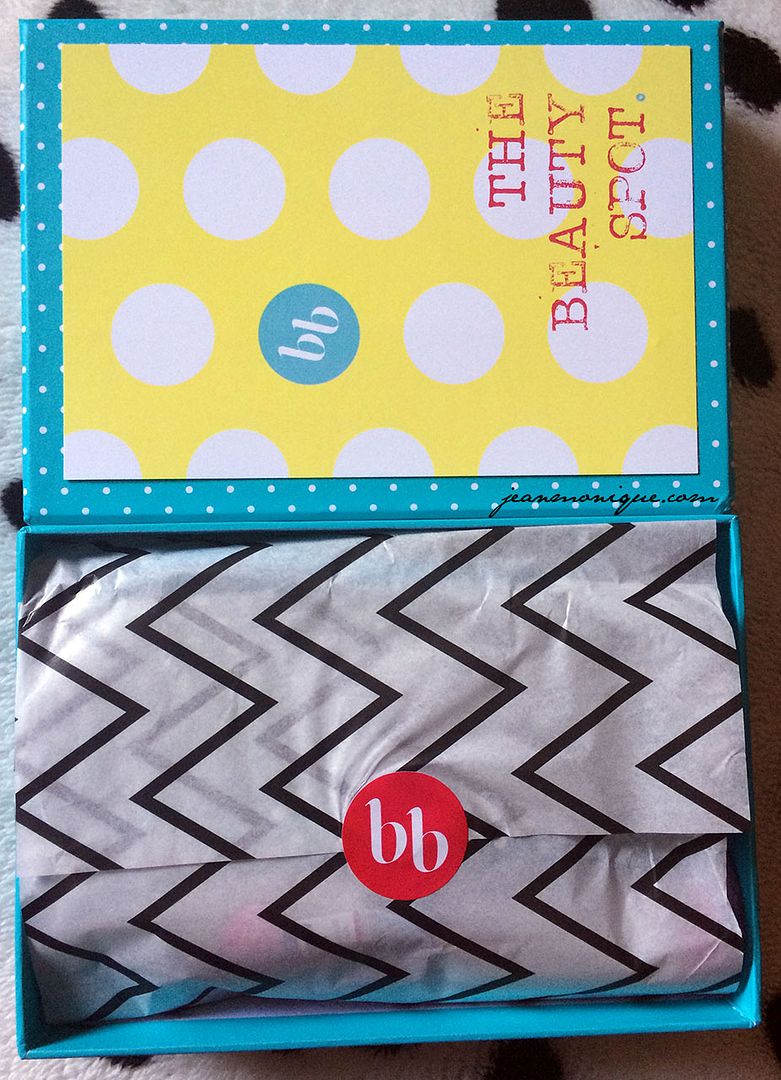 The box is really full and heavy. Hmmm… I wonder what's inside.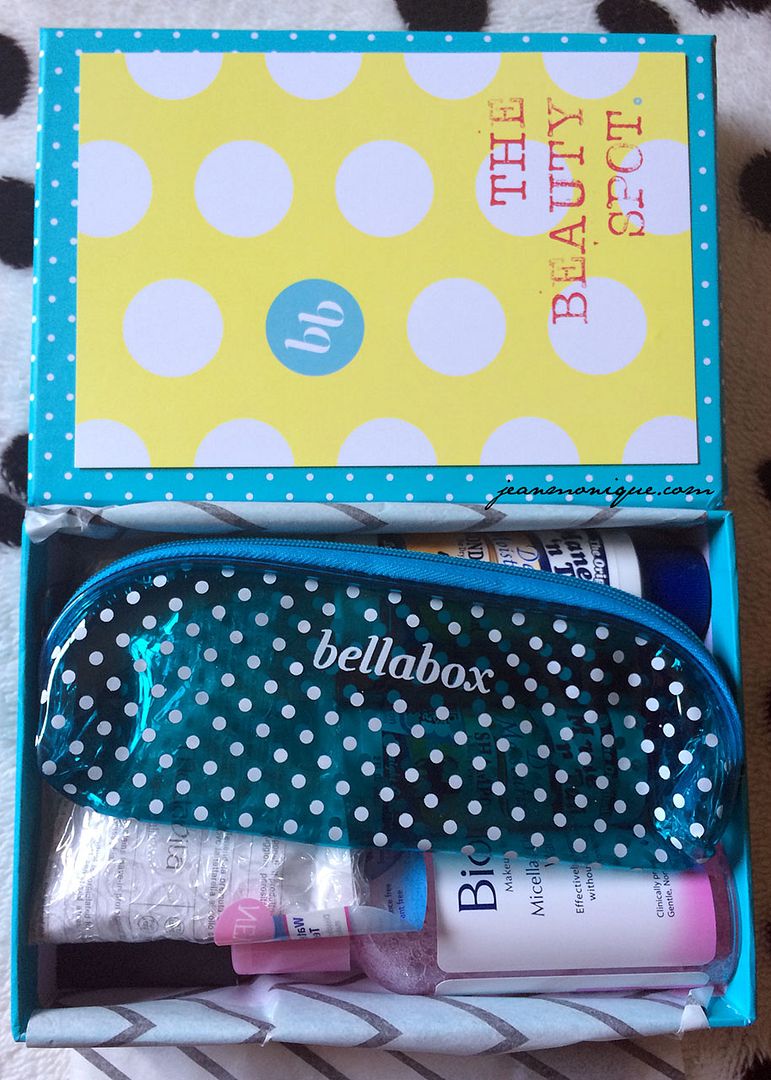 I see several familiar brands and products that I love!!!
Check out this info card which is so kawaii!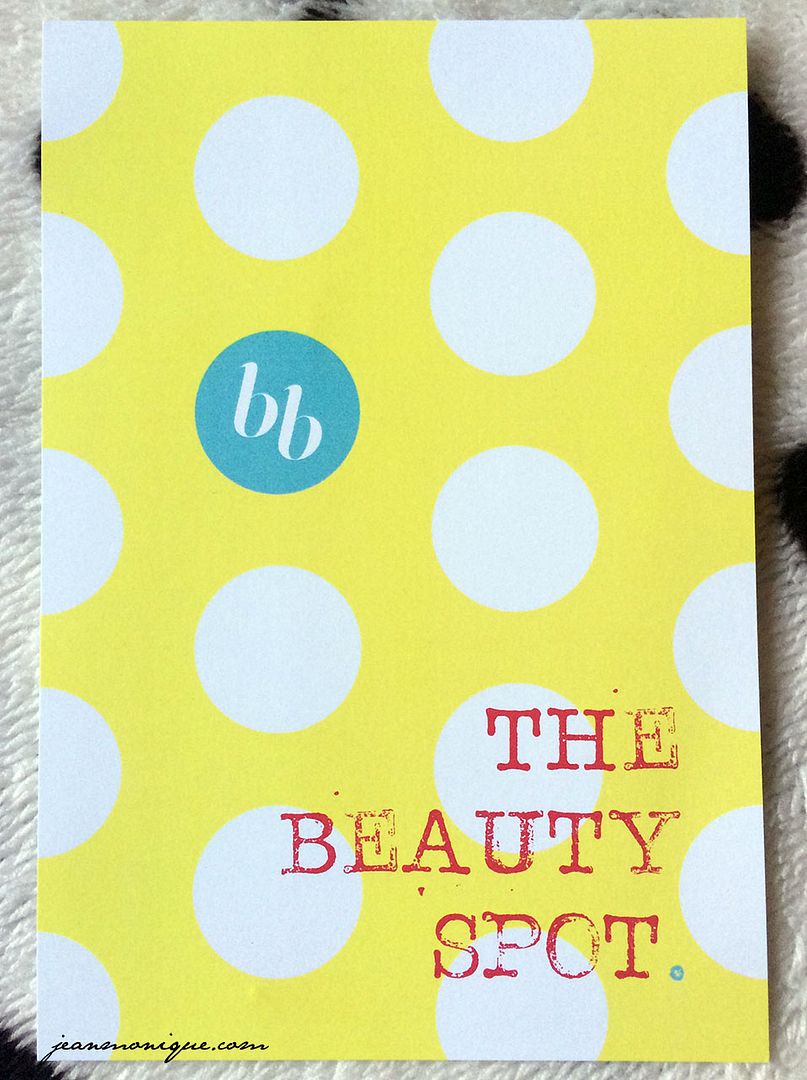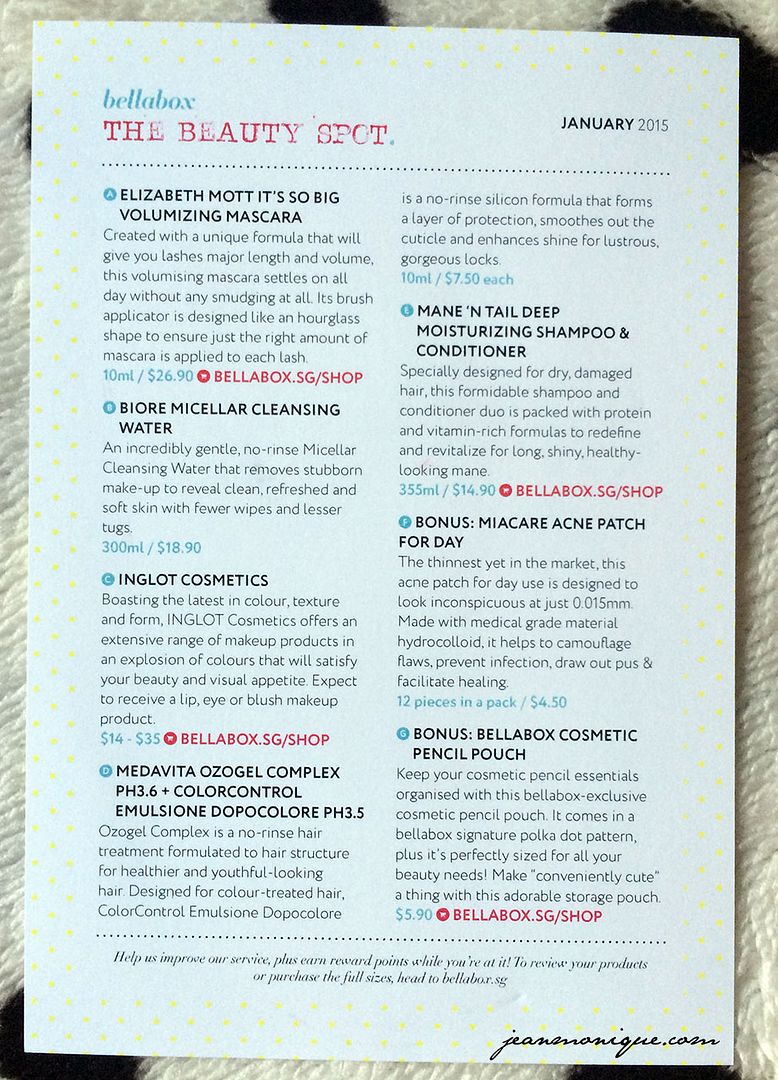 And here's a shot of all the products inside my box.
Now, let's go through the items one by one.
Elizabeth Mott It's So Big Volumizing Mascara
Created with a unique formula that will give your lashes major length and volume, this volumizing mascara settles on all day without any smudging at all. Its brush applicator is designed like an hourglass shape to ensure just the right amount of mascara is applied to each lash.
Price: 10 mL – $26.90
Thoughts: I love eye products. I find myself usually emphasizing my eyes out of the various parts of my face whenever I apply makeup. Thus, I'm so grateful to have another mascara to try out. This brand is very new to me as well so this is a welcome addition in my makeup collection. Can't wait to try this out!
Biore Micellar Cleansing Water
An incredibly gentle, no-rinse Micellar Cleansing Water that removes stubborn makeup to reveal clean, refreshed and soft skin with fewer wipes and lesser tugs.
Price: 300 mL – $18.90
Thoughts: This is my go-to makeup remover and face cleanser. It's very easy to use and it removes even waterproof makeup. Check out my review of Biore Micellar Cleansing Water here.
Inglot Cosmetics
Boasting the latest in color, texture, and form, INGLOT Cosmetics offers an extensive range of makeup products in an explosion of color that will satisfy your beauty and visual appetite.
Price: $14-$35
Thoughts: Inglot Cosmetics is finally in Singapore. And what better way to try it out than through Bellabox, right? For me, Inglot equal freedom! Yes, freedom to choose the colors you want in your palette. 🙂 I got a square freedom eye palette. And I love how the one I got can be used as an eyeshadow and also as a blush.
Medavita Ozogel Complex PH3.6+ ColorControl Emulsione Dopocolore PH3.5
Ozogel Complex is a no-rinse hair treatment formulated to hair structure for healthier and youthful-looking hair. Designed for color-treated hair, ColorControl Emulsion Dopocolore is a no-rinse silicon formula that forms a layer of protection, smoothes out the cuticle and enhances shine for lustrous, gorgeous locks.
Price: 10 mL – $7.50 each
Thoughts: This is another Medavita product that I'm looking forward to using since I have color-treated hair. Thankfully, this one didn't break during shipping.
Mane 'N Tail Deep Moisturizing Shampoo and Conditioner
Specially designed for dry, damaged hair, this formidable shampoo and conditioner duo is packed with protein and vitamin-rich formulas to redefine and revitalize for long, shiny, healthy looking mane.
Price: 355 mL – $14.90
Thoughts: I've tried Mane N' Tail before but not the Deep Moisturizing variant. I usually reserve these travel-size shampoo and conditioner for vacations, staycations, or trips to the gym. So it's quite nice to have another pair with me.
BONUS: Miacare Acne Patch for Day
The thinnest yet in the market, this acne patch for day use is designed to look inconspicuous at just 0.015mm. Made with medical grade material hydrocolloid, it helps to camouflage flaws, prevent infection, draw out pus & facilitate healing.
Price: 12 pieces in a pack – $4.50
Thoughts: It's not the first time I've had this… I've had several variants of this from Sample Store. I find that this is really effective to drawing out the pus, drying out the comedone, and healing my skin. I love how they're so thin and so easy to use. 🙂 I'd love to have more of this!
BONUS: Bellabox Cosmetic Pencil Pouch
Keep your cosmetic pencil essentials organized with this Bellabox-exclusive cosmetic pencil pouch. It comes in a Bellabox signature polka dot pattern, plus it's perfectly sized for all your beauty needs. Make "conveniently cute" a thing with this adorable storage pouch.
Price: $5.90
Thoughts: Oh, this one is really really cute! I love it! Now my eye and lip pencils will be stored in this cute pouch. 🙂
So that's everything inside my January 2015 Bellabox. Though I only have one new brand (Elizabeth Mott) to try, I'm still satisfied with this box because I've got my favorite products in here. 🙂 Nothing will ever be wasted. Thank you Bellabox! Looking forward to my February 2015 Bellabox.
BellaBox Singapore
Website | Facebook | Twitter | Instagram