Bonjour Bella!
Have you ever heard of Black Paint? Black Paint, through Sample Store, has sent me their products last year for me to try out and review. I have been using it since 1st November 2014 and I can really say that I've achieved a more beautiful skin because of it. 🙂
Before I move on, let me tell you something about Black Paint first. Black Paint is an organic skincare brand established 15 years ago in Kyoto by Miyuki Maeda. By combining the ancient wisdom of beauty secrets, modern bacteriology, and contemporary natural and organic lifestyle, she successfully found the formula to solving skin problems from skin pores by leveraging on the power of nature.
In her studies, Miyuki discovered that good bacteria living symbiotically in our bodies are beneficial to various physiological functions–from digesting nutrients to supporting the immune system. She realized that instead of killing the bacteria, they should instead be nourished so they can do their job. As a result, Black Paint was born.
The Black Paint system is formulated to nourish and protect the bacteria that maintains beautiful skin naturally. All the products are made from natural, organic materials which are blended from more than 100 types of plant-derived oils, more than 50 types of essential oils, and other natural ingredients such as silk, honey, brown sugar, and Kishu Binchotan Charcoal. All of these have been known to have powerful beauty effects since ancient times.
One of the things that I love about Black Paint products is how they are made solely of natural ingredients: no synthetic preservatives, disinfectants, fragrances, colorings, anti-oxidants, or ultraviolet absorbers. They refuse to use these harmful ingredients because are already proven to cause cancer and other illnesses as well as damage the ecosystem.
Black Paint Soap has won the Grand Gold Medal of Monde Selection Award for 6 consecutive years since 2009 under the category of Cosmetics & Toiletries. The Monde Selection Award is a globally-renowned award run by International Institute for Quality Selections, Belgium that evaluates quality of each product and grant them quality label. In 2012, there are more than a million Black Paint Soaps sold in Japan.
"Taking care of pores is the first step in maintaining great skin." – Black Paint
Watch the video below to learn how to minimize pores using the 4-step pore care by Black Paint.
One of the things I learned in school is that skin cell turnover rate is 28 days. It means that every 28 days, dead skin cells are sloughed off and are replaced with fresh new ones. Thus, to be able to determine whether a skincare product really works great on your skin, you need to use it for at least 28 days to allow "normal" skin and "renewed" skin to adjust to it.
Now, let's move on to the 4-step pore care of Black Paint and the products involved in each step. 🙂
STEP 1: REMOVE CLOGGING FROM PORES
BLACK PAINT SOAP (Cleanser)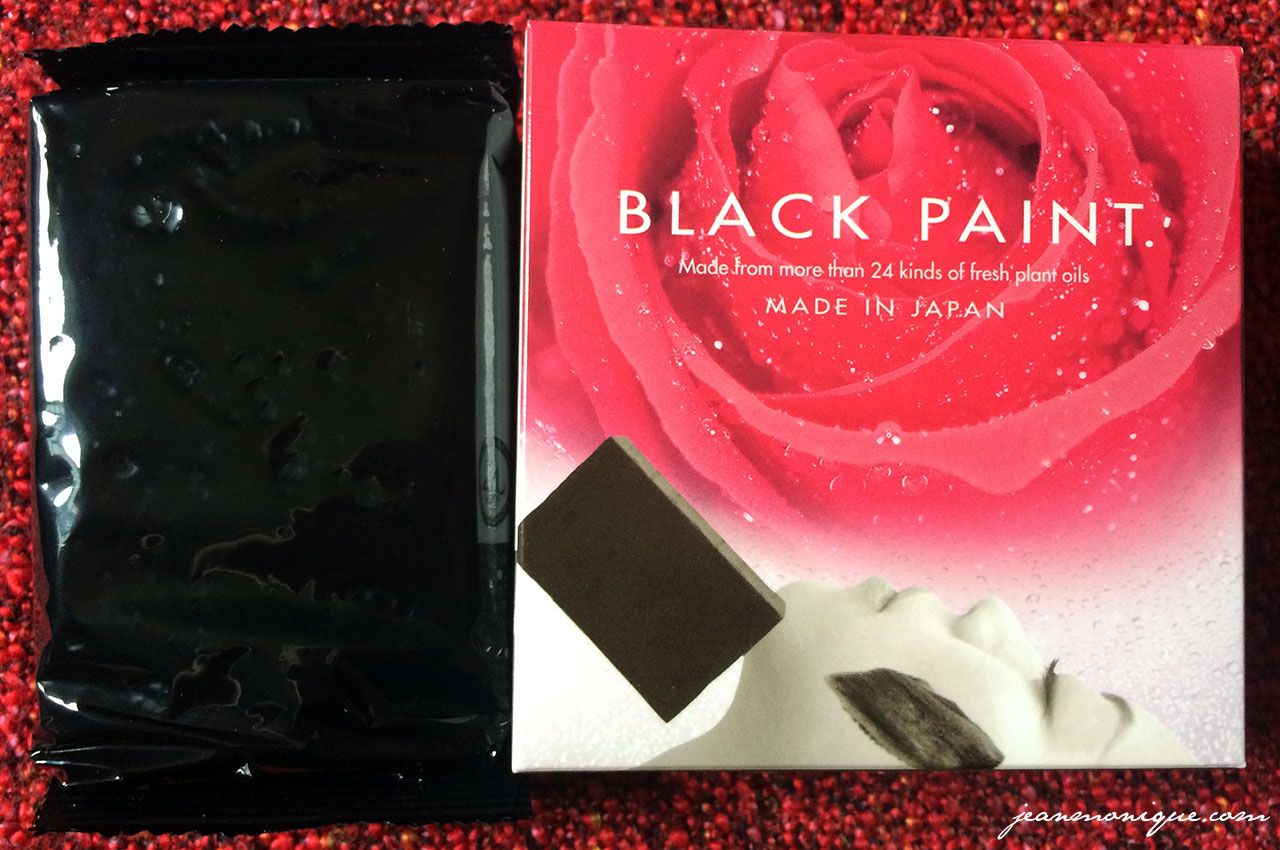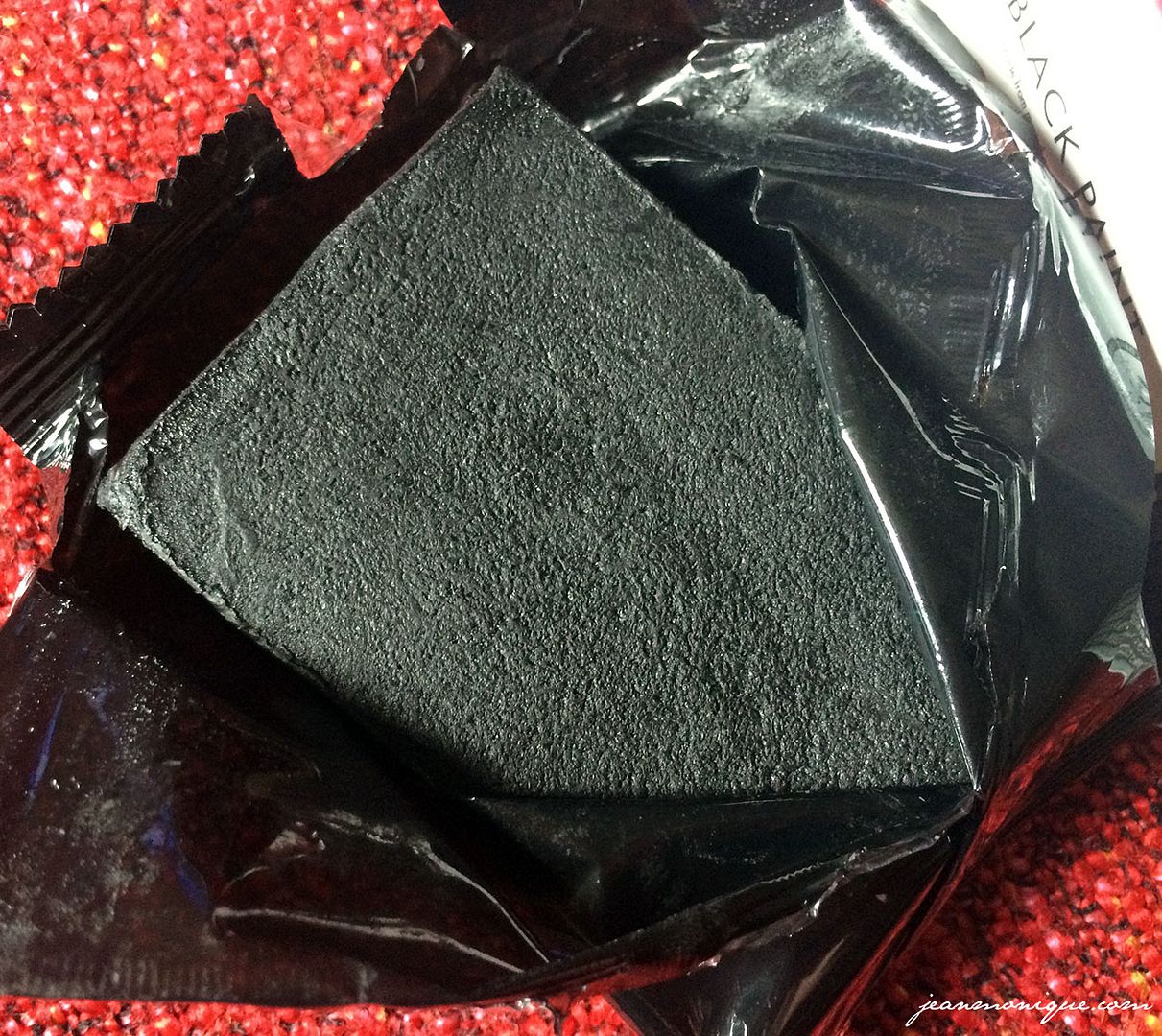 Black Paint Soap is a gentle hand-made face soap with Kishu Binchotan Charcoal that deeply cleans pores and removes oil and dirt thoroughly yet gently without stripping away the skin's natural moisture. As a result, skin looks radiant and feels silky smooth.
How to Use:
Soak the soap in hot water (40 degrees Celsius) for at least 40 seconds. The soap is ready for use if the surface melts into a "sesame dessert paste".
Apply directly onto skin in a circular motion and massage gently for about a minute. The soap turns from black to grayish upon massaging. During this time, the charcoal particles in the soap water seeps into the pores and adheres themselves to whiteheads and oil deposits for more effective cleansing.
Gently massage while rinsing thoroughly with warm water.
Tips:
Black Paint Soap can also be used as a makeup remover, even for waterproof makeup. Just apply over makeup and rinse thoroughly.
Try to use all the 6 surfaces of the melted soap and not just 1 side. This act will consume all the melted soap surfaces which allows the soap to dry during idling and preserves the form of the soap, prolonging its usability.
Close eyes tightly when applying the soap near the eyes and during rinsing. This is to prevent the soap's salts from getting into and irritating the eyes. It really stings and hurts a lot. 🙁 If it does get into your eyes, simply rinse with water.
Gently massage the soap onto the skin for more effective cleansing. Harsh motions will cut off partially exposed comedones, which are best removed with the help of Black Konjac Sponge.
Leave the Black Paint Soap on an open dish in an airy place to dry naturally. This will help prolong the usage of the soap.
You can also use it as a mask once or twice a week. Just leave it on your face until it is completely dry. Then, rinse thoroughly.
One soap can last for 1 to 1.5 months when used twice daily. It is advised to finish the soap within 6 months from opening.
Review:
I love how the product doubles as a makeup remover and can even remove waterproof eyeliner and mascara. I just don't like how it stings whenever I use it near the eyes. I have to make sure that I completely shut my eyes to avoid getting the soap inside. It's a bit messy to use but I really love how it deeply cleans my pores without making it dry. My skin  feels smooth and looks brighter after each use. It has also helped clear my pimple breakouts.
Price: 120 g – $49.90
BLACK KONJAC SPONGE
It is a 100% natural facial sponge made from konjac fiber kneaded with Binchotan charcoal and various minerals that enhance absorption ability. The sponge helps remove excess oil and dead skin cells in the most delicate manner. It absorbs the partially exposed comedones pushed out by the Black Paint Soap wash and helps exfoliate the skin to make it brighter and smoother.
How to Use:
Soak the sponge in warm water for 3 to 5 minutes, until the sponge is completely soft.
Press out the excess water.
After washing the face with Black Paint Soap, massage face with the black sponge in a circular motion. The sponge will extract the partially exposed comedones.
After use, rinse the sponge thoroughly. Press it between your palms to remove as much water as possible. Hang in an airy place to dry.
Tips:
Do not twist the sponge when removing excess water from it. This will destroy the fibers.
Do not use it with the soap as it will easily degrade the sponge. Just use it alone after washing the face.
Place inside a net when drying to retain shape.
It's time to replace the sponge when it starts to lose shape and crumble.
If used daily, it can last for 4 to 6 weeks.
Review:
When dry, it is really very hard. So you need to soak the sponge in warm water first to make it soft. I thought using it with soap will help in the cleansing process but I just noticed that it degraded faster. It only lasted 2 weeks. 🙁 So I really suggest just using it alone after washing the face with soap to make it last longer. As for the effect, I noticed having smoother skin and lesser white heads on my nose whenever I use it.
Price: 1 pc – $14.90
STEP 2: HYDRATE YOUR PORES – BEST WATER (Toner)
Best Water is a pore-minimizing toner that nourishes and hydrates with 30 minerals that deeply penetrate the skin to restore the skin's barrier and prevent moisture loss from within.
How to Use:
Use 3 to 5 pumps of Best Water on the skin. Gently add pressure using your palms on your face for better absorption.
Tips:
It can be used as a face mask twice a week for better results. Just spray a few pumps of Best Water onto facial paper until thoroughly soaked. Place on the skin and leave it there for about 10-15 minutes. You'll notice that your skin is so much softer and smoother.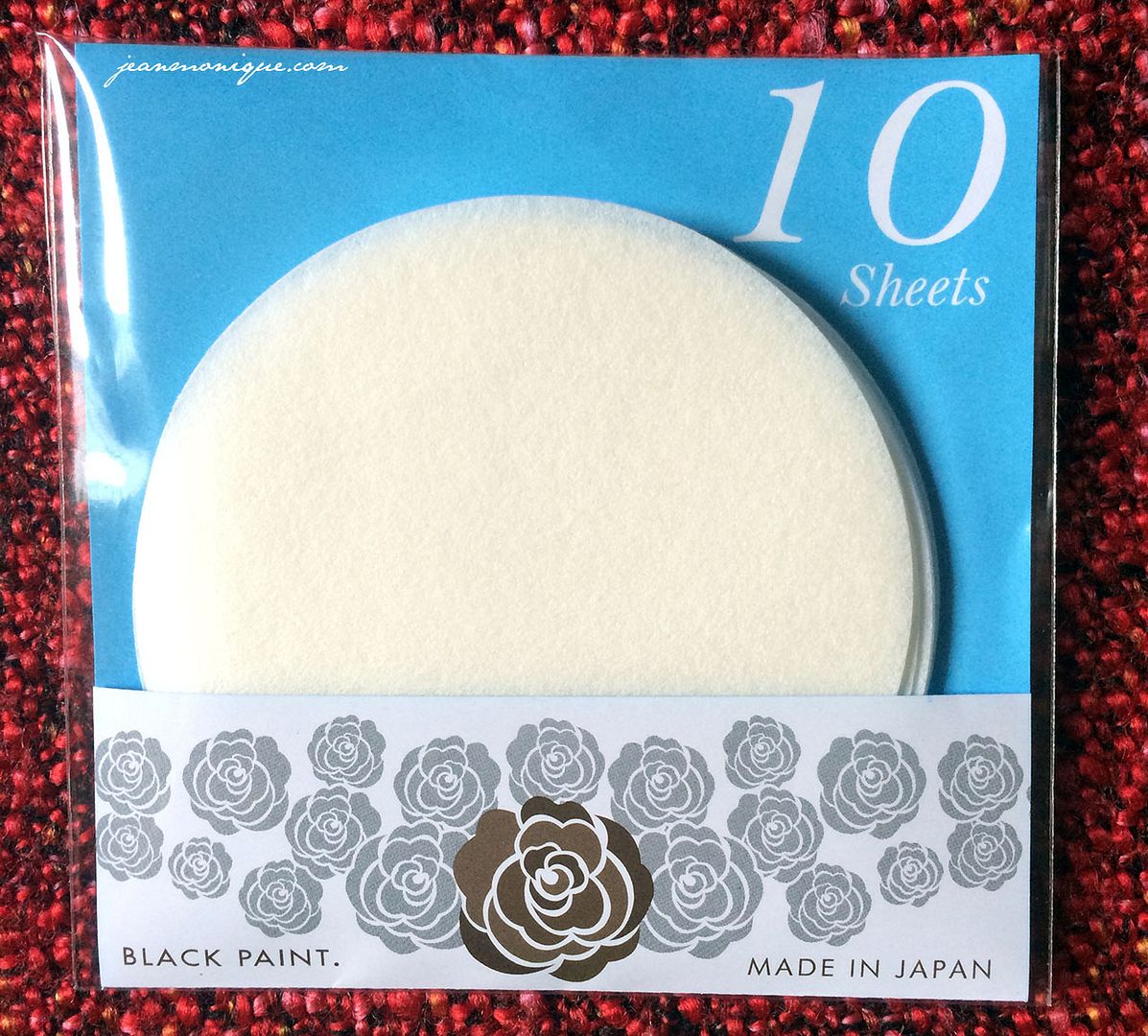 Review:
After using this, my skin feels very soft and supple. It also keeps my skin hydrated and I can see that it really helps minimize the pores.
Price: 100 mL – $59.90
STEP 3: NOURISH YOUR PORES – OIL WATER ROSE (Lotion)

Oil Water Rose is a dual-layer emulsionthat regenerates, protects, soothes, and softens the skin keeping skin soft, supple, radiant and young-looking, while a delicious rose scent uplifts the spirit. Each bottle contains around 2000 roses with their precious Damask water and oil, a high-grade beauty ingredient since ancient times known for its antimicrobial, antifungal, as well as antiviral properties.
The bottom layer contains Damask Rose Water which provides extra vitamins, minerals and antioxidants to skin. While the top layer of Damask Rose Oil, Argan Oil, and Olive Oil together 8 types of plant oils improves fine lines, wrinkles, and other visible signs of aging including pigmentation.
Vitamin C, which is an antioxidant found in the Rose essential oil, helps repair discolored skin. Oil Water Rose has anti-inflammatory properties that treat redness & wounds. It is also excellent for tightening skin pores.
How to Use:
Because it doesn't contain any emulsifier, the Rose Oil and Rose Water are always in 2 separate layers. Shake the bottle vigorously for more than 20 times until the liquid becomes a milky solution.
Apply 3 to 5 pumps onto skin. Repeat this step for 2 to 3 times.
Tips:
It's important to shake thoroughly until the oil and water mixes and becomes a milky white solution.
Press 3 to 5 pumps onto palm and apply in a gentle patting motion.
Use within 6 months from date of opening.
Review:
First of all, I love the relaxing Damask Rose scent. 🙂 I also love how my skin feels smooth and moisturized after applying this. After prolonged use, redness from pimples become less visible.
Price: 100 mL – $49.90
STEP 4: PROTECT YOUR PORES – WATER CREAM (Moisturizer)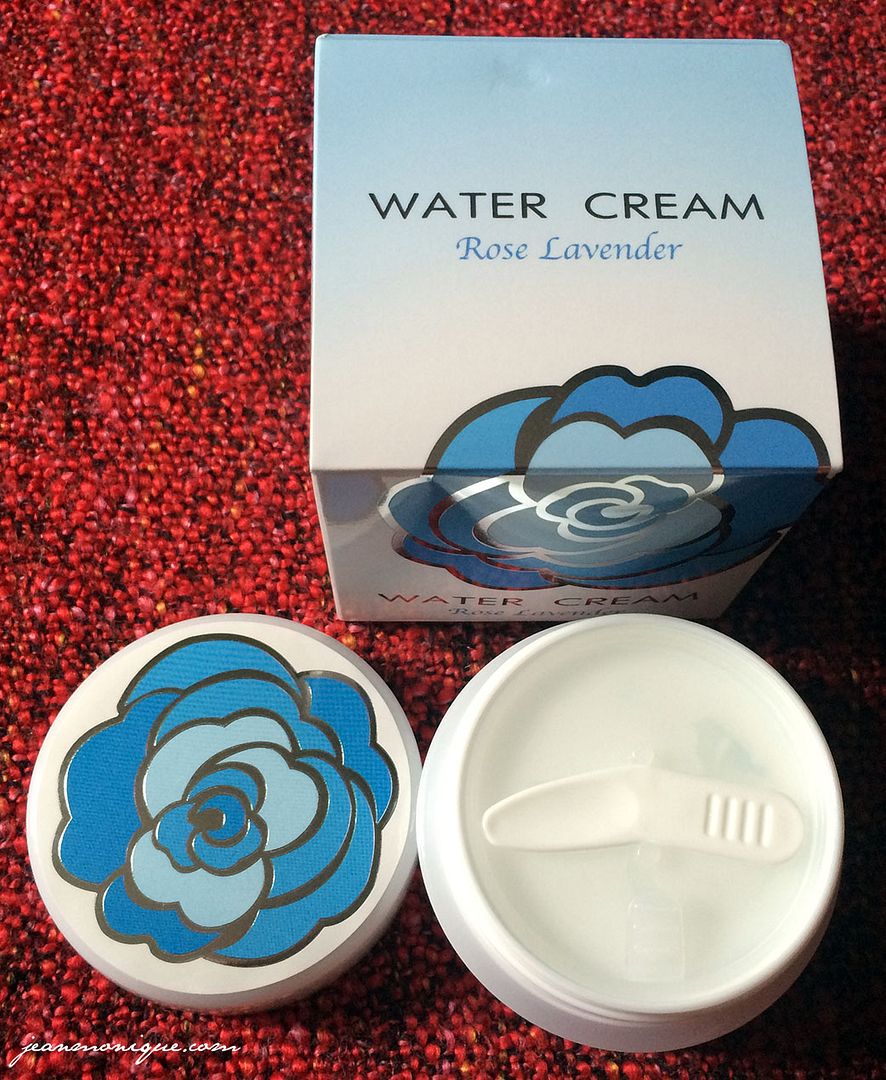 Water Cream is a water-based moisturizer that protects skin from dryness and promotes moisture retention. It contains Morocco's Argan Oil which improves skin metabolism and promotes moisture retention. The combination of 7 different types of flower oil and polymeric silicon helps form a protective veil against environmental pollutants.
How to Use:
Take a pearl-sized amount, and spread onto face. Rub in a circular motion and watch the cream transform into water droplets. Wait until your face dries before applying makeup.
Tips:
Wait until the moisturizer is completely absorbed by the skin before applying makeup.
Use the spatula that comes with the container for hygienic purposes.
Review:
This works great as a makeup base. I find that my foundation glides on more smoothly and lasts longer since I've started using this Water Cream. I also love the lavender scent which is very relaxing.
Price: 50 g – $79.90
It is normal for skin to have outbreaks during the first few days of use. It's important to just continue using for at least 28 days and to not mix it with other skincare products.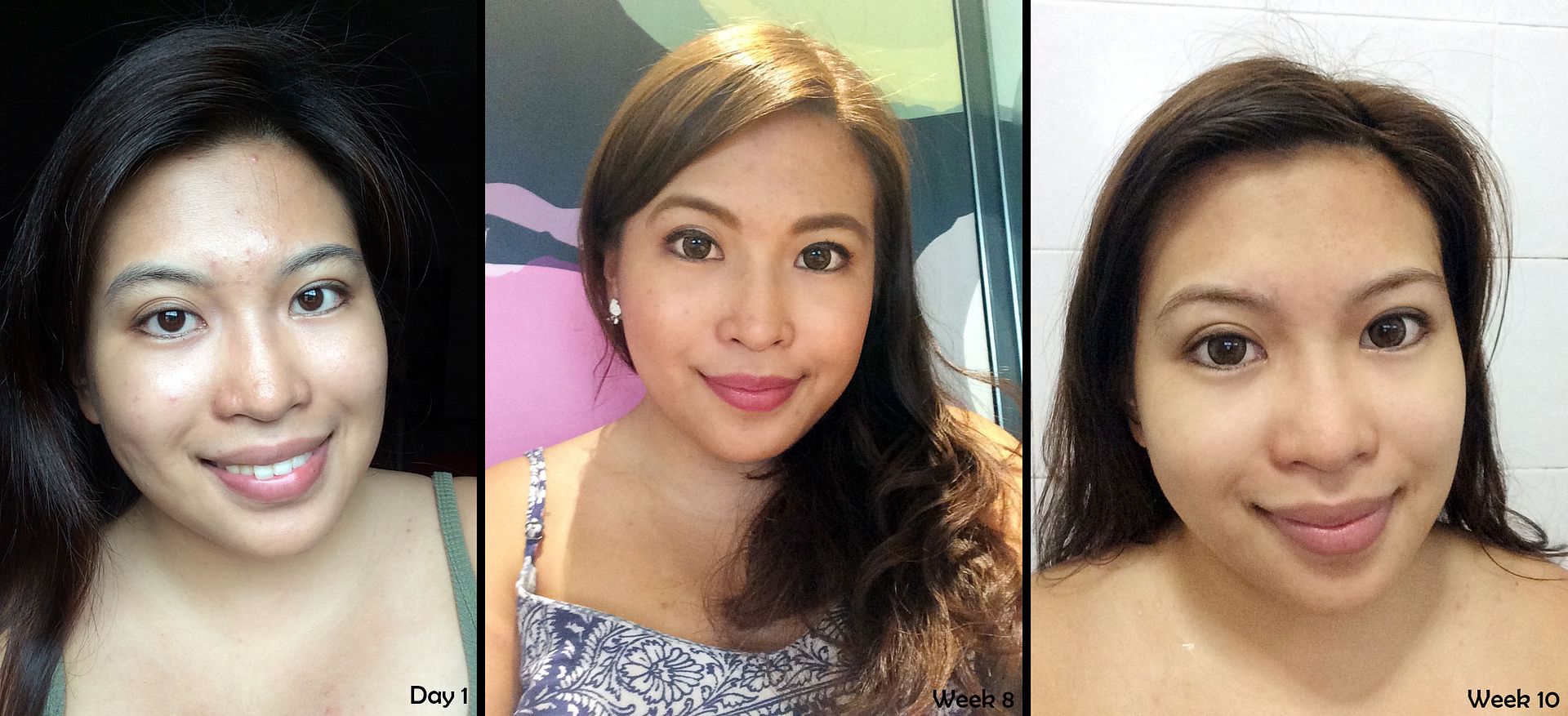 After using all these products religiously, morning and night for more than 2 months, I have noticed that my skin condition has greatly improved. My skin feels smoother and looks more radiant. I still get a few pimples once a month when I'm near my period but after that, my skin heals well and redness is less noticeable.
It's always a pleasure using these products because of the luxurious feel and scent. I feel like I'm always getting star facial treatment every time I use these. 🙂
The whole set costs about $260. It might be expensive but you will be using it for about 6 months. In exchange for having clearer skin, I think that it's really worth a try.
I highly recommend Black Paint products to those who have acne-prone and sensitive skin.
You can buy Black Paint products at  the following places: Takashimaya Basement Level 1 and Isetan (West Gate) Basement Level 2. Or you purchase then online at www.blackpaint.sg.
Thanks Black Paint and Sample Store for letting me discover another amazing brand. 🙂
Black Paint Singapore
Website | Facebook | Twitter | Instagram