Bonjour Bella!
Are you the type of girl who can't go out without any form of accessory — necklace, bracelet, headband, earrings, or rings? Then, Knotlace would be perfect for you!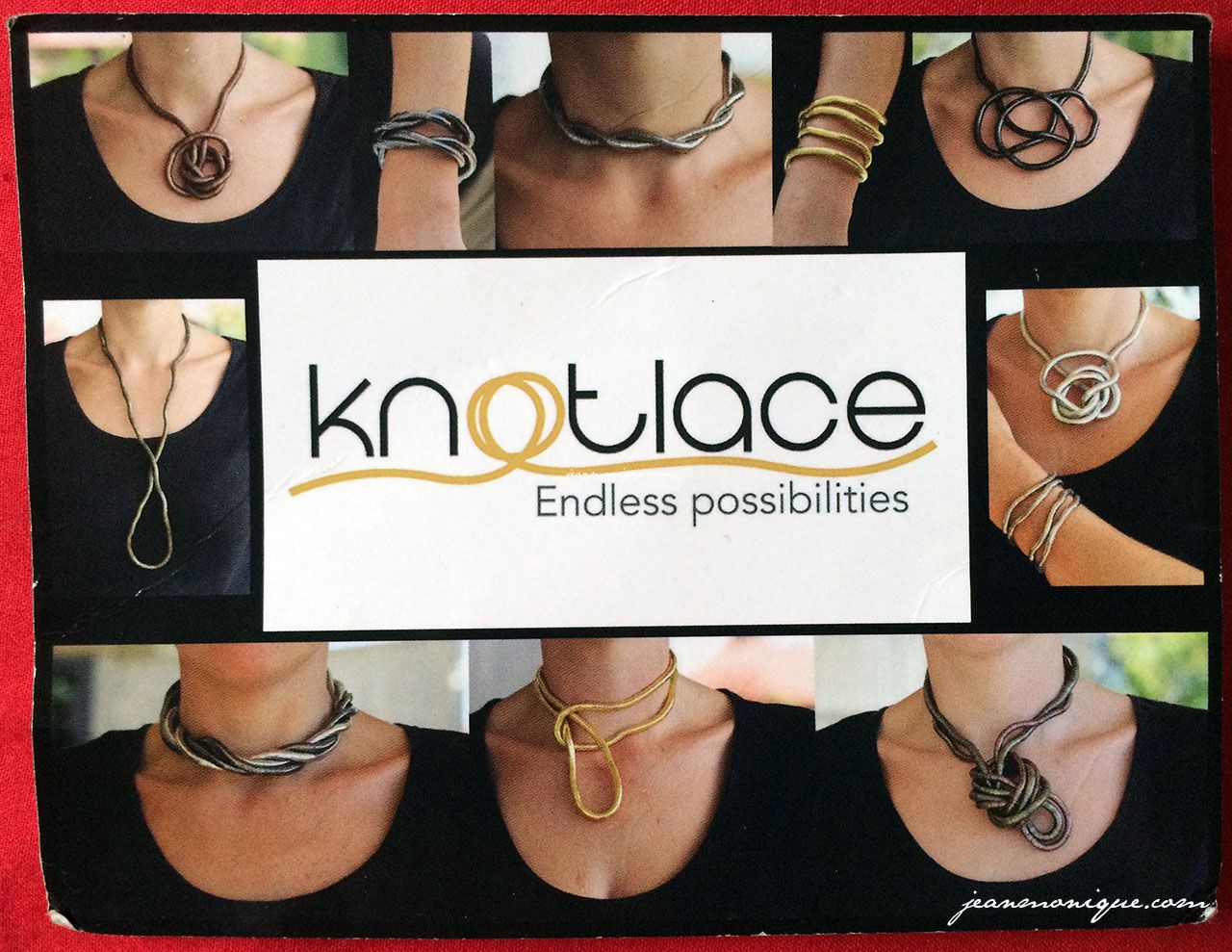 Knotlaces can be worn as a necklace, bracelet, or as a hair accessory. And if you get the longer version, you can even use it as a belt. There are endless possibilities on how to wear them, which is one of the reasons why I love my Knotlace. It's a really great way to transform an outfit from blah to fab. 🙂
Here are some pictures of me wearing my antique gold Knotlace as a necklace.
I really love how it helped me add an interesting touch to an otherwise plain LBD. With just a few twists and turns, I was able to personalize the design of my own necklace! Yes, it's very bendy. Plus, it doesn't have any annoying metal smell. It also doesn't tarnish. So perfect. 🙂
Here's a more complicated knot that reminds me of a rose. 🙂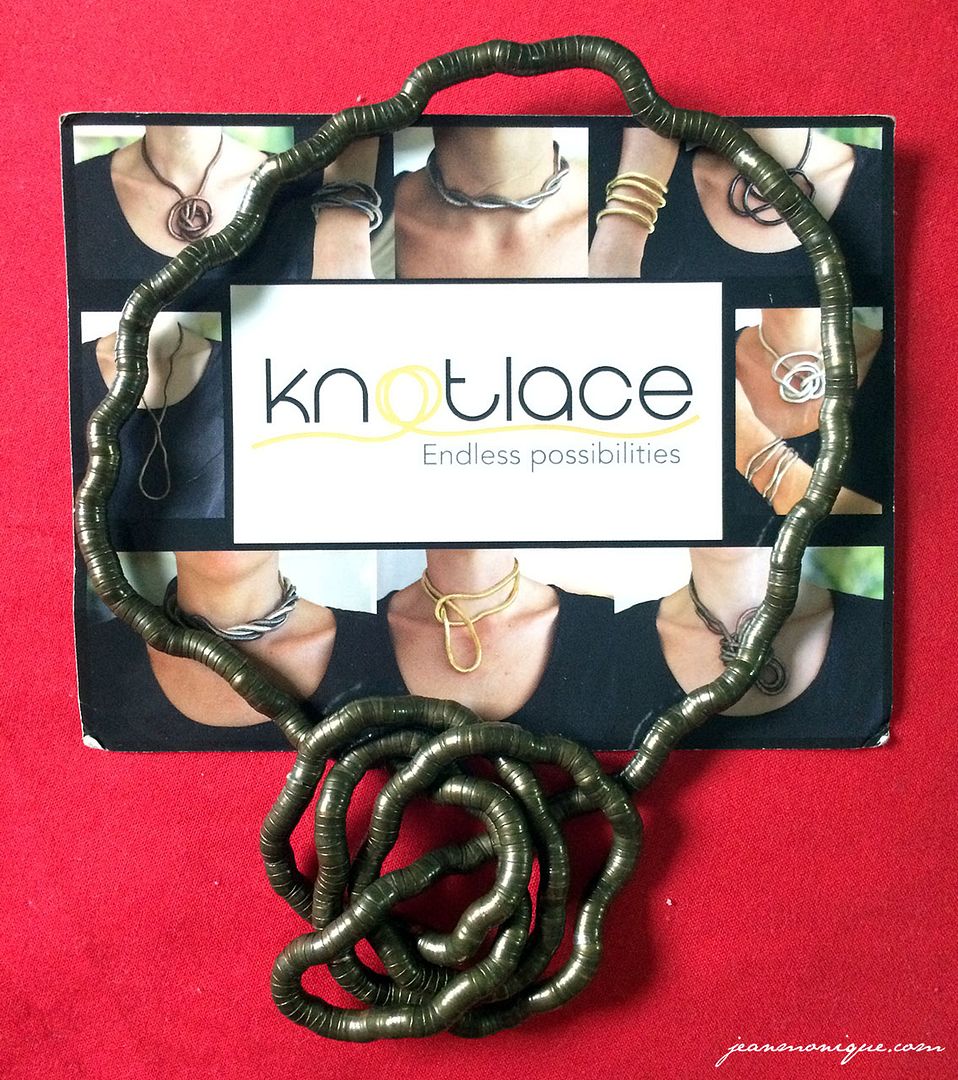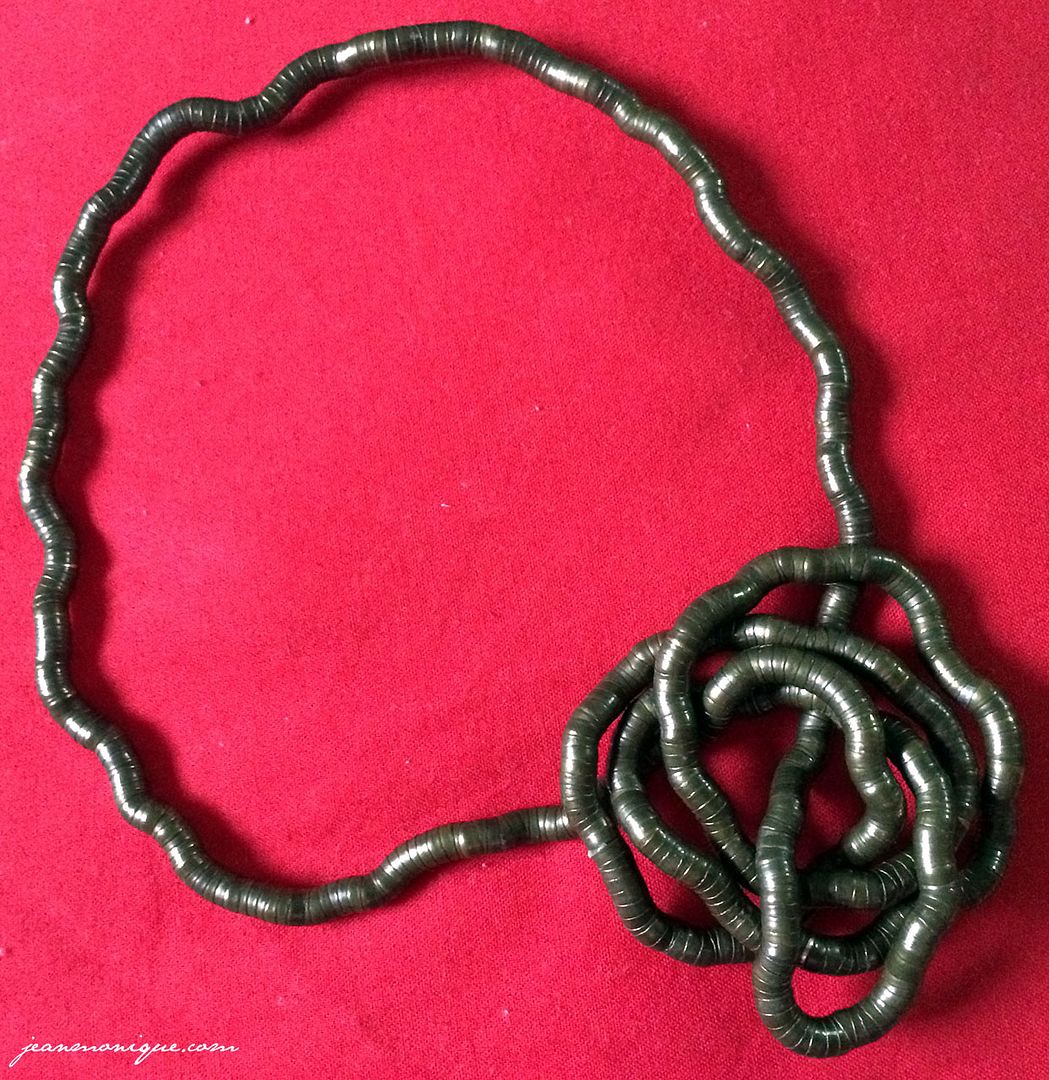 And this how I wore it as a bracelet.
Of course there are many more ways to wear this as seen in the postcard. Knotlace gives you the freedom to choose how you want to wear it. But no matter what, you'll surely turn heads when you're wearing a Knotlace. It's such an interesting piece, wouldn't you agree?
Knotlaces come in various lengths and widths: Original Knotlace, Long Knotlace, and Miss Knotlace. And it comes in various colors too! You can choose to have it in antique gold, copper, silver, gold, and gunmetal or dark silver. It's also available as a multi-colored or mixed metal. For example, silver and blue, silver and gunmetal, silver and copper, and more. 🙂
Aside from being a great addition to your closet, this is also a great gift idea for any woman in your life. 🙂 Be it your mom, sister, grandma, or friend, every woman deserves to have an investment piece such as this. So why not get this in multiple colors? One for you and the rest for your friends. Friendship accessory lang ang peg. *wink*
So here's a treat to all my dear readers, click the banner below to shop now and enter the coupon code "KNOTLACE10" to get 10% off on all Knotlaces. 🙂
So what are you waiting for? Head on now to MixnMatch Co. to buy some Knotlaces! 🙂
MixnMatch Co. – Sydney – Manila – Los Angeles
Website | Facebook | Twitter | Instagram | Pinterest