Bonjour Bella!
Wednesday is ladies' night. And thanks to Luxola's One Night Stand party at the Boulevard Restrobar, Red Dot Traffic Building, I had a super awesome Wednesday night!
Before anything else, I'd like to share with you the products I've used to achieve the night's look:
Mirenesse 10 Collagen Cushion Compact Airbrush Liquid Powder Foundation | Ever Bilena Powder Foundation | The Body Shop Brush-on Beads | Avon Ideal Luminous Blush | Avon Color Fold-up Palette | Avon Perfect Eyebrow Kit | Nyx Eye Shadow Base | Fanny Serrano Gel Eyeliner | Sephora Concealer | Mirenesse iCurl Eyelash Curler | Benefit They're Real! Mascara
At the entrance to the bar, there's a Manicure station where girls can get an express manicure using nail colors from Covet London and Jacqueline Burchell.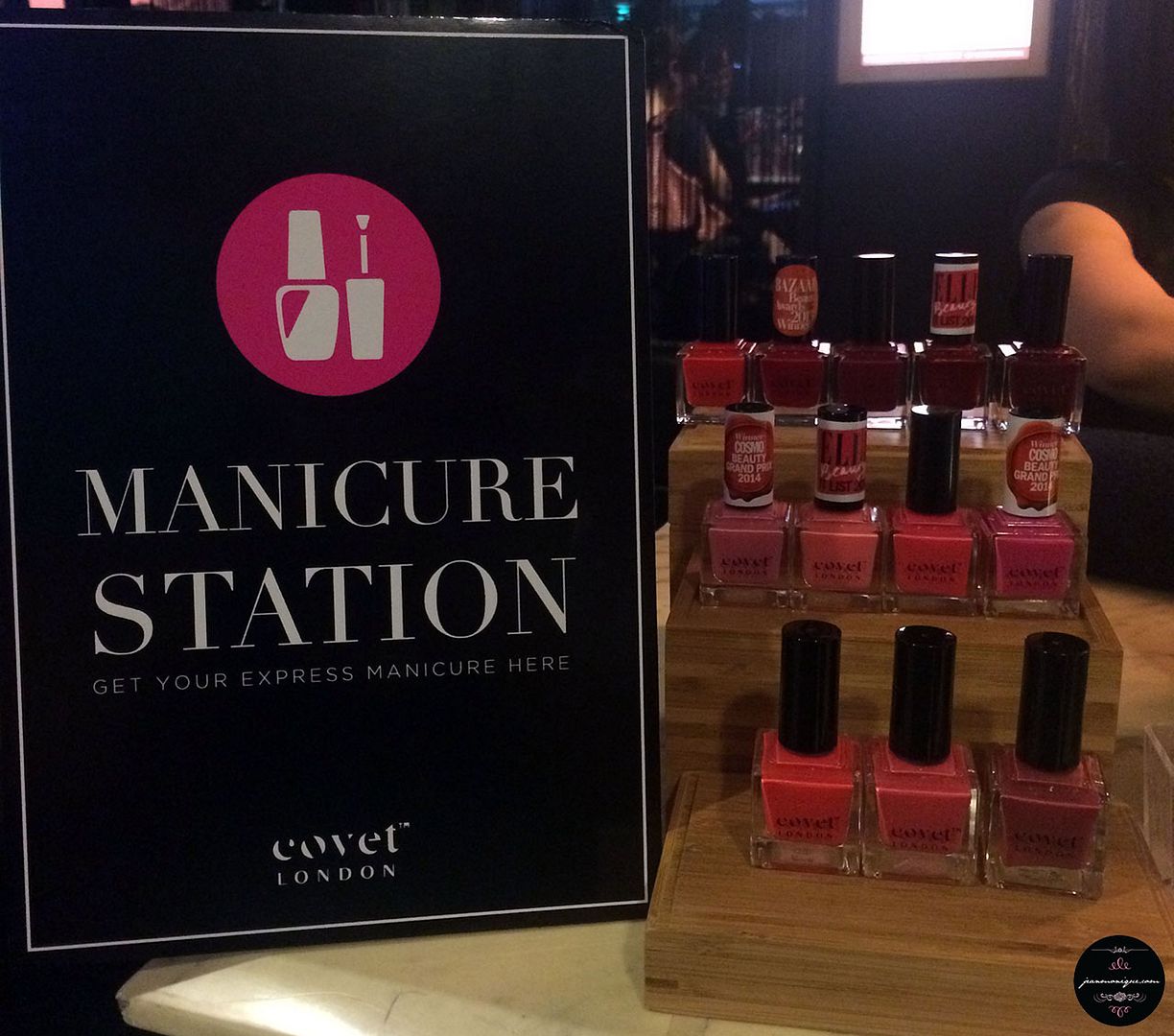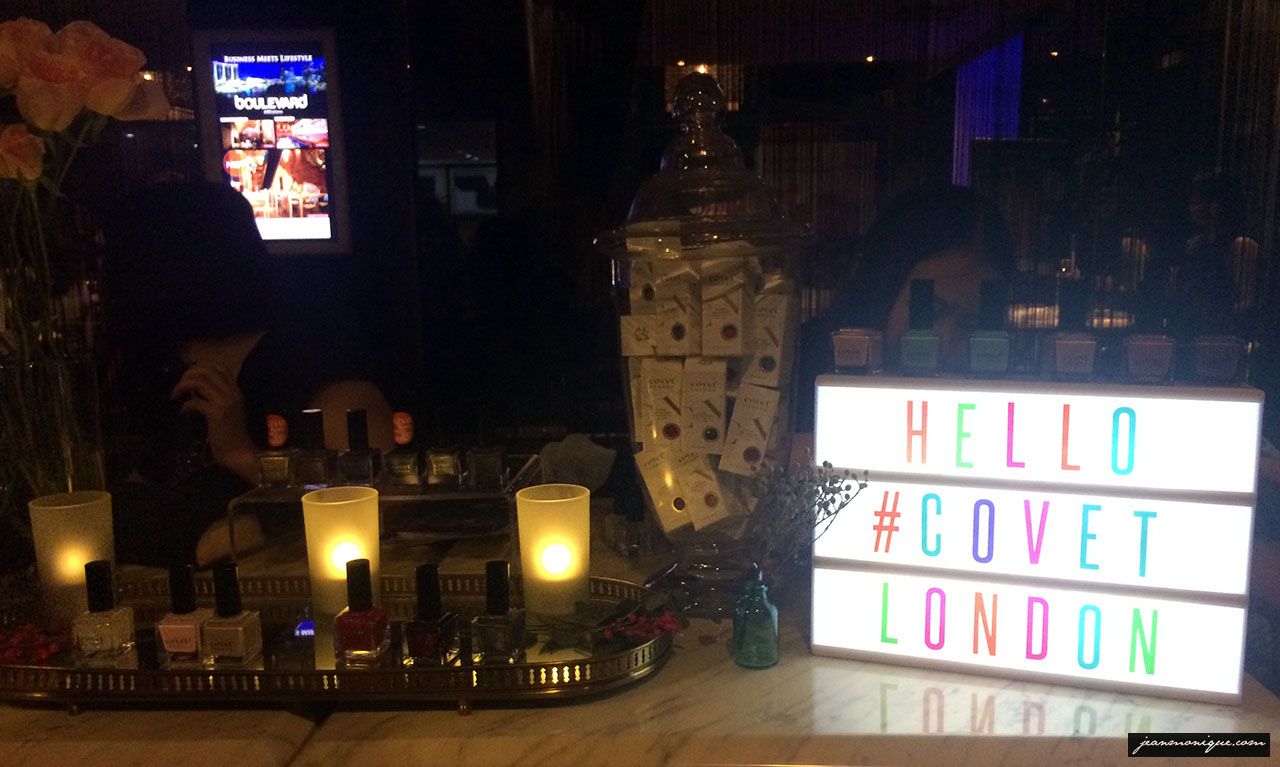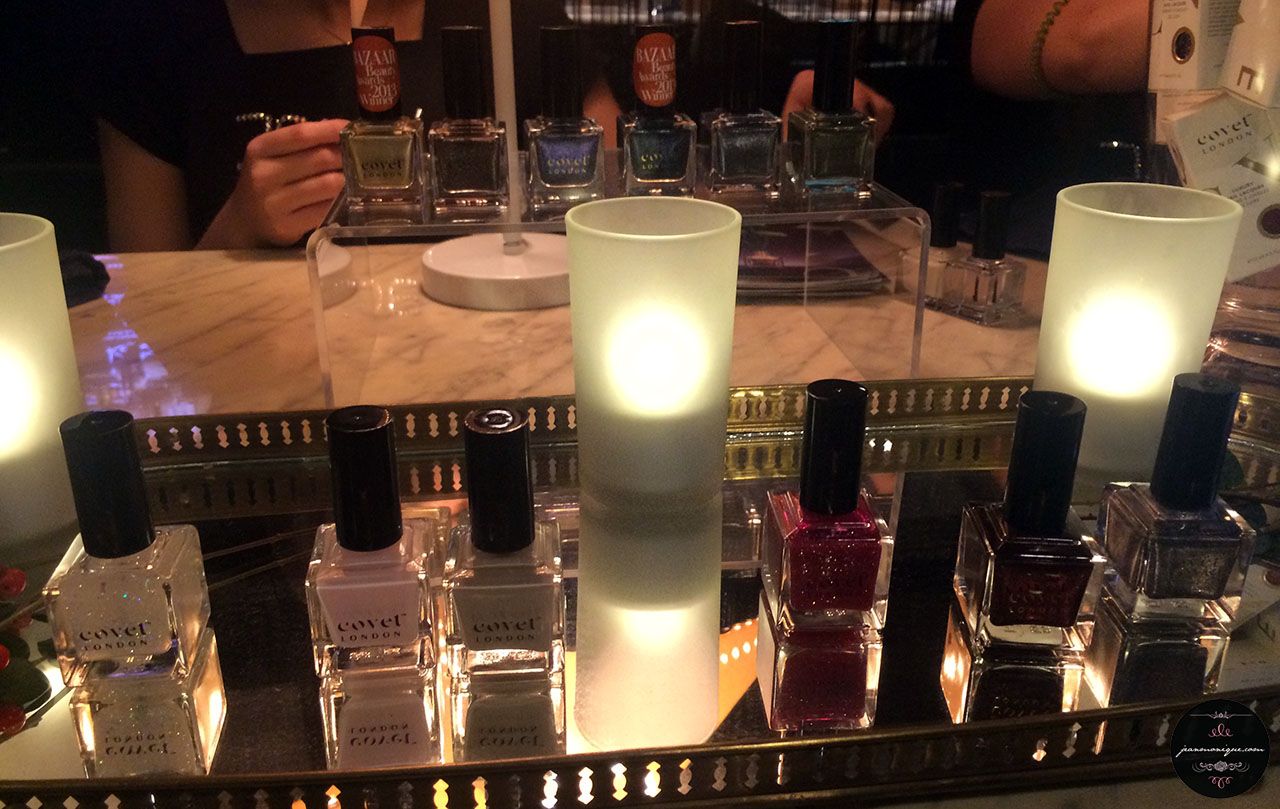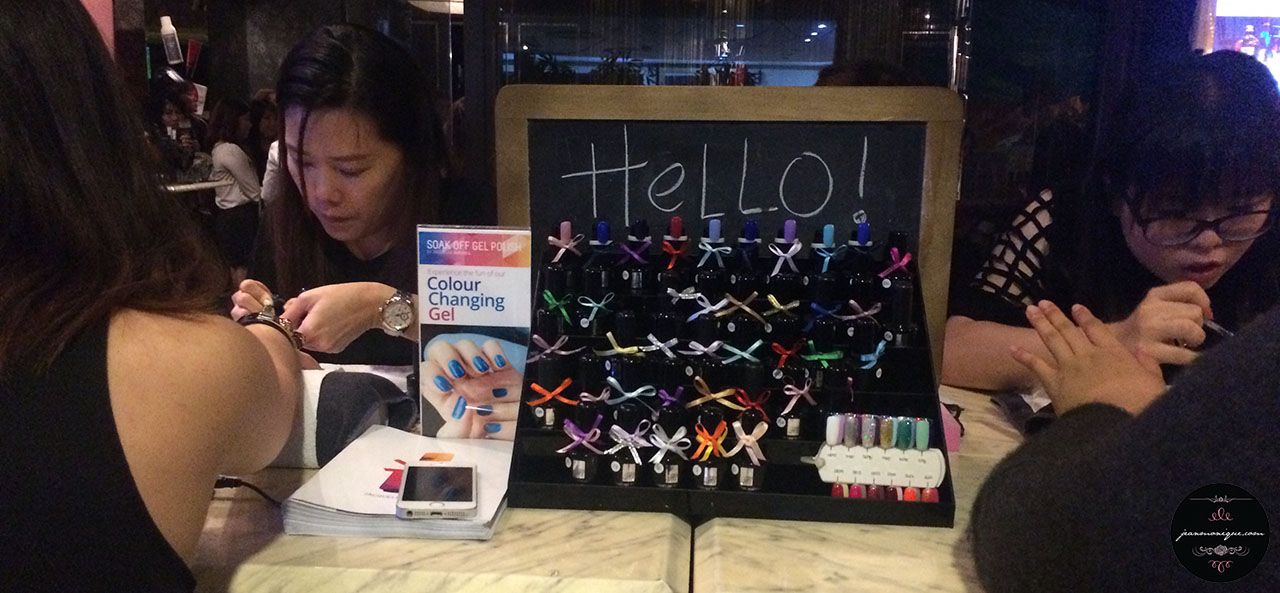 I chose Opera from Covet London for my nails because it was such a beautiful color. It's a classic shade in theatre-drape red with crushed ruby shimmer. If you're looking for an elegant red  nail color especially for holidays, I'd highly recommend this one. What I also love about this brand is how it's easy to apply, dries pretty fast, and lasts very long. 🙂 You can get this from Luxola for $38.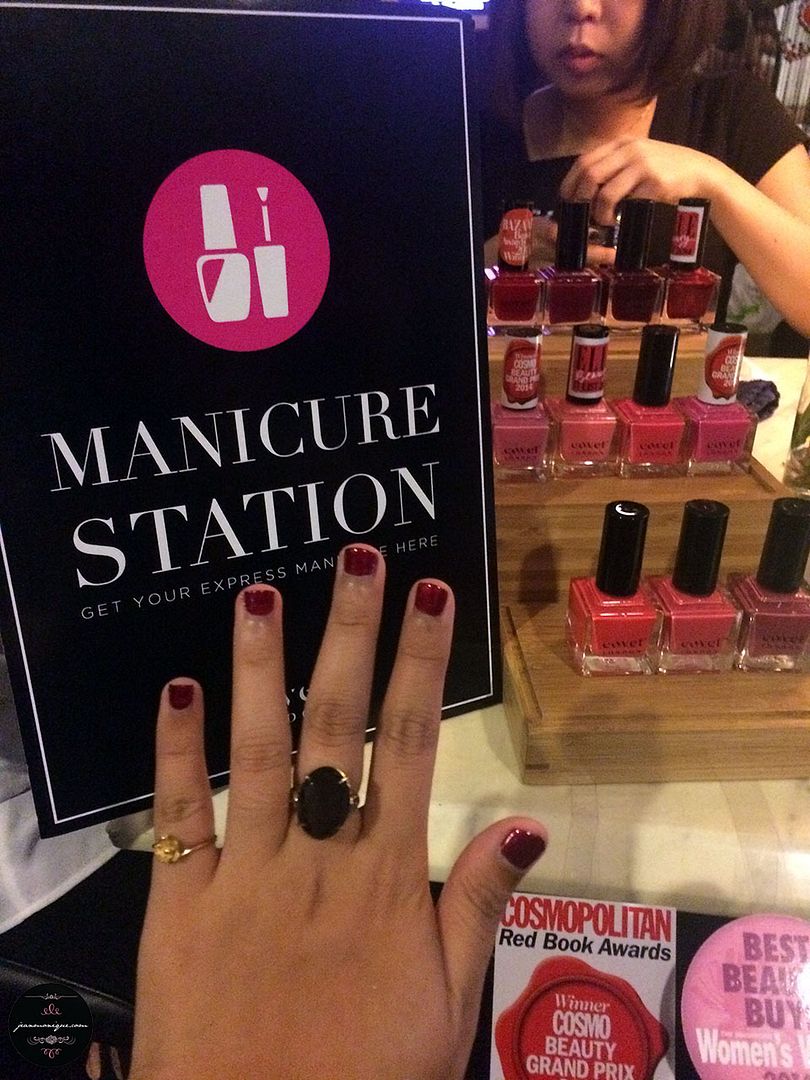 Bloggers were allowed to bring a guest with them so I brought my friend Rachelle with me.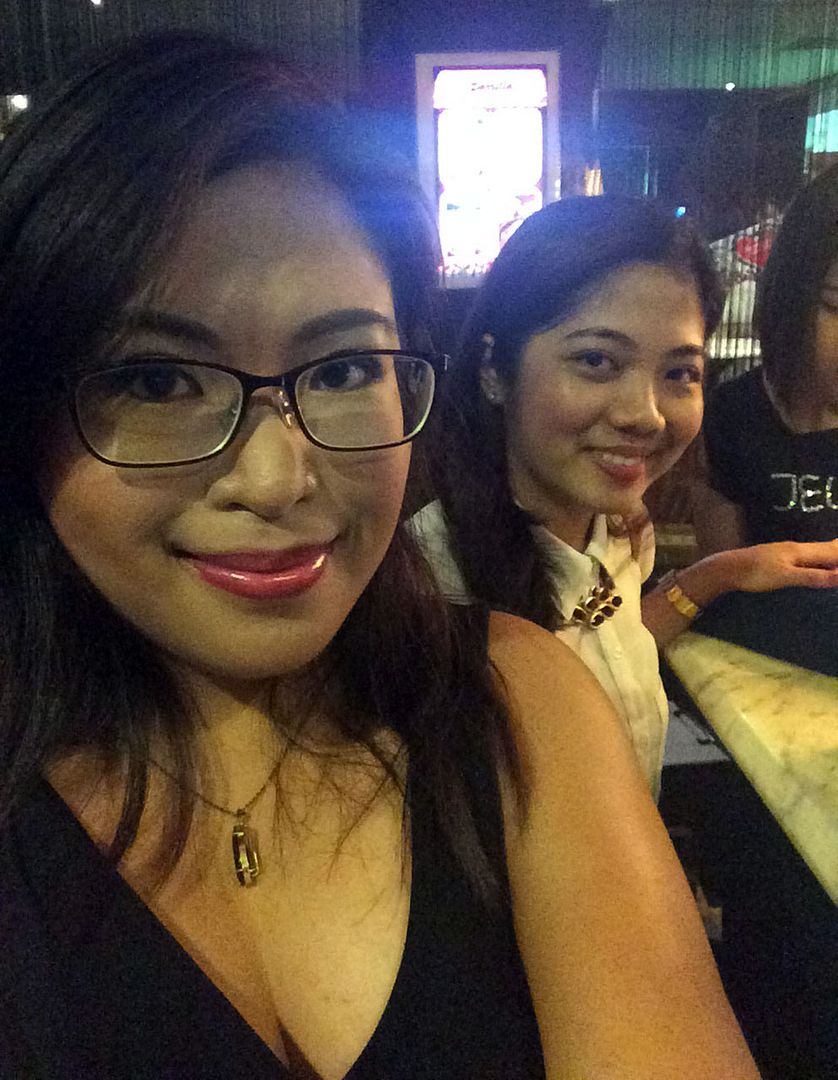 After the Manicure Station is the Manicam where you can show off your gorgeous manicure. We collected the Shimmer goodie bag from this station too. 🙂
Afterwards, we proceeded to the Wet N Wild booth which showcases all their products. I have a few Wet N Wild products from the US and I really love the quality and affordability of this brand. I'm so happy that it's now available at Luxola! (Get a free gift with a minimum spend of $30 on Wet N Wild products. Offer valid until 8 November, 11:59pm.)
Thanks for the free makeover (for Rachelle) and retouch (for me). 🙂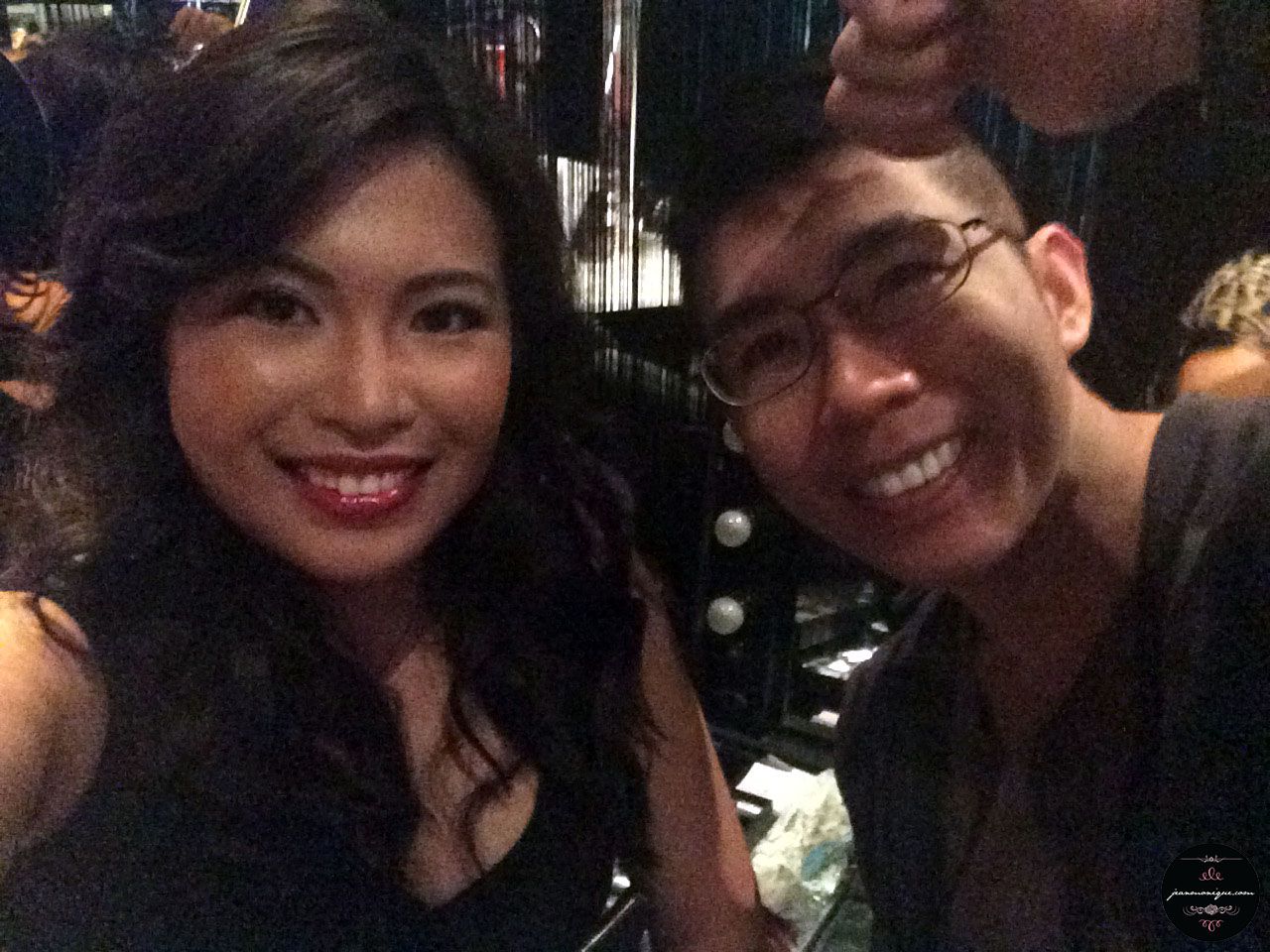 Next to the Wet N Wild station is the booth featuring Luxola's best products. 🙂 There's Sleek, Skin Inc., VMV Hypoallergenics, Mario Badescu, and more.
Then there's the Hair Station featuring Sachajuan products.
At this station, we can have our hairs styled whichever way we want. I decided to go with curls, just to break from my lifetime hair monotony of long, straight hair. 😛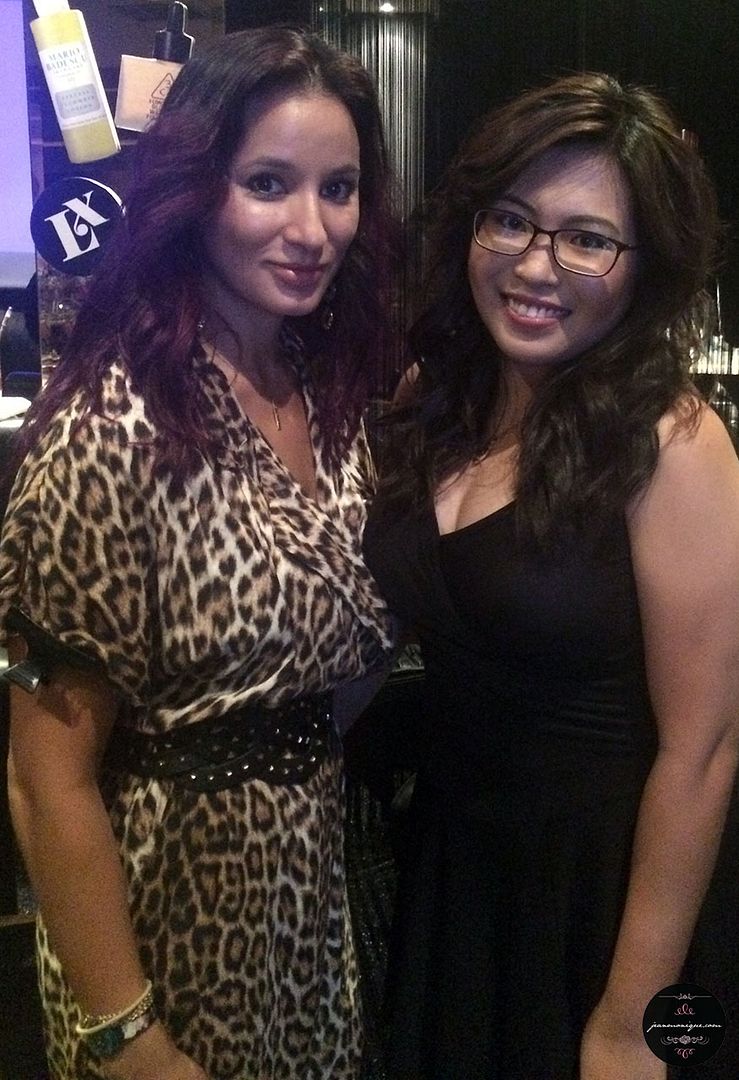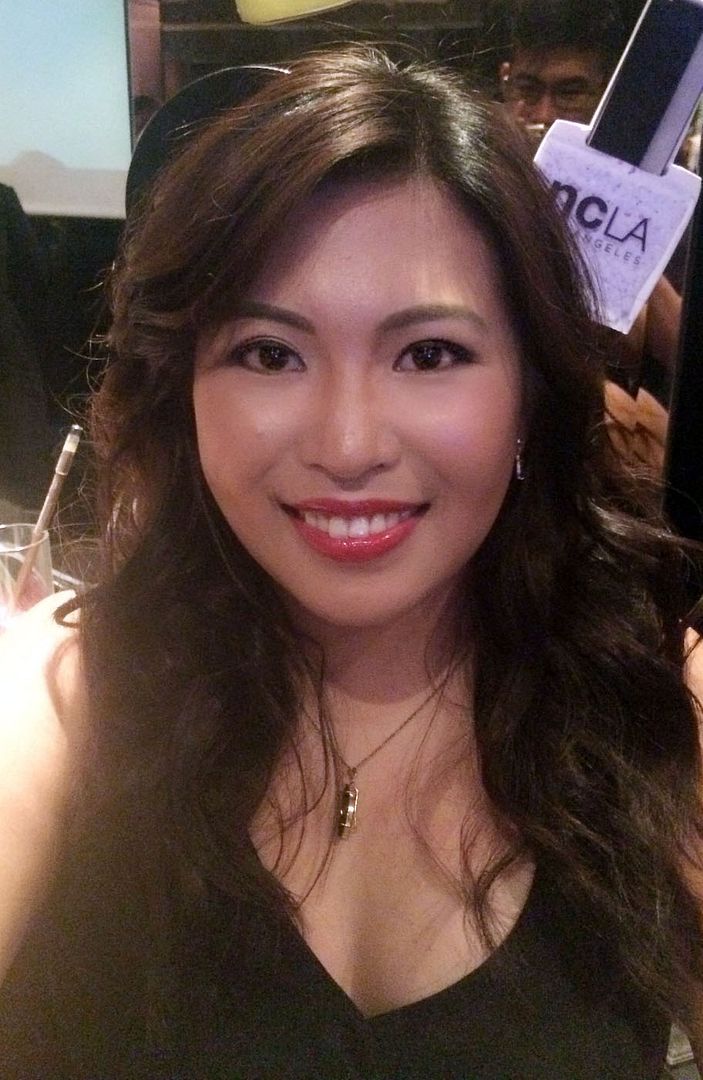 Isn't my hair gorgeous? I absolutely love it! I wish I could wake up with this beautiful hair everyday. Haha! Thank you sooo much Sachajuan for making my hair fabulous!
After that, we went to the Skincare Station and got a free massage plus aromatherapy session from Origins, which is also arriving soon at Luxola.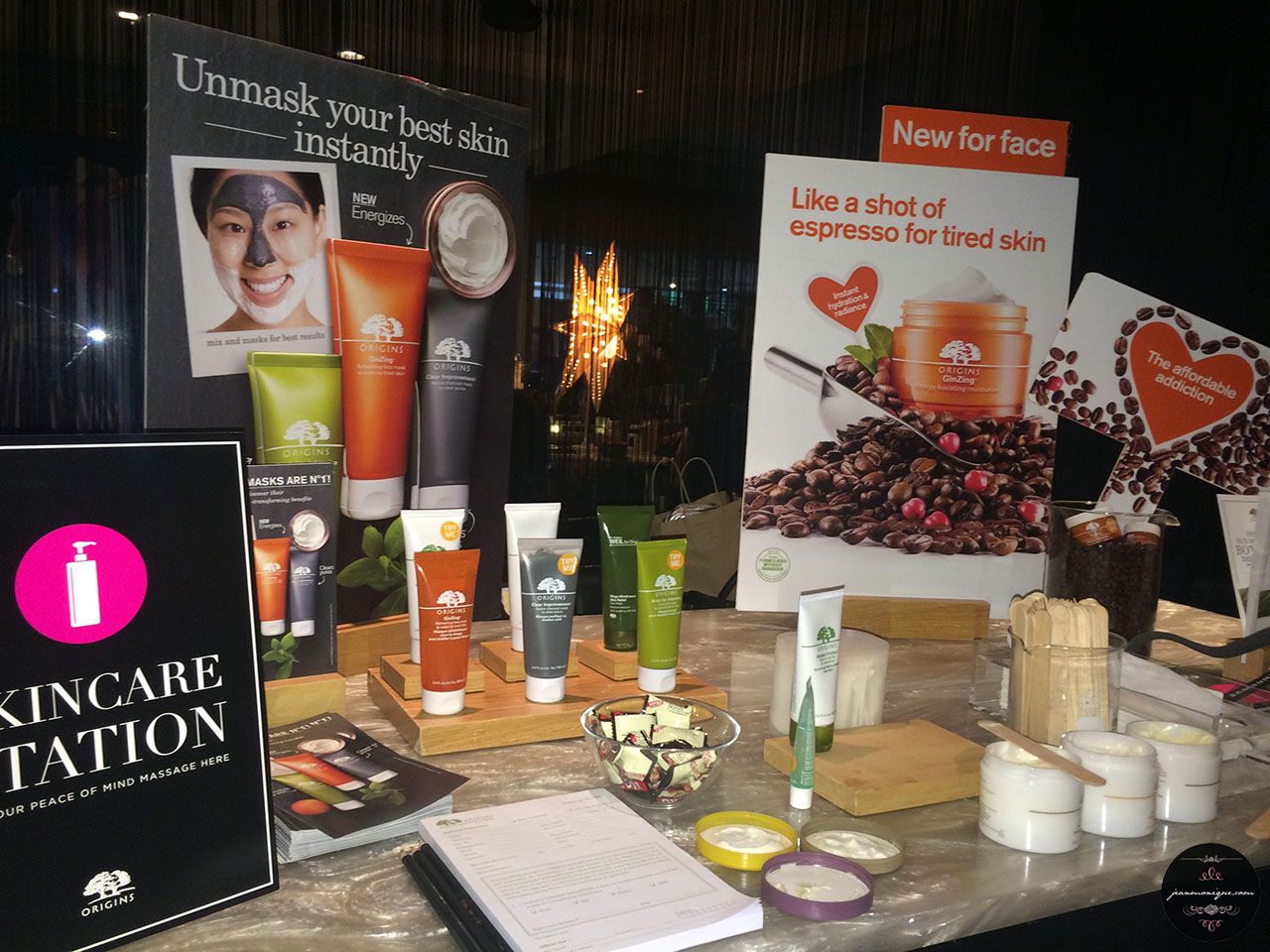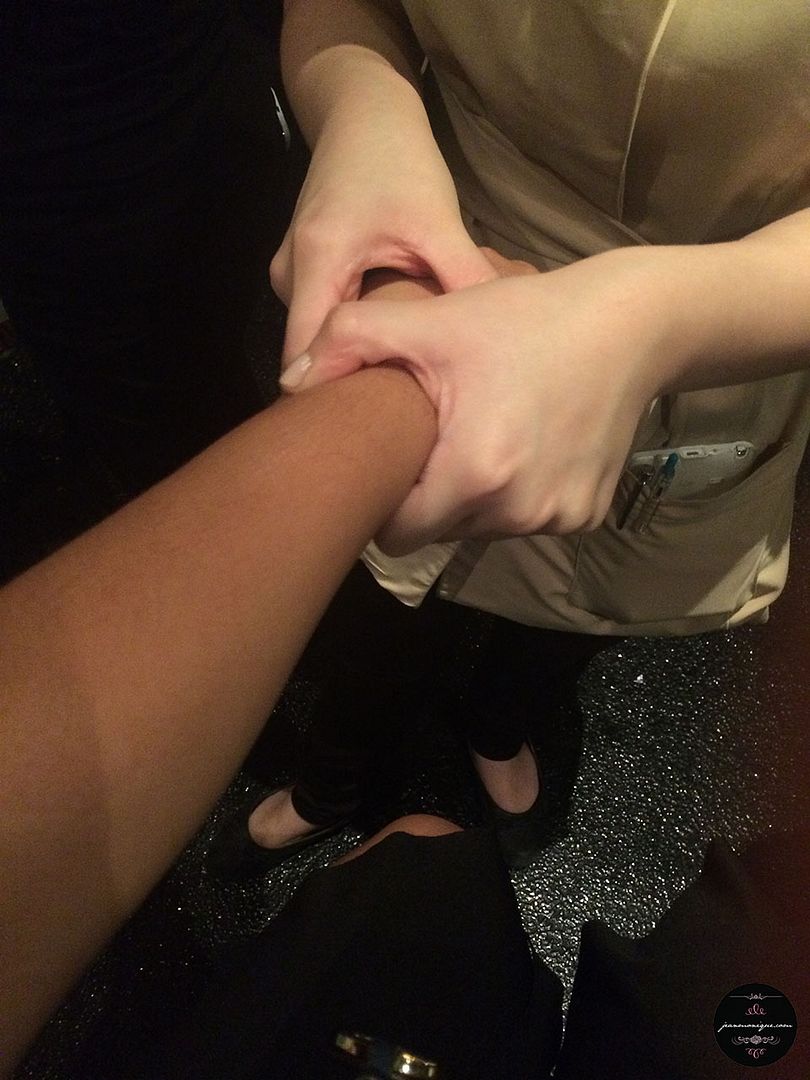 They used the souffle for the massage. And I tried both Ginger and Grapefruit scents. Oh my gosh. What a luxurious feeling! 🙂
Then we went to eat, drink, and be merry! There were so much good food and drinks that night. We had an open bar for 3 hours!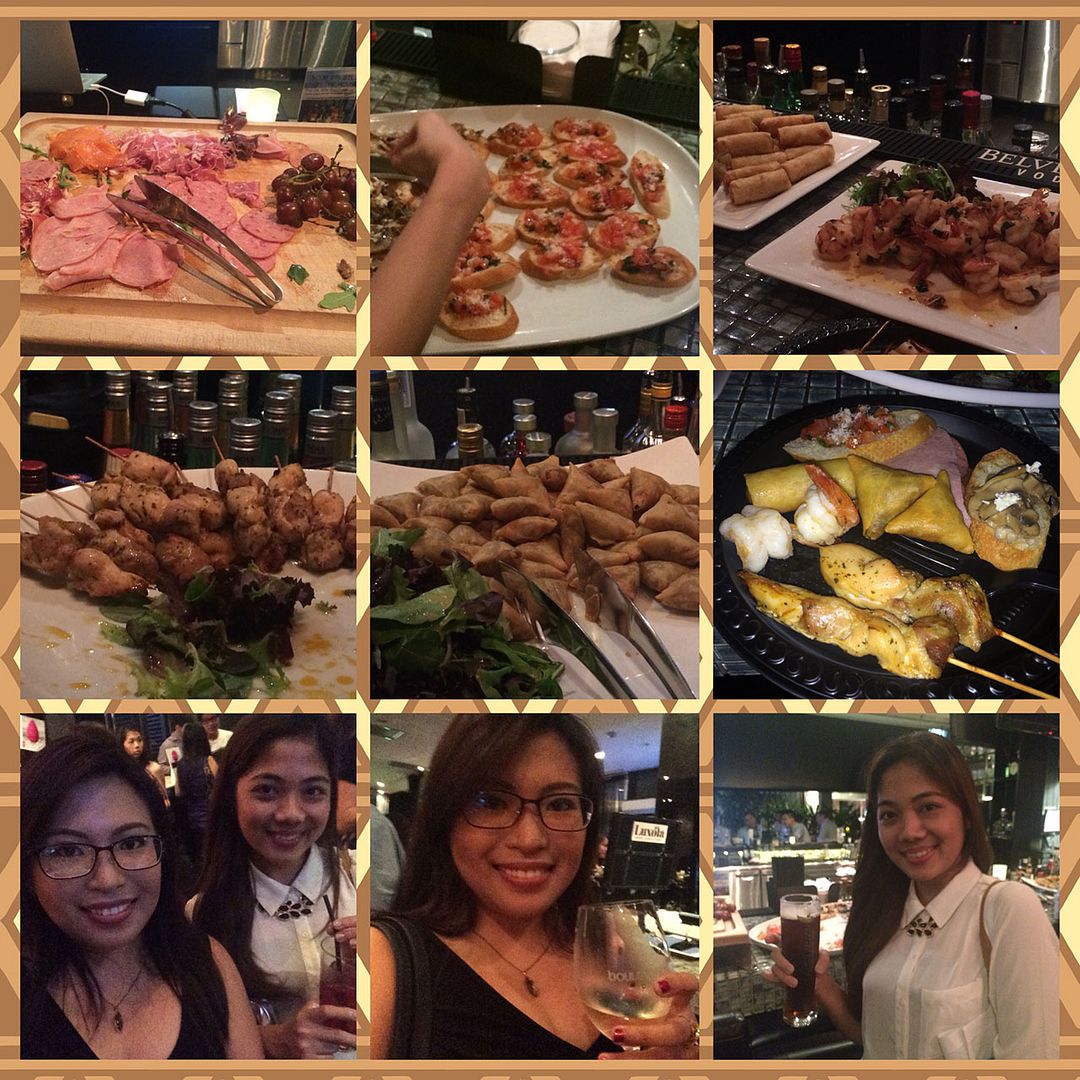 And of course, a party wouldn't be complete without a photo booth! So here are our snaps. 🙂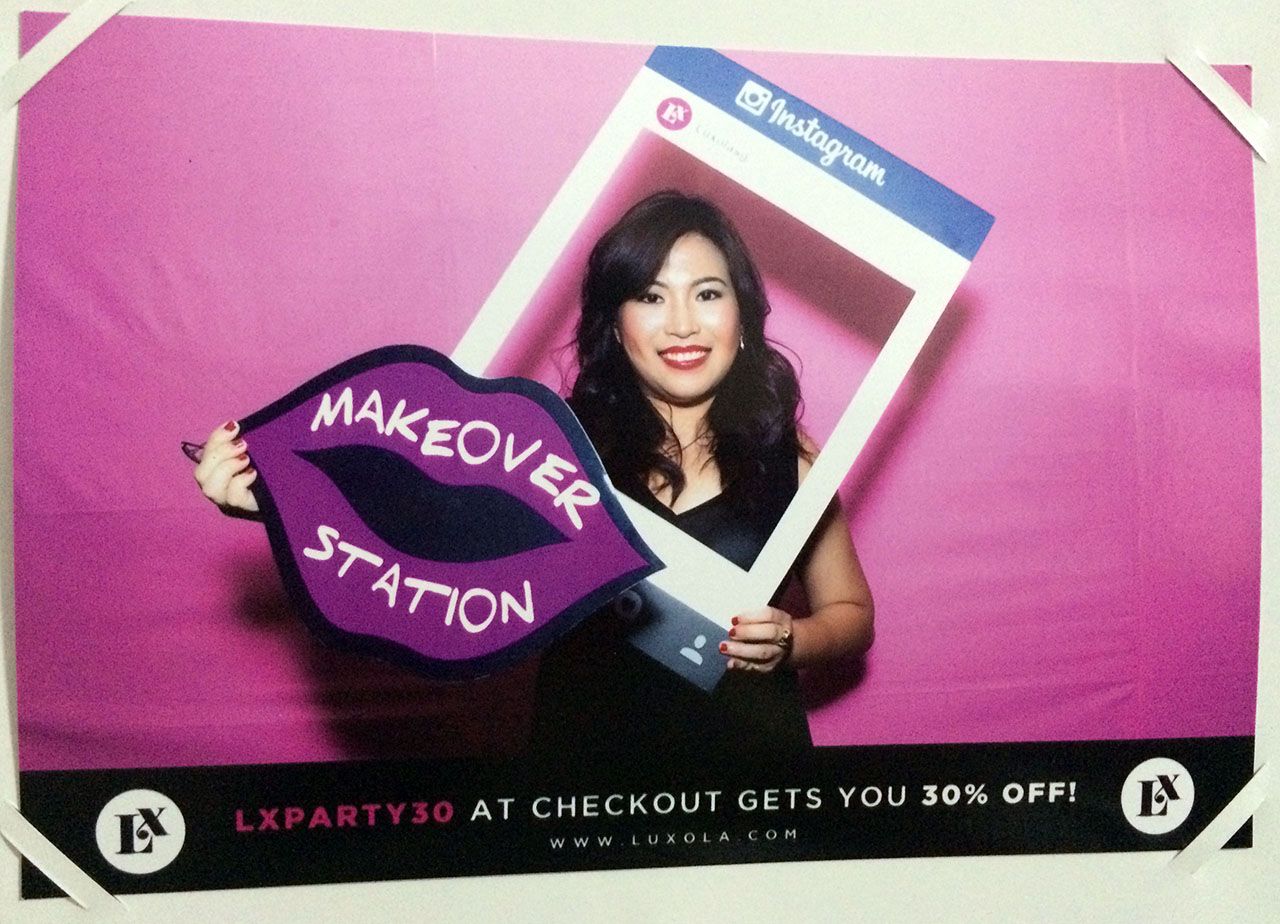 Lastly, I'd like to share the freebies we received that night. 🙂
Wet N' Wild: nail colors (Everybody Loves Redmond, On a Trip), eye shadow trio (Spoiled Brat),liquid eyeliner (Blue) | Maybelline: lipstick (Bright Pink Color Honey Nectar) | Sleek: mini high shine lip gloss, eyeshadows (ruby, tangy) | VMV Hypoallergenics: sunscreen | Argentum: moisturizing cream | Origins: overnight mask, gentle dermabrasion | Colorful hair ties
It was a such a successful event. I met a lot of fashion and beauty bloggers and I got the chance to be pampered like a princess. Thanks Mallika and Luxola for the invite. 🙂 Rachelle and I had so much fun!
So to all my readers, use the discount code LXPARTY30 at checkout to get 30% off. 🙂 Luxola ships to Australia, Brunei, Hong Kong, Indonesia, Malaysia, Philippines, Singapore, Thailand, India, and United Arab Emirates.