Bonjour Bella!
I've had this cleansing foam for about 1.5 years already and it was only when I actually finished the whole bottle that I finally managed to write about it.
Introducing Etude House Yogurt Peel Cleansing Foam in Super Berry Mix.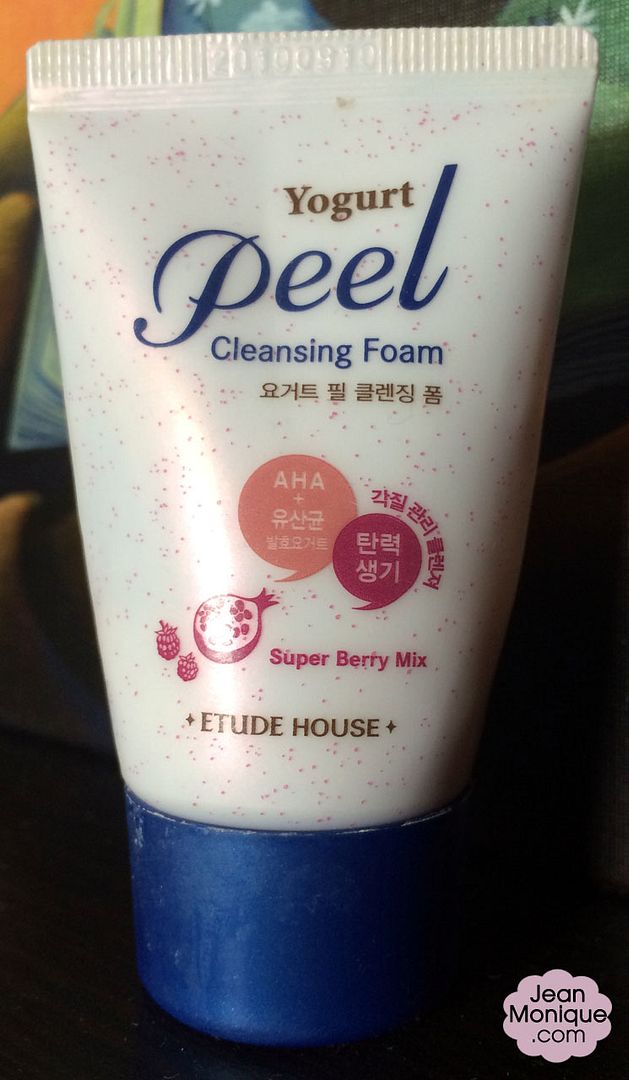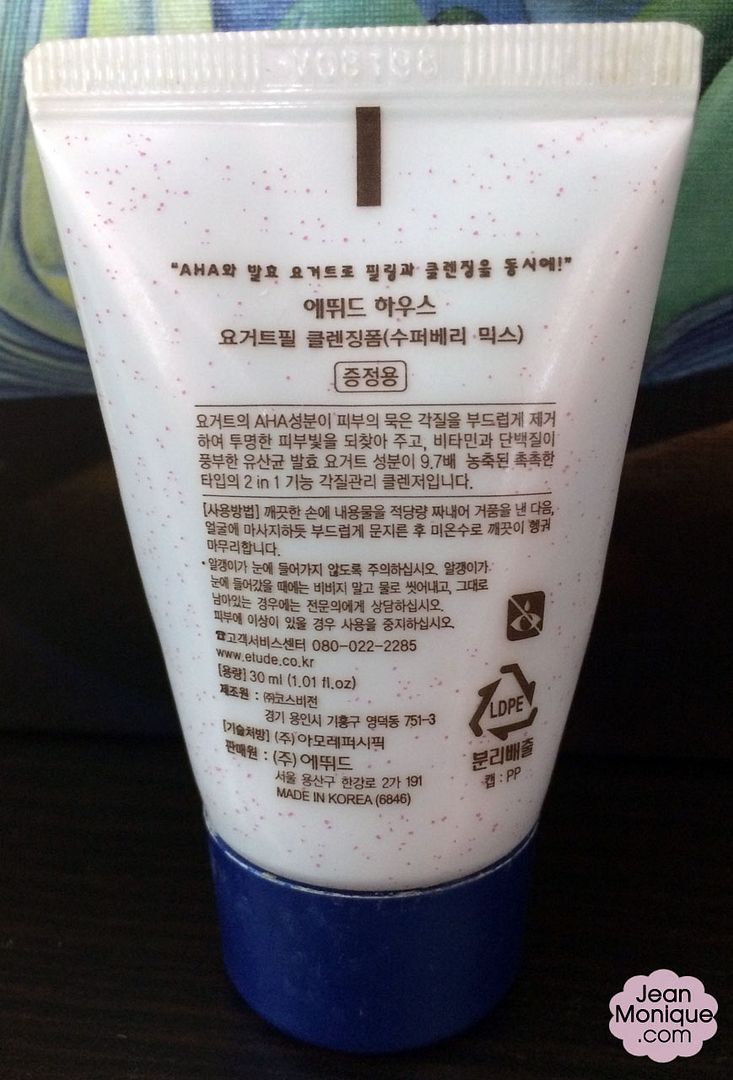 The product is described as a moist exfoliating scrub cleanser to revitalize skin with Pomegranate and Raspberry extract. It's a cleansing foam which contains yogurt (with lactobacillus) and fine granules which gently exfoliates, nourishes, and illuminates dull complexion.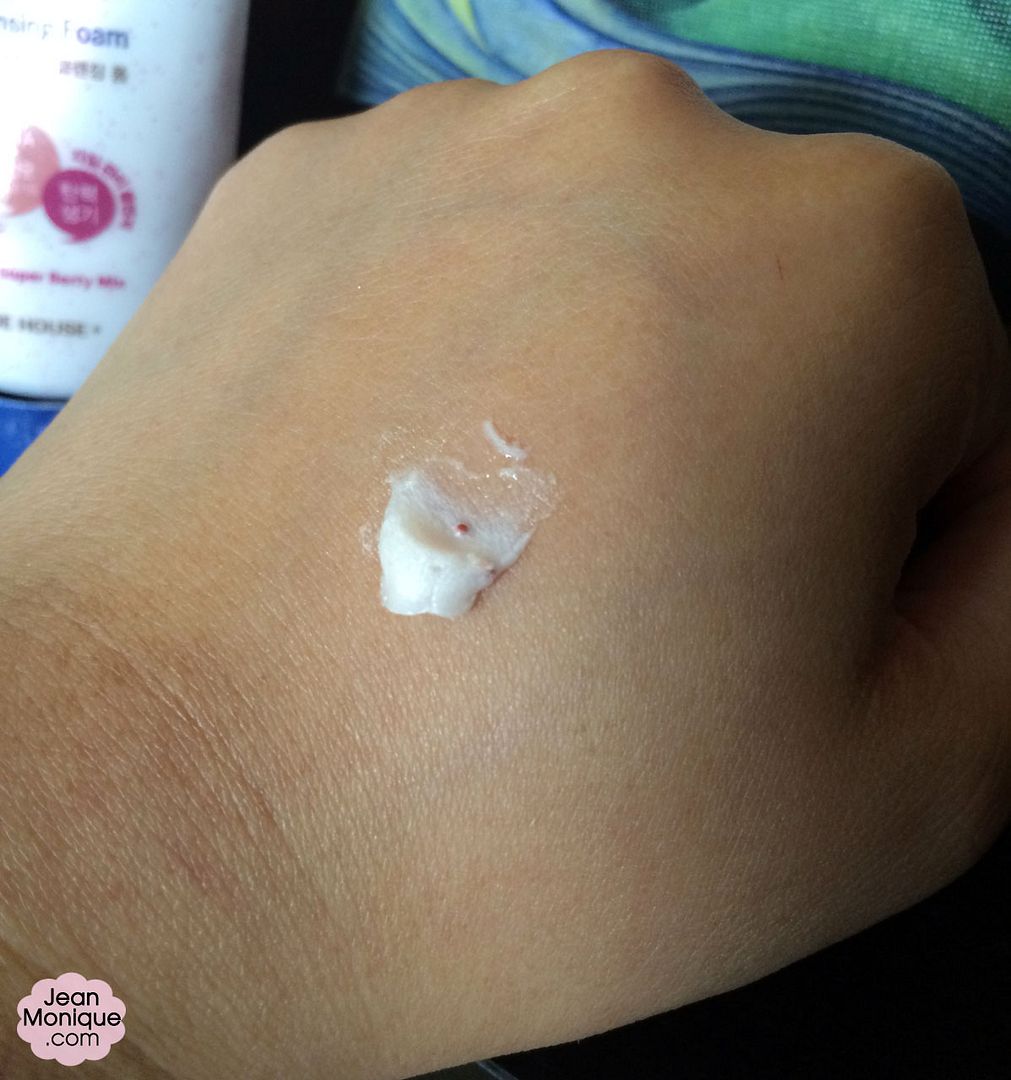 I love its thick and creamy texture and fruity smell! I also love how the tiny bits of granules dissolve gently and gradually while you cleanse your face. Plus, it's good for all skin types. I didn't experience any breakouts or dryness with this.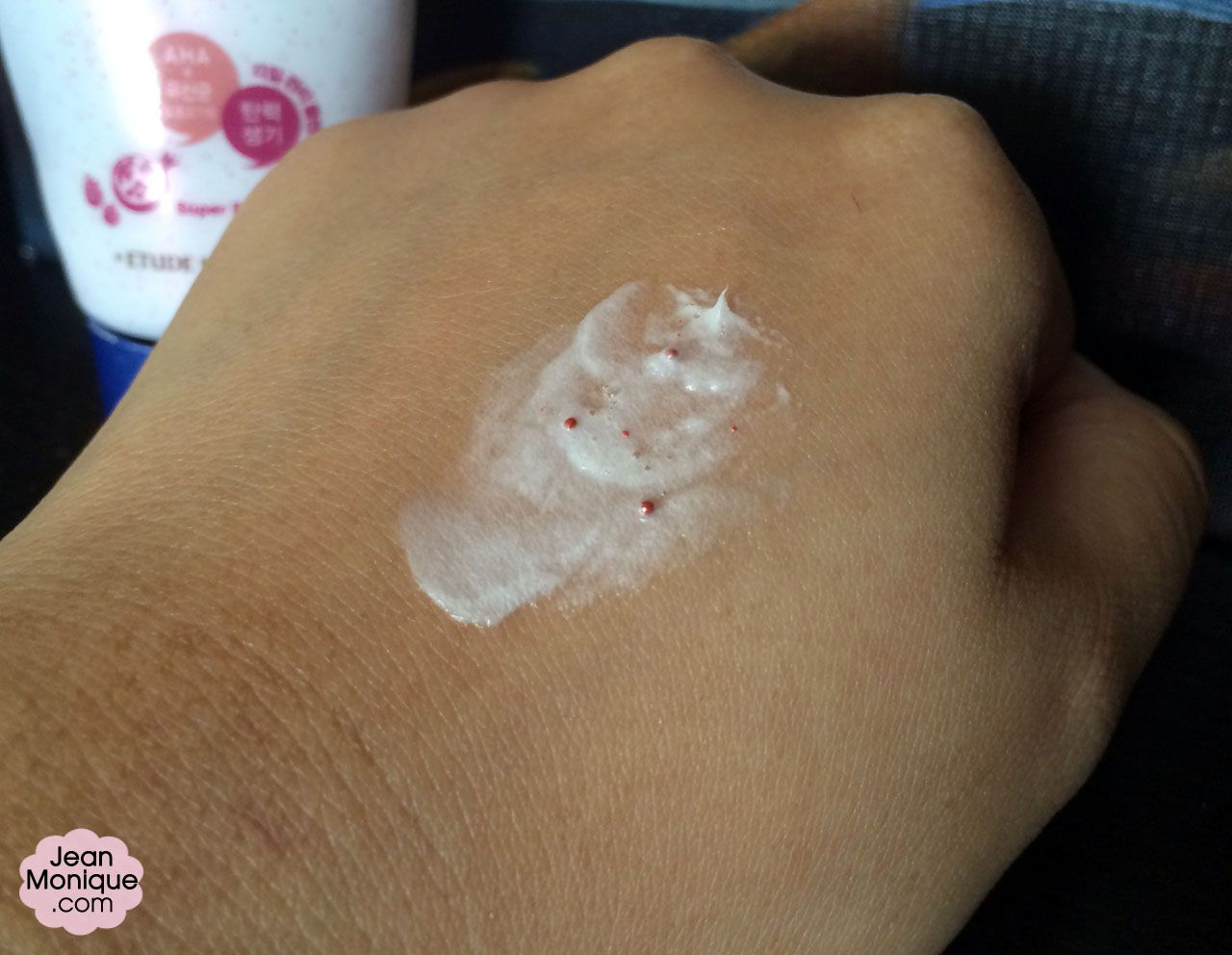 It's also very easy to use. Just wet your face with lukewarm water, squeeze out a pea-size amount on your hand and apply it on your face in a gentle swirling motion. It lathers into a rich foam and you can also feel the granules slowly dissolving. Don't forget to rinse thoroughly with warm water and end with a splash of cold water.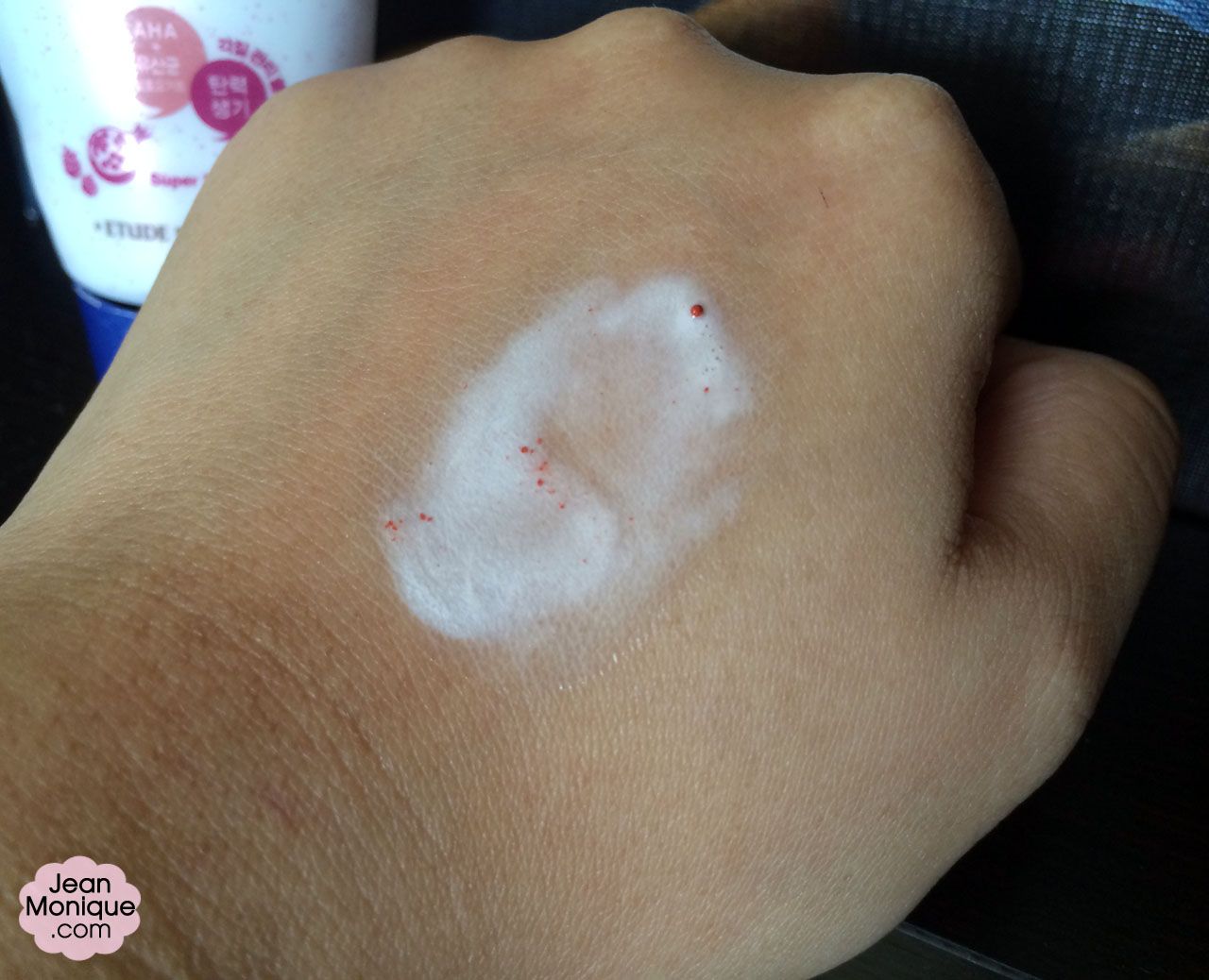 It cleanses really well. It can even remove eye makeup! I've also noticed that whenever I use this, my skin looks a bit more radiant. It doesn't have a strong peeling effect, which is why it is good for daily use.
The product line has four other variants: Black Food Mix (Black Bean & Black Sesame Seed), Cereal Mix (Rice & Adlay), Fruit Mix (Apple & Lime), and Nuts Mix (Walnut & Sunflower Seed). The size I had was good for travel: 30 ml of fruity & creamy cleansing goodness.
Overall, this product is a very good cleansing foam which is very affordable. It's worthy of being purchased again if only it were still available in circulation.
Anyway, here's a full list of ingredients:
Water, Glycerin, Potassium Stearate, Potassium Myristate, PEG-32, Silica,Stearic Acid, Myristic Acid, Potassium Laurate, Cocamidopropyl, Betaine, Yogurt Powder(30mg), Honey Extract, Pyrus Malus (Apple) Fruit Extract, CitrusAurantifolia (Lime) oil, Tocopheryl, Acetate, Glyceryl Stearate, Disodium EDTA,Lauramide DEA, Lauric Acid, Lactose, Butylene Glycol, Cellulose, Ascorbyl Palminate,PEG-100 Stearate, PEG-200 Hydrogenated, Glyceryl Palminate, PEG-7 Glyceryl Cocoate, Hydroxypropyl Methylcellulose, CI 77289, CI 19140, CI 42090, Sodium Benzoate ,Fragrance
Have you ever tried this cleansing foam? Did you like it too?
xoxo,
♥ Monique ♥