Bonjour Bella!
It's almost the end of April. Time flies by so fast! Can you believe that it's already 8 months since I've started working in Singapore?
In the Philippines, it's summer vacation and most of my friends are already hitting the beach. Ha! That's why I'm so excited for our upcoming trip this weekend to Bintan, Indonesia! It's gonna be a short and sweet break from the daily life in Singapore.
Anyway, I just want to share with all of you my latest BellaBox. Honestly, I wasn't so thrilled with the March BellaBox, which is probably why I got so lazy to post what I got. Oops!
The April BellaBox wasn't as great as I expected. Honestly, the BDJ Box in the Philippines is way better! Now, if only they could deliver here in Singapore! 😛
From what I saw from other bloggers, each of us had different contents. I don't really know how they select which products to give per person. As far as I know, I indicated in my profile which ones I'd like to get. But how come I'm not getting what I want. *sigh* I love surprises (and the fact that you're always not sure what you're going to get every month) but I'd really appreciate it if they'd give me what I might actually like and use.
Moving on, here's the unboxing of my April 2014 BellaBox.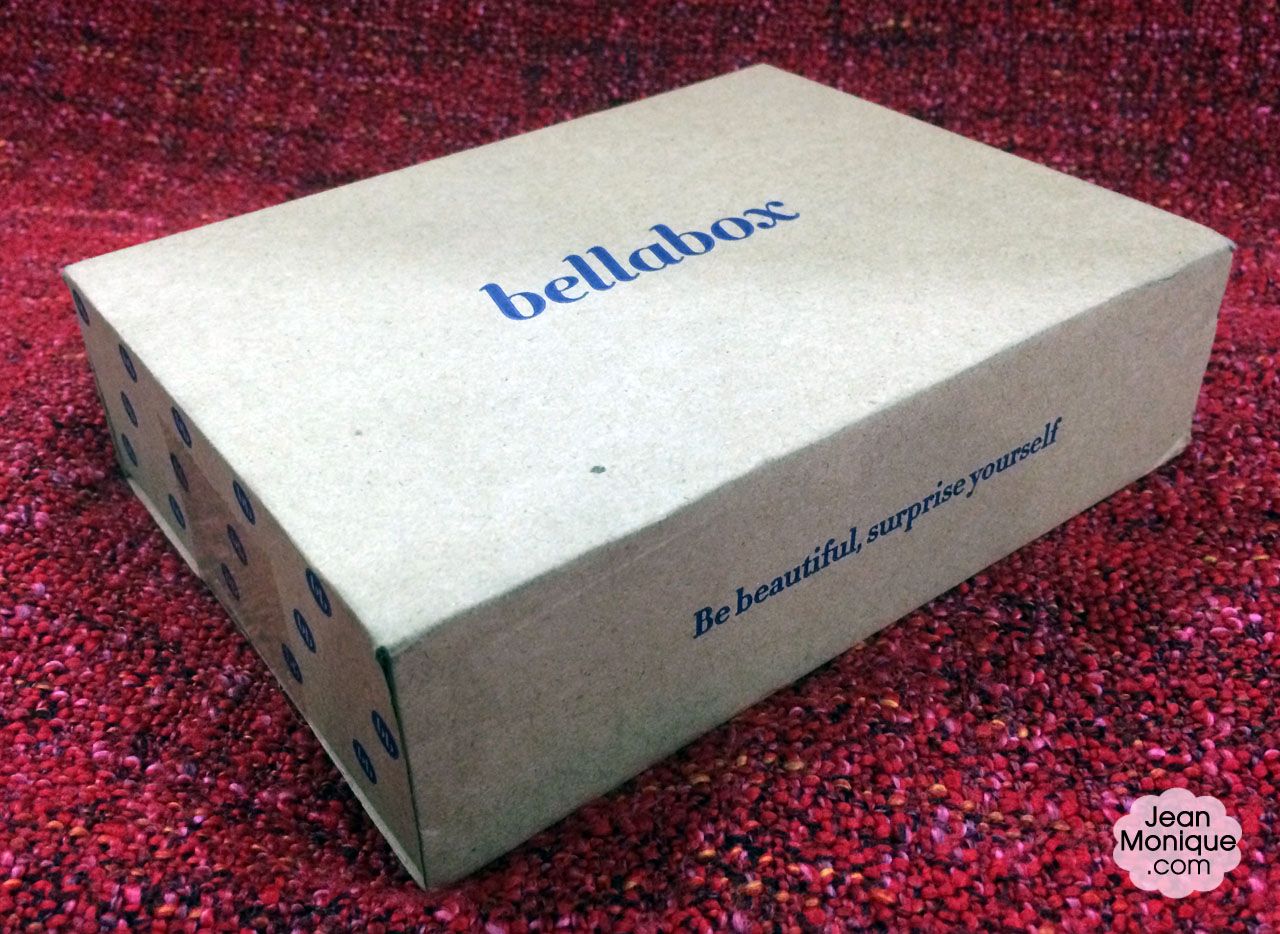 The box was delivered by Ta-Q-Bin. I wasn't home yet when the courier guy first came to deliver the box. He was so kind to call me and ask what time I'd be home and even made the effort to go back in the same day at about the same time I arrived from work. Kudos to Ta-Q-Bin for that! 🙂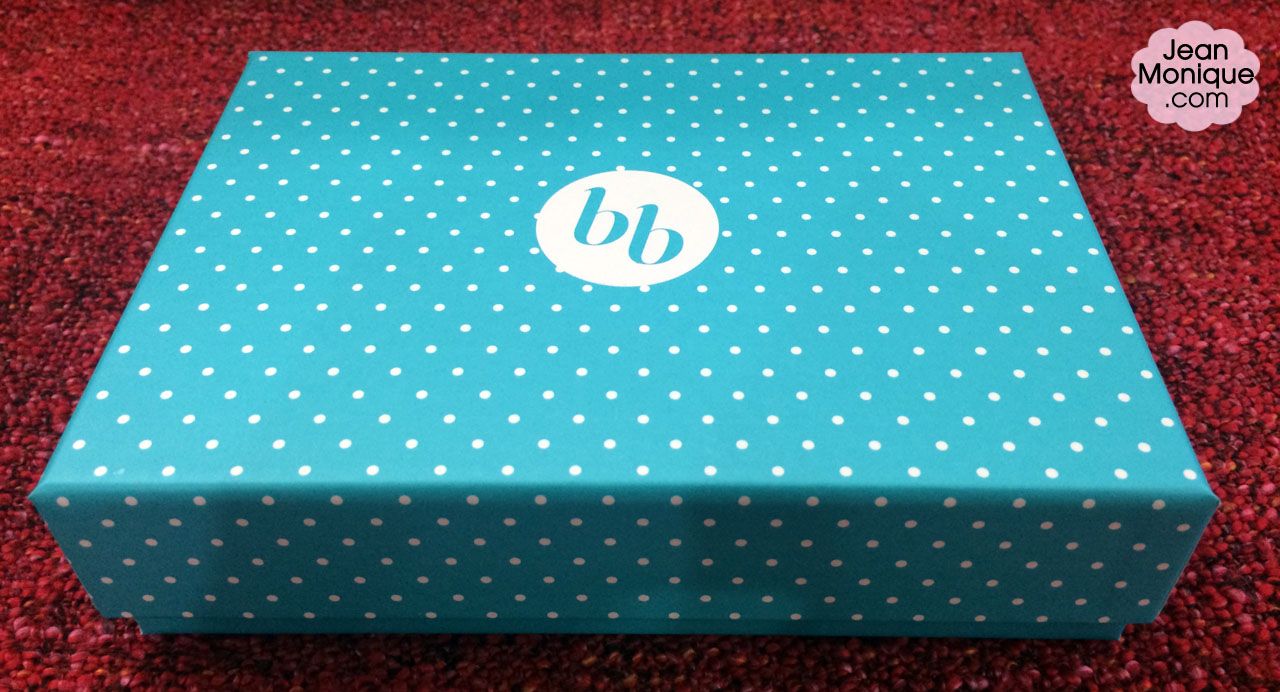 It comes in a blue and white polka dot box. It's sooo cute! I'm actually collecting all the boxes and planning to put all the little trinkets that I have. Come Christmas time, I might actually use all the boxes to hold my gifts. Haha! It's just so pretty!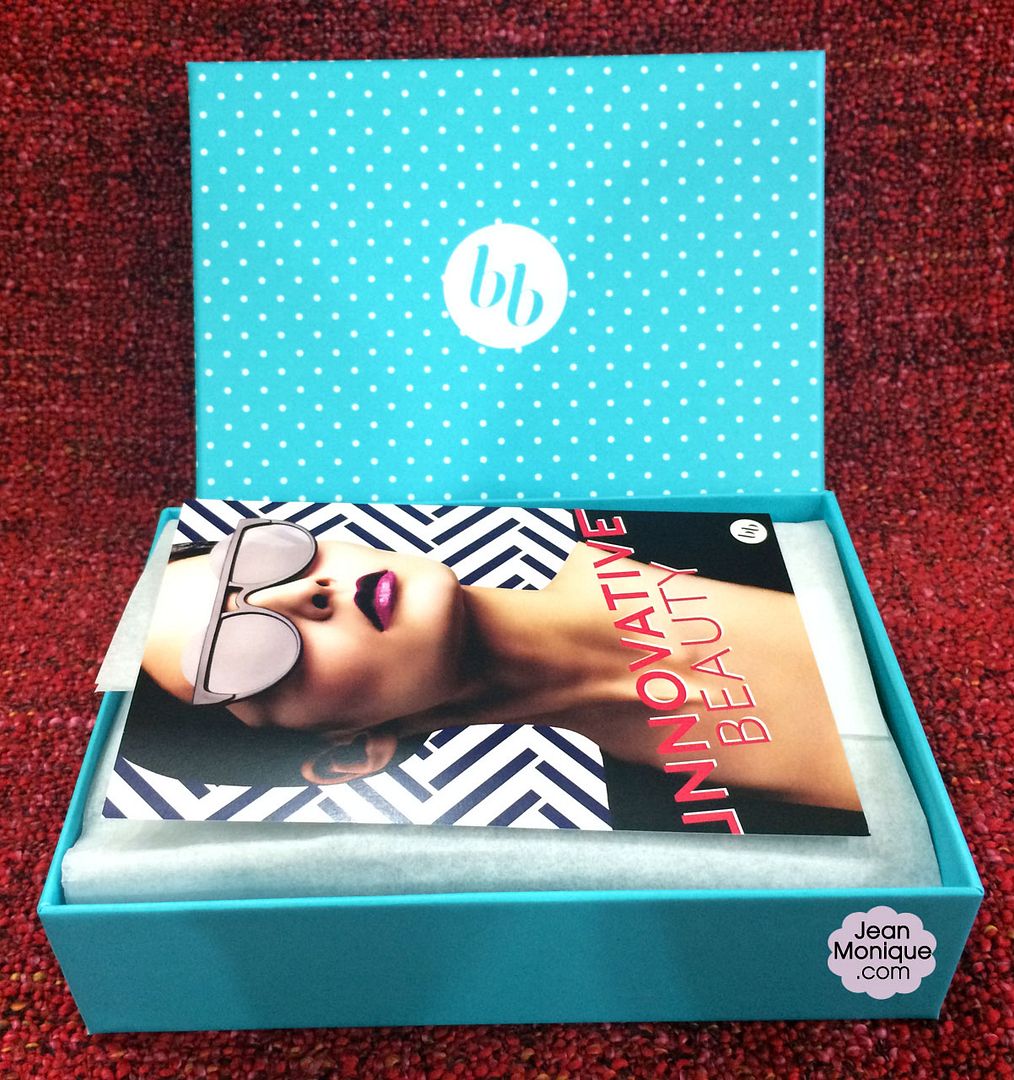 This month's theme is "Innovative Beauty". As always, the feature image is beautiful!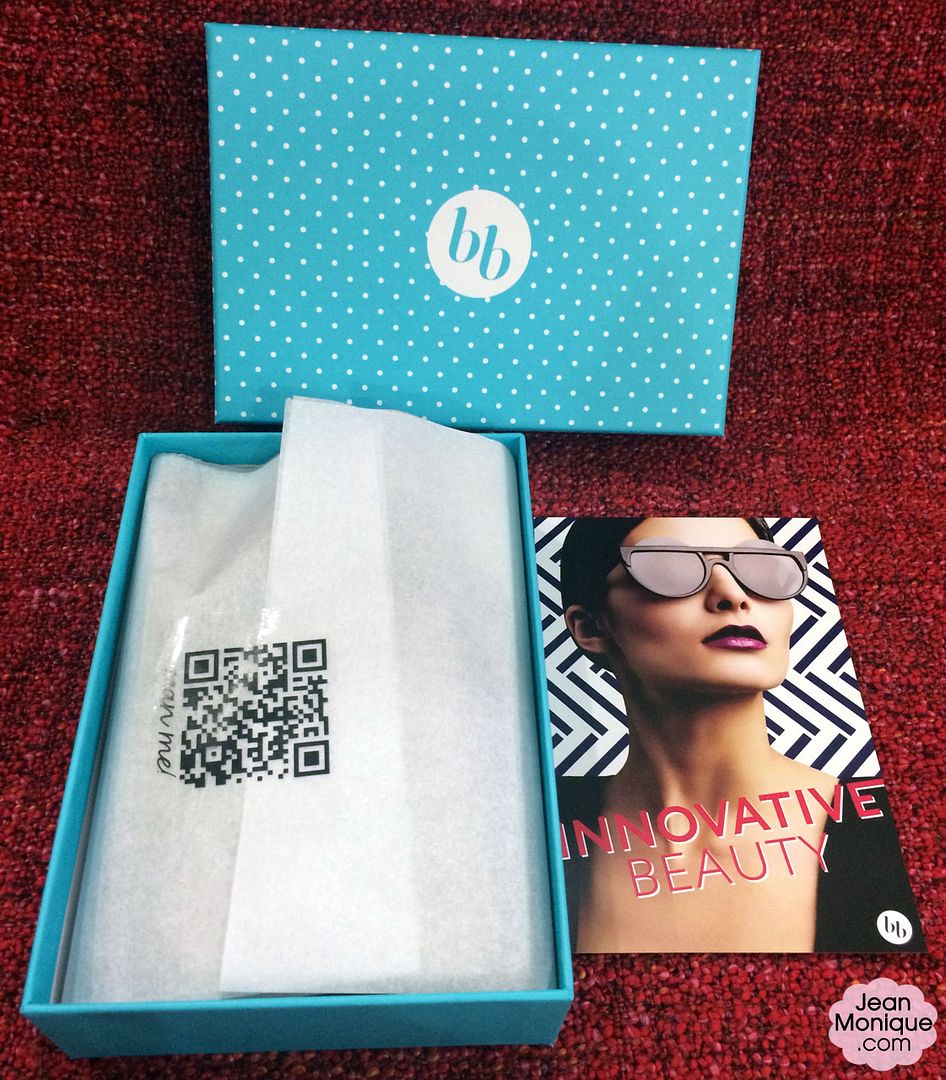 The contents are wrapped in white and there's a sticker with a QR code. If you scan it, it will direct you to the BellaBox website featuring the contents of the box. 🙂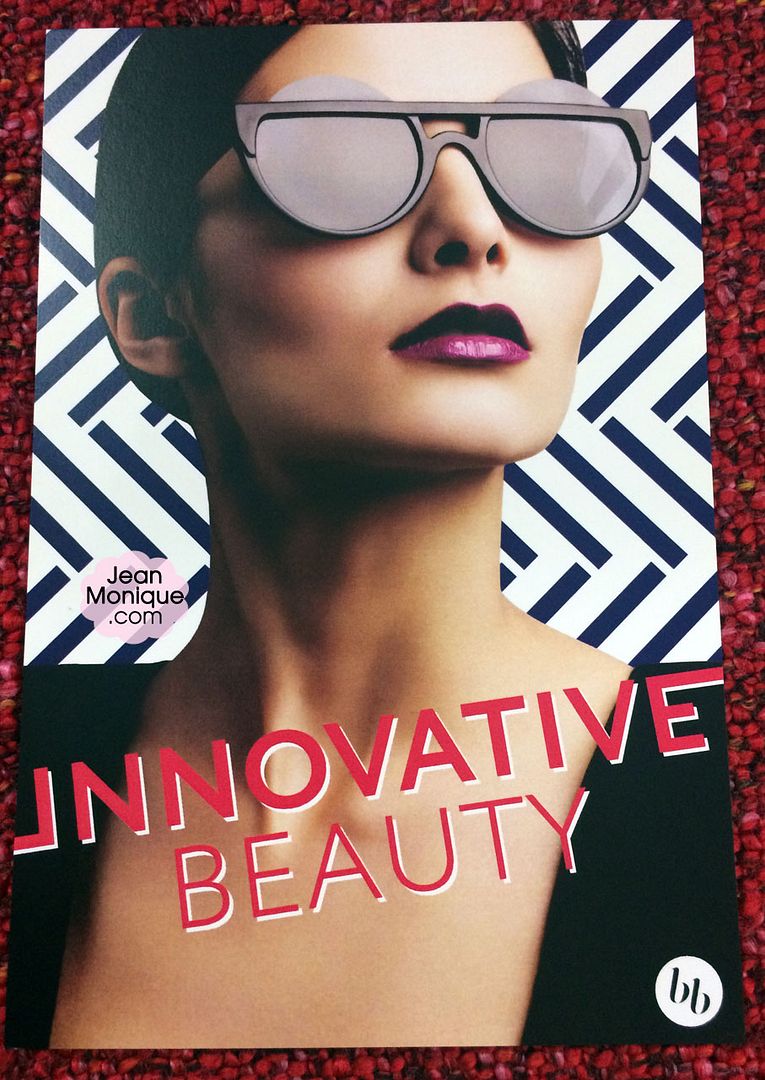 Beautiful and elegant.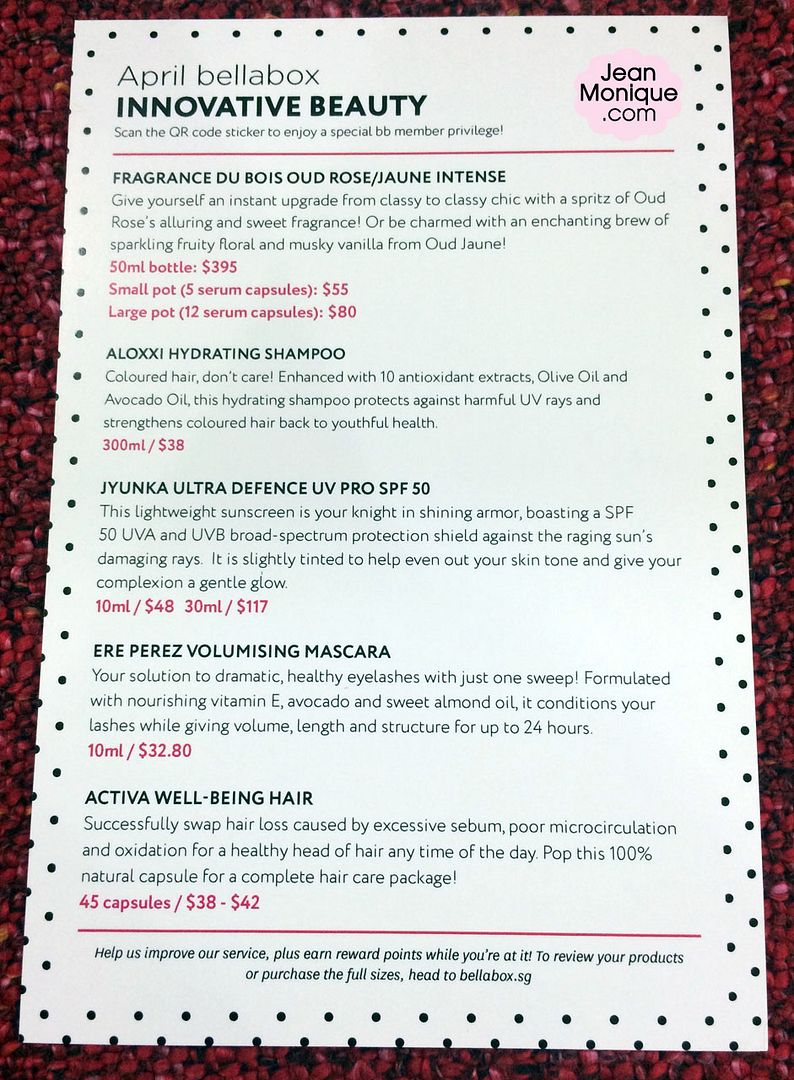 At the back of the card, there a list of the contents, product descriptions, and usual prices of full-sized products.
And here's what's inside my box.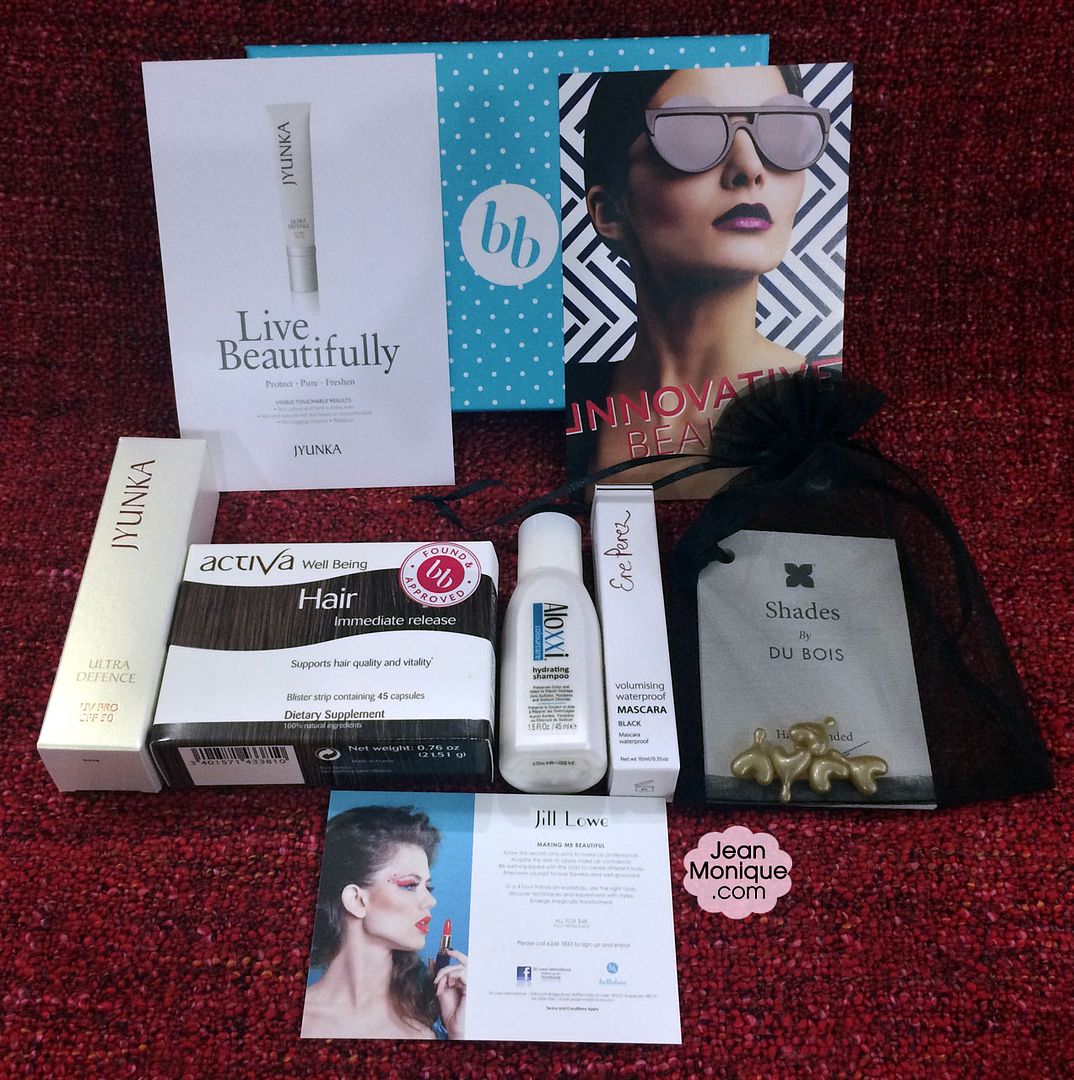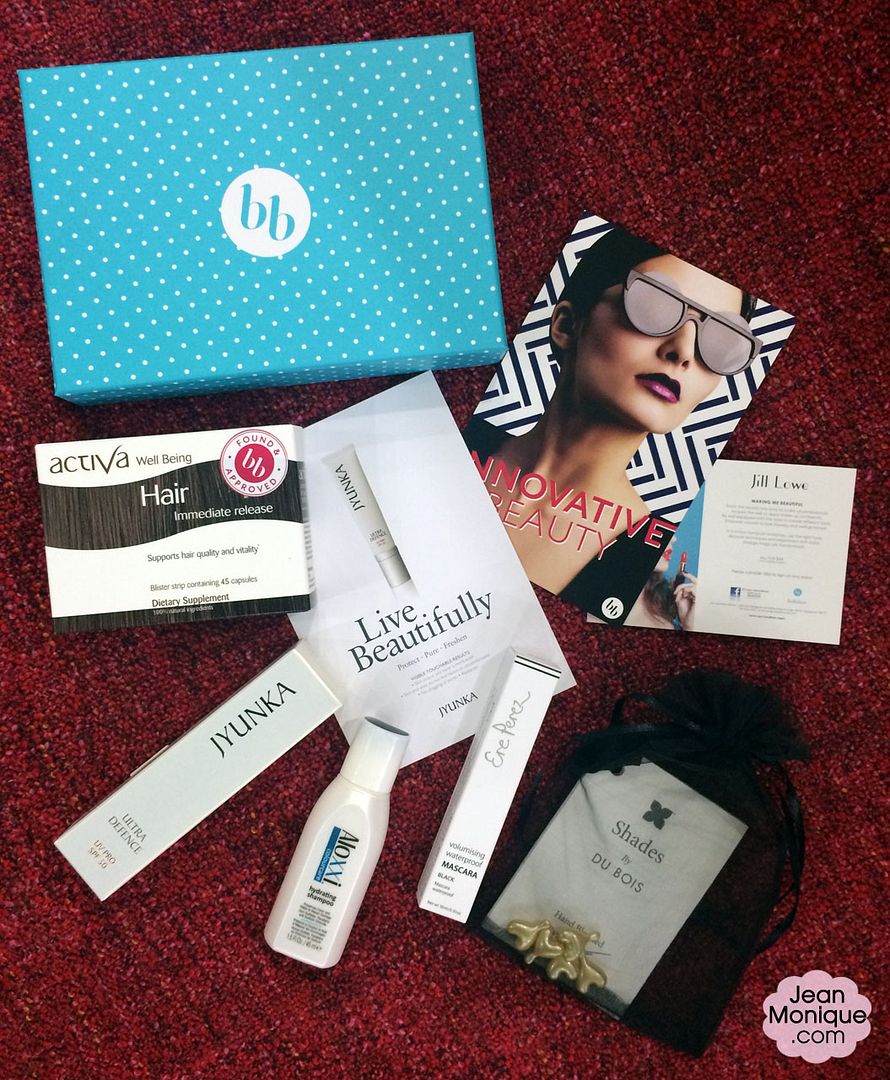 Fragrance Du Bois Oud Rose / Jaune Intense
Description: Give yourself an instant upgrade from classy to classy chic with a spritz of Oud Rose's alluring and sweet fragrance! Or be charmed with an enchanting brew of sparkling fruity floral vanilla from Oud Jaune!
Price: 50mL bottle = $395 | Small pot (5 serum capsules) = $55 | Large pot (12 serum capsules) = $80
Thoughts: Fragrance Du Bois is a boutique producer of the world's finest 100% pure oud oils and bespoke fragrances, as well as a creator of highly exclusive oud based fragrance brands. If you're the type who doesn't want to carry a huge bottle of perfume in your bag, then this is perfect for you. Just twist open one serum capsule and apply after taking a bath. You can keep the capsule with you and reapply as often as you want all throughout the day. 🙂 When I first opened the box, a nice fragrant wafted through the air. It smells really good. 🙂 So excited to try this!
Aloxxi Hydrating Shampoo
Description: Coloured hair, don't care! Enhanced with 10 antioxidant extracts, Olive Oil and Avocado Oil, this hydrating shampoo protects against harmful UV rays and strengthens coloured hair back to youthful health.
Price: 300 mL = $38
Thoughts: I've tried this twice and so far so good. It doesn't lather so much but I can notice the hydrating effect. Will let you know more about this once I've finished the whole bottle.
Jyunka Ultra Defence UV Pro SPF 50
Description: This lightweight sunscreen is your knight in shining armor, boasting a SPF 50 UVA and UVB broad-spectrum protection shield against the raging sun's damaging rays. It is slightly tinted to help even out your skin tone and give your complexion a gentle glow.
Price: 10mL = $48 | 30mL = $117
Thoughts: Everybody needs sunscreen. Right? I'm quite excited to try this one. I need to use sunscreen religiously because I'm using retinoid products to treat my acne. Since this makes my skin more sensitive to light and UV rays, I must always wear sunscreen to avoid the sun's damaging rays. I haveven't opened this one yet. Will let you know more about it next time. 🙂
Ere Perez Volumising Mascara
Description: Your solution to dramatic, healthy eyelashes with just one sweep! Formulated with nourishing vitamin E, avocado and sweet almond oil, it conditions your lashes while giving volume, length and structure for up to 24 hours.
Price: 10mL = $32.80
Thoughts: I still have about 5 tubes of mascara that I haven't even opened yet, so I'm not yet able to try this one out. It sounds promising… especialy the part about having dramatic and healthy eyelashes for 24 hours!
Activa Well-Being Hair
Description: Successfully swap hair loss caused by excessive sebum, poor microcirculation and oxidation for a healthy head of hair any time of the day. Pop this 100% natural capsule for a complete hair care package!
Price: 45 capsules = $38-42
Thoughts: I'm not sure whether I'll be able to use this one or not. I want to try this because I'm having hair loss, but I am already taking a lot of supplements and I'm not too keen on adding more to my daily regimen.
So for this box containg 5 products, there are only 3 that I like and I know that I will actually use. Anyway, I know I got a good deal on this box because the actual price would have been $154.80 and I paid only $19.95 for this.
Hopefully next month, I'll have more makeup and skincare products. 🙂
BellaBox Singapore
Website | Facebook | Twitter | Instagram
xoxo,
♥ Monique ♥