The One Bra by Avon is definitely a MUST-HAVE for every woman! Wanna know why?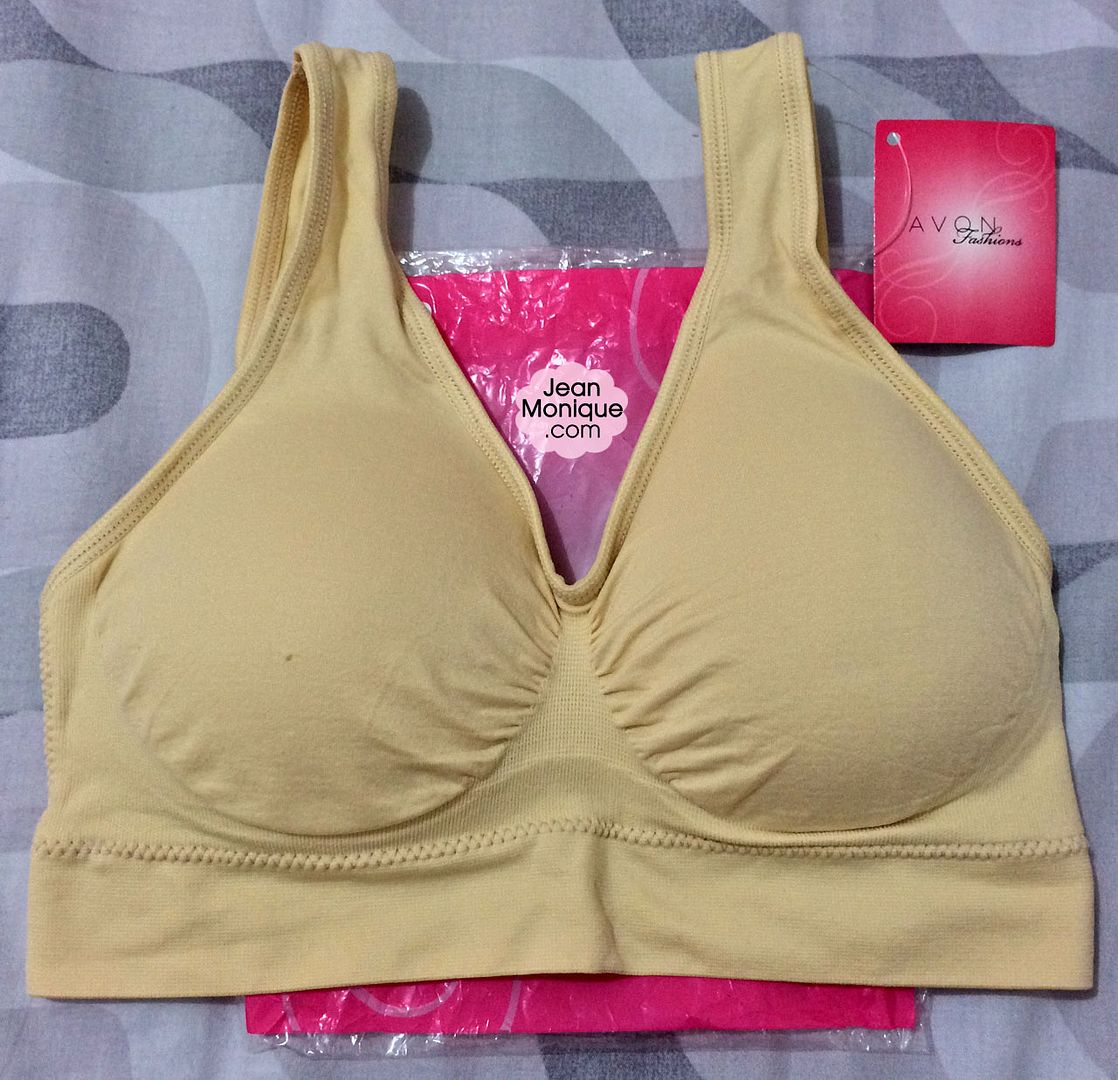 This bra is ultra comfortable. It has neither hooks nor wires. It is made with nylon and Spandex that stretches and molds to fit any shape. I wore this yesterday and I did not feel any kind of discomfort.
Free Size. Yep, quite unique huh? This bra can fit sizes 32A to 40D. And I'm telling you, it fits very well. And if you want to give this as a gift, you wouldn't have to go to so much trouble asking for the size because this fits anyone. 🙂
It lifts and supports. And it has removable pads too!
It gives a smooth and sexy silhouette. You can wear this with the tightest and most body-hugging top and it will give you curves in the right places.
It's affordable. Priced at only PHP 455. Definitely value for money.
By the way, this comes in only one color: SKIN TONE. How I wish it would come in black and white as well, agree?
Now you see why this is really a closet staple and why every woman must have at least one! Now go and visit the nearest Avon branch and grab a pair for yourself, your sister, and your mom! 🙂
Avon Philippines
Website | Facebook | Twitter | Instagram
xoxo,
♥ Monique ♥