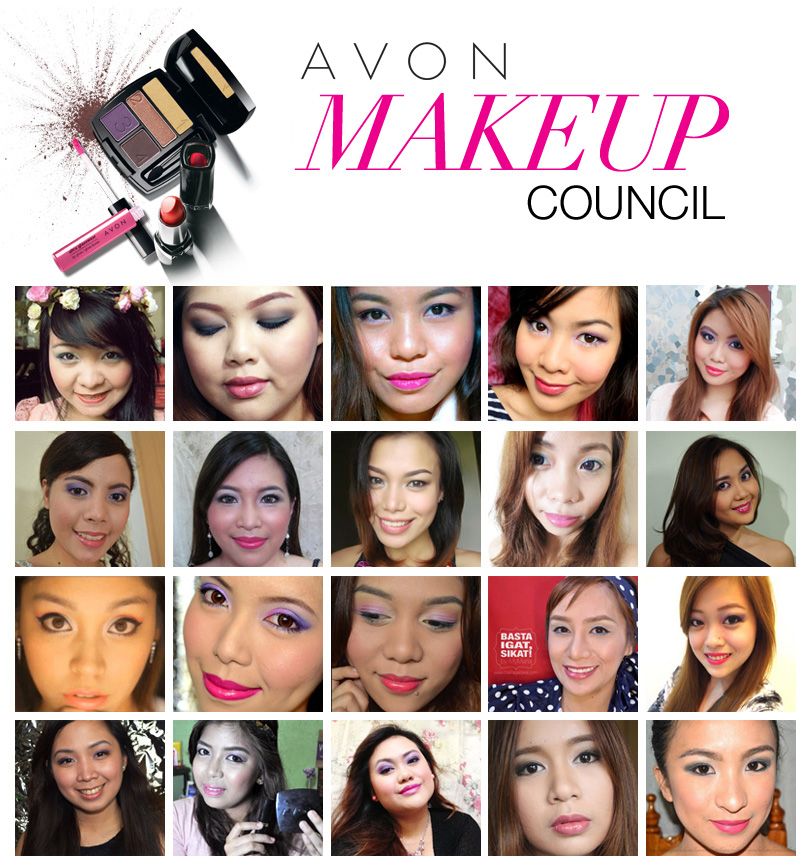 As part of the Avon Makeup Council, we get to receive monthly bundles of products from Avon Philippines and this September-October box was a huge haul of their products!
In the box, there are tons of makeup, health and wellness products, and even fashion items, and accessories. 🙂
There are 4 Avon Vitaluscious Lipgloss tubes in various shades: Vita Pink, Renewing Rose, Rose Flush, and Reviving Red. This product restores the lip's vitality by providing a rich sheen gloss packed with healthy nutrients. It contains SPF 15 and Vitamins B, C, and E which protect against free radicals that can cause skin damage. It also contains Almond Oil and Jojoba, which hydrate and moisturize, and Lavender, which soothes and revitalizes lips. (Weight: 4.5 g; SRP: PHP 299)
There are also 3 Avon Ultra Color Glimmerstick Lip Liners in Peach Envy, Pink Bouquet, and Red Brick. These retractable lip liners stay true to their color when applied on the lips. Plus, they are easy to apply and they neither feather nor bleed. (Weight: 0.28 g; SRP: PHP 250)
Also included are 3 Avon Glimmersticks Cosmic Eyeliner in Galactic Green, Starlight Blue and Twilight. If you are fond of colorful eyeliners, these are perfect for you! These sparkling waterproof eyeliners define the eyes well by delivering a unique multidimensional finish and a celestial shimmering pearl effect. They are retractable, self-sharpening, smudge-proof, and wears for up to 12 hours. (Weight: 0.28 g; SRP: PHP 250)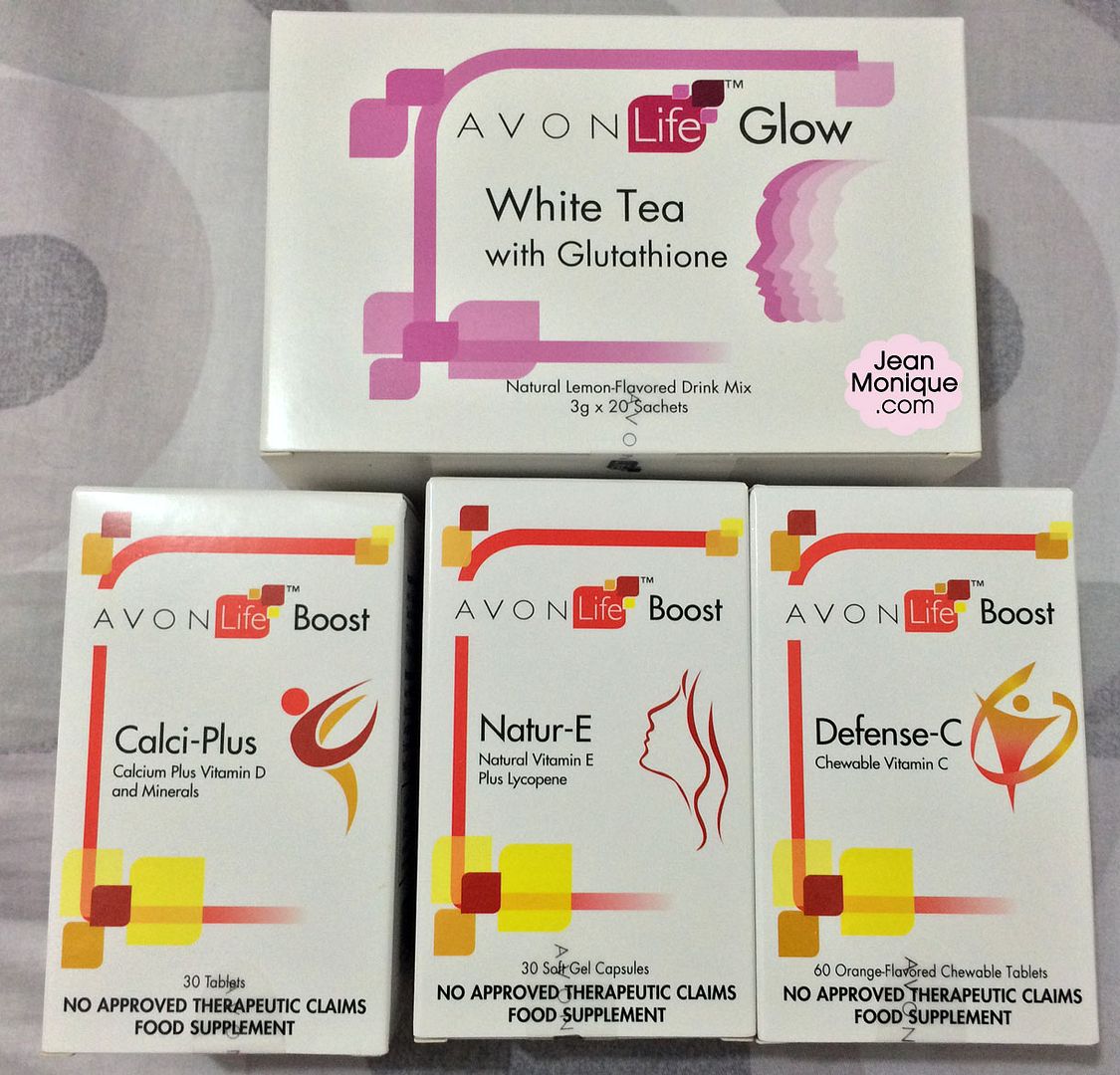 For good health, we also got Avon Life Boost Calci-Plus (Calcium plus Vitamin D and minerals; 30 tablets; PHP 210), Avon Life Boost Natur-E (Natural Vitamin E plus Lycopene; 30 soft gel capsules; PHP 249), Avon Life Boost Defense-C (Chewable Vitamin C; 60 orange-flavored chewable tablets; PHP 299), and Avon Life Glow White Tea with Glutathione (20 3g sachets; PHP 299).
And then we have this Festive Decorations 6-pair Earring Set which is a LIMITED EDITION holiday bestseller that comes in a red gift box with a Christmas bed design. It has different color studs: faux pear, blue, red, green, clear, and silver tone stud in round brilliant cut. It is priced at PHP 199 for every PHP 499 purchase from the October 16-31, 2013 brochure. This is definitely a perfect gift for all the lovely ladies in your life!
The last item is The One Bra. This comfy bra is made of spandex that stretches and molds to fit any shape. If you're thinking of giving bras as gifts to your mom, sister, or friend, then you'd be relieved to know that there won't be any trouble asking for their sizes anymore–and then still getting the wrong size. This can fit sizes 32A to 40D! It has no hooks and wires making it really comfortable to wear. Pads are removable too. The bra also cradles the bust for the perfect lift and support. Currently, it comes in skin tone color only. How I wish they'd have this in other colors as well. 🙂
I'm really so happy with the contents of this box! Thank you so much AVON! 🙂
Avon Philippines
Website | Facebook | Twitter | Instagram
xoxo,
♥ Monique ♥
P.S. Thankfully, I found a good, reliable, and speedy courier that can ship all my stuff from the Philippines to Singapore. Thanks to JAM Global Express and TNT, I got my package the next day after settling the shipping fee. The only downside is that they don't accept online payments via PayPal or credit card. Still, I'm happy with their service. Til the next delivery!