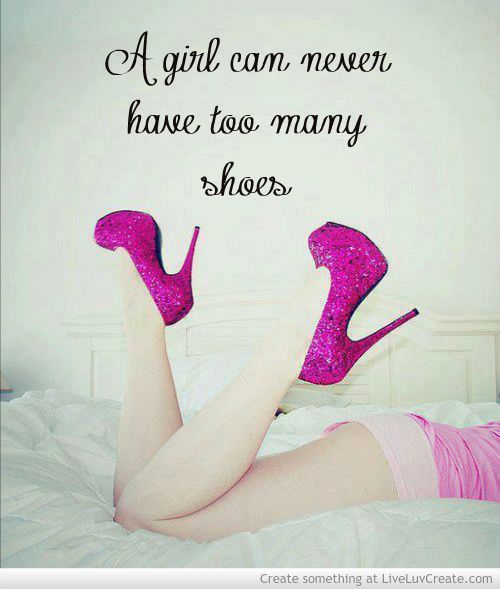 Agree? 🙂
My new work involves a lot of standing and just simply being up and running around about so I definitely need a good pair of shoes that is comfortable, sturdy, classy and with a bit of heel.
I actually wanted to get Sperry Top-Sider shoes (available at Zalora) because I've been eyeing them for quite some time while I was still in the Philippines. They are just really comfortable and can be worn with a casual or preppy look. But for now, I need one that I can wear to an office setting. 🙂
So finally, after scouring several stores, I was able to buy new shoes! Yay!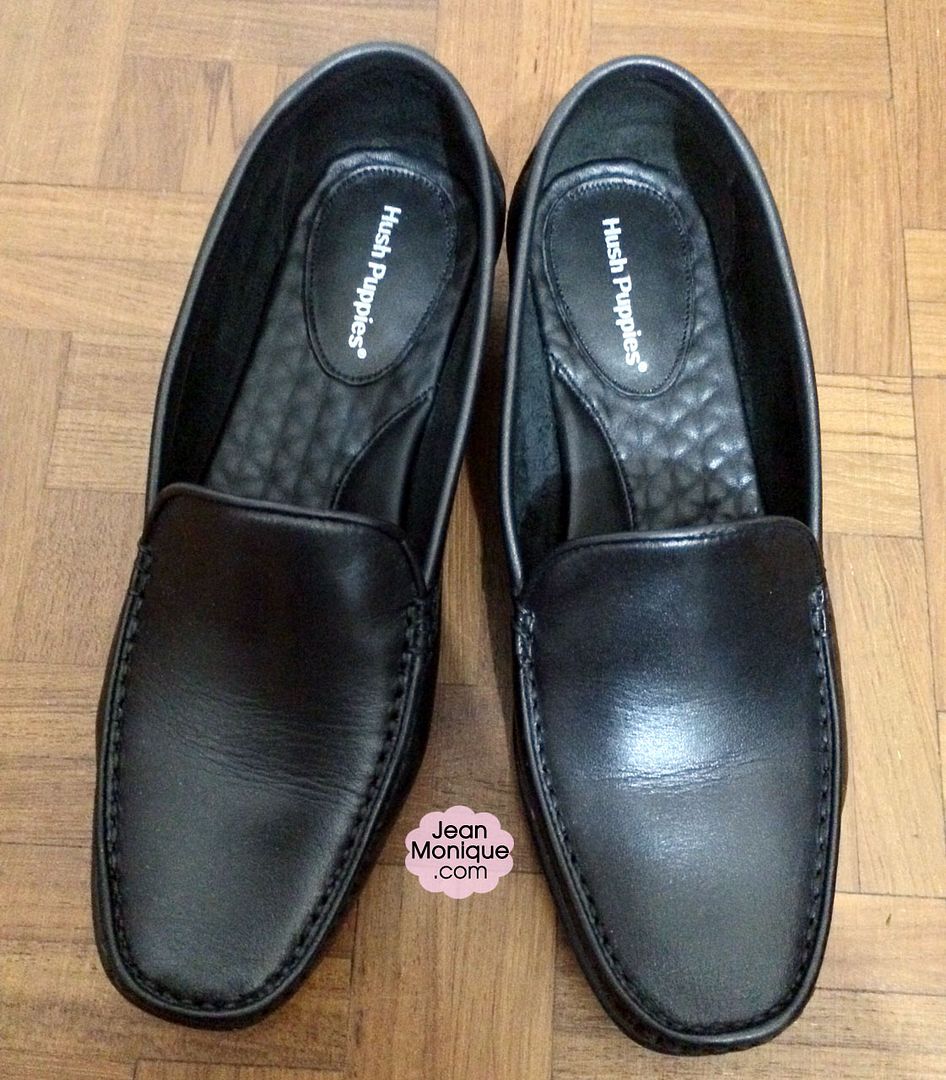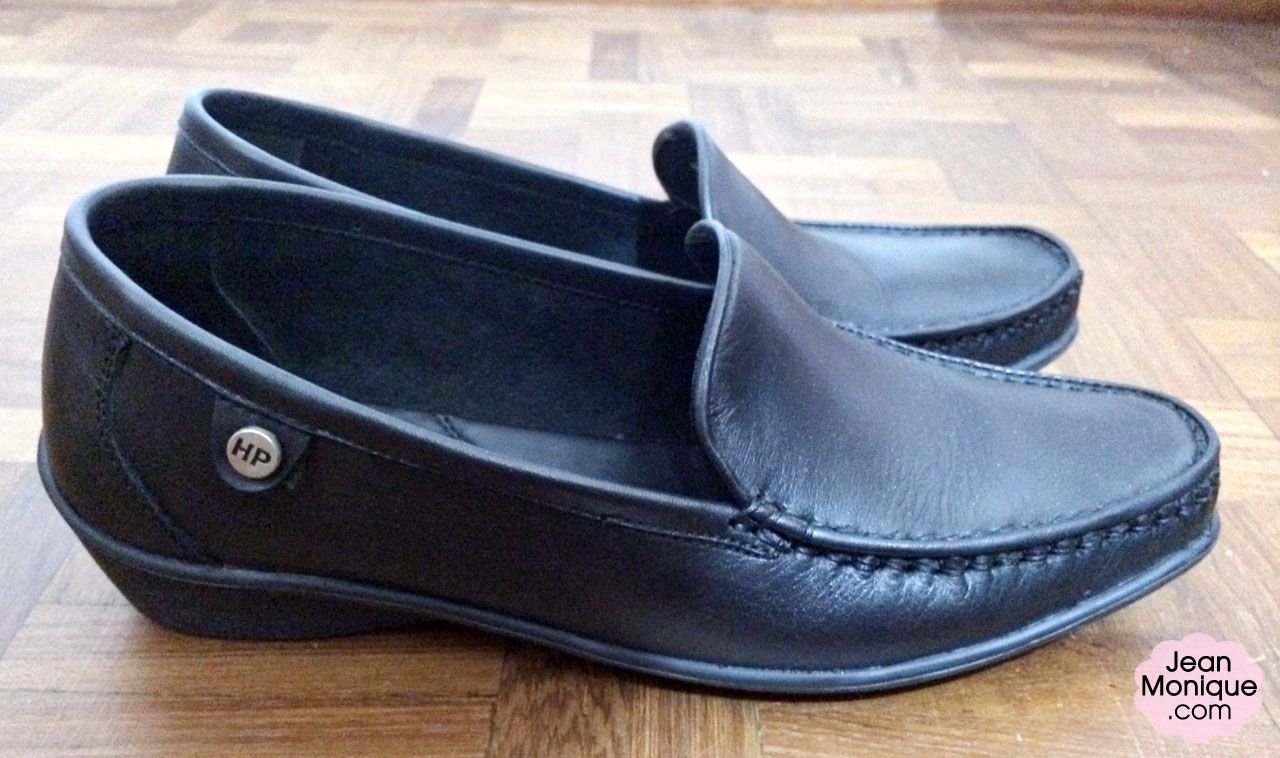 Got them for $49 (more than 50% off) at Tangs Vivo City. Such a steal right? Anyway, this pair was just the most comfortable one I've tried and this is most appropriate for my line of work… so I was really excited that I wore them the next day without even breaking them in. Of course the one I've tried was really comfortable because that pair has been tried on by so many people already… and of course, the salesperson gave me a new pair. I haven't bought nor worn leather shoes in such a very long time that I actually forgot that the first thing to do after buying them is to make sure that they're broken in properly. 🙁
So why do we need to break in leather shoes? When you first buy this kind of shoes, the material is still really tough. And it is only after wearing them so many times that they conform to the shape of your feet and then it becomes the most comfiest pair you have.
So today, I'm gonna share with you the easiest AND safest way to break in your new leather shoes. 🙂
All you need are the following:
your new shoes
hair dryer
thick socks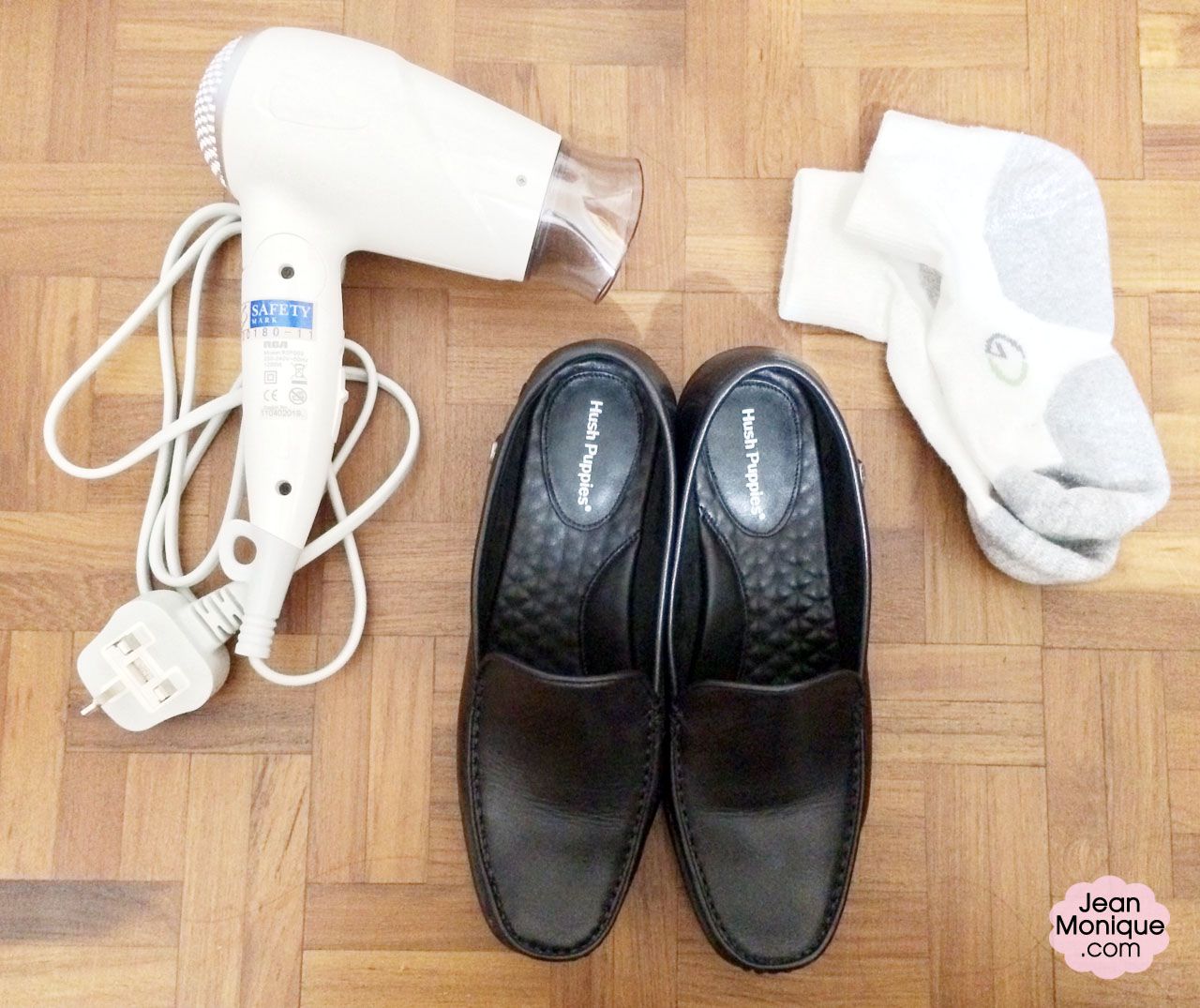 Here's all that you need to do:
Wear your socks first then put on your shoes. Walk around for about 5 minutes.
Turn on the hair dryer to the lowest heat setting then apply the heat on the parts which are really tight around your feet for about 5 minutes. This expands the leather and molds correctly to your feet.
Turn off the hair dryer and continue wearing the shoes until the leather cools or approximately around 5 – 10 minutes.
And that's it! So simple right? 🙂
If you don't have a hair dryer, alternatively, you can just wear the shoes with thick socks on for about 10 minutes on the first day. On the second day, wear them for about 15 minutes. Just continue wearing them longer on the succeeding days until the shoes are comfortable to walk in already.
So have you ever tried this method? Let me know how it goes for you. 🙂
xoxo,
♥ Monique ♥