Have you ever heard of Paterno Street in Quiapo, Manila? This particular street is filled with optical shops selling cheap frames and lenses! 🙂
I went there yesterday to get new frames and lenses. I have myopia, aka near-sightedness, since I was in 1st year high school. And my eye grade has been going up ever since. 🙁 Probably because of too much use of my eyes since I am in front of a computer or any of my mobile devices for at least 16 hours a day. 🙁
Paterno St. is just beside Quiapo Church and the shops that I visited are air-conditioned and are both located along Paterno Street corner Evangelista Street on the side of Citystate Savings Bank.
The first thing I did was have my eyes checked. I underwent a computerized eye examination and the optometrist verified my grade later by letting me try on various lens grades and asking me up to which line I can read on the Snellen Eye Chart. She also asked me to walk around to check if it's comfortable and if I don't feel dizzy with my new grade. My previous eye grade was -3.75 for both left and right eyes. But after the checkup, my grade for the left eye (OS) is -4.25 and for the right eye (OD) is -4.00.
I inquired about their lenses and the regular ones are priced at 300 pesos while the multicoated ones are at 600 pesos. These are very cheap because at malls the multicoated ones are at least 950 pesos!
Before I had the lenses done, I first checked the frames that they have inside the store. I didn't like any of the designs there so I went to their partner store which offers a wide variety of lenses ranging from those made in China to authentic ones.
I wanted to have 2 glasses made. One for use during ordinary days and one for days when I want to look more classy / sexy. 🙂 And since my favorite color is red, that narrowed down my choices. I'm so thankful that the sales assistants were so helpful. I had specific styles in mind so they just pulled out all those matching my descriptions and I tried them on one by one. Haha!
Here are my choices: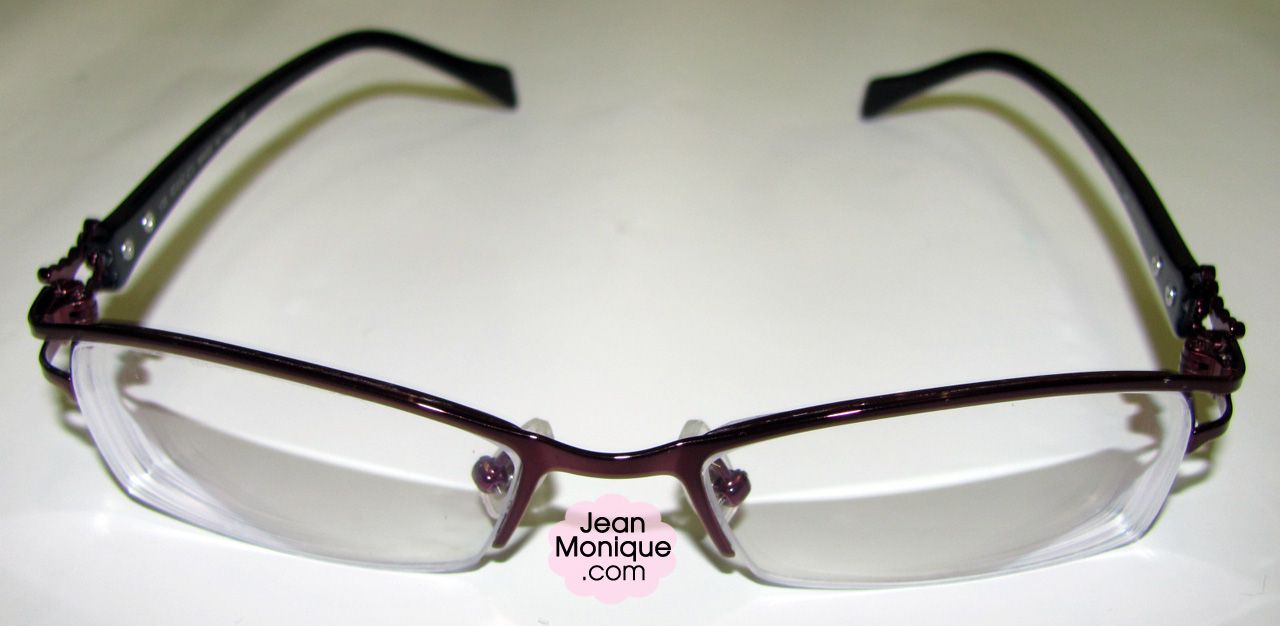 I like how it doesn't have a lower frame. It looks really great when worn!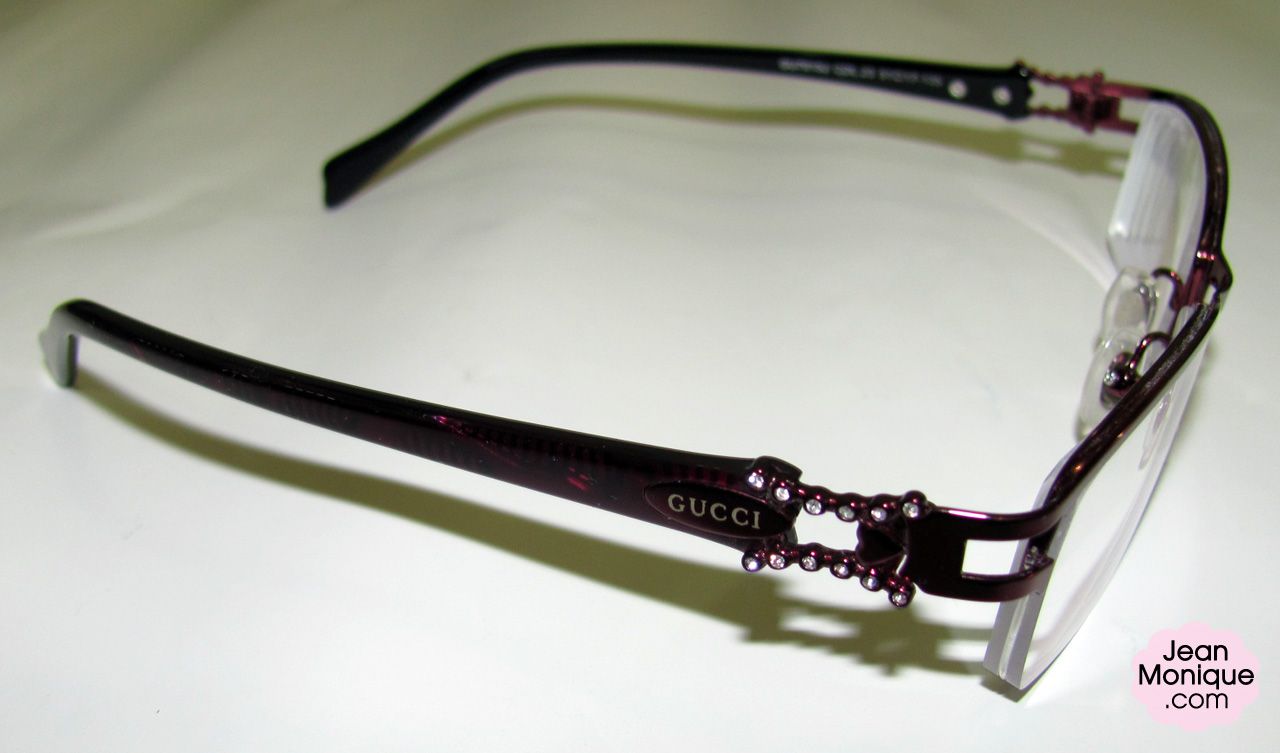 Very classy details. I love the crystals and the embossed heart. 🙂 Here's a closeup: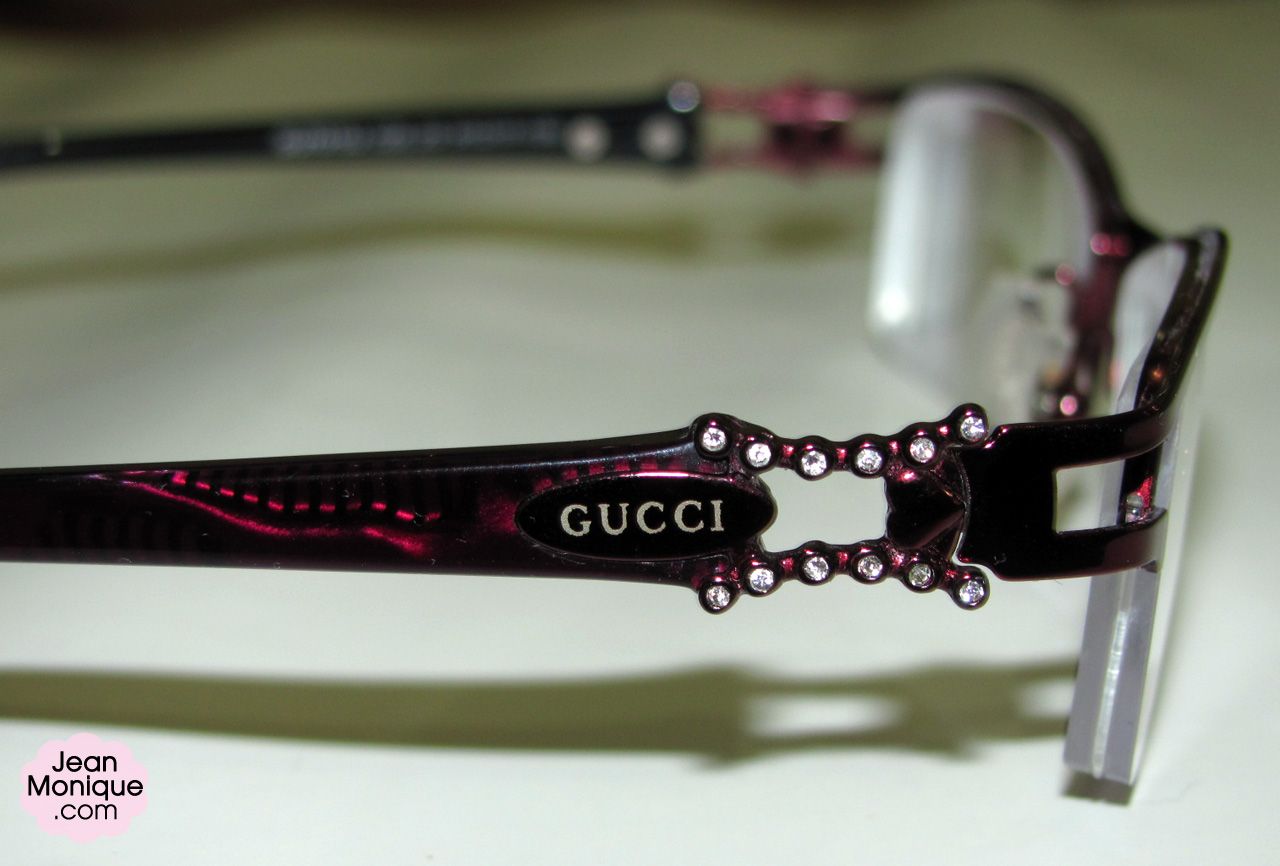 The other pair is by Bosiyan and has a thicker frame. It is made of plastic and has dark red rims and red opaque stems.
The one from Gucci actually costs 1,800 pesos and the one from Bosiyan costs 600 pesos. I haggled and got both for 1,900 pesos.
I went back to the optical shop where I had my eyes checked and gave them the frames. I opted for regular lenses for the one with thicker frames and multicoated lenses for the Gucci frames. All the lenses cost me 900 pesos.
I got 2 new eyeglasses (frames + lenses) for only 2,800 pesos! I am totally in love with the frames that I have right now! 🙂
I really recommend scouring the optical shops at Paterno Street if you are looking for cheap yet high quality frames and lenses. You will definitely save more when you buy there because items cost at least 2-3 times lower than mall prices. 🙂
NOTE: It was raining hard yesterday so I was not able to canvass around. You might probably get something cheaper than what I got when you check other stores. 🙂
xoxo,
♥ Monique ♥