With so many pastry shops mushrooming nationwide, which one will you go to if you want a healthy snack yet still satisfy your sweet tooth?
Honestly, I have a VERY sweet tooth. I have a penchant for chocolates, ice creams, cakes (Mango Bravo!), pies (Banoffee Pie!), donuts, cupcakes (Red Velvet Cupcake!), and a lot more. No wonder I have so much body fat. I love sweets and carbs so much… but now, I am trying to switch to a healthier lifestyle and that involves being more conscious with my eating habits. So, less sweets and less carbs for me.
But what happens when I crave for something sweet?
Fortunately, I don't have to look far anymore. I recently came across a shop that offers a healthier alternative! Hurray! Introducing Bar•Tea•More and their Pineapple Cakes.
I know you're thinking, "Pineapple Cakes? Is there such a thing?" YES. 🙂
Originally from Taichung, Taiwan in the 1950s, the Pineapple Cake/Pastry is a "golden snack" made for both down-home treats and aristocratic gifts, surpassing the popularity of the Moon Cake.
Now in the Philippines, Bar•Tea•More's very own Pineapple Cake is a healthy snack that consists of a golden filling made of 100% fresh pineapples from the Philippines, stuffed in a crumbly soft crust that melts in the mouth. The twist of the ingredients is made to capture the global taste!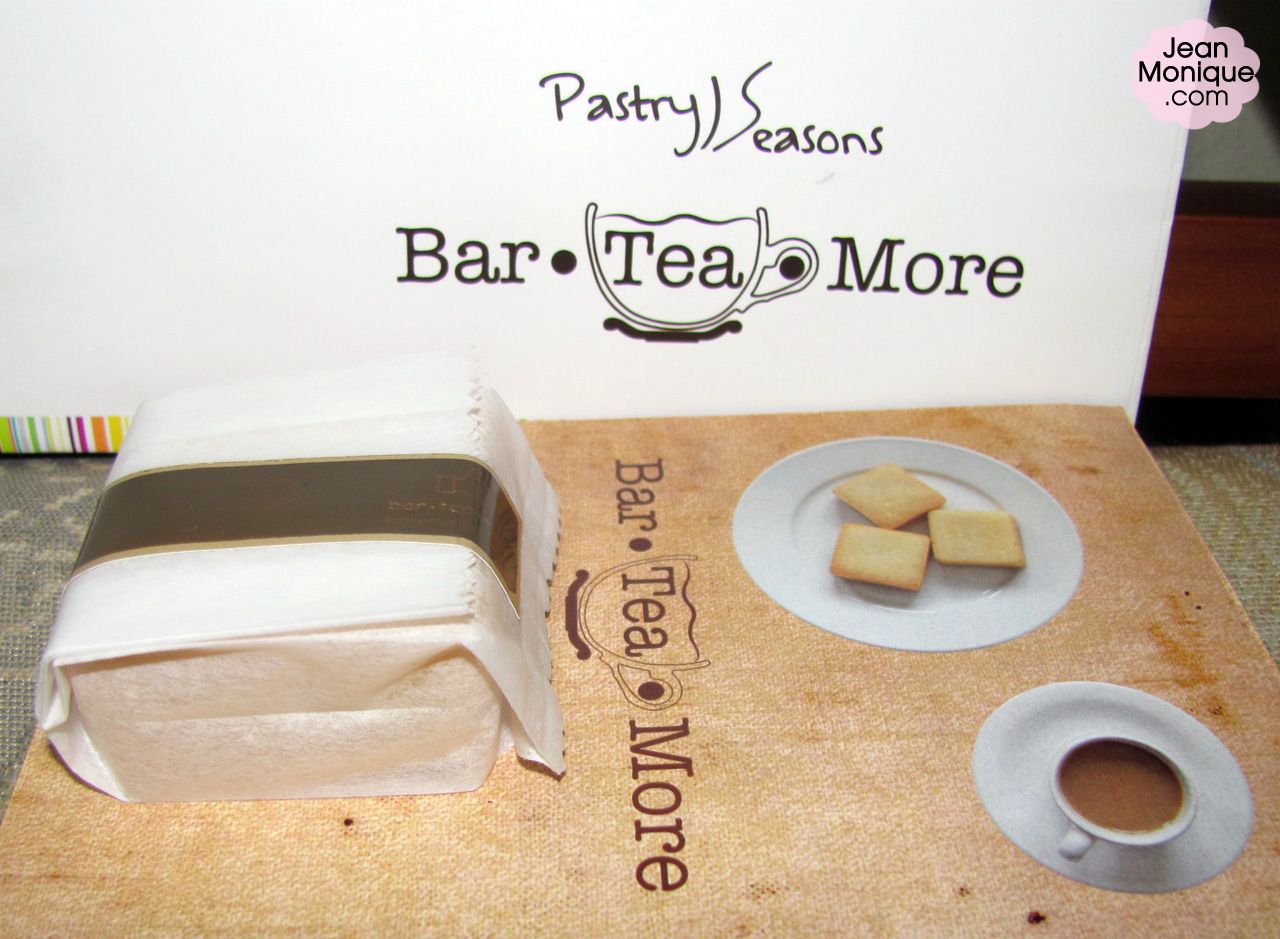 The packaging looks really elegant. I particularly like the brown and white combination. The manner of packaging is also helpful in that it prevents the cake from crumbling while in transit. I also love how the cakes are wrapped individually. This is really perfect for those who want to bring these cakes wherever they go. This can also be a great gift to your friends! They have really nice paper bags and boxes for these cakes. 🙂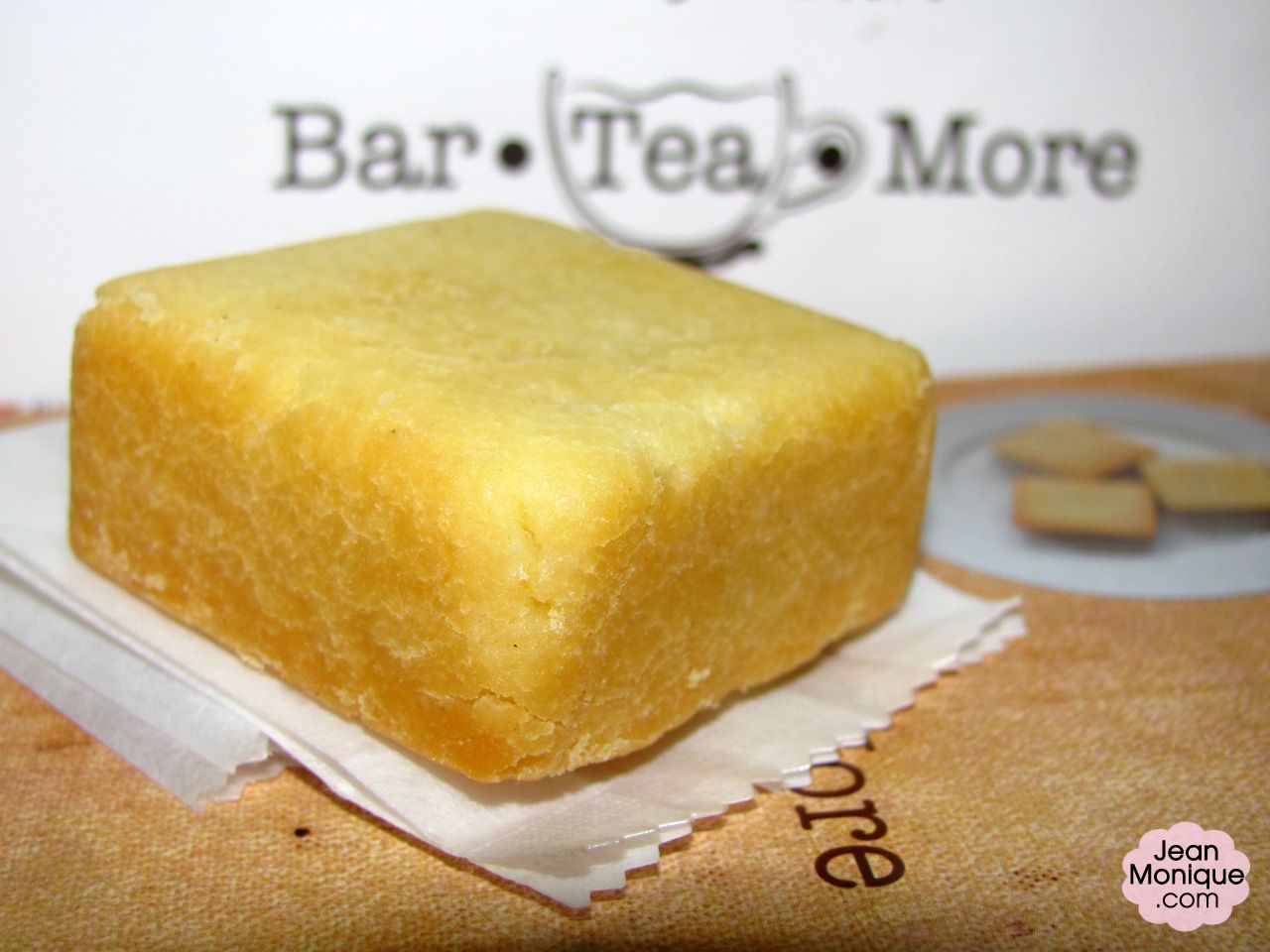 The Pineapple Cake has a crust that is so soft… it kind of melts in your mouth. This somehow reminds me of polvoron. I paired one cake with a hot cup of coffee and the other one with a hot cup of milk tea. 🙂 Both hot drinks really paired well with the Pineapple Cakes. So great for snacks! I actually wanted more… but I shared the others to my family already. Hehe! On a regular basis, I actually prefer moist cakes but this is a good kind of change. Maybe that's why it's better when taken with coffee or tea. 🙂
And THAT is the pineapple filling. Doesn't it look so yummy? They didn't scrimp on the stuffing at all. This reminds me of a pineapple jam, actually. But this is much more solid than jam. You could really taste the pineapple in this cake. It has just the right amount of sweetness. Perfect! So this is a really healthy alternative to the cakes and cupcakes that we usually have during snacks or desserts. Try it and taste for yourself!
Aside from Pineapple Cakes, Bar•Tea•More also offers Mango Cakes. These delicious cakes are available for delivery within Metro Manila but they do have a soon-to-open cafe located at the Sarrosa International Hotel in Mabolo, Cebu.
A box of 12 costs 350 pesos and a box of 16 costs 450 pesos. For orders and queries, just contact them through the details below.
Bar•Tea•More
Facebook: http://www.facebook.com/BarTeaMore
Email: barteamore@gmail.com
Contact Number: +639088207720
Bon appetit!
xoxo,
♥ Monique ♥
This is a sponsored post. Click here to read the blog's Disclosure Policy.