Bonjour Bella!
I recently joined the "You Make It Beautiful" Blogger Challenge by Avon Philippines and I was so happy to be part of the semi-finalists! 🙂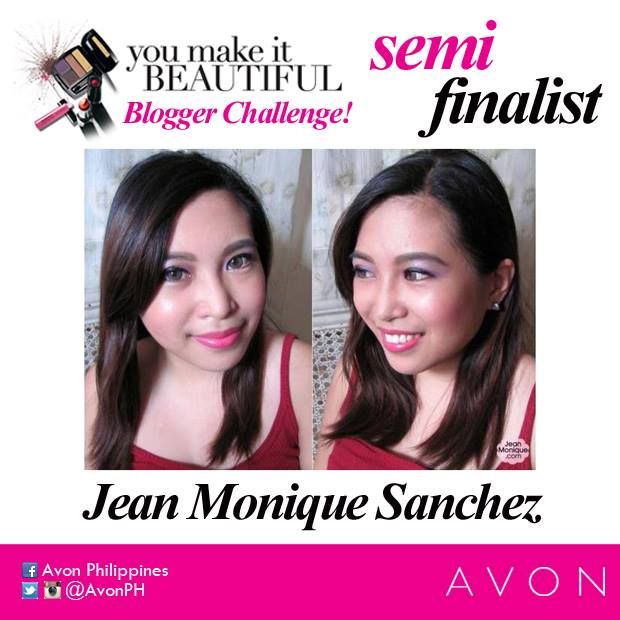 We are now at Phase 2 of the challenge and this involves voting until August 17, 11:59 pm. Please vote for me! 🙂 Click here to vote: http://avon4.me/MakeupCouncilVote. Just look for my name "JEAN" and click VOTE. Only VOTES will be counted and not the likes. 🙂
The finalists will be judged according to the following criteria:
20% Quality of Instruction
30% Quality and Overall Impression of Finished Look
20% Quality of Entry/Production
30% Public votes
Here are my entries for each phase of the Blogger Challenge:
Please help me become a part of the Avon Makeup Council. Every VOTE counts! ♥ I'm counting on your support! Thank you sooo much!
xoxo,
♥ Monique ♥