This is a test to see how many hours it will take before my makeup wears off and to see what my skin will look like 12 hours after application.
Just to give you an overview of the prevailing conditions: I applied makeup at around 7am and I was exposed to Metro Manila pollution, from Paranaque City all the way to Quezon City, for about 3 hours during my commute. The rest of the day, I spent indoors with airconditioning. Yet, I was constantly moving around. So it wasn't really a sweat-proof environment. 😛
You probably already have an idea of what my freshly made up face looks like so I'll skip showing you that. Here's what I looked like 14 hours after application. I retouched the lipstick twice, one after lunch and the other before going to the Avon main office in Makati City.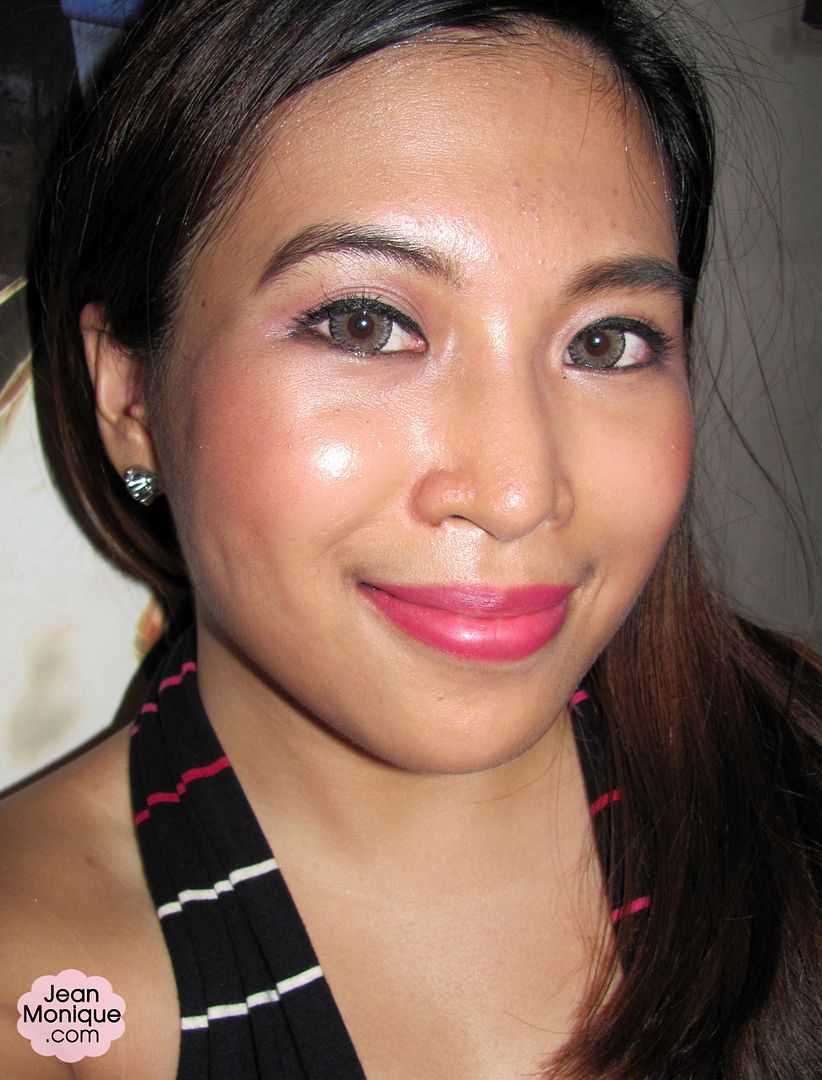 After 14 hours, the foundation and the powder are all gone. I think they wore off during lunch time. 🙁 My face has become so oily already due to a combination of sweat and pollution. Amazingly, there are still traces of the blush and eye makeup! 🙂 At the very least, I still look decent, right? 🙂
Anyway, here is a list of the products I used:
Almay liquid foundation
ELF concealer
Ever Bilena powder foundation
In2It eyebrow powder
L'Oreal quad eyeshadow
F21 gel eyeliner
Avon Supershock Max mascara
Avon blush in peach
Avon lipstick in hibiscus
Berry Lenses in Charm Gray
This little experiment made me realize that I need to invest in a long-wearing foundation and powder, which I don't have yet. Any suggestions?
And if ever you decide to try this experiment on yourself, place your links in the comments section below. 🙂 Have fun!
xoxo,
♥ Monique ♥