Bonjour Bella!
I was looking at my bedside dresser and realized that I had so many skincare products, some of which I haven't even opened and started using yet.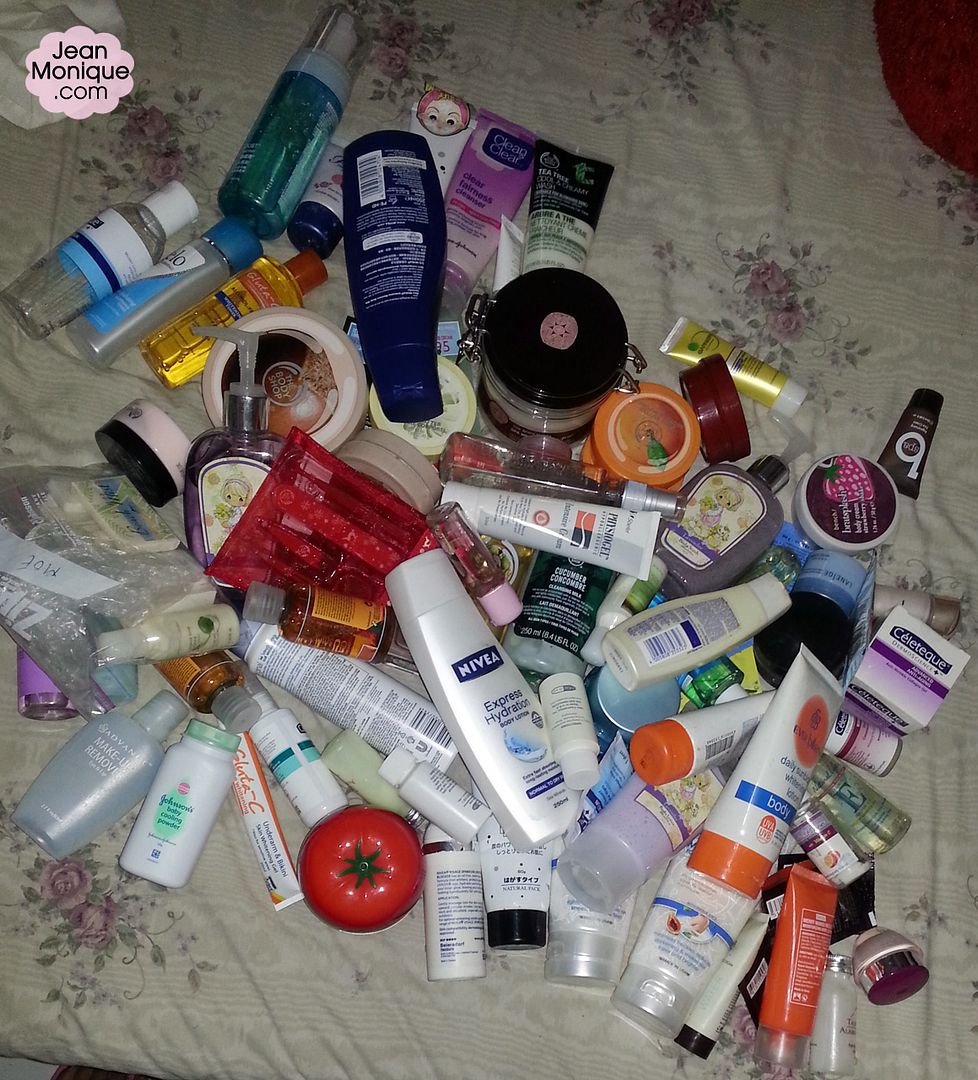 Thus, in an effort to know which ones to use and finish first, I organized them in such a way that I will first use those items that are nearly used up and those which have been with me for a long time already. And while I'm at it, I'm gonna show you my collection. 🙂 I know that this is nothing compared to what other beauty bloggers have. Still, this is probably more than what others normally have in their dressers.
The Body Shop Collection
For a start, here is my collection of The Body Shop products.
*Forgot to add the Vitamin E Cool BB Cream earlier because it was in my makeup shelf. Also forgot to add the Lip & Cheek Tint in the picture. :S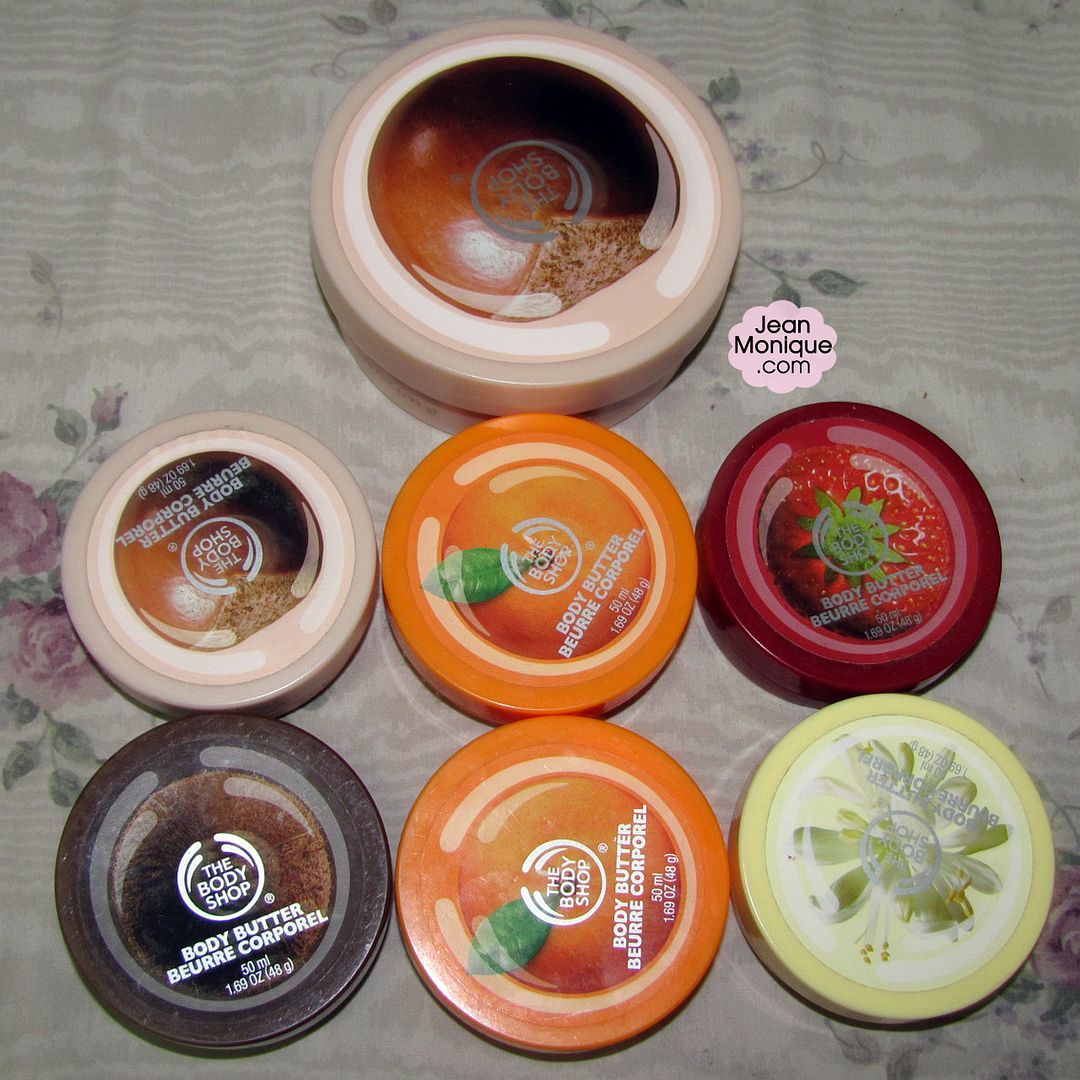 As I have mentioned in my previous post, I am such a huge fan of The Body Shop products. My skin loves all their products! 🙂 I am so thankful that I am an LYB member. That way, I get updates on what's new and what's on sale. Plus, I get invites to exclusive LYB members-only events. 🙂 During Christmas, I shop at The Body Shop for gifts to give to my family and friends. Just spreading the love. ♥
Are you also a fan of The Body Shop? What are your favorite products?
Bath Products
These are my bath products, which include soaps, shower gels, shampoos, conditioners, and body scrubs. Not in picture: Dove Hair Fall Rescue Shampoo and Conditioner, Alpha Arbutin Soap, and Acne X-3 Soap.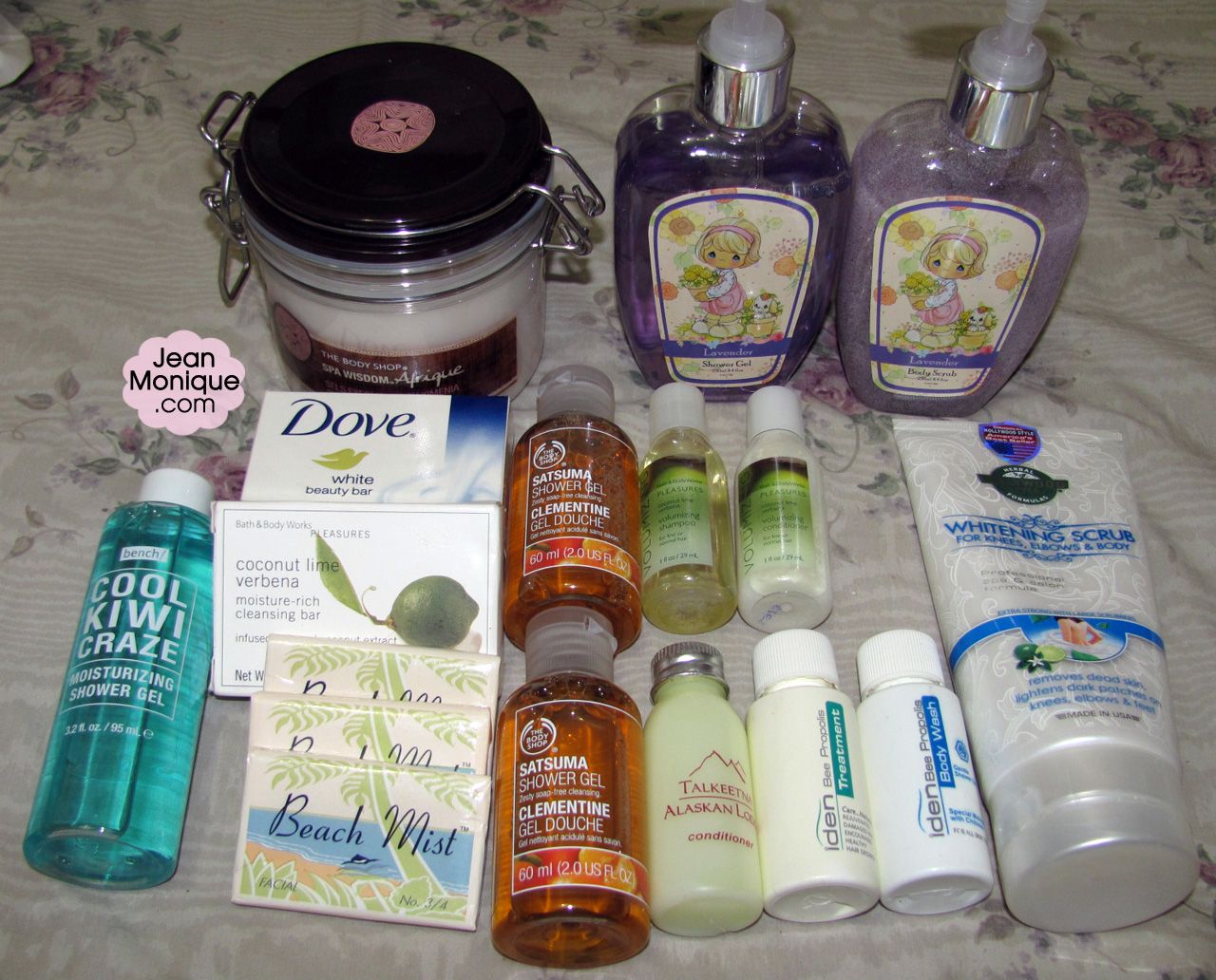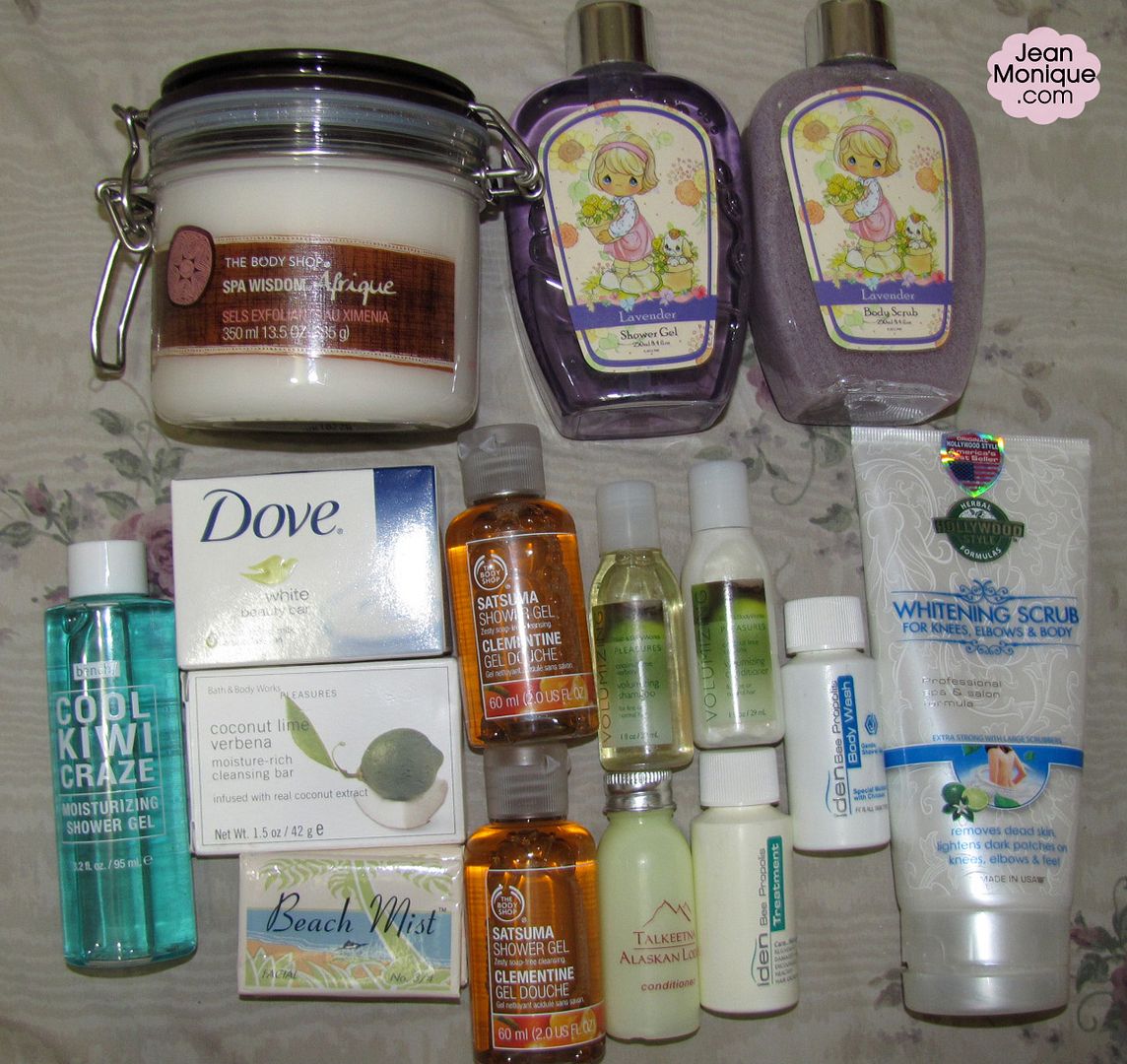 I admit, I am not actually a fan of shower gels. But since I have a lot of them, I'll start using them one by one. As for body scrubs, I love them! I use them once or twice a week to remove dead skin cells and to make sure that my skin stays smooth.
Cleansers, Makeup Removers, and Masks
Here are my facial cleansers, makeup removers, and masks: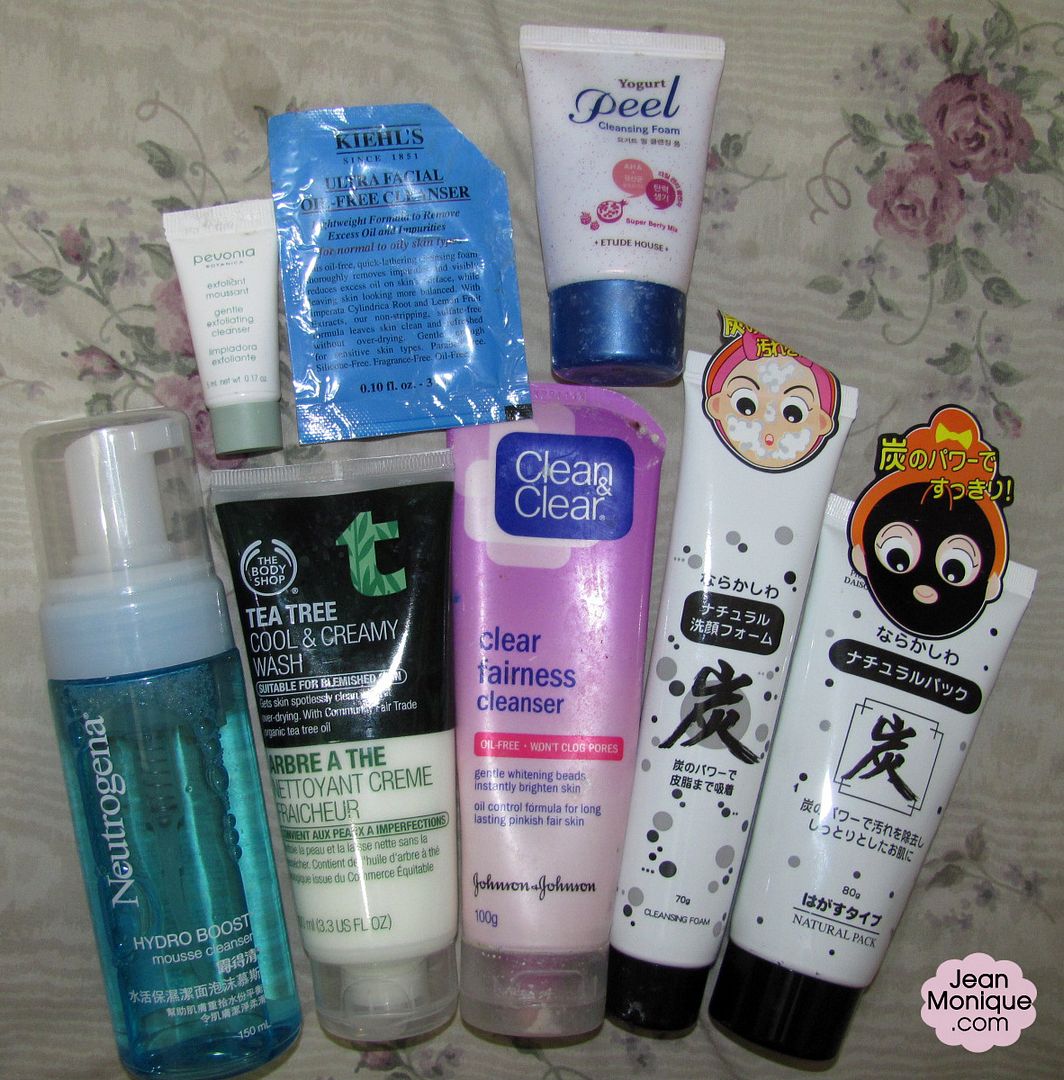 I love all the facial cleansers that I have. I have tried all of them and they are very effective in cleaning my face and removing dirt. 🙂 All of these are my favorites because I use them for different purposes. For example, I use Neutrogena in the morning to make sure that my skin stays hydrated the whole day. I use The Body Shop with Tea Tree Oil when I have pimple breakouts. I use the Daiso Charcoal Cleansing Foam when I have many blackheads or whiteheads.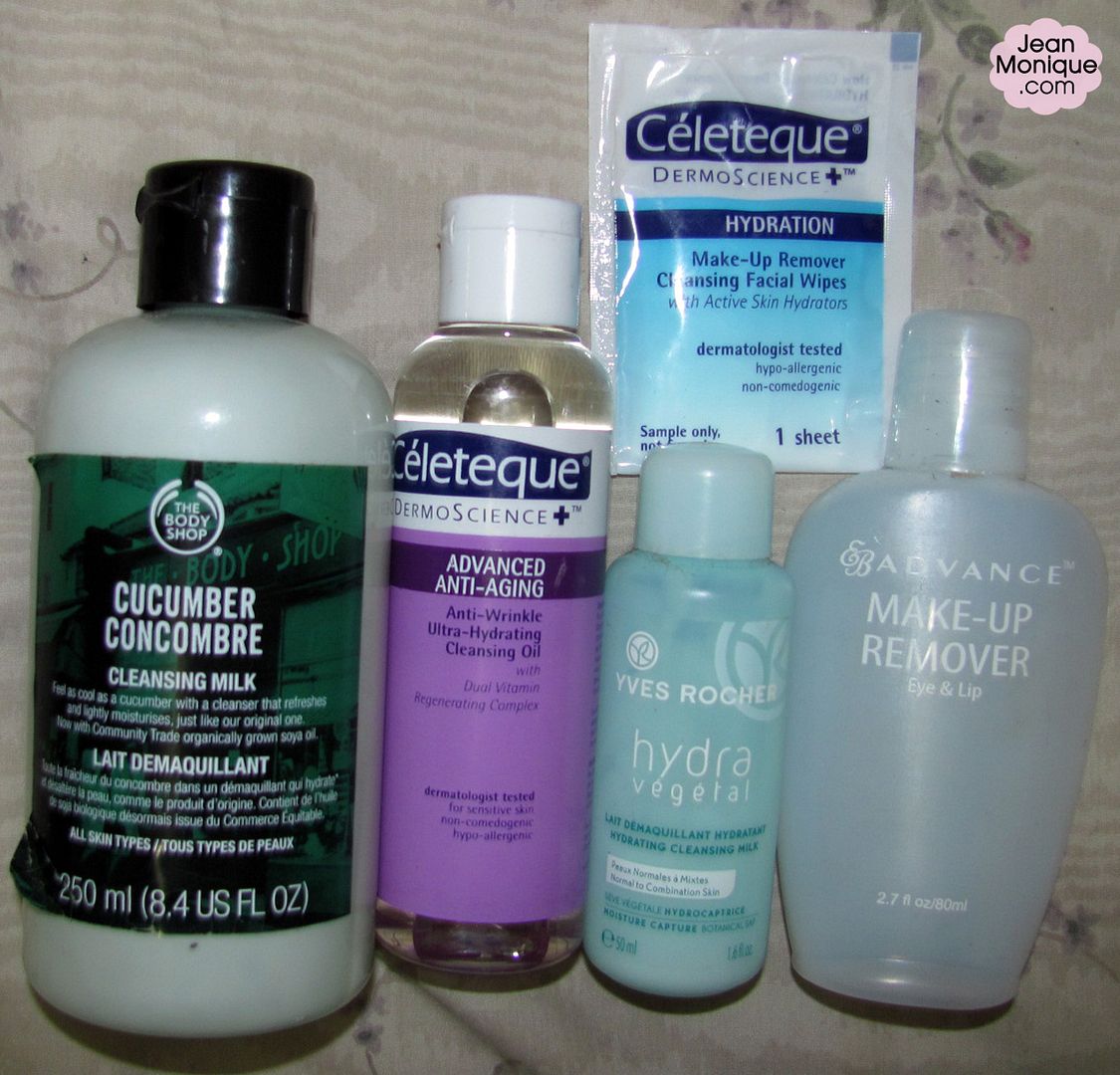 These are the products I use to remove makeup from my face. For the cleansing milks, I put some all over my face and gently massage my face in circular motion. This relaxes my face while gently removing makeup. After that, I wash it off with water. For the cleansing oil and makeup remover, I soak cotton pads with them and then press the cotton firmly on my eyes to ensure that all waterproof makeup are removed gently. After the eyes, I swipe the cotton on the others parts of my face. My favorites are the cleansing milks and cleansing oils. They are very very effective!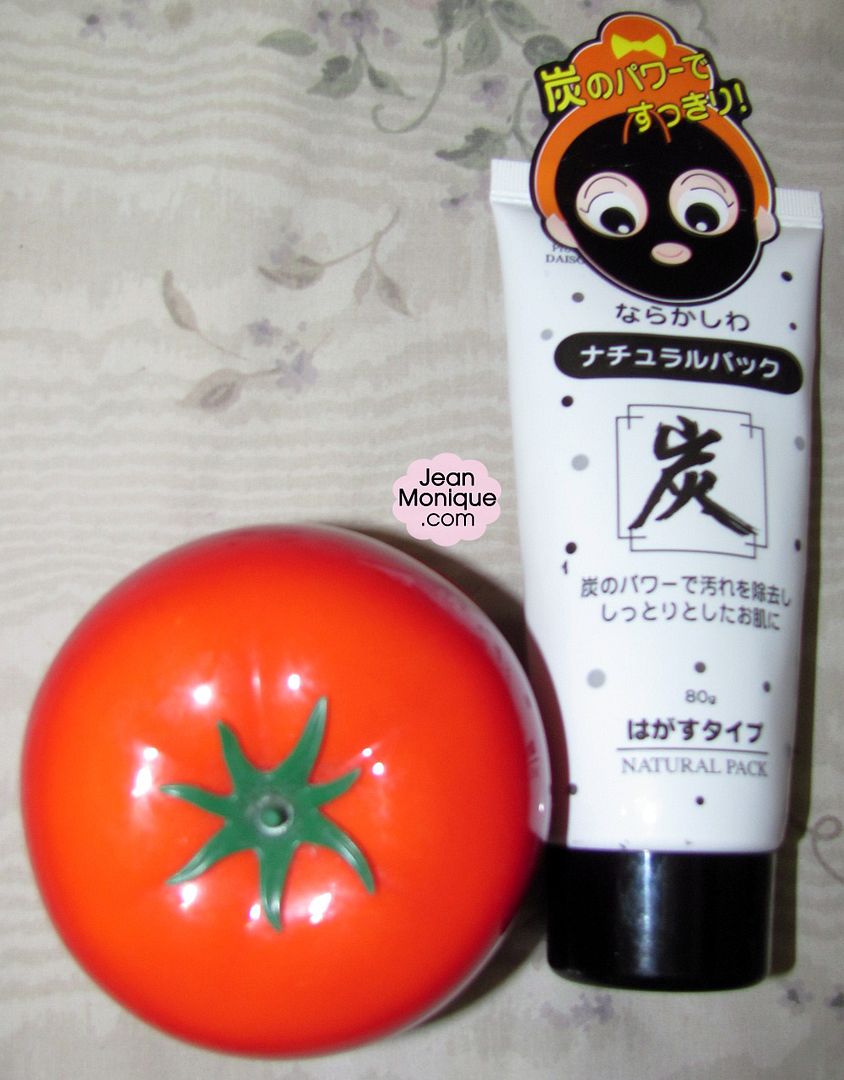 I only have 2 face masks. My ultimate favorite is the charcoal face mask from Daiso. It's cheap yet very effective!
Toners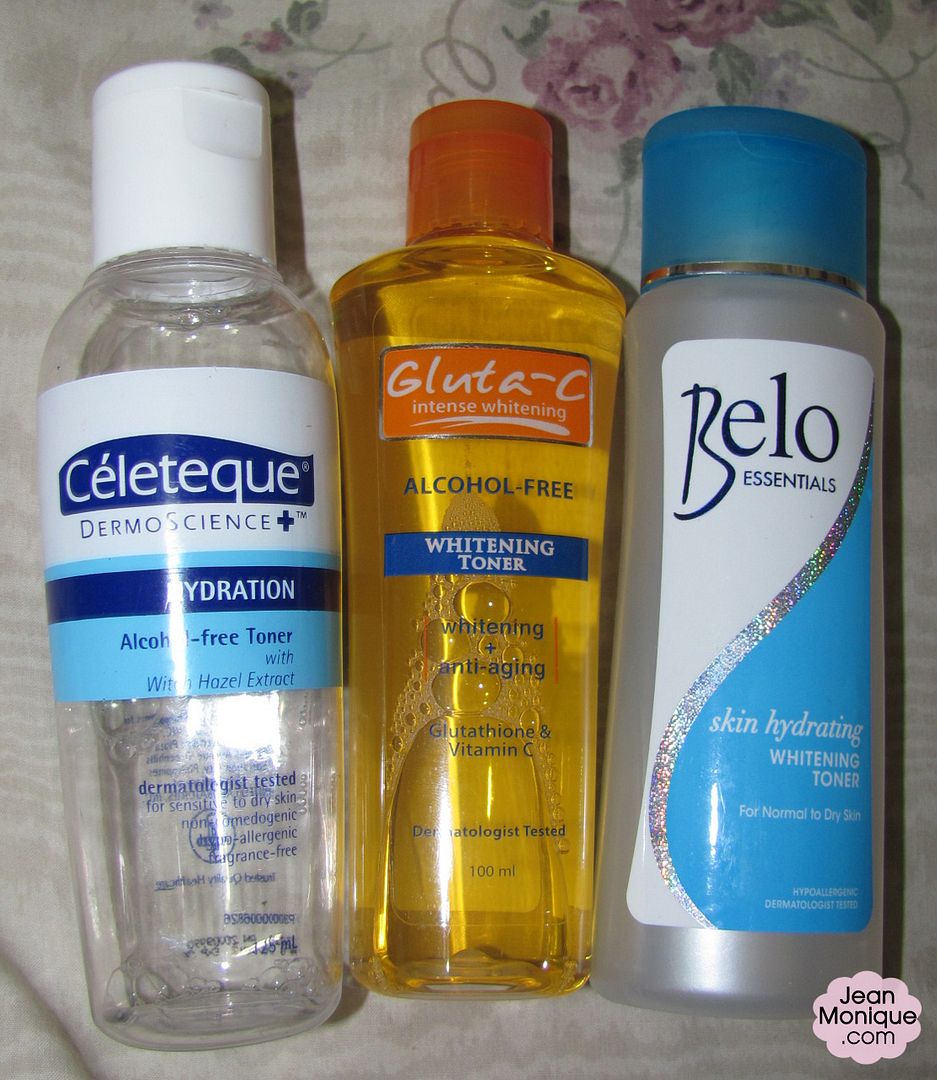 I am still going to try out the toner from Gluta-C. As for the one from Celeteque and Belo, I like them both as they are both hydrating toners. I prefer the one from Celeteque though.
Serums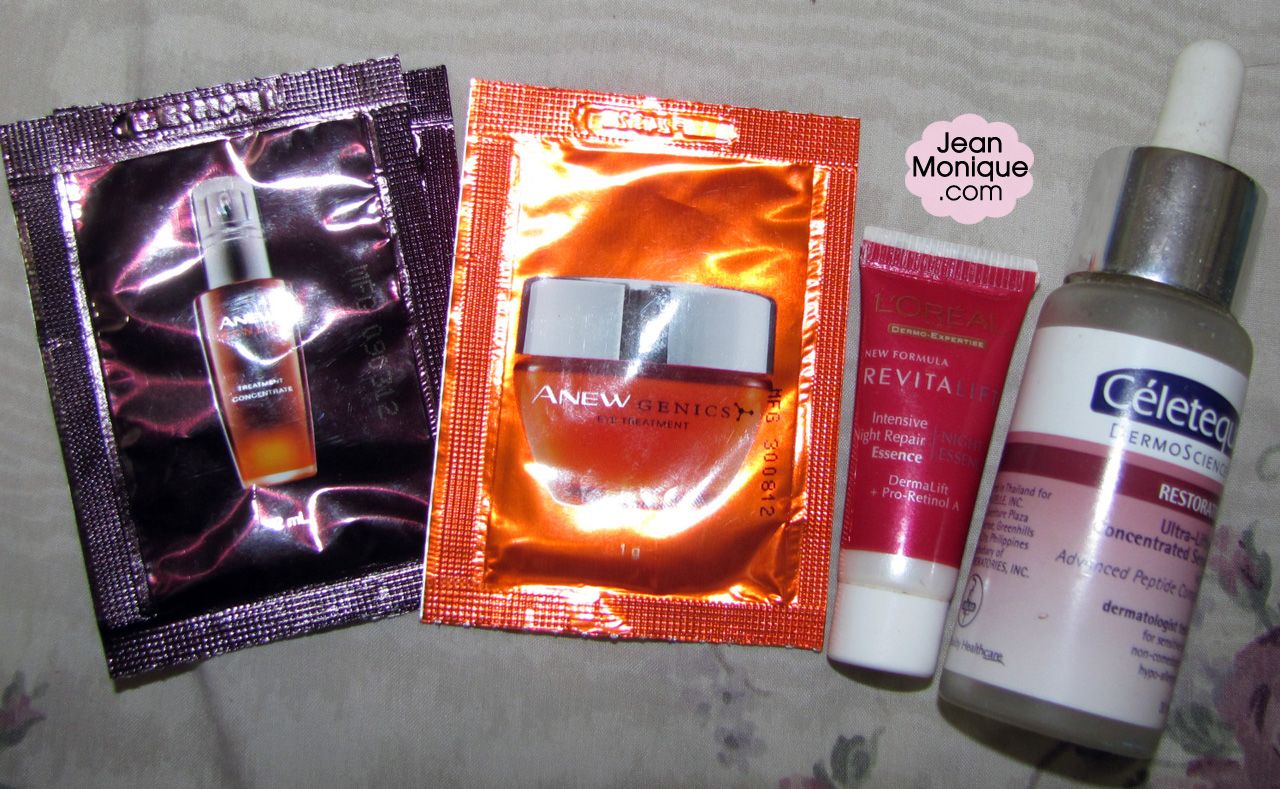 Serums are products that are concentrated and are highly-targeted according to needs. I love serums which have anti-aging properties because I use them on those areas prone to having fine lines such as my forehead and under the eyes.
Moisturizers – Day and Night
I have several moisturizers because I am obsessed about having moisturized skin. I am so scared of having dry skin so I make sure I'll never run out of stock. I have a wide variety moisturizers for use during the day and night.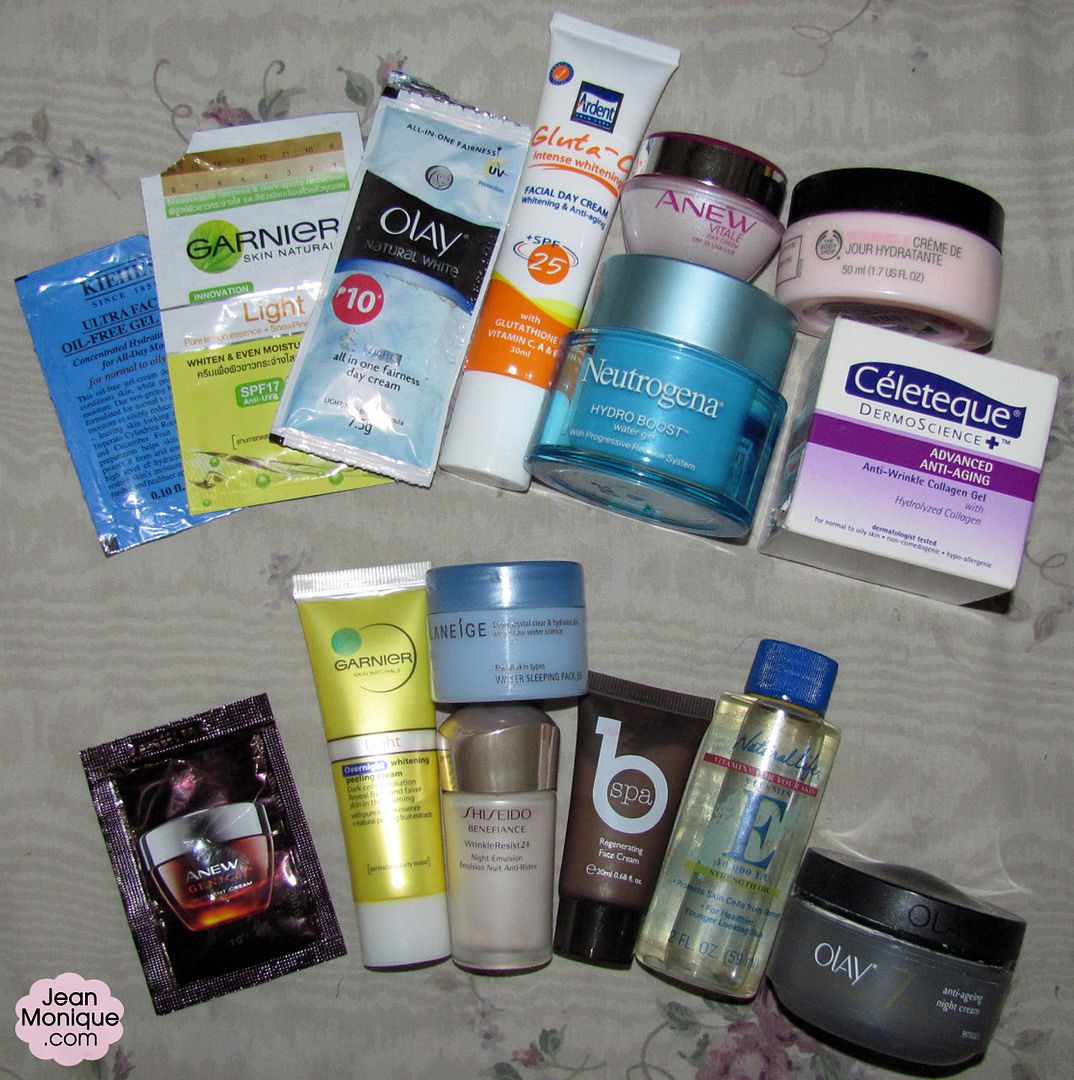 Those used during the day should have SPF and are lightweight to use. My current favorite is the one from Neutrogena. I haven't even started using the ones from Gluta-C, Avon, The Body Shop, and Celeteque.
Those which have rejuvenating properties or are heavy on the face are used at night.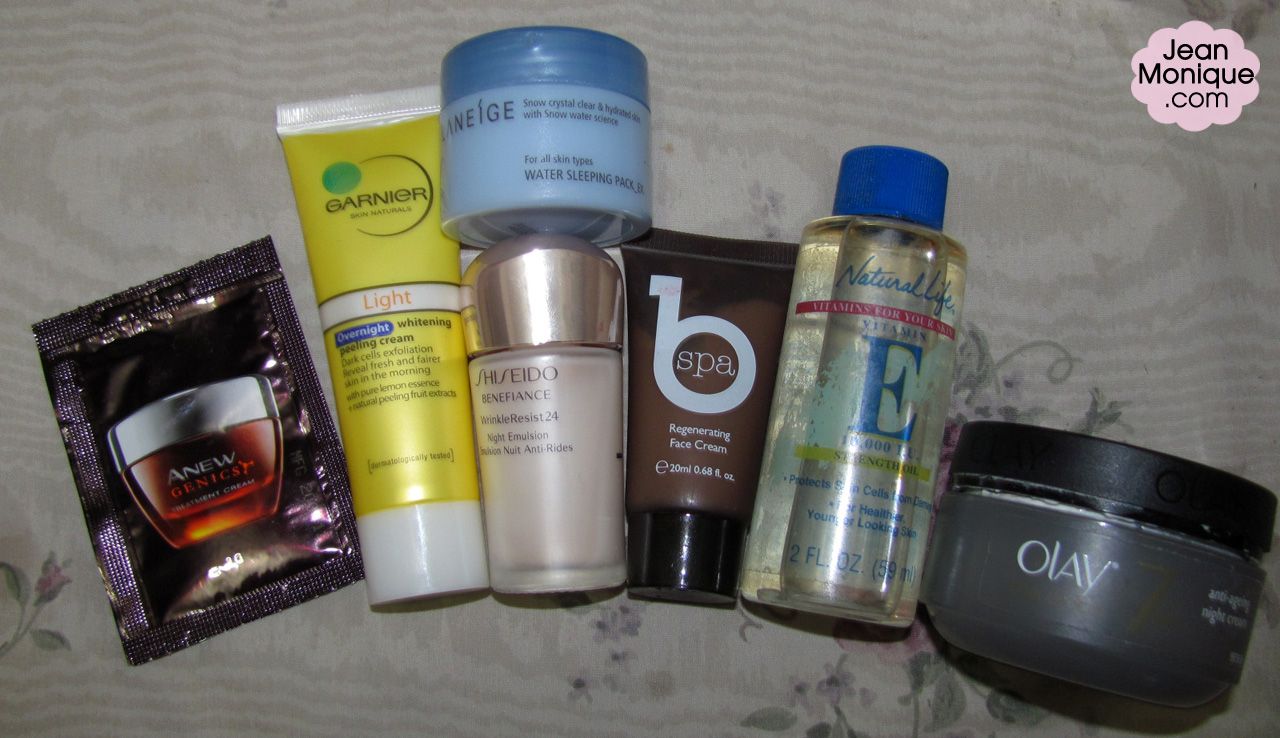 Sunblocks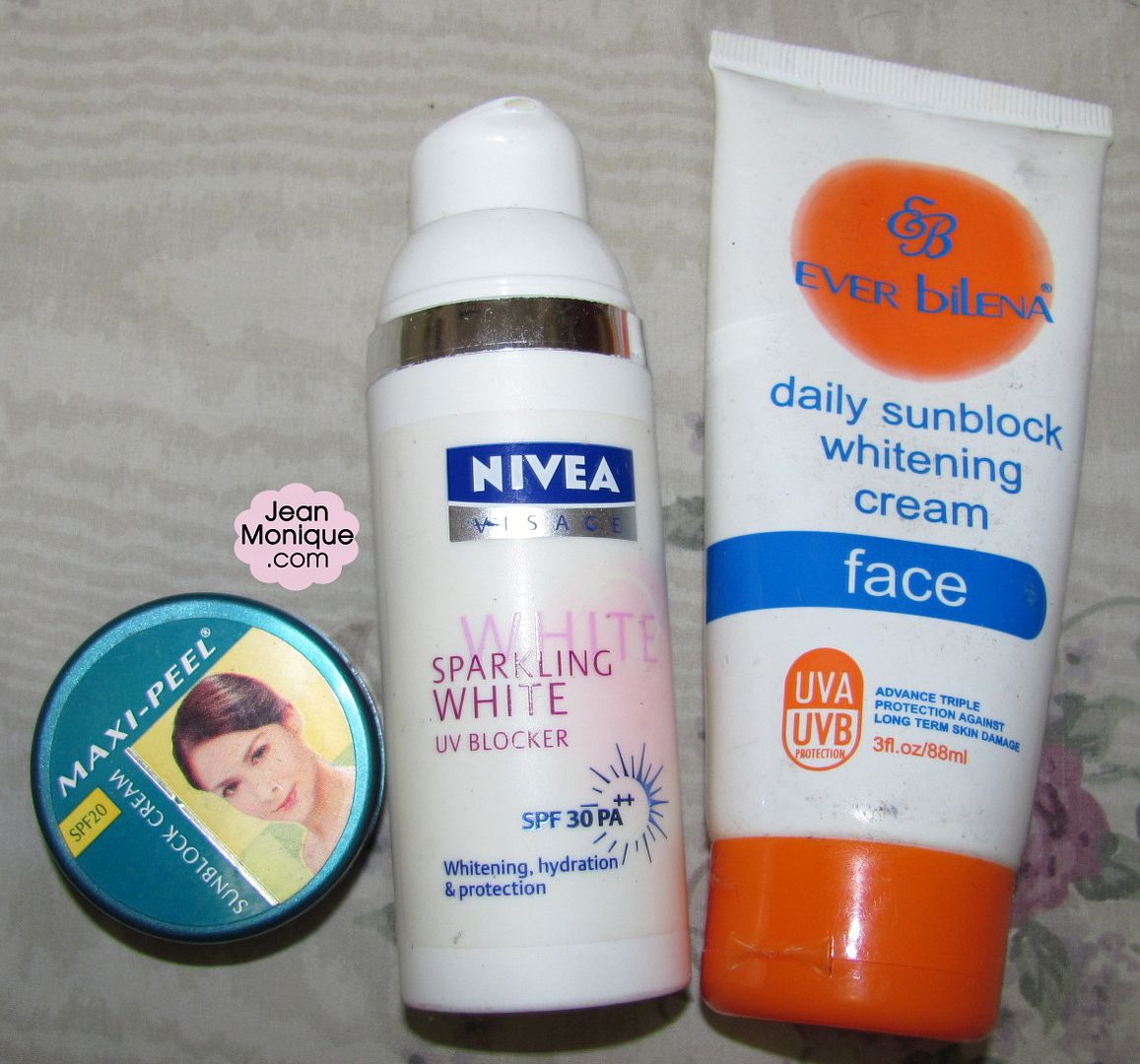 Sunblocks are must-haves. I use them every morning to protect my face from harmful UV rays. It is always wise to use sunblocks as early as possible. That way, you won't have skin pigmentation problems such as sun spots later on in life. You'll also save yourself from having wrinkles early on.
Body Moisturizers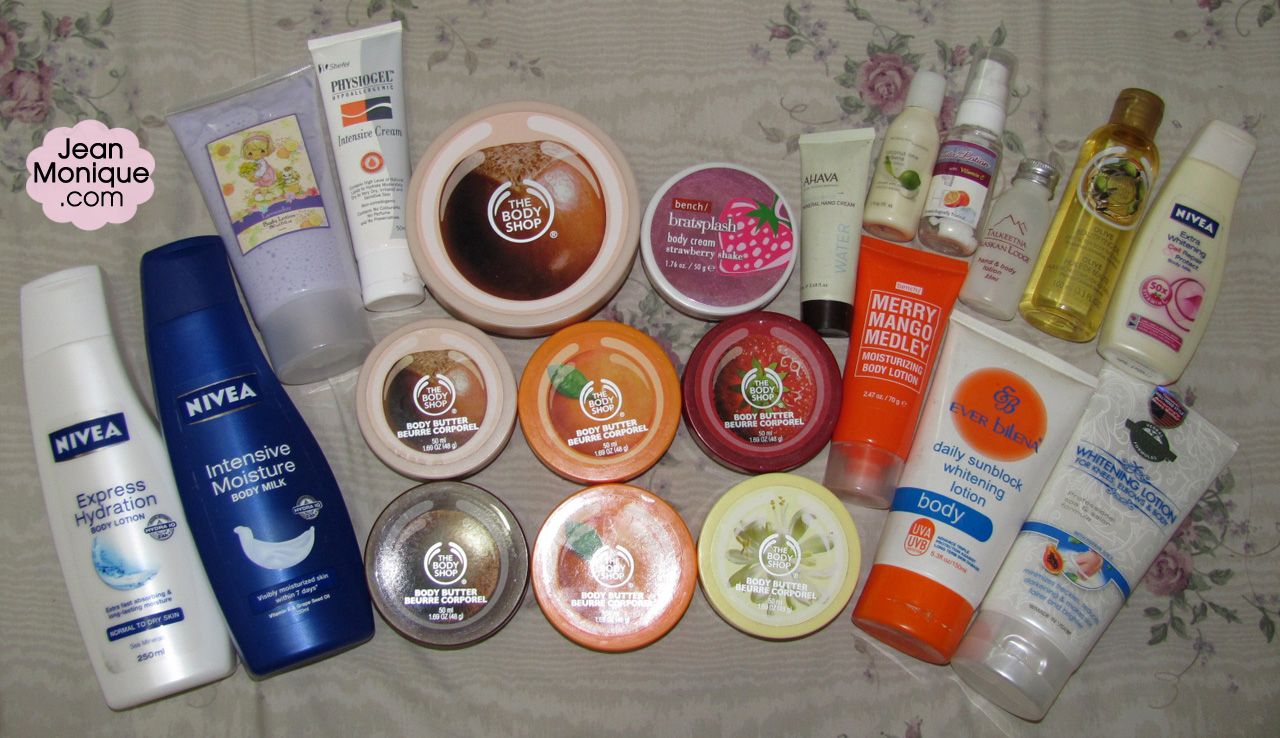 I use the lotions for every day moisturization. But when I want to smell nice and have more moisturized skin, I use the body butters and body oils. For my hands, my go-to products are Ahava and Physiogel.
Others
These are my other favorite products. 🙂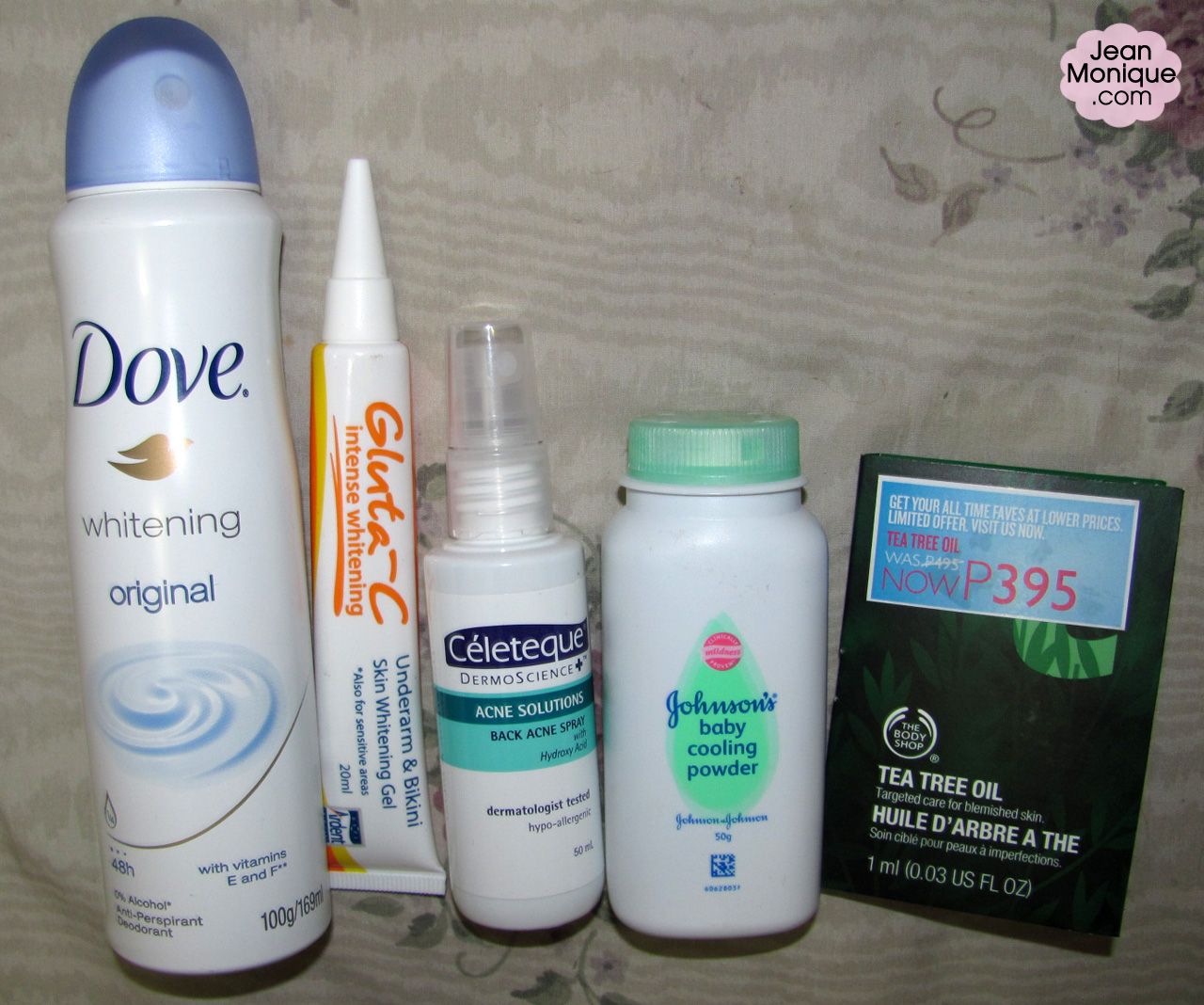 Scents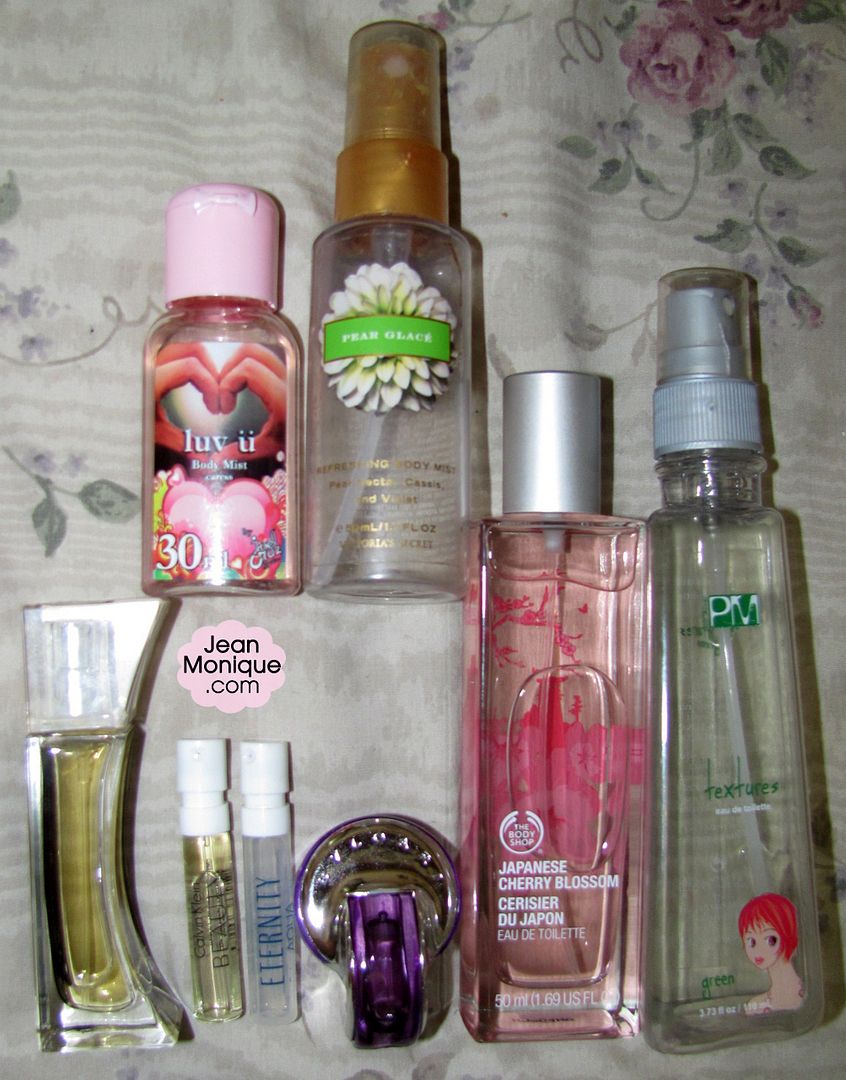 I use the colognes, body mists, and eau de toilette every day. I only use eau de parfum on special occasions.
These are all my skincare products and fragrances. I hope you enjoyed going through my collection. If you want to show me yours, just post your links below. 🙂 Also, if you want to recommend other products for me to try, let me know in your comments.
xoxo,
♥ Monique ♥