I love The Body Shop products! In fact, my collection of skincare products is probably 75% TBS products. I hoard their products during sales. Hihi! Plus, as an LYB member, I get a lot of perks and discounts. I am such a fan of The Body Shop products that is why I am very excited to let you know that their ALL TIME FAVES are on sale! 🙂
Press Release: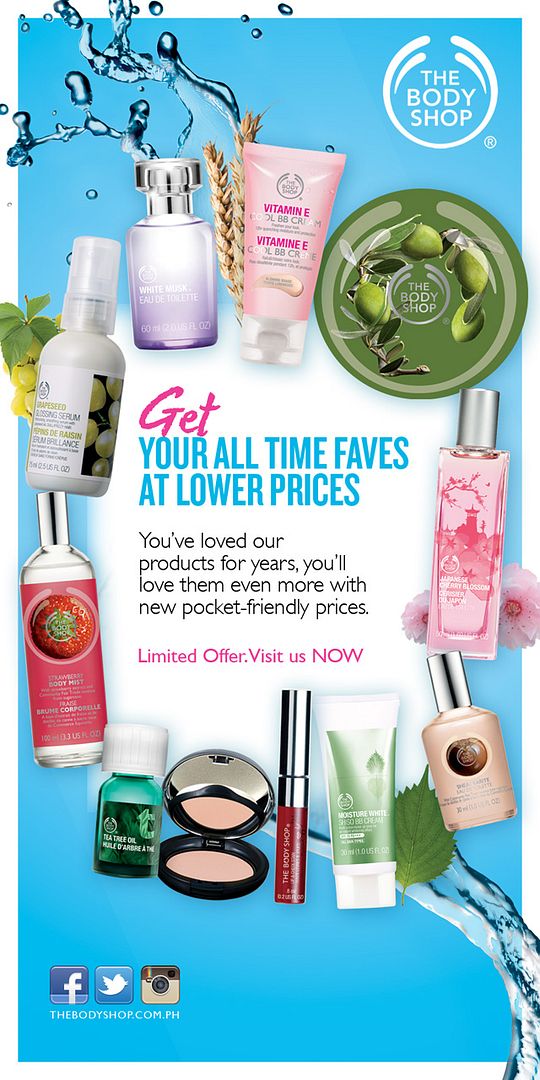 Get your all time faves at lower prices!
You've loved our products for years, you'll love them even more with new pocket-friendly prices.
Eyeing your favorite Lip & Cheek Stain to go on promotion?
Tired of saving for your favorite All-In-One Face Base? Worry no more as your all time favorites are at lower prices!
This limited offer is on for our Filipinas' Most Loved Lip & Cheek Stain, Tea Tree Oil, Grapeseed Glossing Serum, White Musk EDT & Body Mist, All BB creams, All in One Face Base, Body butters, Scents of the world and core EDTs, & body mists.
Visit us now.
Tea Tree Oil
Haul our best-selling Tea Tree Oil which is a natural solution to help keep skin blemish-free without over-drying. The Community Fair Trade Tea Tree oil from Kenya comes in a handy, instantly recognisable bottle that has become a 'must-have' in every home. Hand-picked to ensure purer oil, the benefits of the Tea Tree Oil make it truly multi-functional. And beyond clearing blemishes, our customers have found many other uses for it, including dabbing on mosquito bites, applying on cuts and scrapes, cleaning make-up brushes, bathing and foot soaks and even massaging. We like to think of it as a 'genie in a bottle'.
Was: Php 495 Now: Php 395

Lip & Cheek Stain
It is known as the 'Filipinas' Most Loved' as almost every high school girl got initiated into make-up through The Body Shop's Lip and Cheek stain.  This dual-purpose liquid stain comes in a small, pocket-sized tube but packs a powerful punch of color. A few dabs on the cheek and a couple of swipes on the lips give you an instant, natural-looking, rosy glow.
Was: Php 795 Now: Php 495

Grapeseed Glossing Serum
Grab our Grapeseed Glossing Serum and add great gloss and shine to your hair. It also helps to moisturize your hair and is easily washed out. Suitable for dull/frizzy hair.
Was: Php 650 Now: Php 450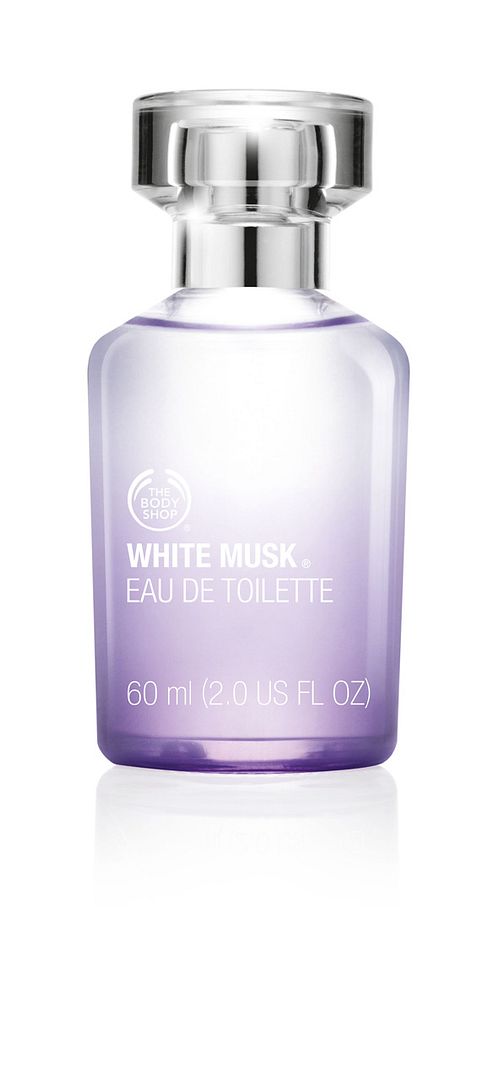 White Musk EDT & Body Mist
Be sensual with our iconic White Musk(®) fragrance in a light eau de toilette. This sensual scent unites a mix of notes including musk, lily, iris, rose and vanilla. Launched in 1981, not only was our White Musk® fragrance an instant best-seller, it also represented a landmark in the fragrance industry since it was one of the first animal cruelty-free musks, made without harming the musk deer. Musk remains one of the most expensive natural products in the world, three to five times more valuable than gold, which has fuelled an illegal trade worldwide.160 musk deer have to be killed for 1 kg of musk. Also available white musk body mist.
White Musk EDT
Was: Php 1495 Now: Php 1195
White Musk Body Mist
Was: Php 895 Now: Php 695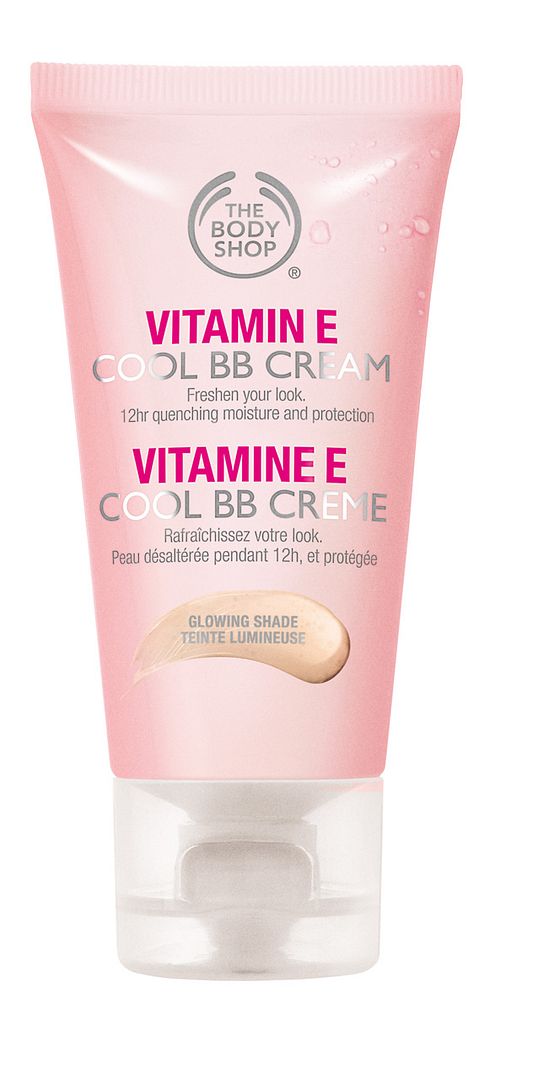 Vitamin E Cool BB Cream
Catch our skincare hero, Vitamin E Cool BB Cream. Our new take on BB cream illuminates, evens skin tone and protects with moisture for 12 hours. Available in one cool shade, the lightweight texture will effortlessly blend onto skin for a fresh and natural look.
Was: Php 695 Now: Php 495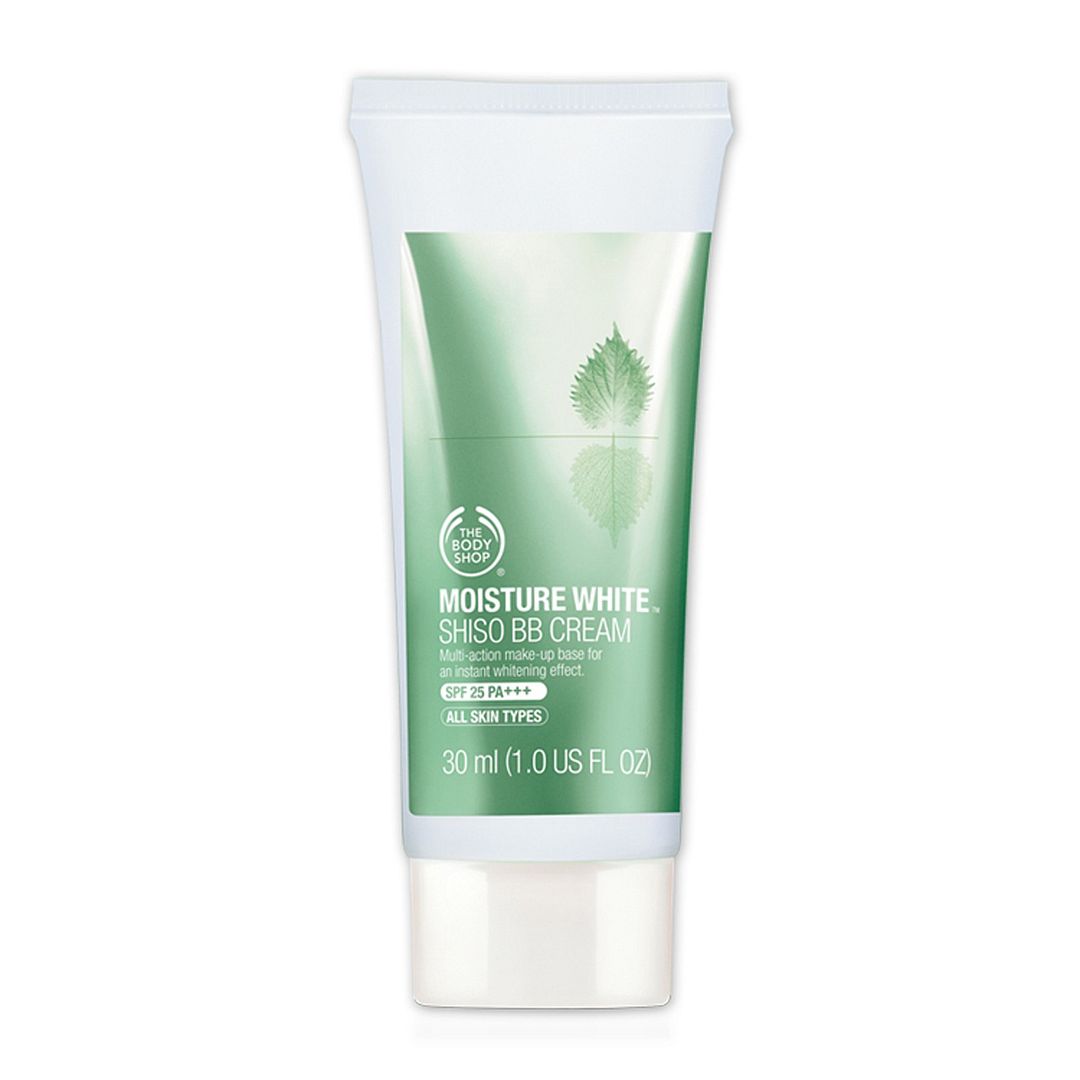 Moisture White Shiso BB Cream
This multi-action skincare and make-up creates fairer-looking skin in an instant. It also conceals, soothes and protects. Available in a tube for ease of application.
Was: Php 1195 Now: Php 895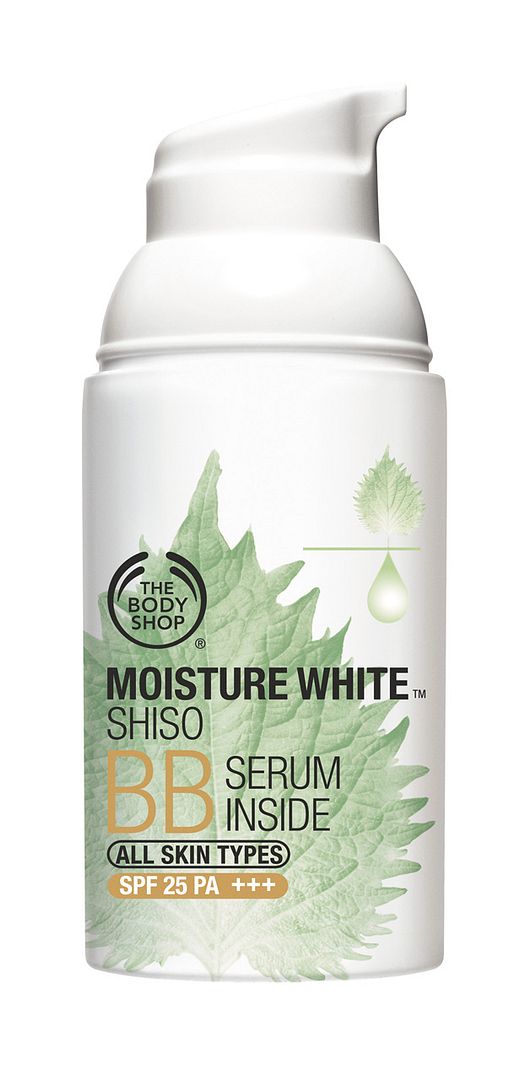 Moisture White BB Serum
This lightweight skincare BB cream contains ingredients from our bestselling serum. This enriched cream gives natural medium coverage as it brightens, soothes and protects skin against UV with SPF25 PA+++. Our Moisture White Shiso skincare is formulated with shiso, vitamin C and liquorice, and Community Fair Trade organic aloe vera. This skin-loving shiso targets hyperpigmentation, improves luminosity and evens skin tone.
Was: Php 1395  Now: Php 1195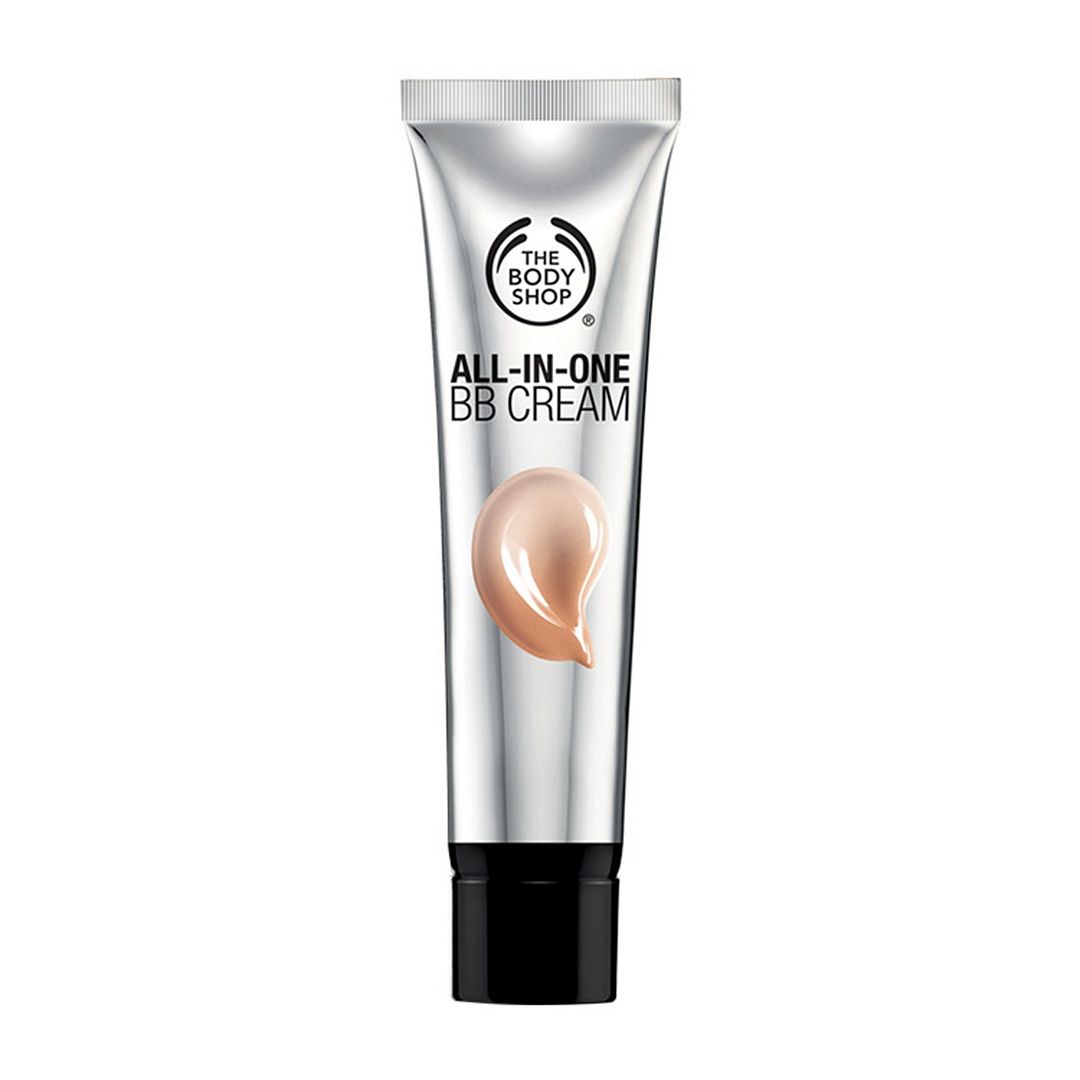 All In One BB cream
Our new All-In-One BB cream transforms from a white cream to suit your skin tone. Pigment-filled capsules burst when applied to the skin, releasing the colour inside. Just blend for a perfect match and an even, undetectable finish. It's makeup and skin care in one. Adapts to your skin tone Light to medium coverage Even finish 24-hour hydration. Non-clogging.
Was: Php 1195 Now: Php 795
All In One Face Base
This quick and easy-to-use combined foundation and powder in one provides fabulous coverage.  It can be used dry for a light matte finish or wet for higher coverage. Available in different shades.This foundation contains Marula Oil which has remarkable moisturising and conditioning properties. We were one of the first companies to use this ingredient in our make-up, creating products that are very easy to blend and feel lightweight on the skin.
Was: Php 1295  Now: Php 995
Strawberry Body Mist
Our Strawberry takes on a fresh new form. Spray this light scented body mist all over your body for a gentle burst of sweet fruitiness. It's irresistible.
Was: Php 595  Now: Php 495
Olive Body Butter
This rich and creamy Body Butter is a feast for the skin. It melts straight in to leave skin feeling soft and smooth. It contains community Fair Trade organic olive oil and has a subtle fruity scent.
Was: Php 695 Now: Php 495
Shea EDT
Can't get enough of Shea? Get a fix of your favorite nutty scent in an eau de toilette format.
Was: Php 750 Now: Php 550

Japanese Cherry Blossom EDT
Escape to Japan with cherry blossom. Inspired by a spring day in Kyoto, this romantic, captivating eau de toilette from our Scents of the World fragrance collection features a blend of floral and hinoki wood accords.
Was: Php 1395  Now: Php 995
The Body Shop Philippines
Website | Facebook | Twitter | Instagram
xoxo,
♥ Monique ♥