I was invited to attend the special blocked screening of Wolverine and the launch of Watsons Men Zone at SM Megamall last July 25. (Thanks Tita Marcie!) I was so excited to attend because I find Wolverine so interesting and I was curious as to what Men Zone is all about. Here is my face of the day (Click here for the tutorial):
My sister and I went there after school / work. We took the LRT – MRT route to SM Megamall from UP Manila. The LRT was so jam packed (probably due to the bus ban)! We had to wait for the next train before we could ride. Surprisingly, the MRT was not as full as we thought. Anyway, I was just so glad we got there on time. 🙂
And since we were one of the few guests who arrived early, we took advantage of the photo wall. Hihi!
Blue Dress: Jewels | Nude Wedges (not in pic): Liliw, Laguna | Earrings and Bracelet: Singapore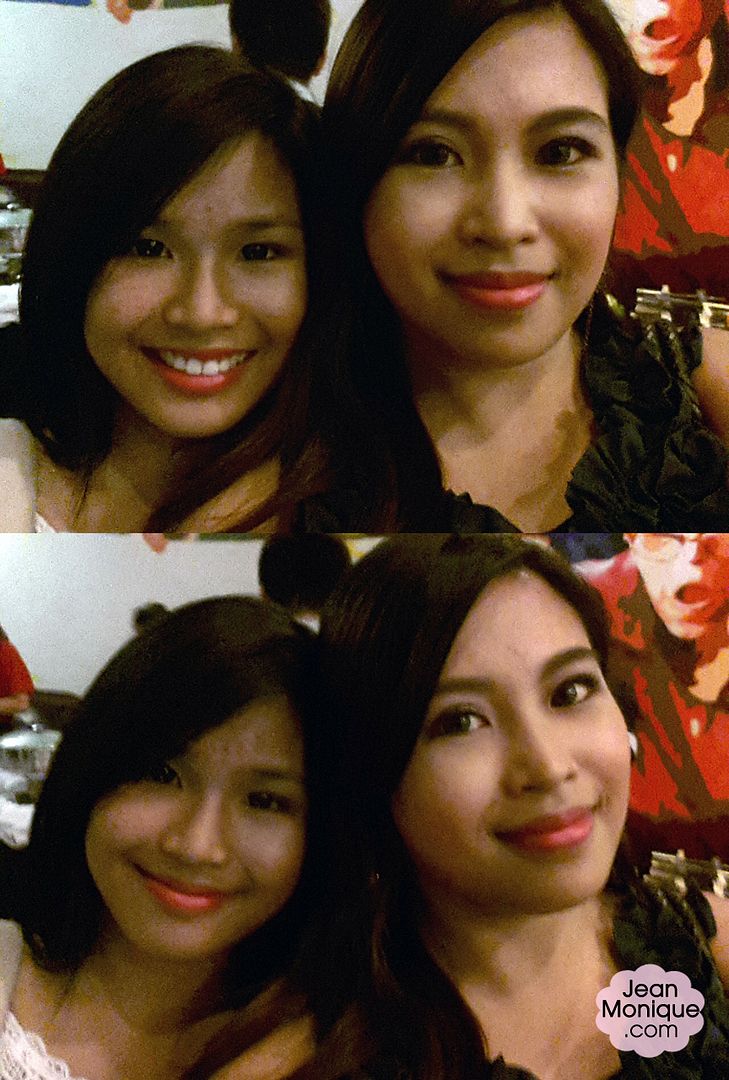 So happy with my loot!
The food was catered by SumoSam. Look at the lovely arrangement of their sushi! They are so delicious. My favorite is the one with the cheese on top. 🙂
Check out their wasabi. Nom nom!
Their Kani Nori Cheese Tempura is my favorite among all the dishes served.
I also love their Chicken Teriyaki. Meat is tender and juicy plus the sauce pairs well with the chicken.
Loved their salmon sashimi. Wasn't able to try the tuna but I bet it also tastes great.
And lastly, gyoza. 🙂
Here's a photo of the buffet line: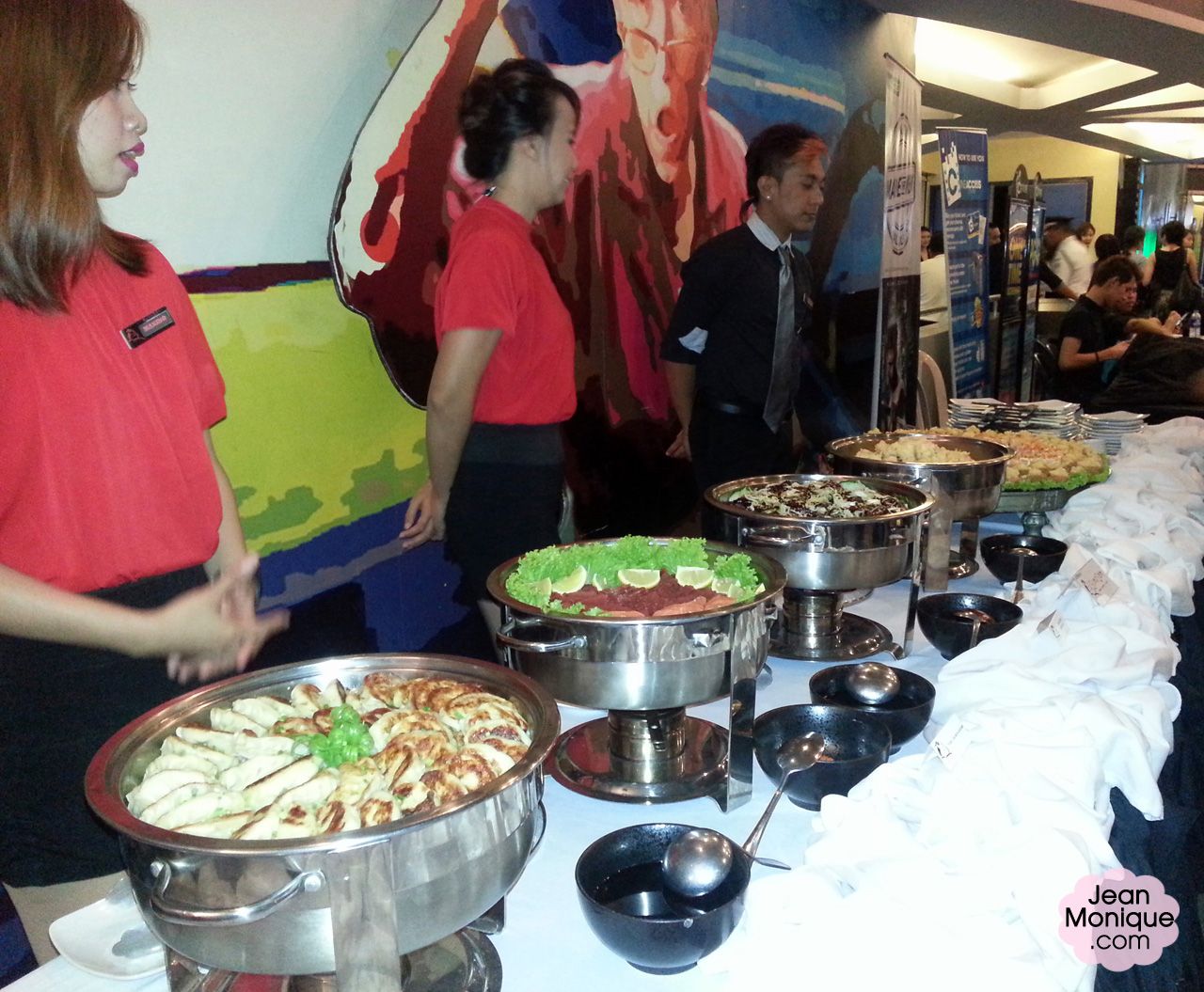 Delicious meal from SumoSam:
And here's my sister and I enjoying their food: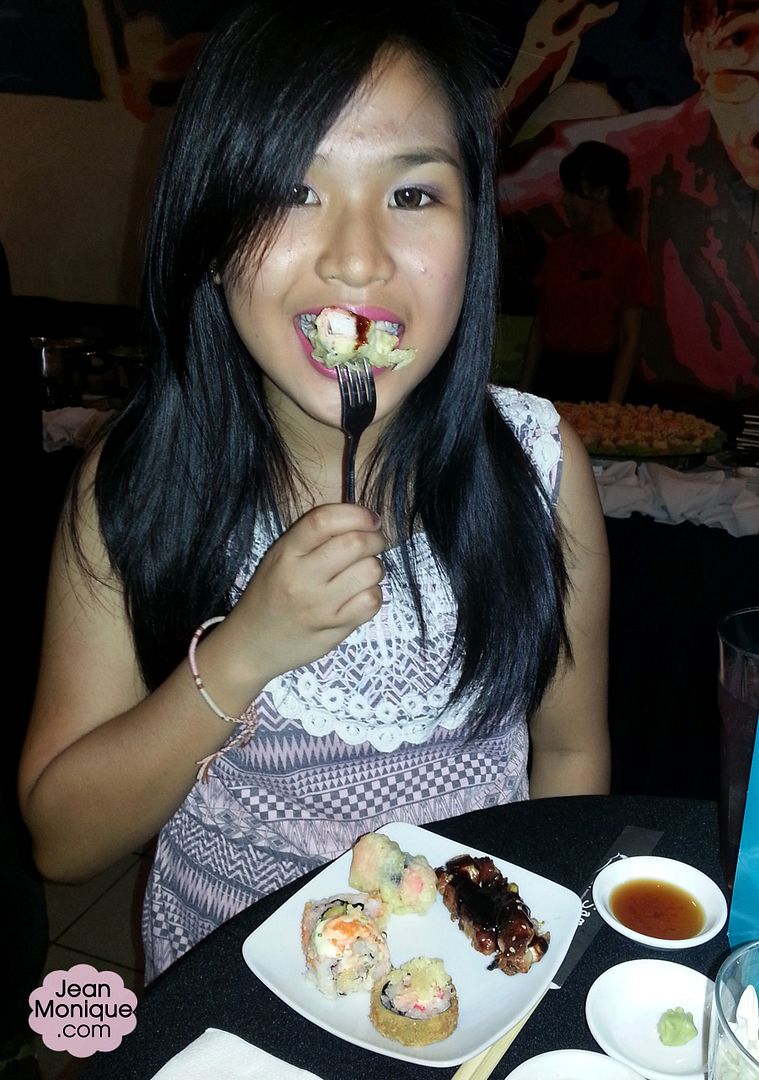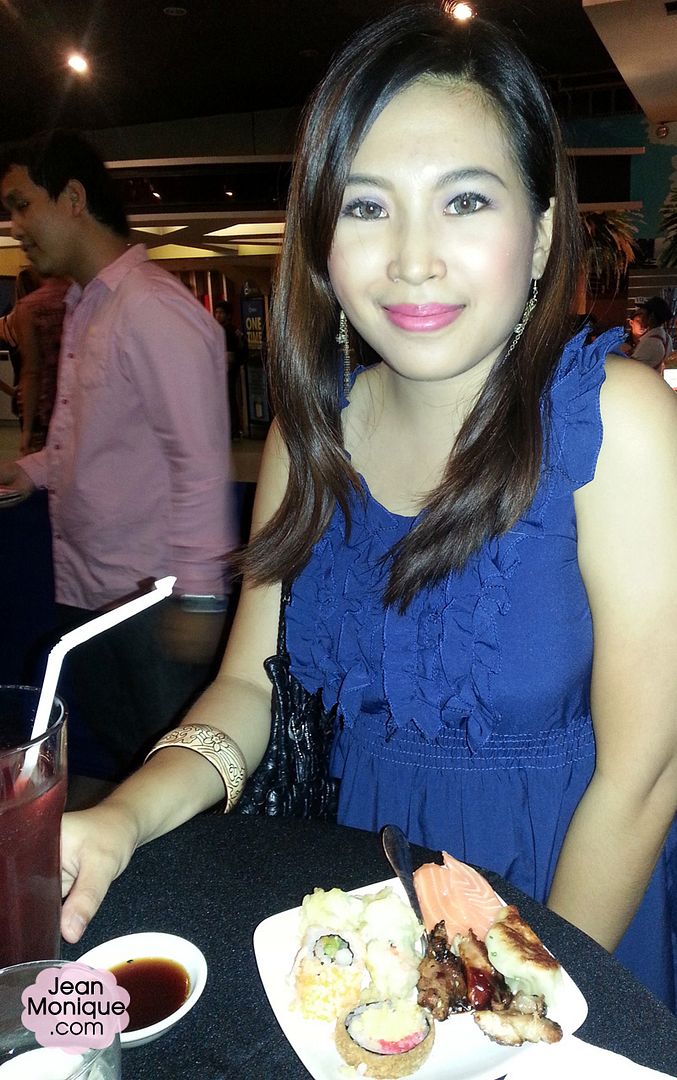 Because I loved their food so much, I can't wait to visit SumoSam and try out their other dishes!Good job SumoSam!
After we're all done eating, we all went inside the cinema. But before the movie started, Watsons introduced Men Zone, a one-stop shop that has anything and everything that men need when it comes to grooming and skin care. The ambassadors were introduced and awarding of prizes for mini games were also done. I am happy that there is finally a Men Zone at Watsons. It would now be easier to shop for the men in my life. 🙂 (My sister told her guy friend about this and he was absolutely thrilled and happy that it would now be easier to find all his personal care needs all in one place at Watsons.)
After the launch, lights were dimmed and then it was time to watch the movie. I really enjoyed the movie Wolverine! The action scenes were good and the story line was really interesting. And like any Marvel movie, you have to wait until the credits to get a sneak peek of their next movie.
After the movie, my sister and I had the chance to take pictures with two of the brand ambassadors: David Guison (blogger) and Hideo Muraoka (model).
Before we went home, we made a side trip to McDonald's and found out about their new Happy Meal toys!
Curious to see what's inside the Watsons bag? Here are the amazing products available at Watsons Men Zone: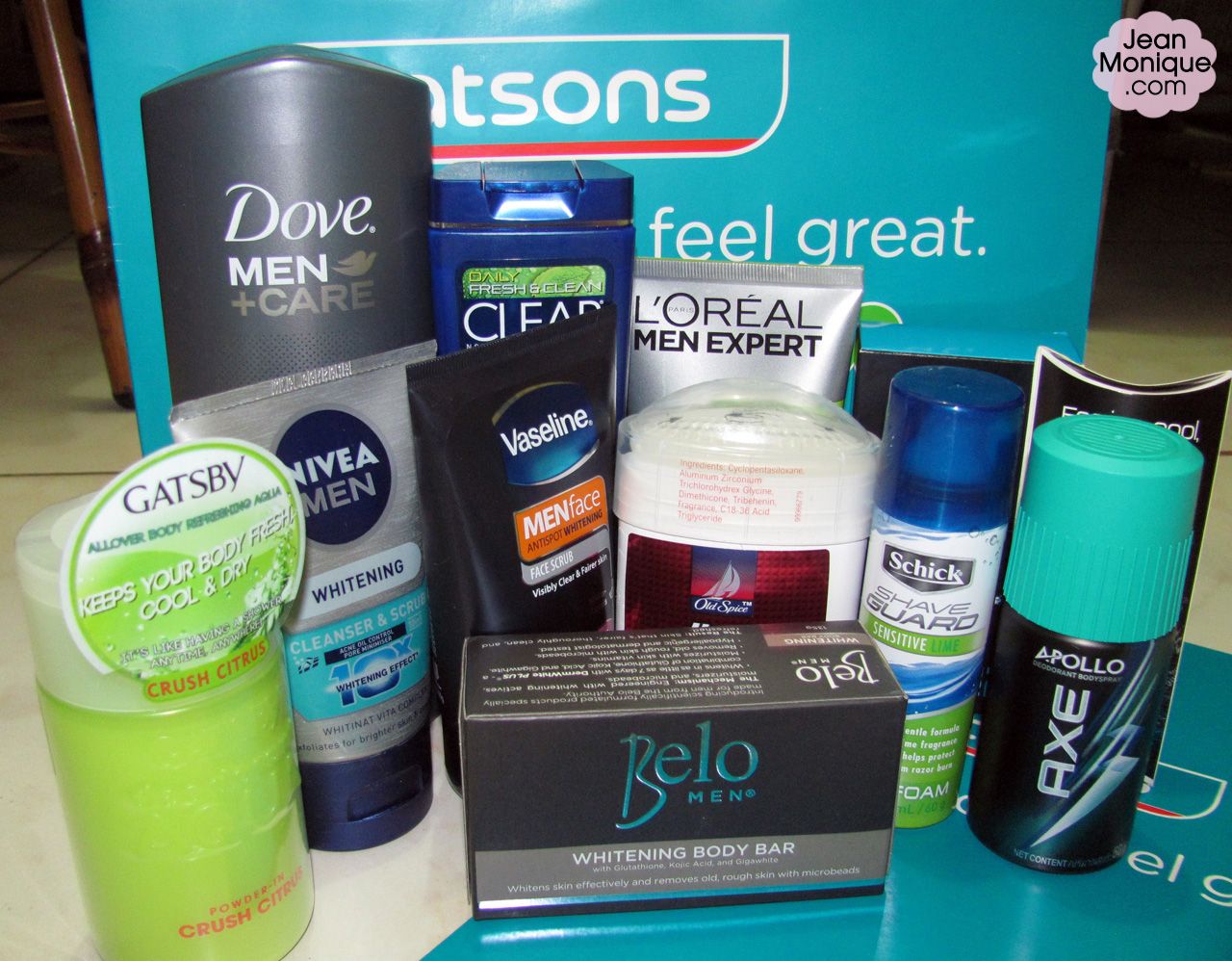 And because these are all men's products, I gave them all to my dad, brothers, and boyfriend. 🙂
All in all, I had a great time during the launch of Watsons Men Zone and the screening of Wolverine. Thanks Tita Marcie! Hope I'd get to have a photo with you next time. ♥
Watsons Philippines
Website | Facebook | Twitter
xoxo,
♥ Monique ♥